Self Storage in Hull
share
Find Hull's Leading Self Storage Facilities on Explorage.com: Instant Availability and Immediate Booking!
rocket_launch Need Assistance deciding on what storage space you require?
Storage Sizes
verified_user

Price Guarantee

close

Same prices and discounts as when booking direct. No booking fees. Find cheaper? We'll refund the difference.
thumb_up

Free Cancellation

close

No strings attached! Enjoy the flexibility of free cancellation with Explorage.com. Life can be unpredictable, but your storage booking doesn't have to be. Book with confidence, knowing you can cancel hassle-free if plans change.
Sorted by: Distance from location
Results: 12
You have 0 locations in your favourites! View now
Unlocking Space in Hull: Effortless Self Storage Solutions Await
Explorage.com: Your Ultimate Guide to Self Storage Solutions in Hull
Nestled on the Humber Estuary, Hull is a city brimming with history, culture, and activity. But in this bustling urban landscape, finding sufficient space can sometimes be a challenge. Whether you're a local business needing extra room for inventory, a student seeking a spot for belongings over the break, or a family transitioning between homes, Explorage.com is here to simplify your self storage search in Hull.
Why Hull Chooses Explorage.com
Our mission is straightforward: to connect you with the finest self storage solutions in Hull. With Explorage.com, you get a platform that's both intuitive and efficient. But what truly sets us apart?
1. Real-Time Availability: No more guesswork. Our platform showcases up-to-the-minute information, letting you see which self storage units are available right now in Hull.
2. Varied Choices: We understand that every self storage need is unique. That's why our listings cater to a range of requirements, from compact spaces for personal items to more extensive units fit for furniture or business goods.
3. Easy Comparisons: No need to juggle between tabs or note down details. Our platform is designed for easy comparisons, helping you make an informed decision quickly.
4. Direct Bookings: Once you've found your ideal self storage space, booking is a breeze. With just a few clicks, secure your unit and receive instant confirmation.
5. Trustworthy Partners: We've partnered with some of Hull's most reputable self storage providers. So, when you book through us, you're choosing quality and reliability.
Tailored Self Storage Solutions in Hull
Hull, with its maritime legacy and thriving arts scene, is a city of movement and change. Whether you're decluttering, relocating, or merely needing a temporary space for your belongings, you'll find a solution tailored to your needs on Explorage.com.
- Business Storage: Hull's business landscape is diverse. From retailers to artisans, many need additional storage space. Our platform connects you with units perfect for stock, equipment, and archives.
- Student Storage: With the University of Hull drawing students from all over, there's a seasonal need for self storage. Whether it's books, bikes, or bedroom furnishings, find a space to keep them safe.
- Household Storage: Moving homes? Redecorating? Or just need more space? Explore a plethora of self storage solutions perfect for household items.
Transparent Pricing with No Surprises
One of the cornerstones of Explorage.com is transparency. Our platform ensures that all pricing details are upfront, without any hidden charges. This way, you can budget with confidence, knowing you're getting the best deal in Hull.
A City on the Go Needs Storage That's Ready
Hull is ever-evolving, and as it grows, so does the need for space. At Explorage.com, we recognise this dynamic and strive to offer solutions that are as flexible and diverse as Hull's inhabitants. From short-term rentals for those fleeting needs to long-term options for ongoing requirements, we've got you covered.
Security You Can Count On
Peace of mind is essential when storing your precious belongings. That's why every facility listed on Explorage.com meets stringent security standards. From 24/7 surveillance and robust locking mechanisms to well-lit environments, know that your items are in safe hands.
Join the Explorage.com Community in Hull
It's more than just a platform; it's a community. Every day, countless residents and businesses in Hull discover the ease and convenience of finding self storage through Explorage.com. Join them and experience the difference.
In conclusion, if you're in Hull and searching for the ideal storage solution, look no further than Explorage.com. Here, you'll not only find a diverse range of options but a commitment to transparency, quality, and customer satisfaction. Dive in, explore the available spaces, compare, and book your perfect storage spot today. With Explorage.com, Hull's self storage solutions are just a click away.
Storage Size Information
Storage comes in a variety of shapes and sizes and a range of different types. Below you will find an image showing each size; including what types of items you can fit inside.
10 sq ft
Ideal for personal items such as student luggage.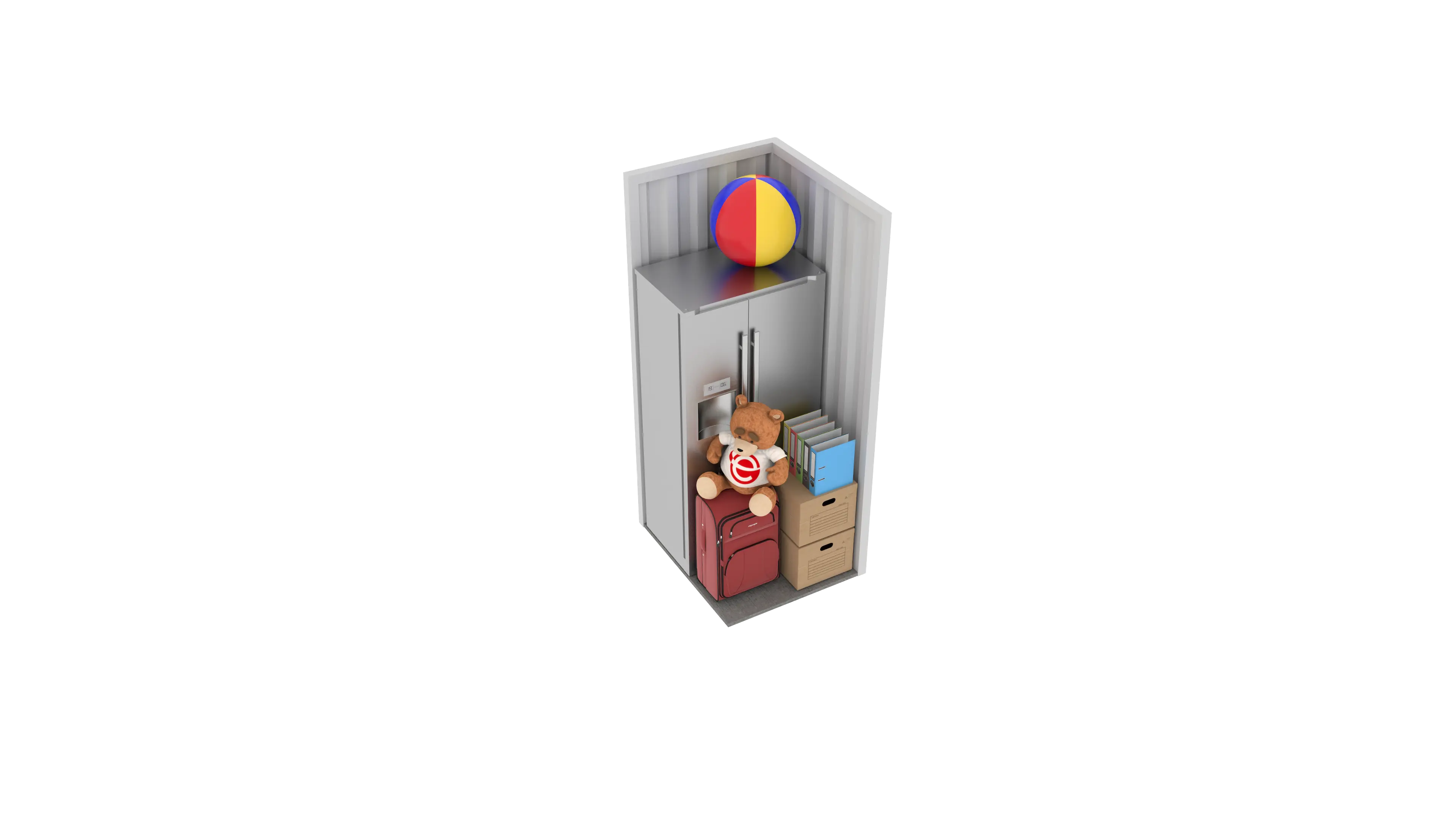 zoom_in
15 sq ft
About the size of a small shed; will take some appliances and personal items.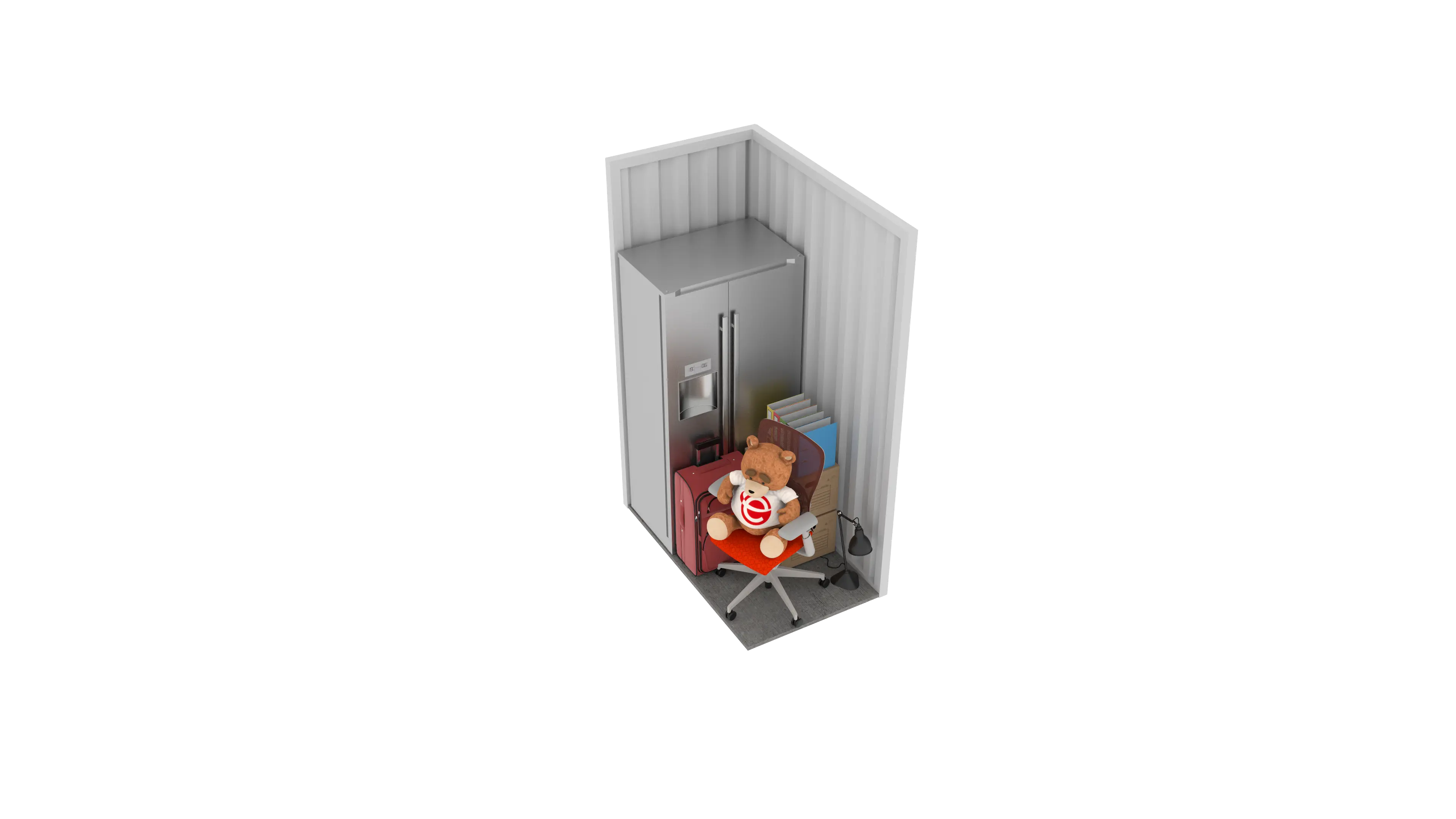 zoom_in
16 sq ft
Similar to a small shed, for personal items, boxes and appliances.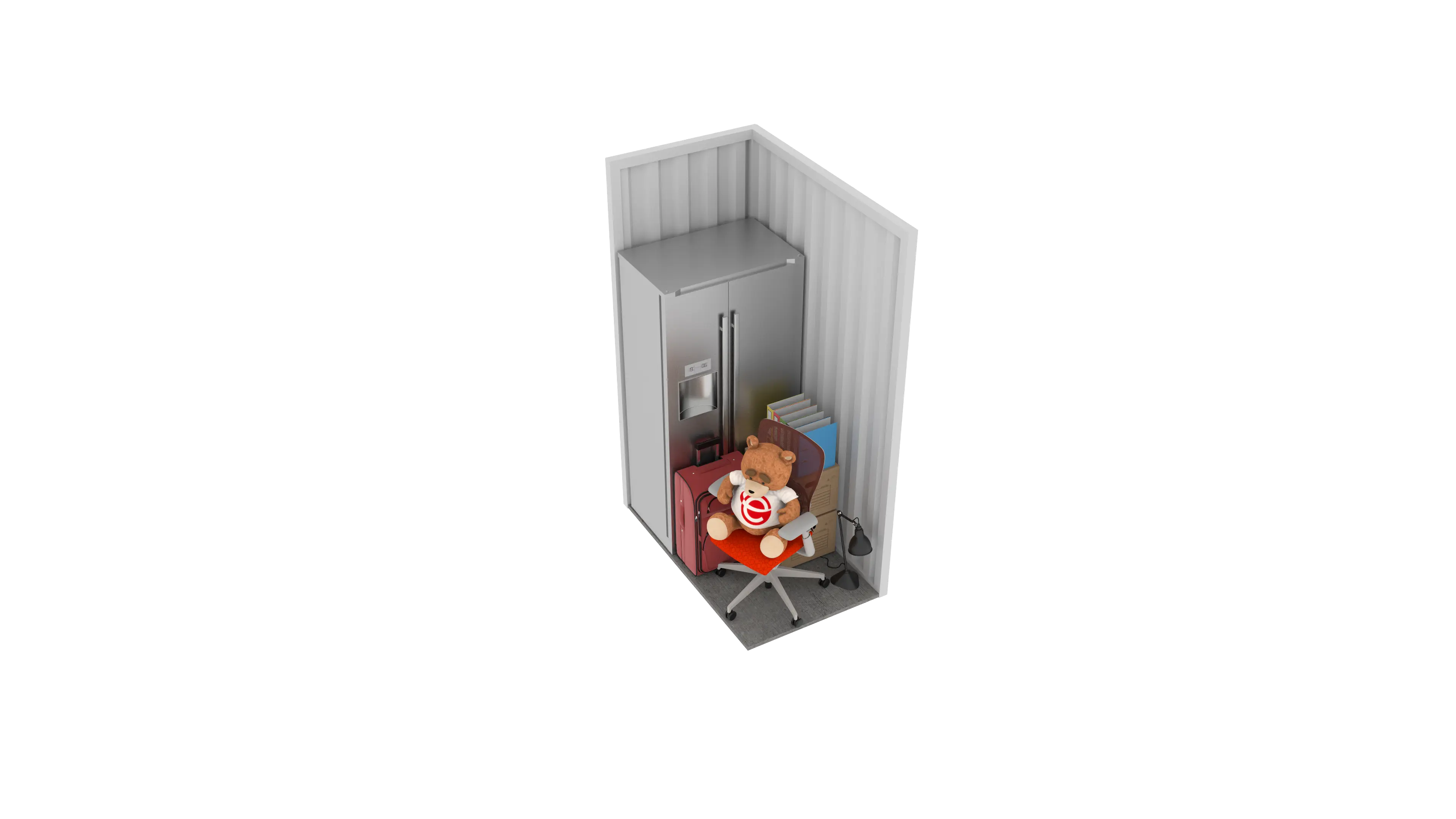 zoom_in
20 sq ft
About the size of two telephone boxes. Good for sports equipment.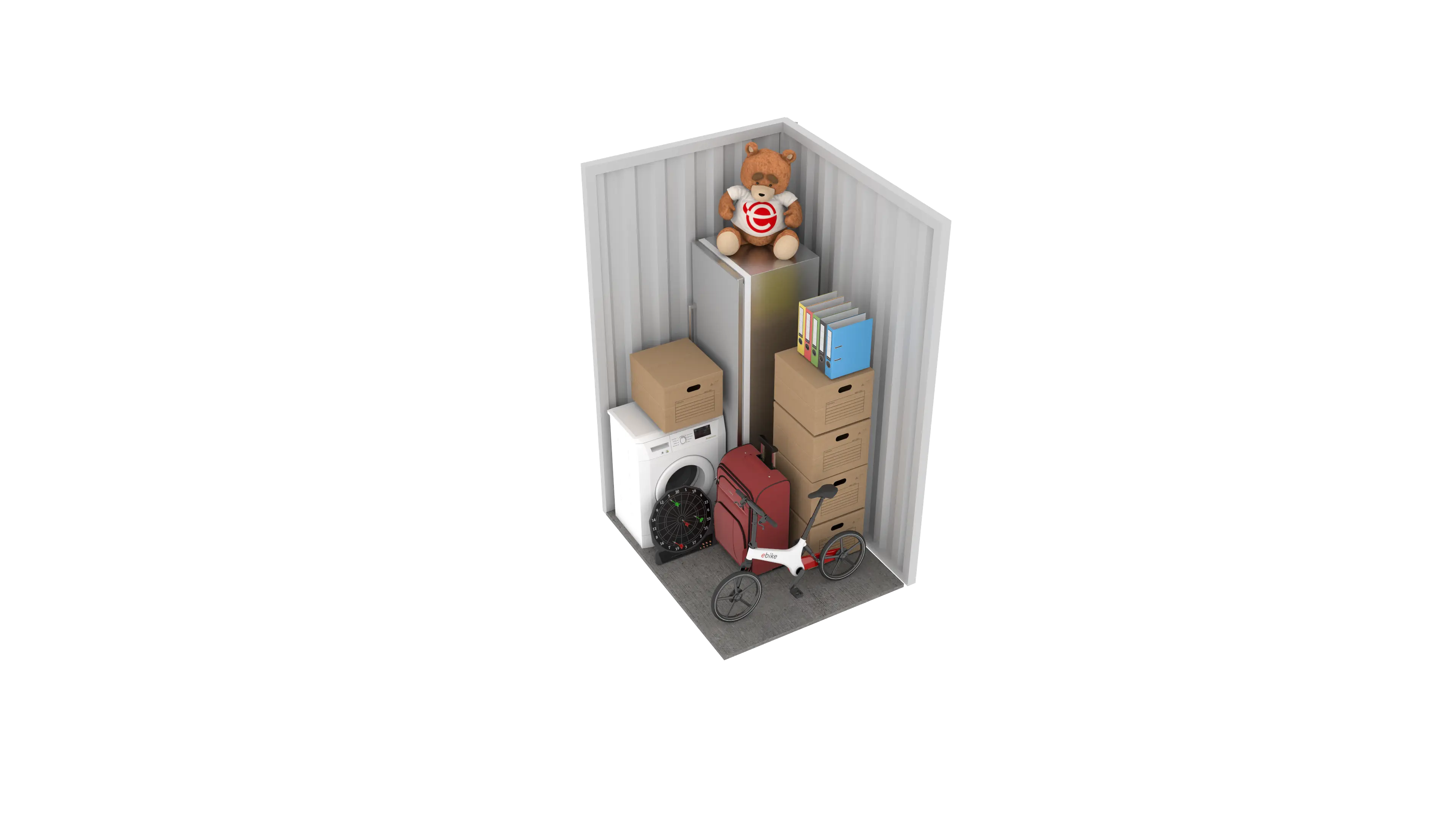 zoom_in
25 sq ft
Useful for decluttering personal items, appliances, and boxes.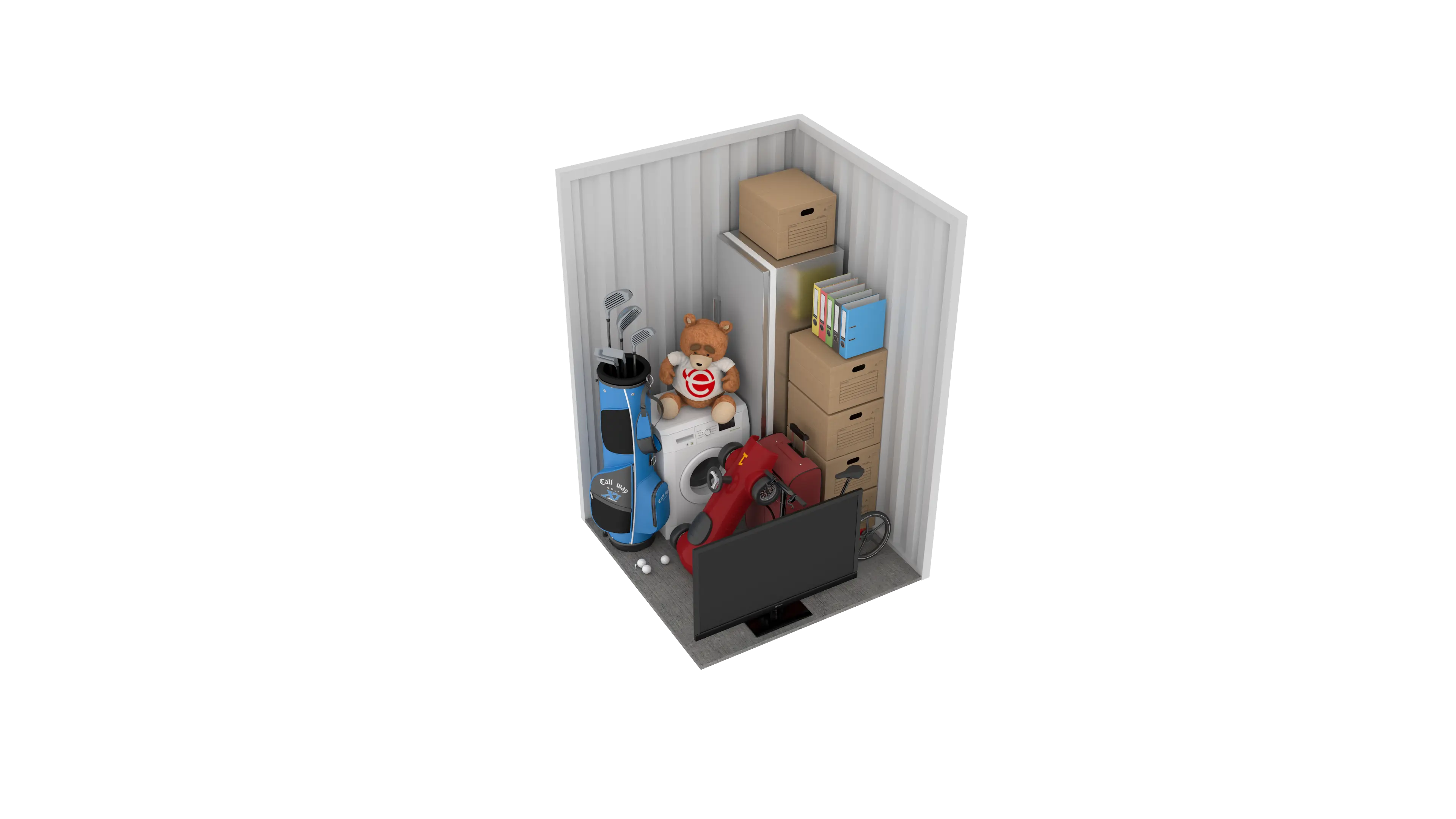 zoom_in
30 sq ft
Ideal for the contents of a small bedroom.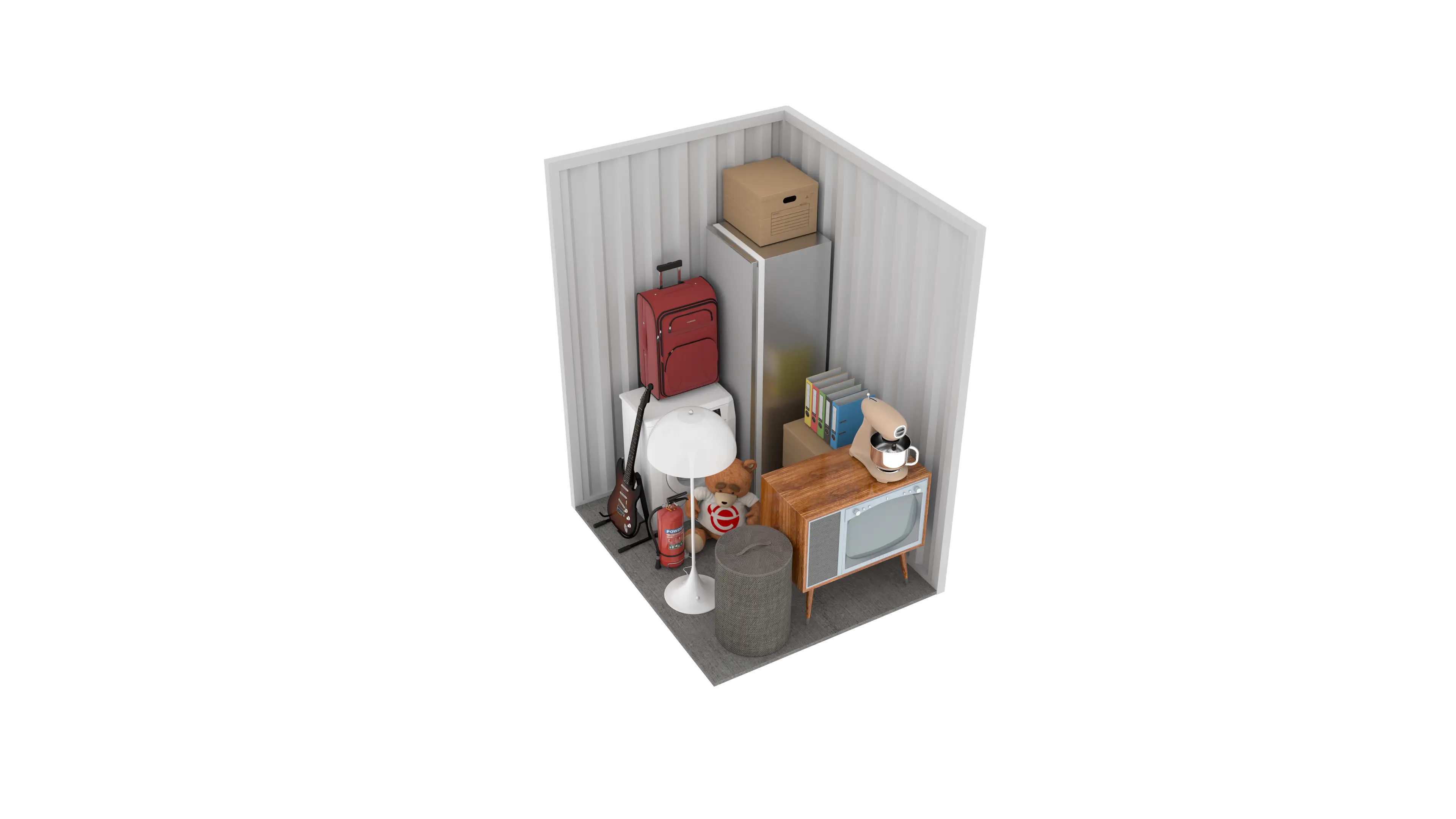 zoom_in
35 sq ft
Average garden shed size.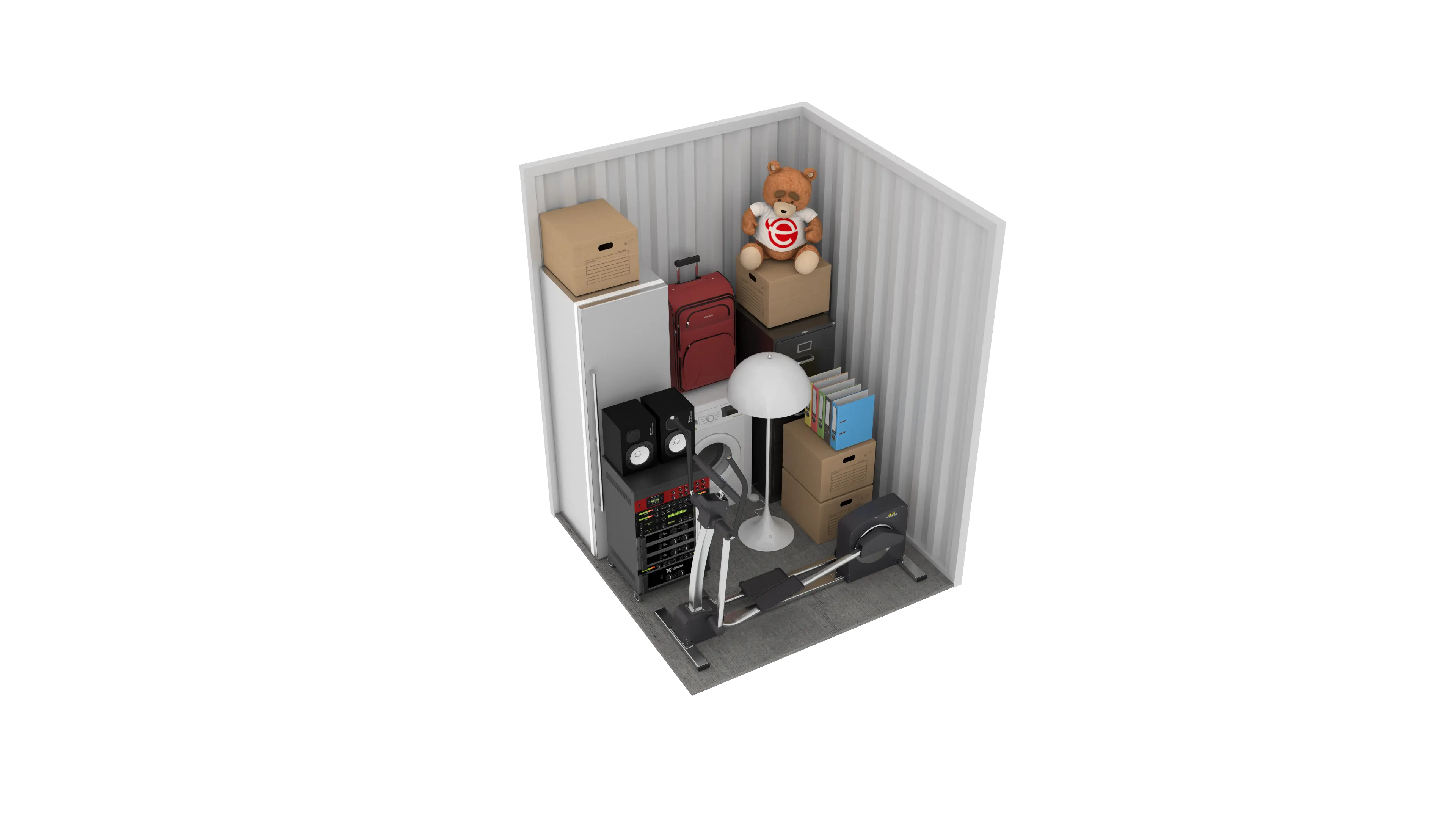 zoom_in
38 sq ft
Great for the contents of a small studio apartment.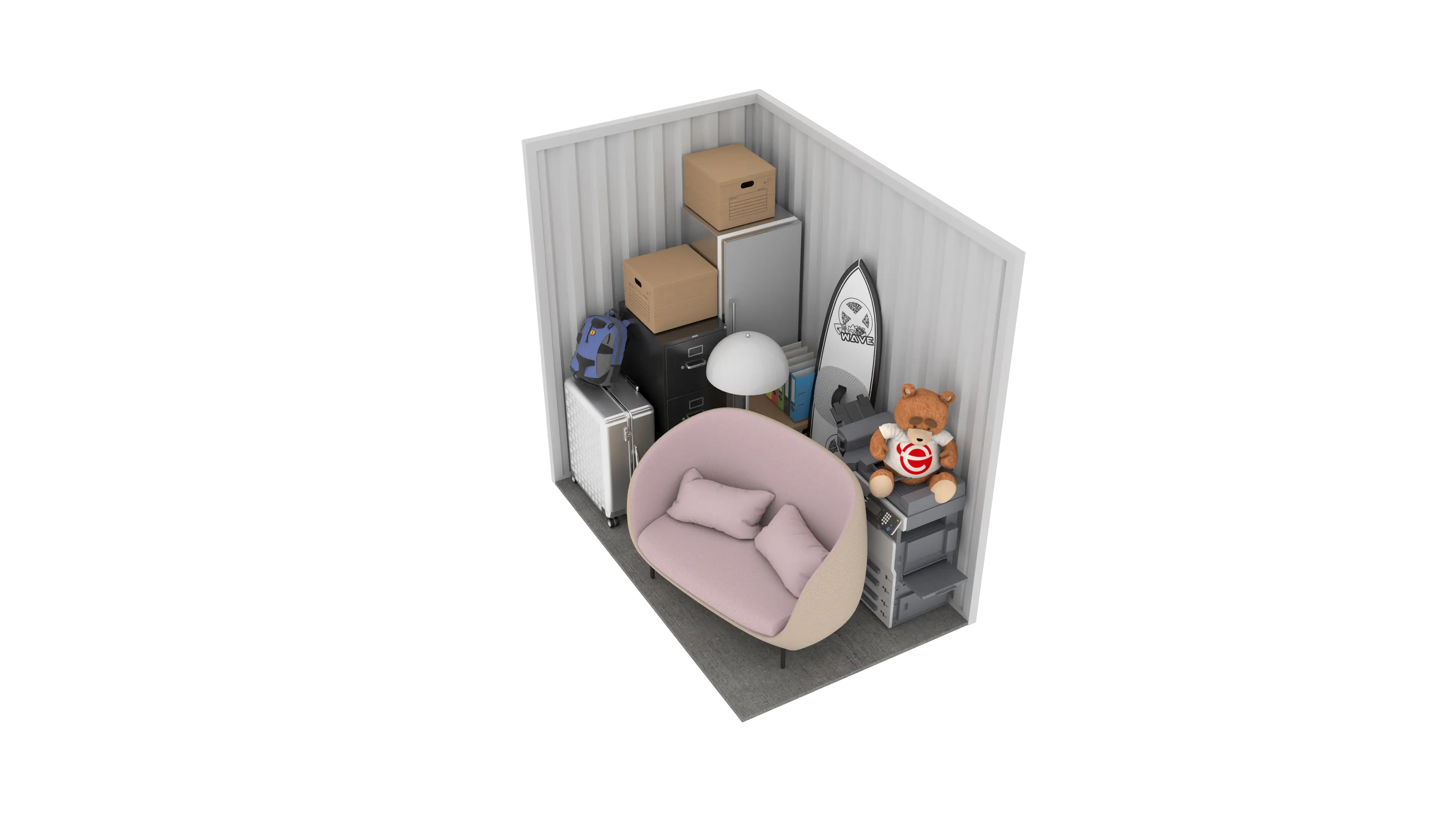 zoom_in
40 sq ft
Should hold the contents of your average transit van.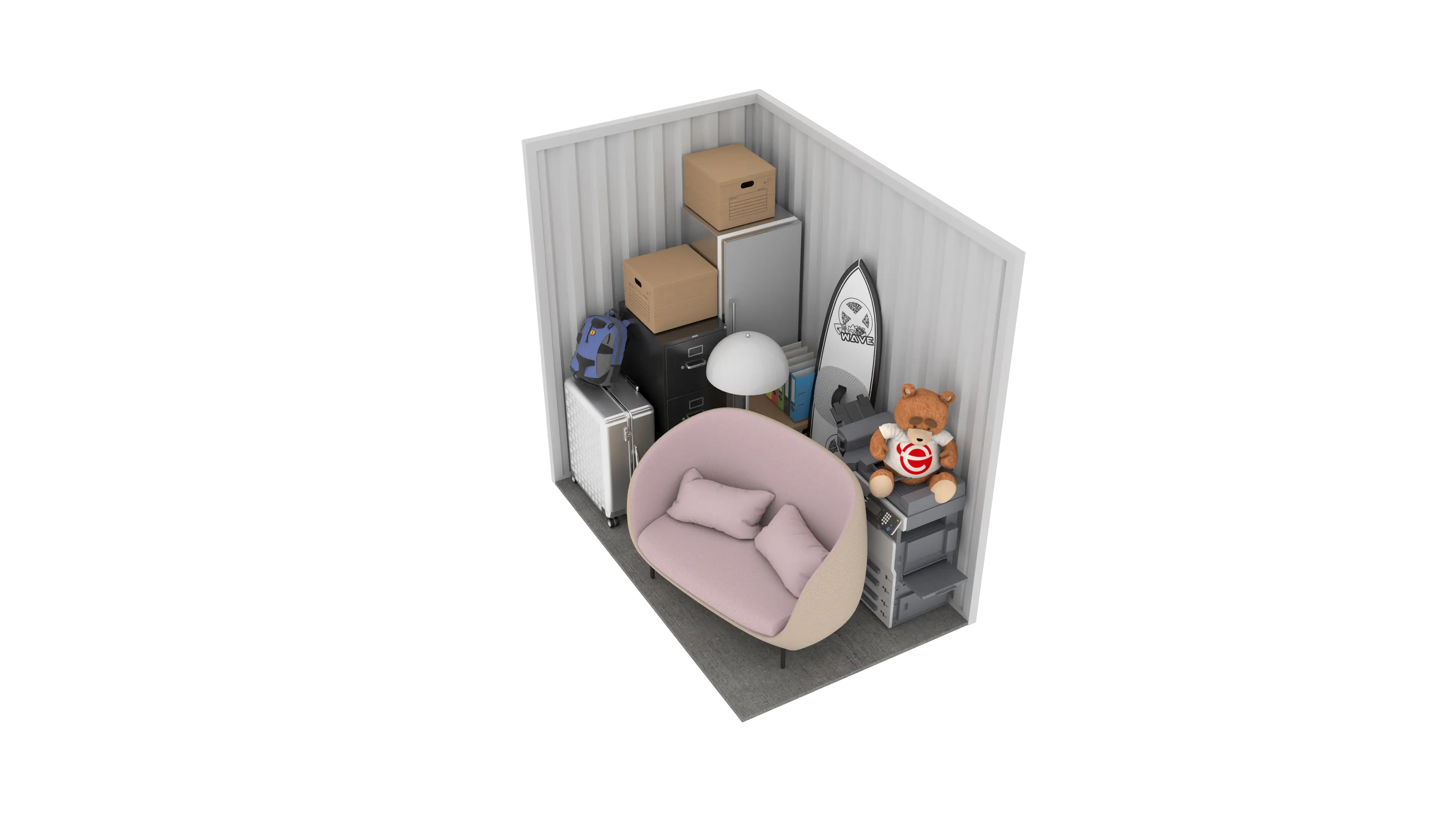 zoom_in
50 sq ft
Popular with students, useful for a 1-bed flat.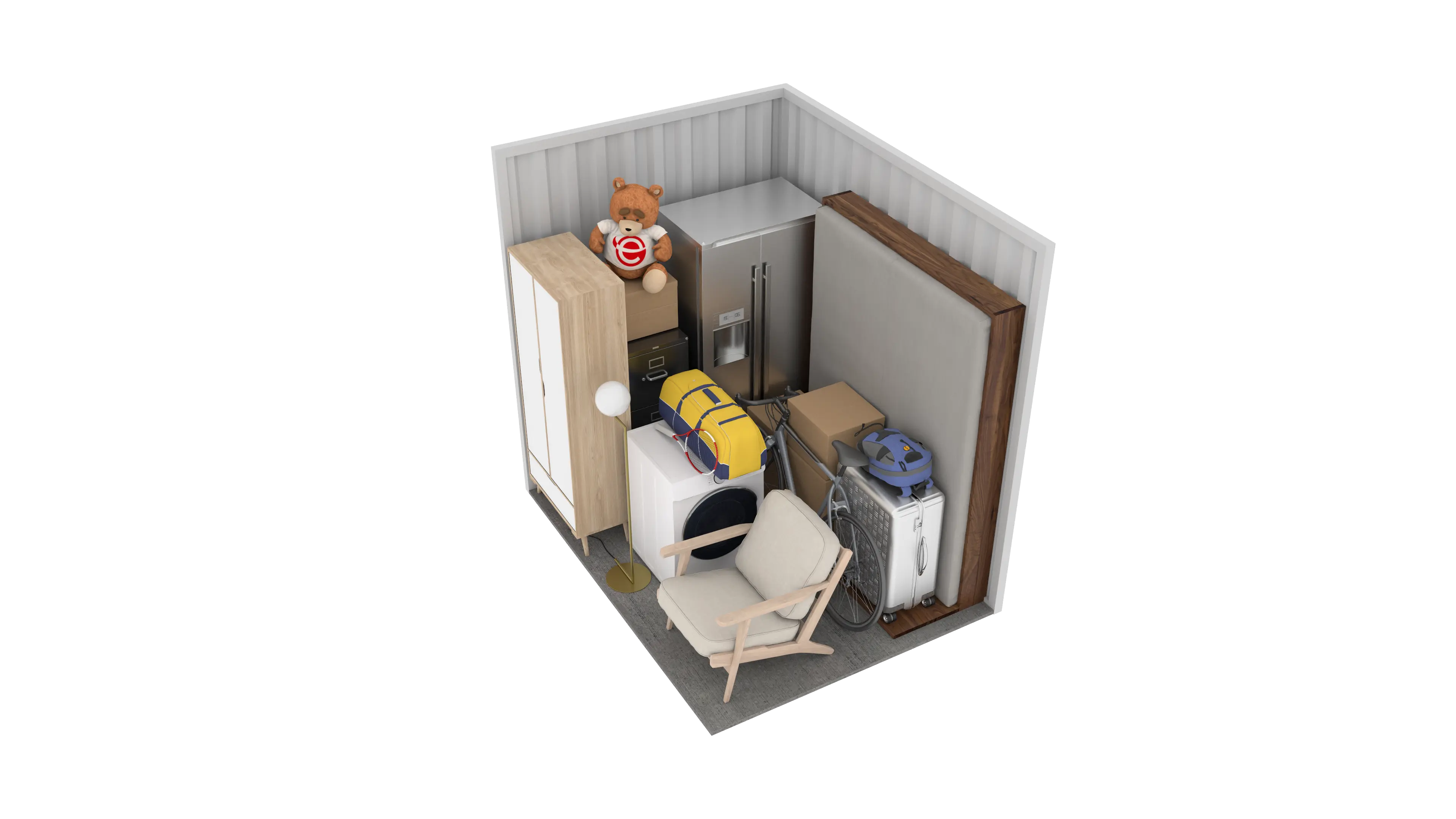 zoom_in
60 sq ft
Ideal for the contents of a 1-2 bed flat.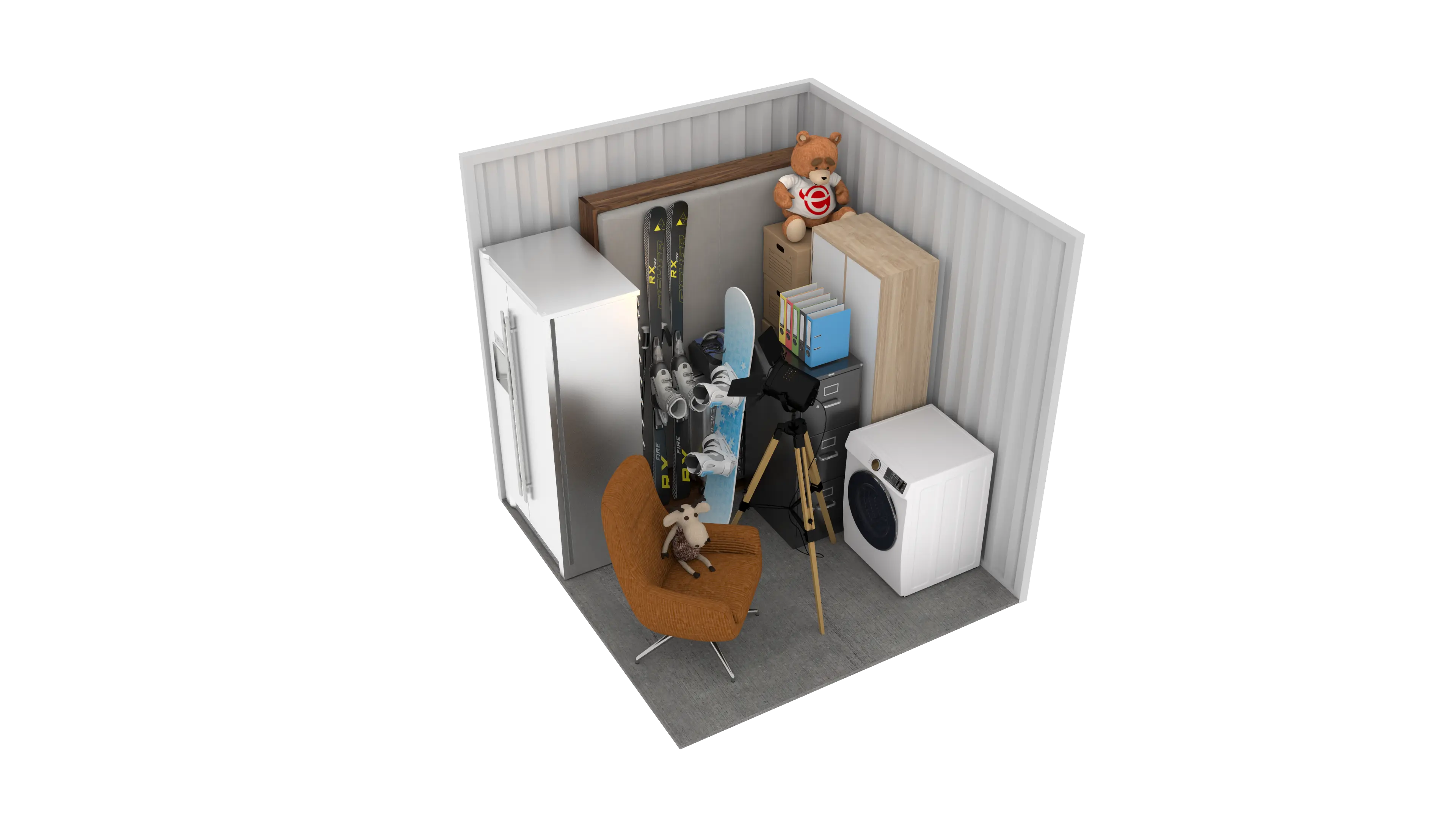 zoom_in
65 sq ft
Contents of a 2-bed flat should easily fit in here.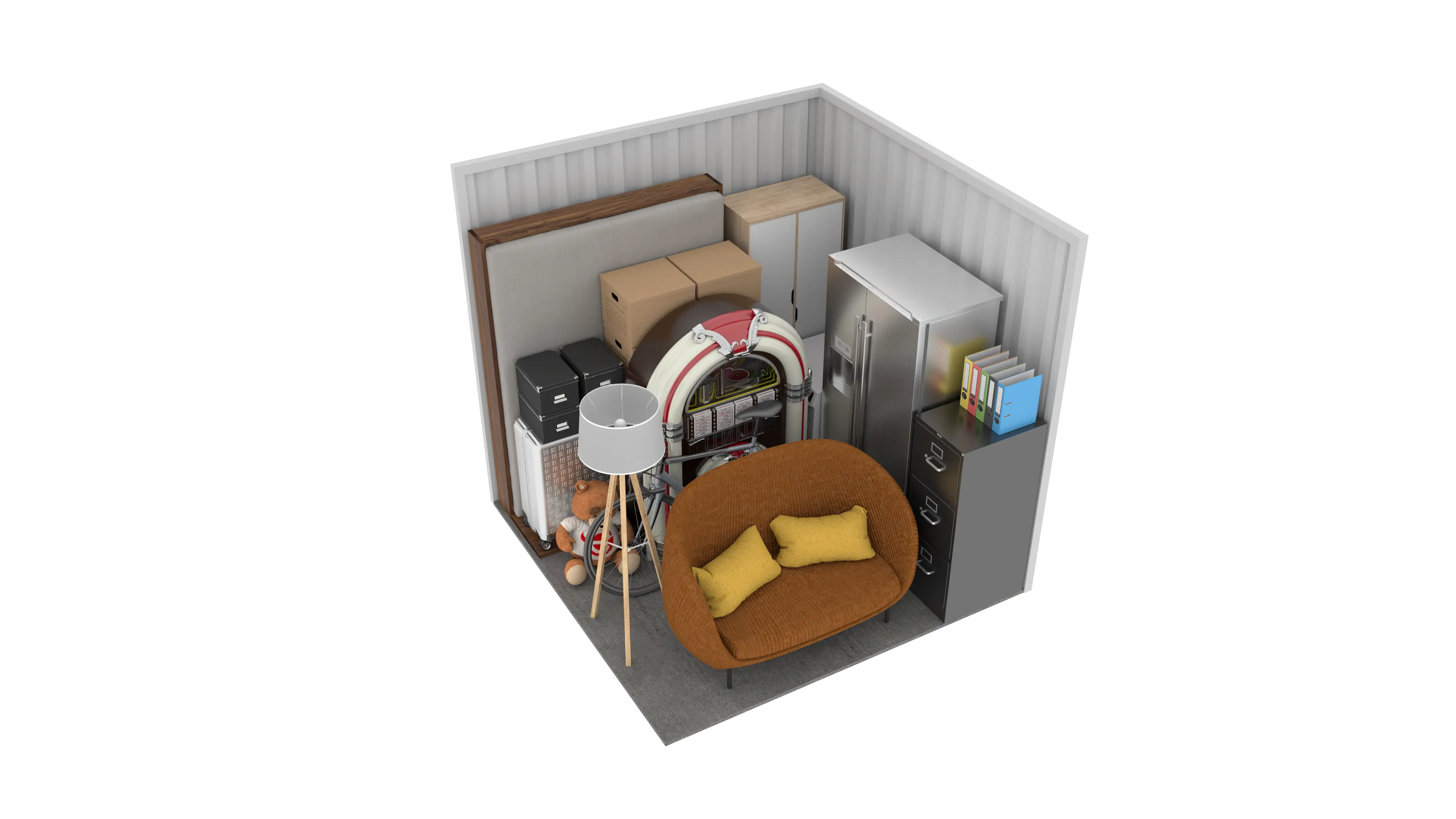 zoom_in
70 sq ft
Great for 2-bed house and apartment dwellers.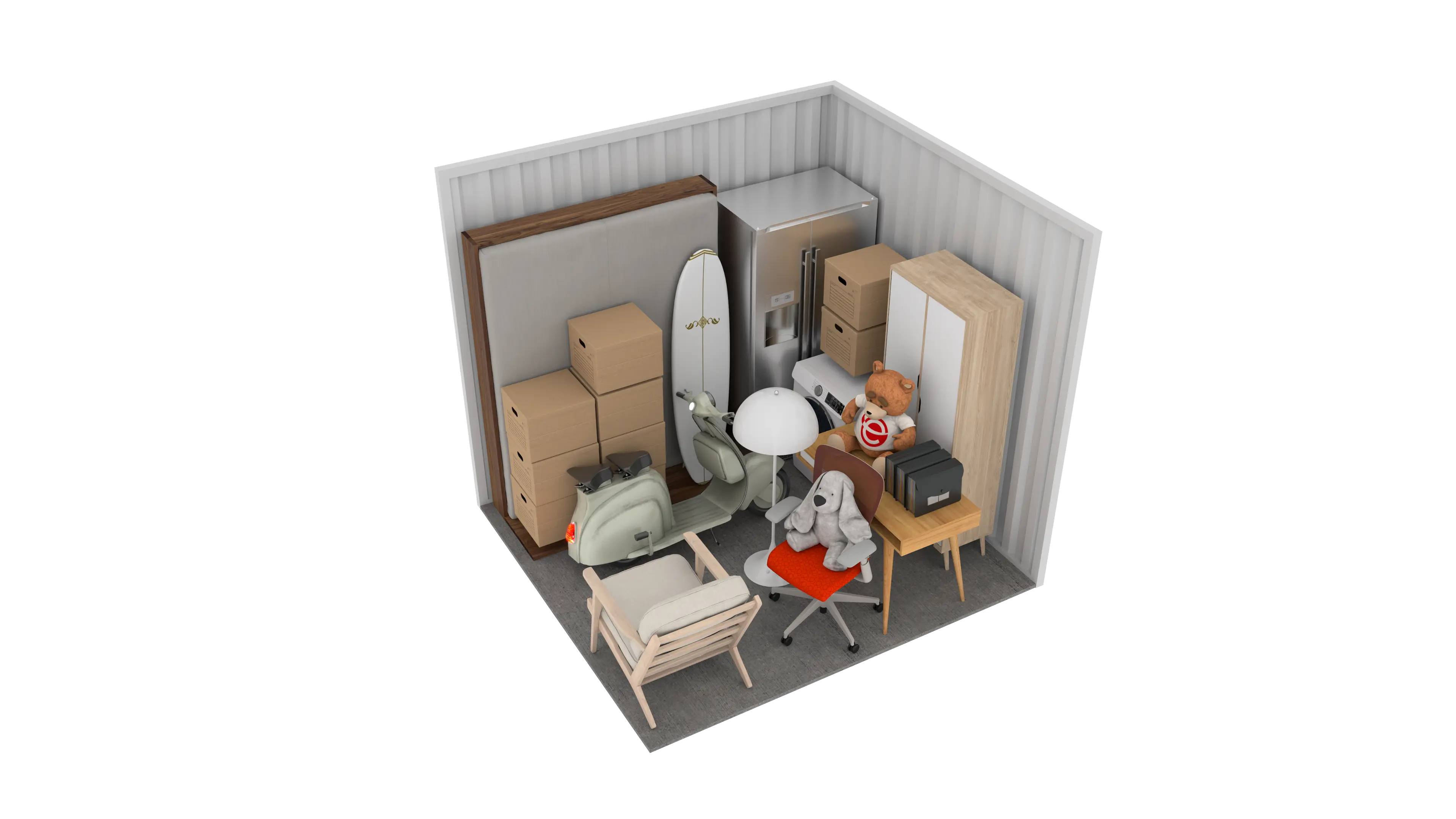 zoom_in
75 sq ft
Ideal for the contents of a 2-bed house.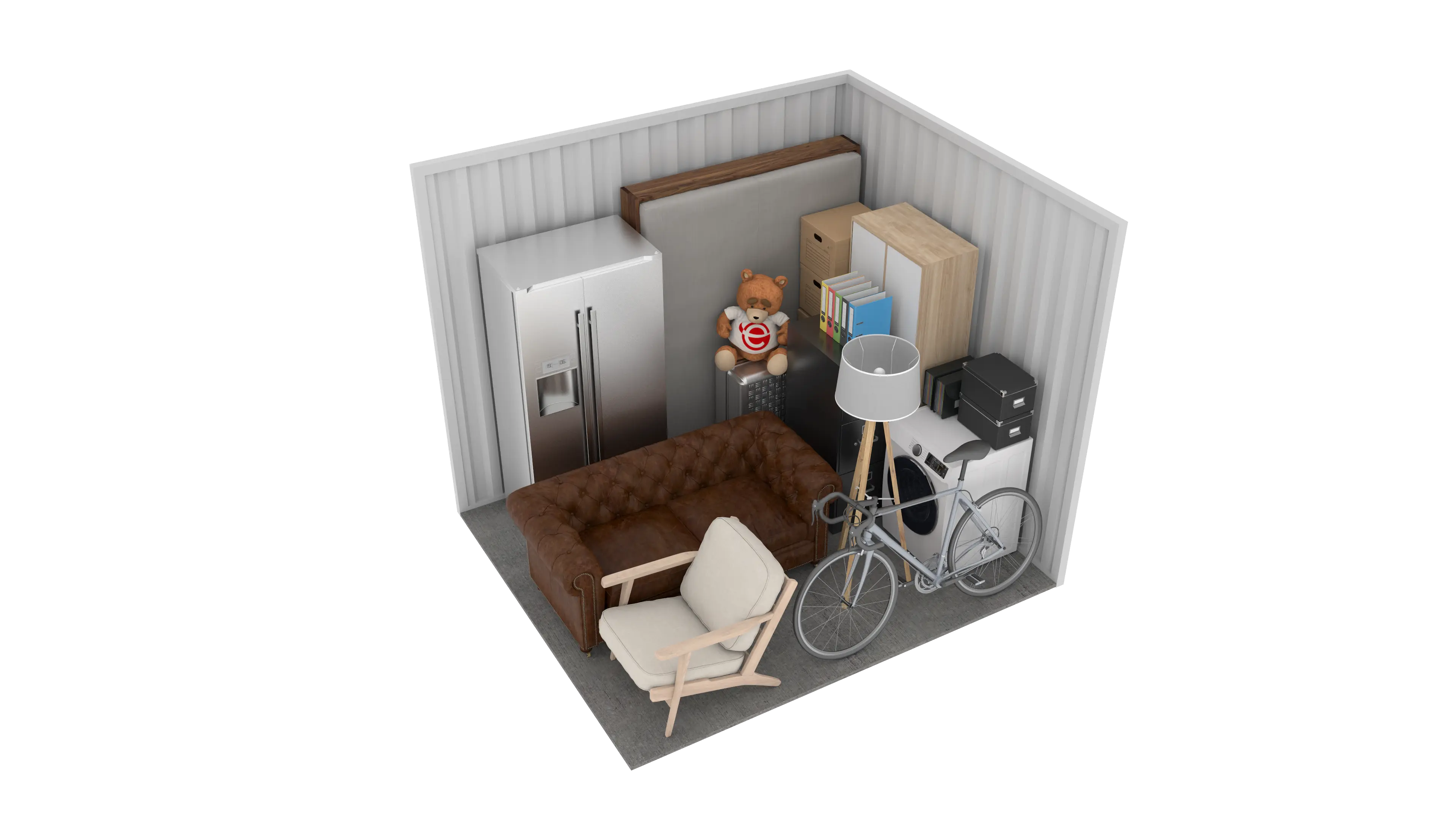 zoom_in
80 sq ft
Half the size of your average shipping container.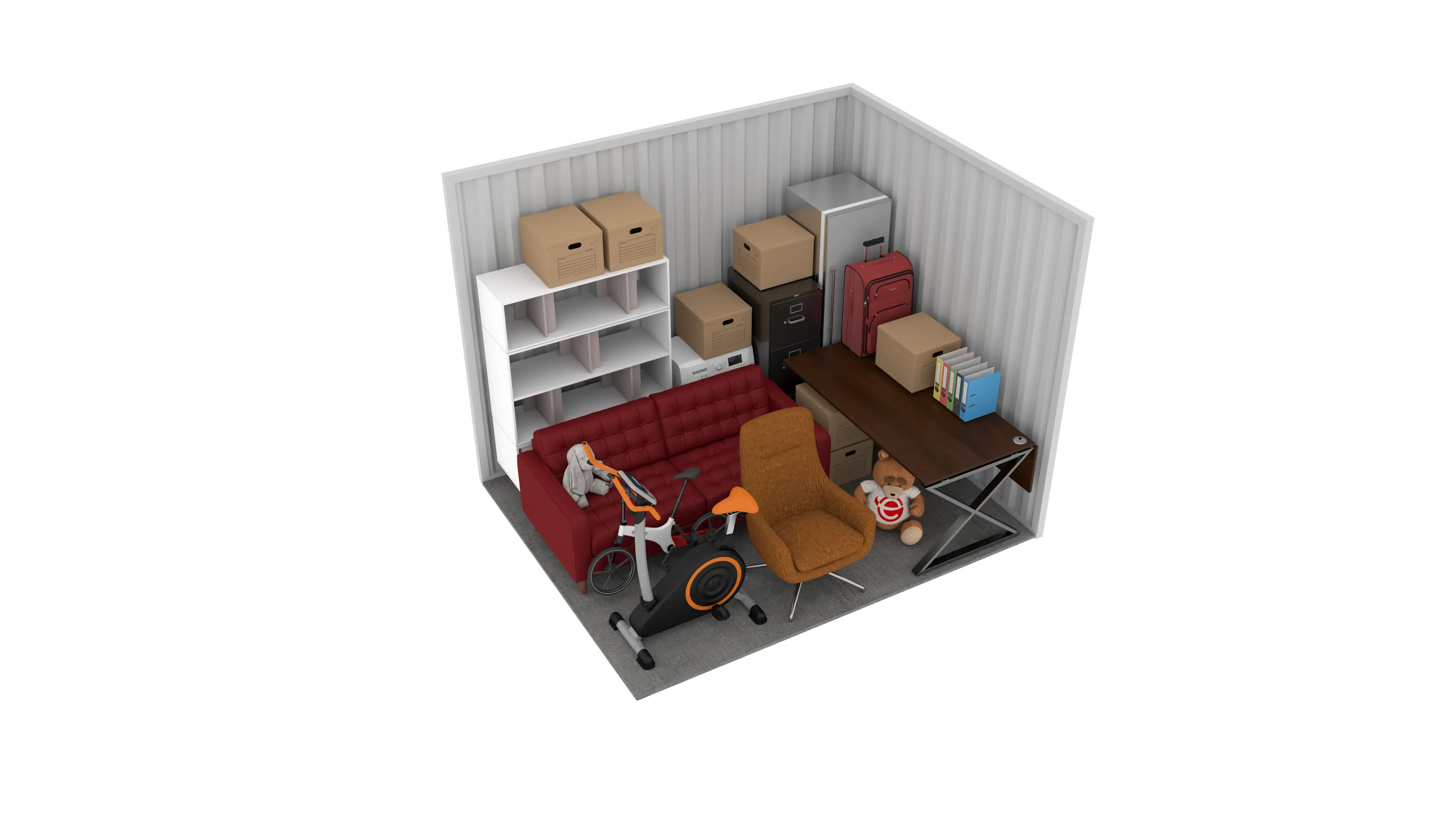 zoom_in
90 sq ft
Good choice for a small 2-bed house move.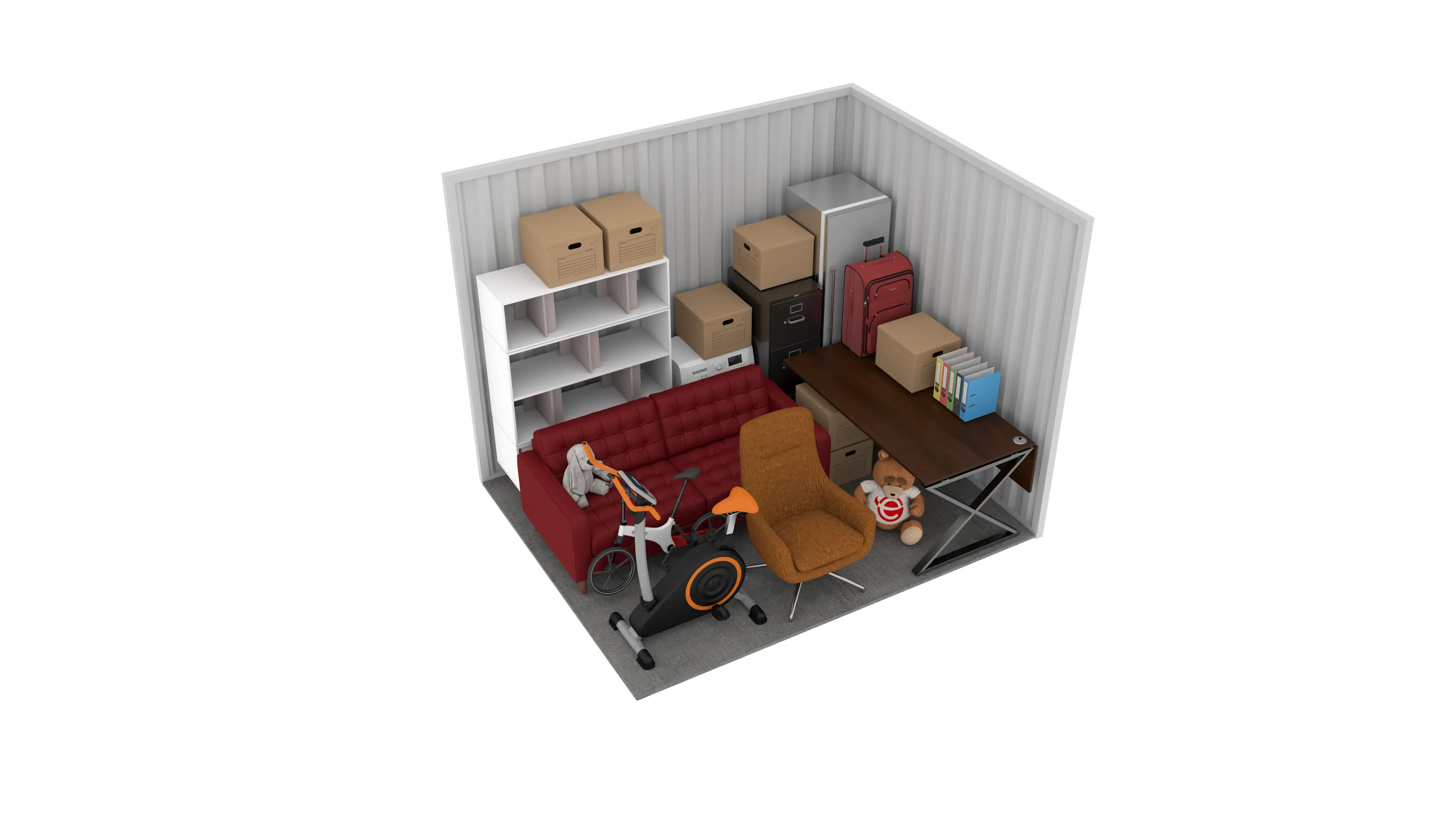 zoom_in
100 sq ft
Approximately the size of a single garage.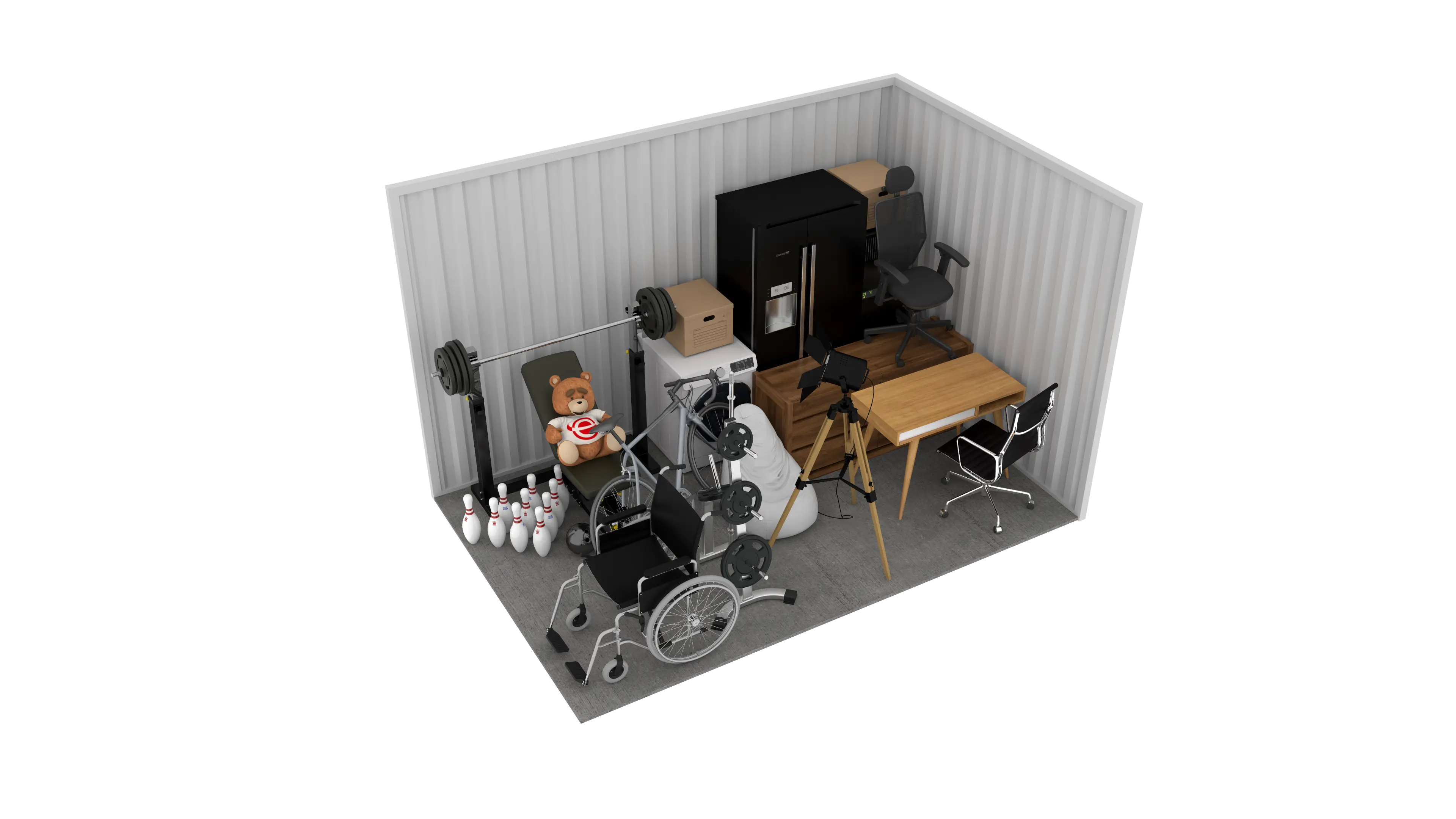 zoom_in
105 sq ft
Great for a small house move.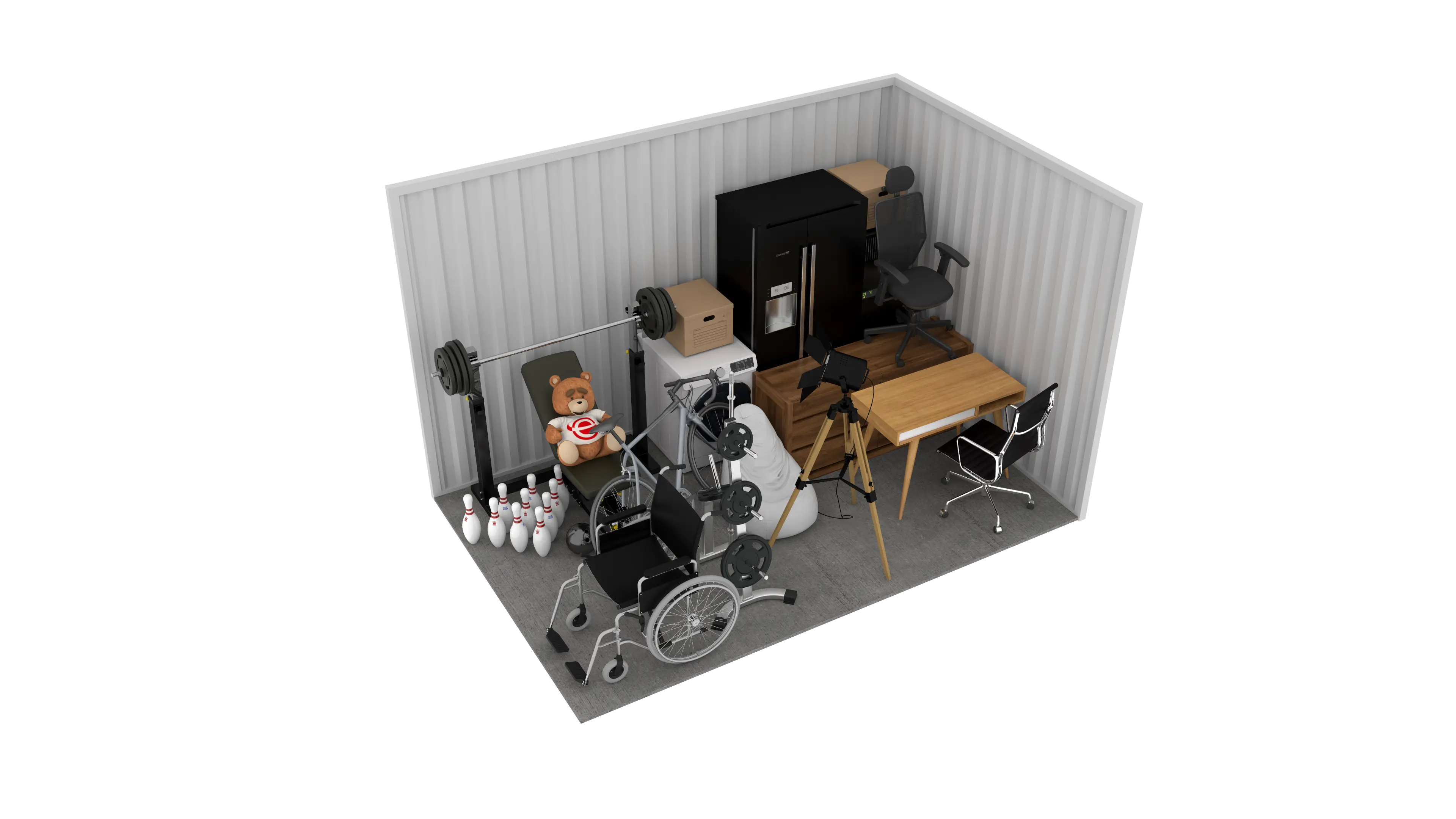 zoom_in
120 sq ft
Good choice for a small 3-bed house.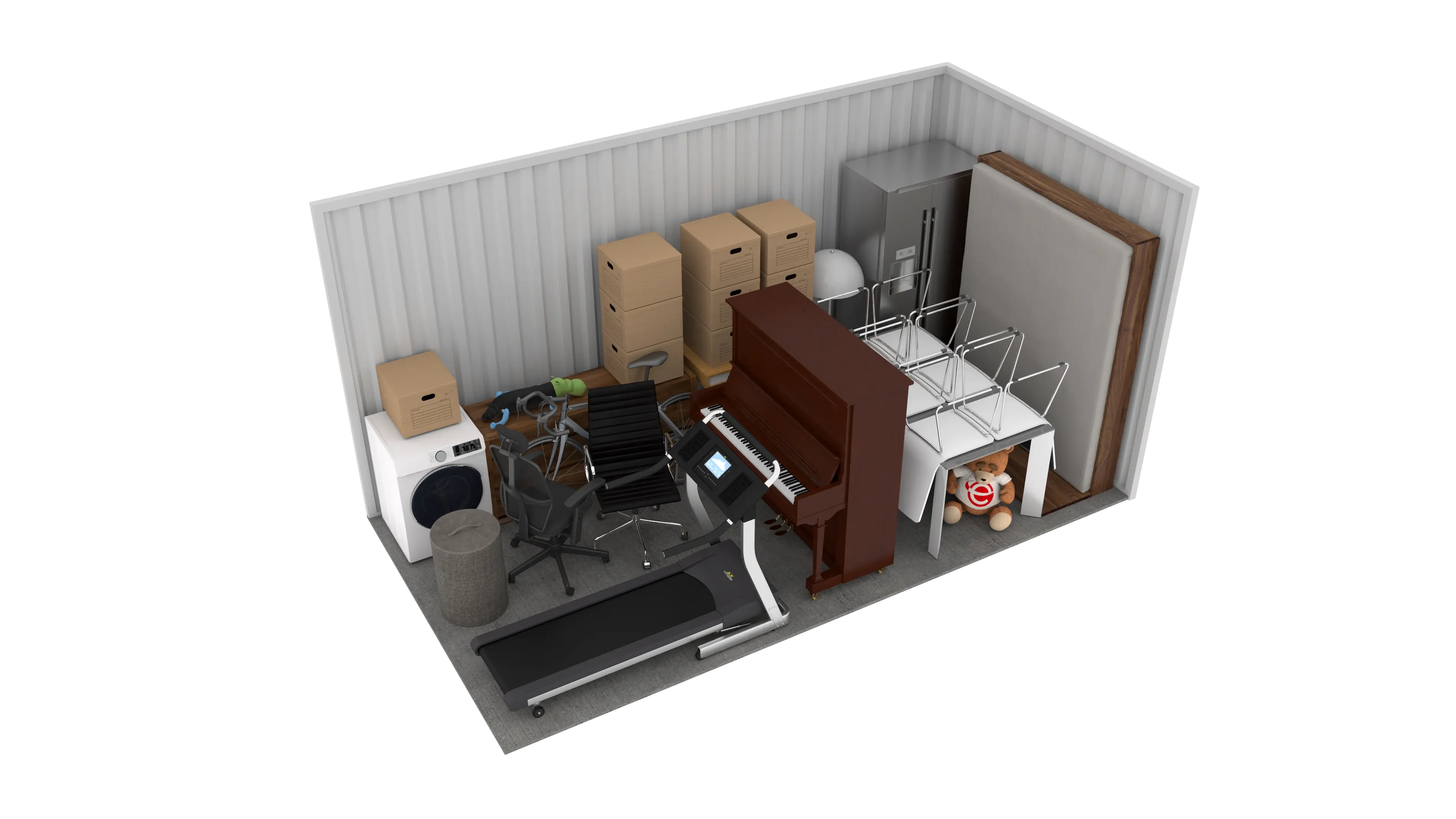 zoom_in
125 sq ft
Ideal for a 3-bed house.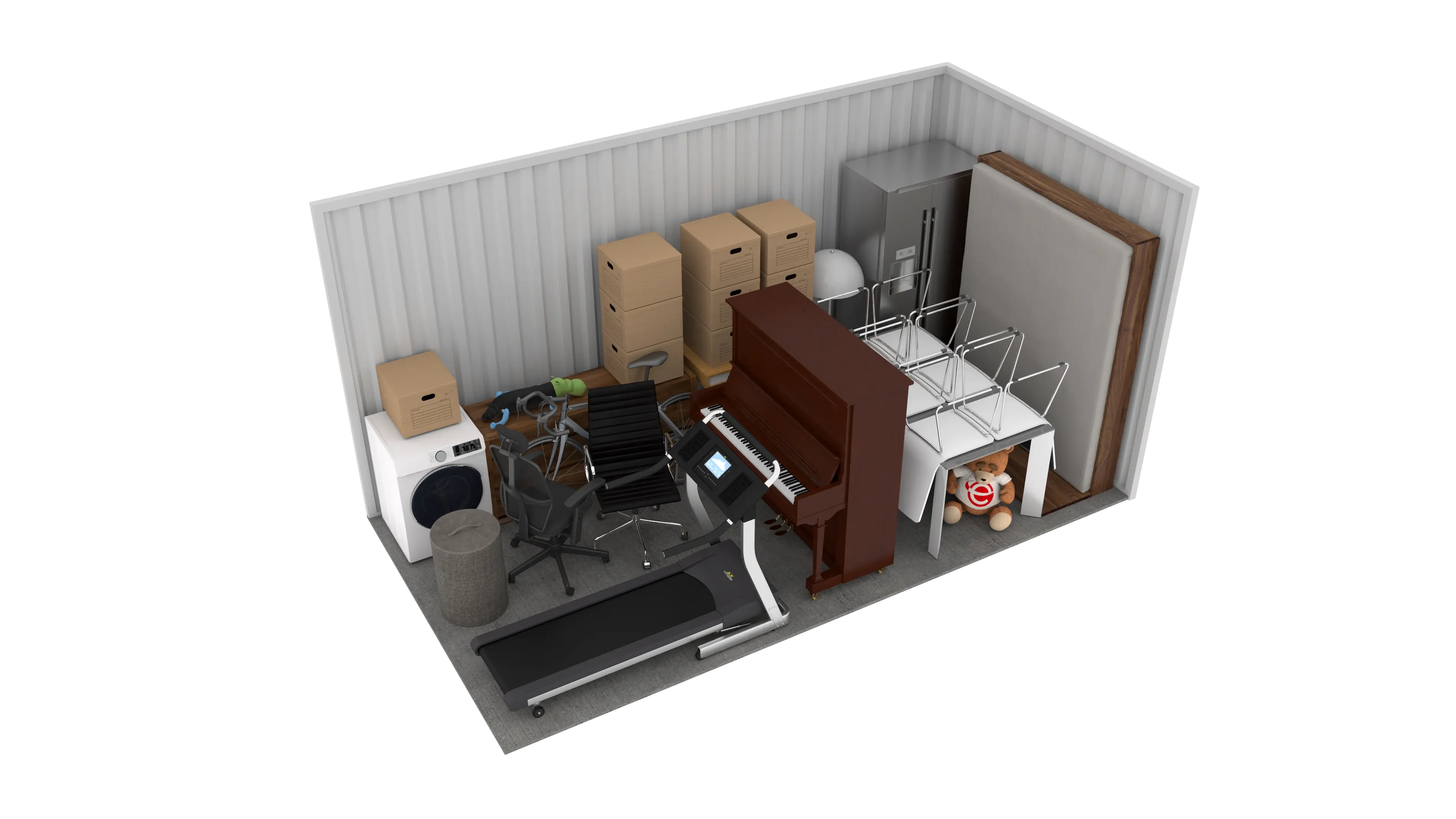 zoom_in
130 sq ft
Approximate size of a large single garage.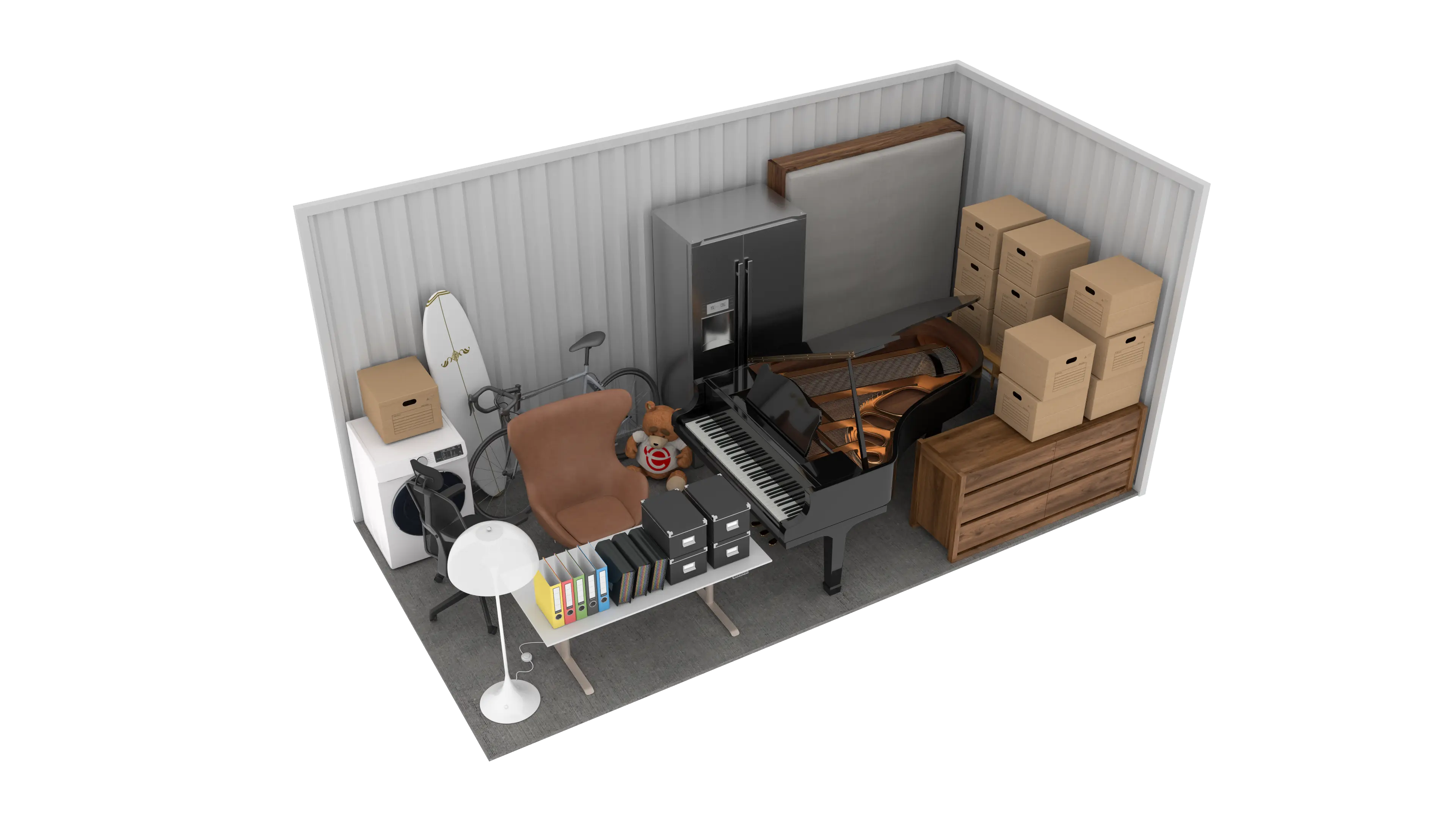 zoom_in
150 sq ft
Great for a 3-bed house move.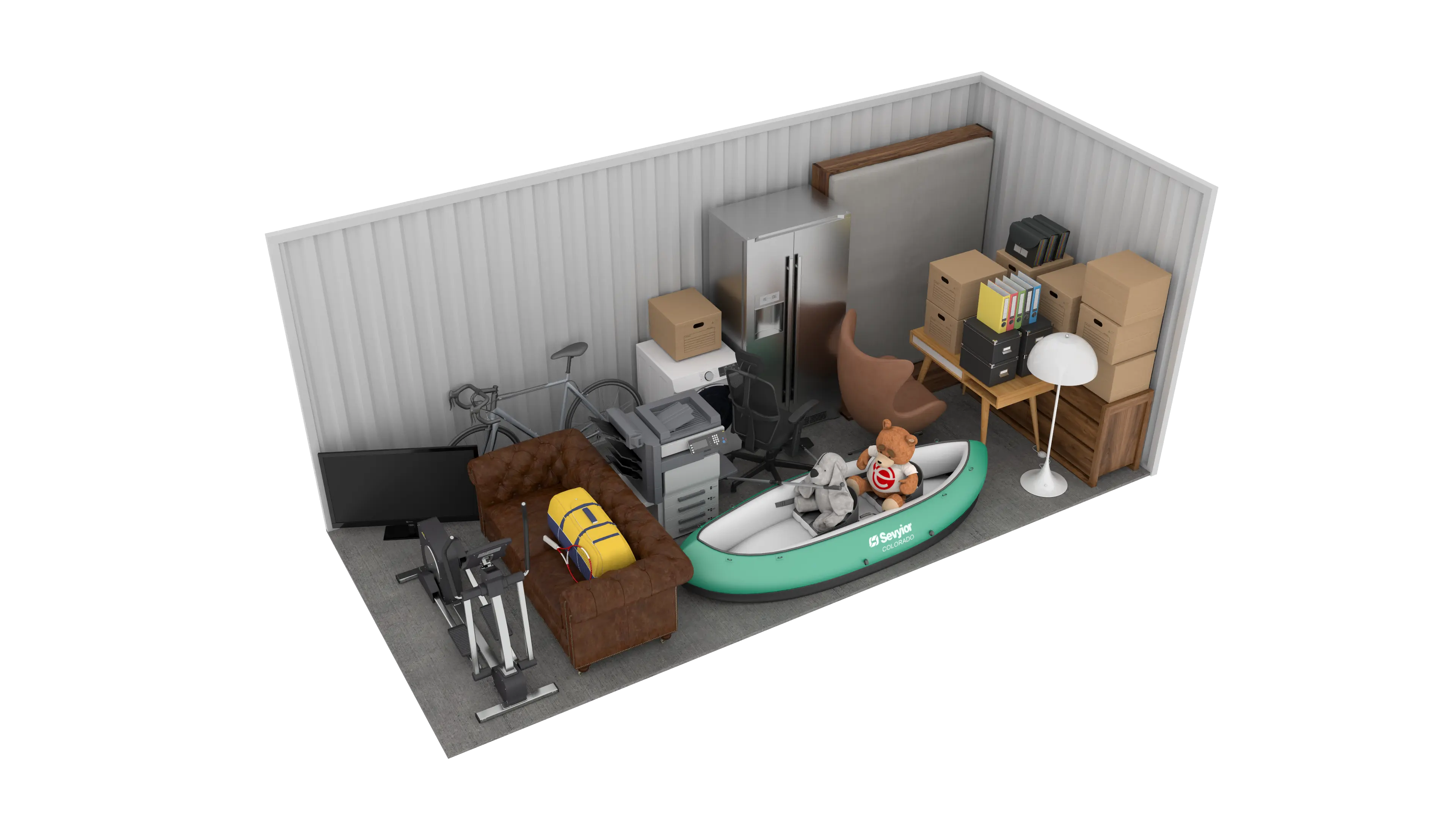 zoom_in
160 sq ft
Average shipping container size. Ideal size for a 3-4 bed house.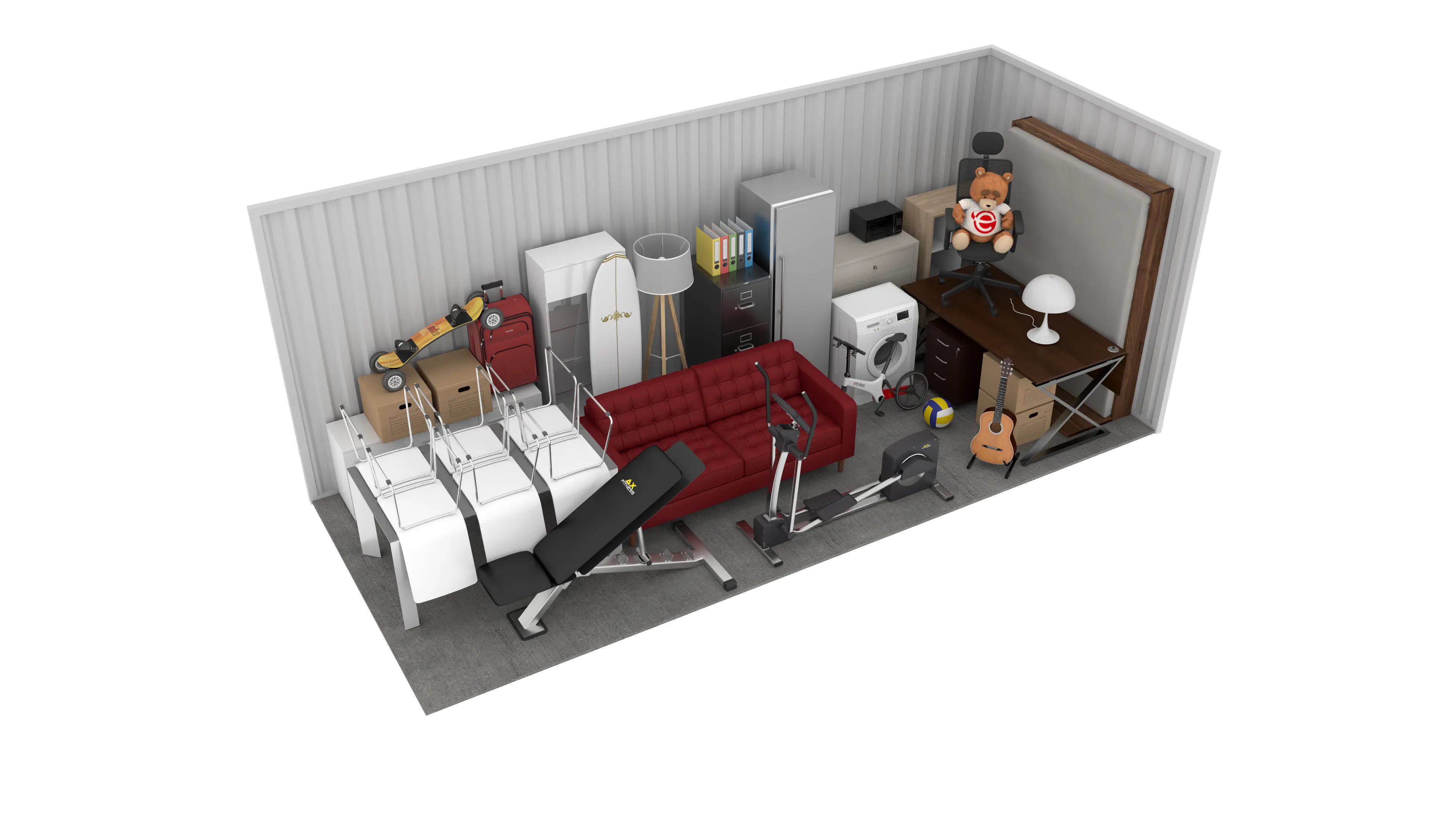 zoom_in
175 sq ft
Ideal size for the contents of a four bed house.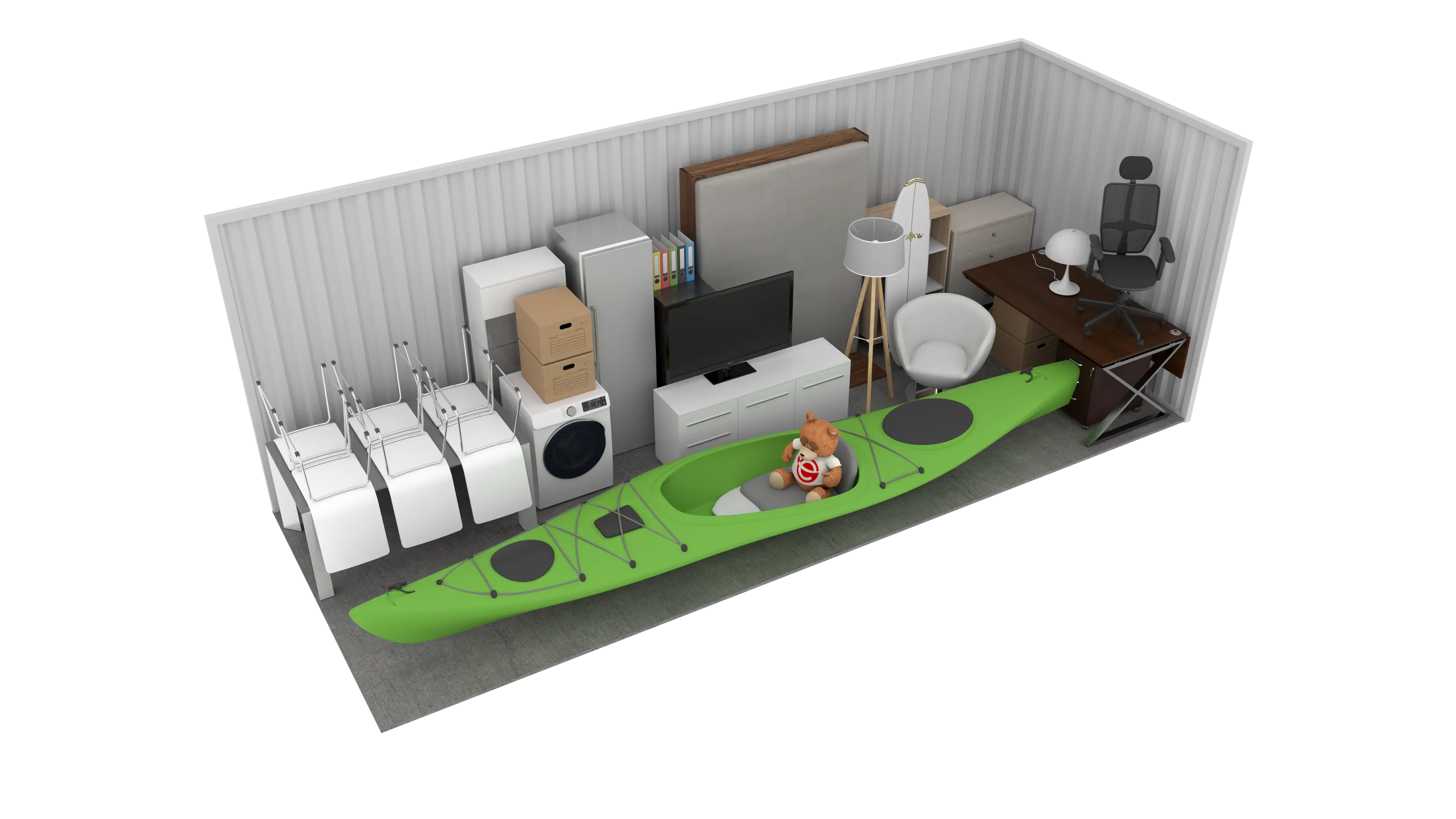 zoom_in
200 sq ft
A big unit suitable for a large 4 bed house.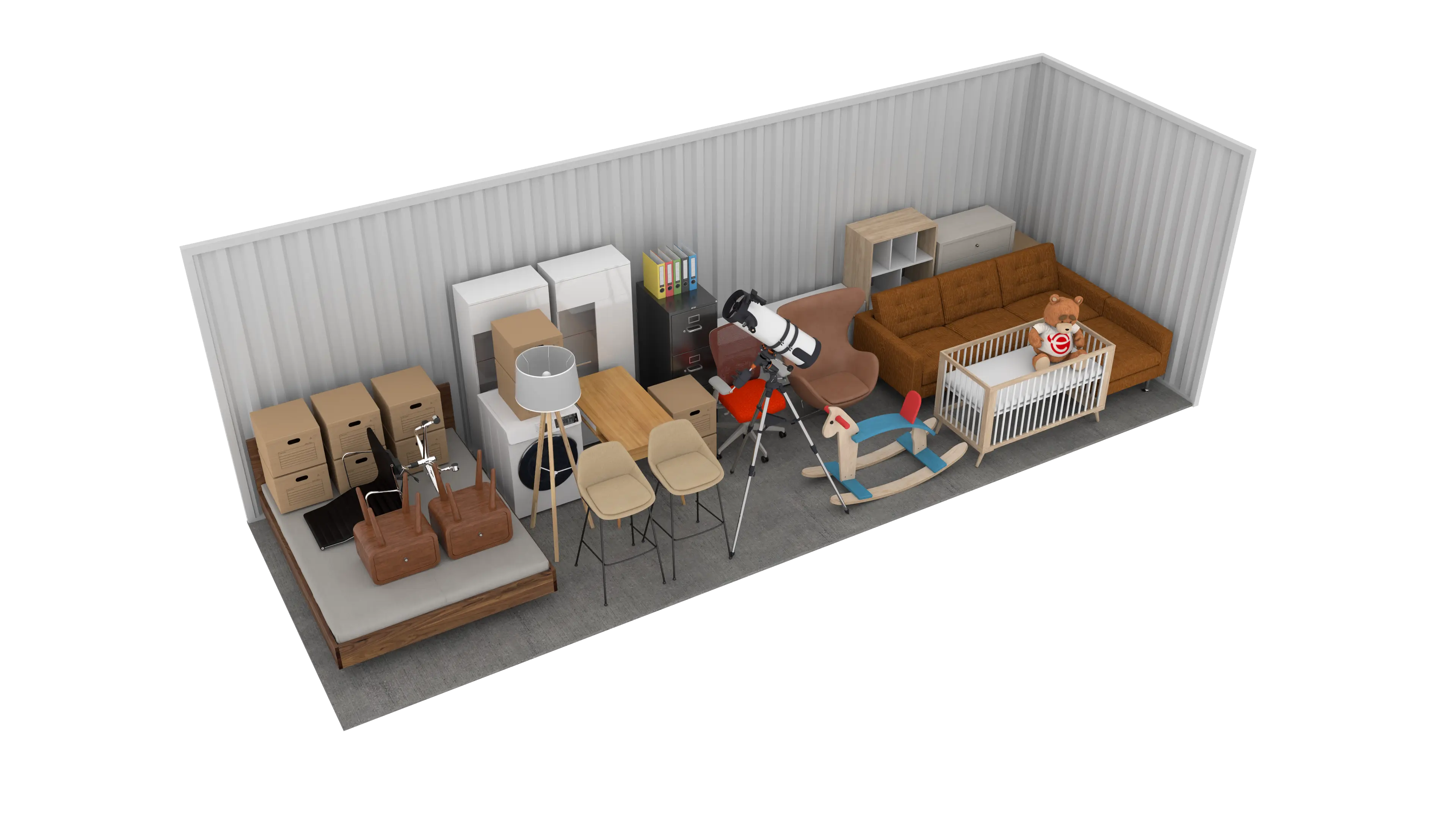 zoom_in
240 sq ft
Great for a 4/5 bed house or larger business use.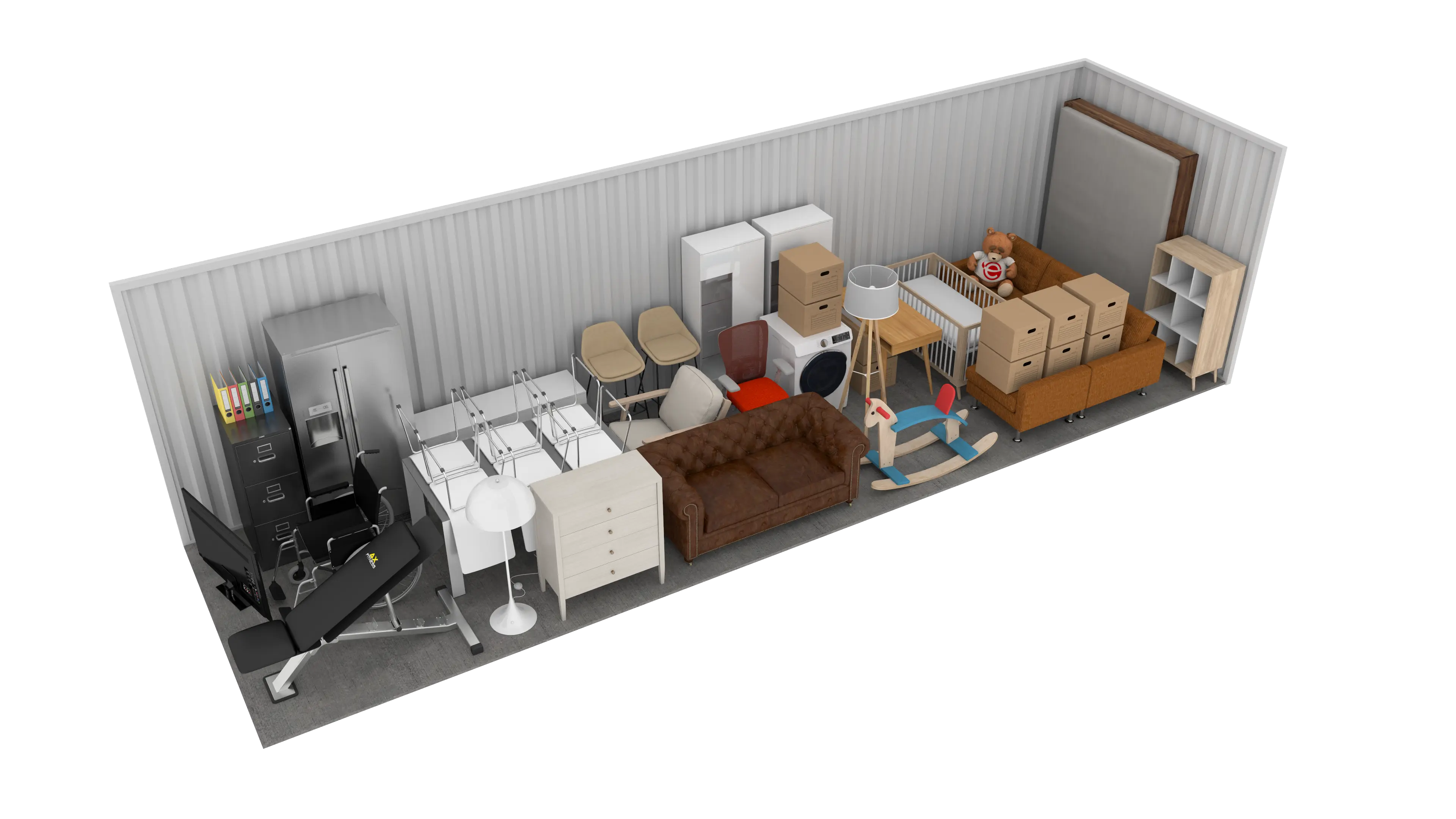 zoom_in
250 sq ft
Ideal for the contents of a 5 bed house; useful for business relocations.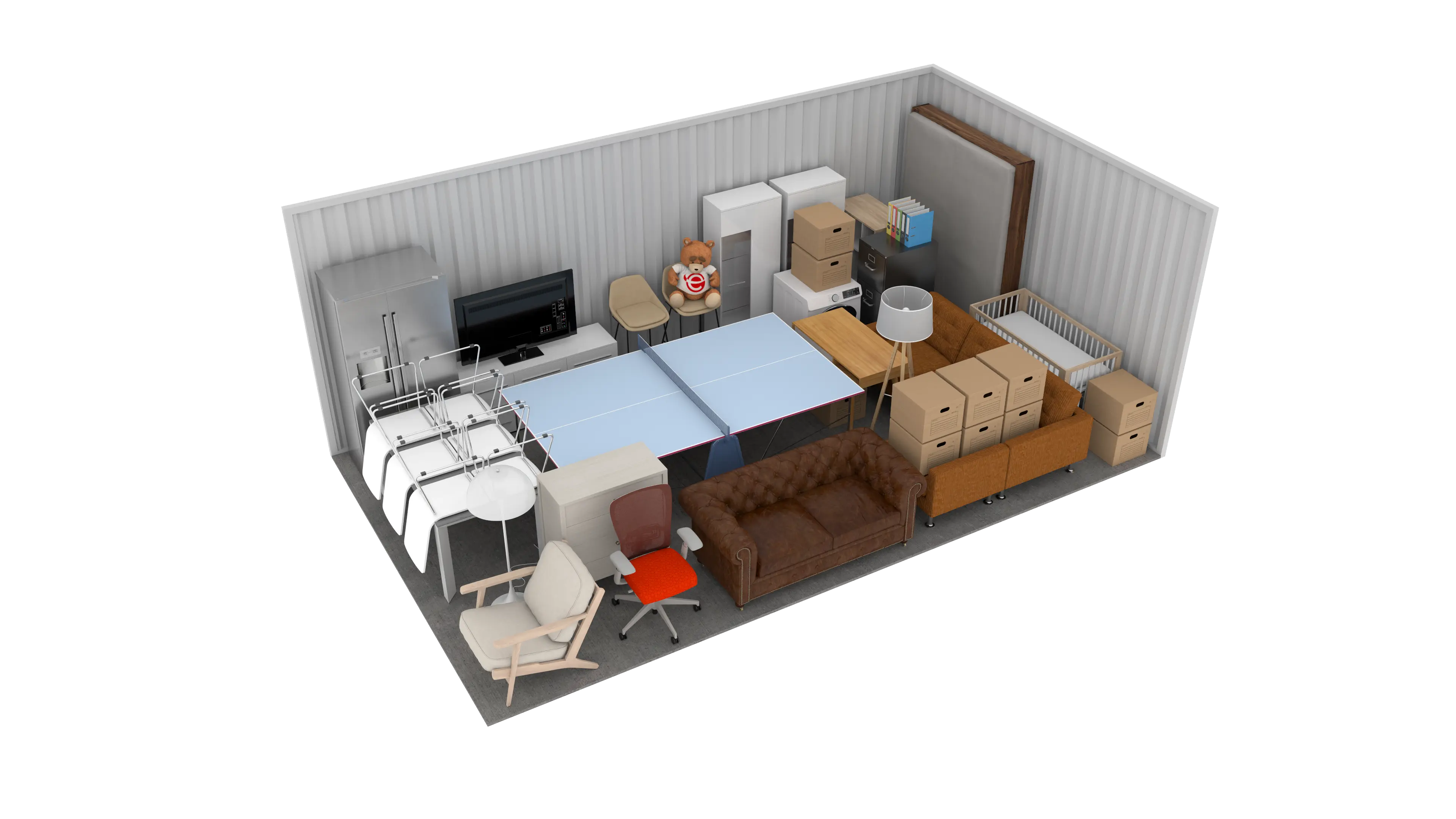 zoom_in
300 sq ft
A big space good for a 5 bed house or small business inventory.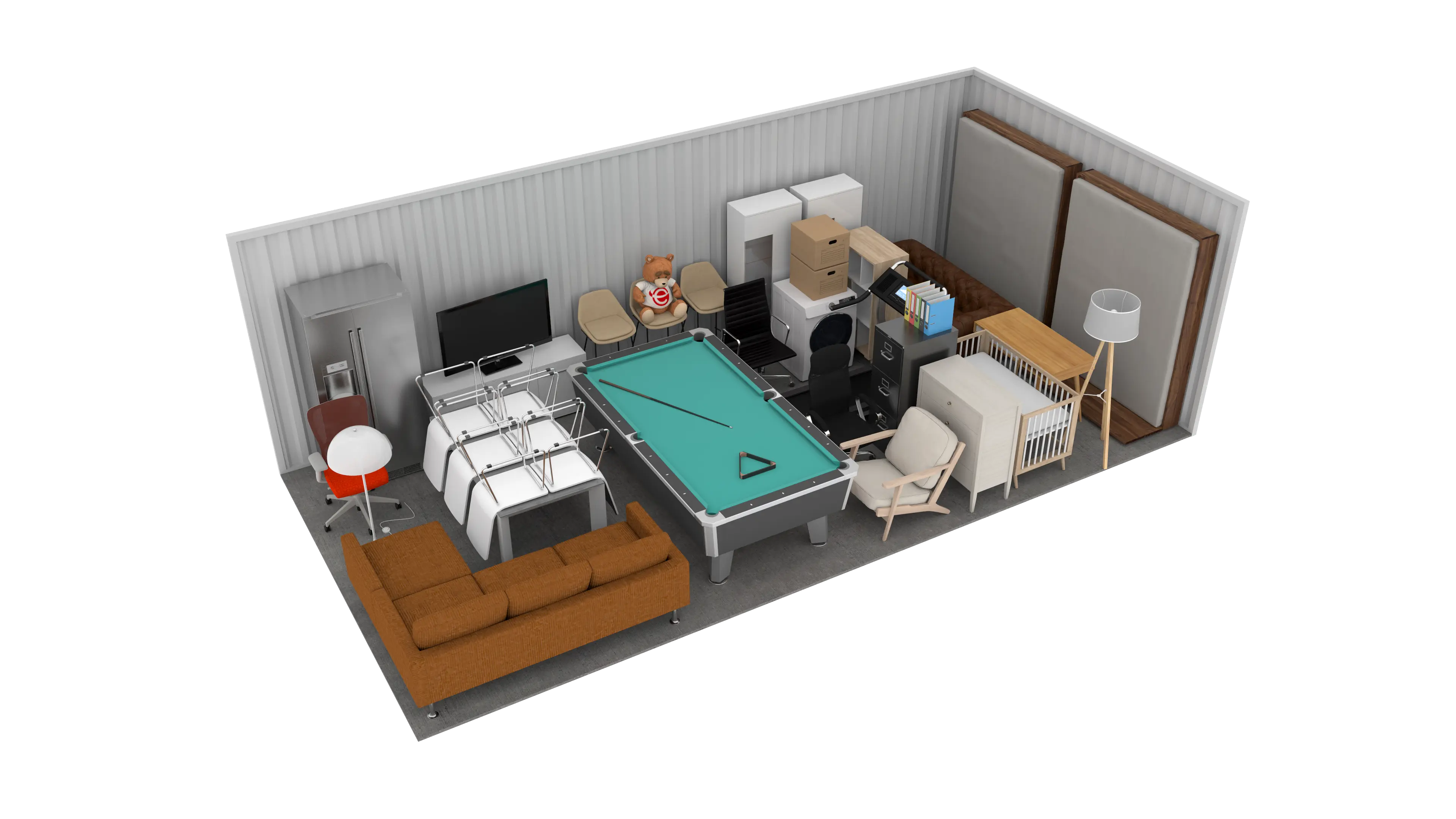 zoom_in
320 sq ft
Good unit for the contents of a large 5 bed house.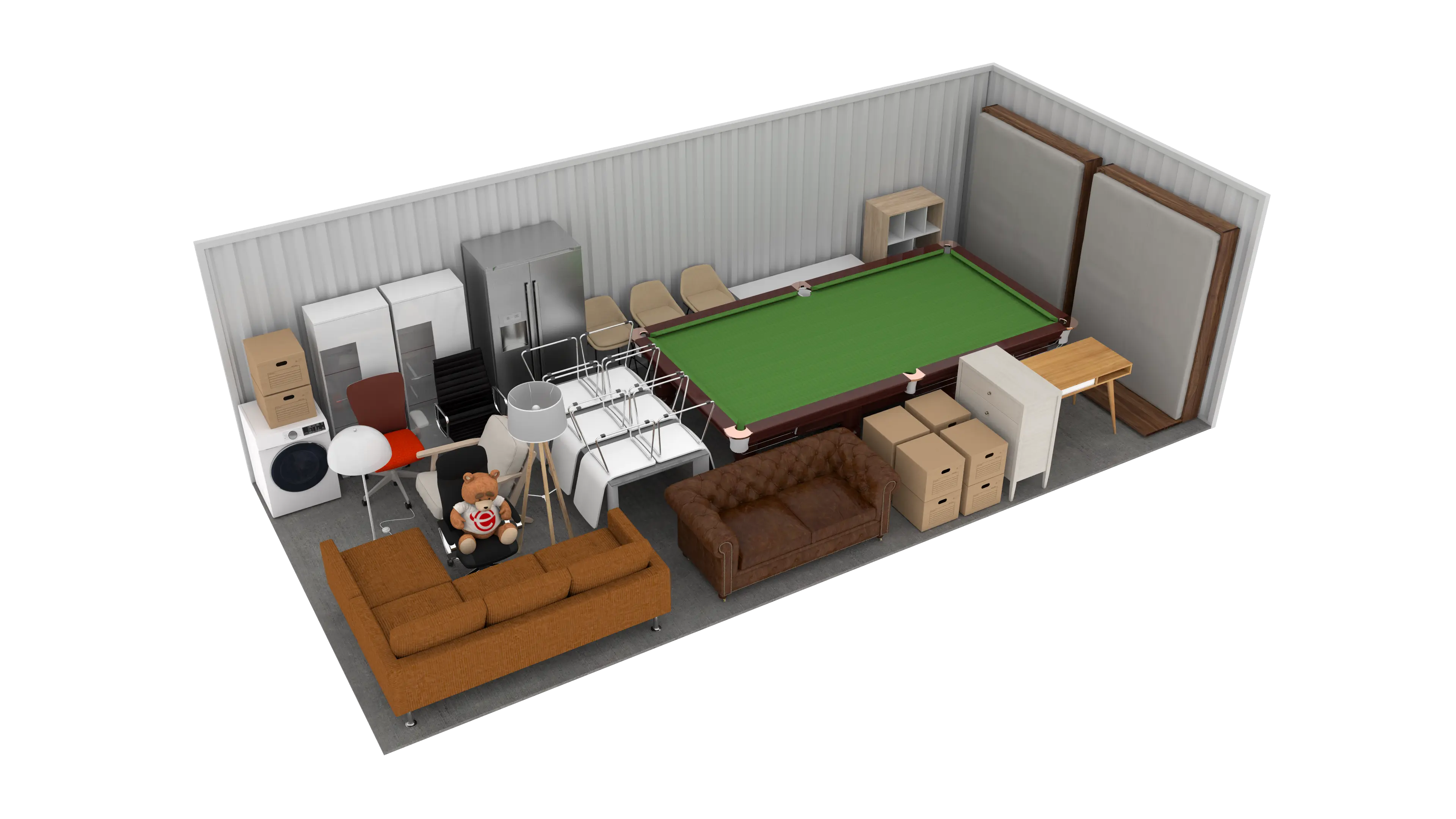 zoom_in
350 sq ft
Great size for the contents of a 6 bed house and garage.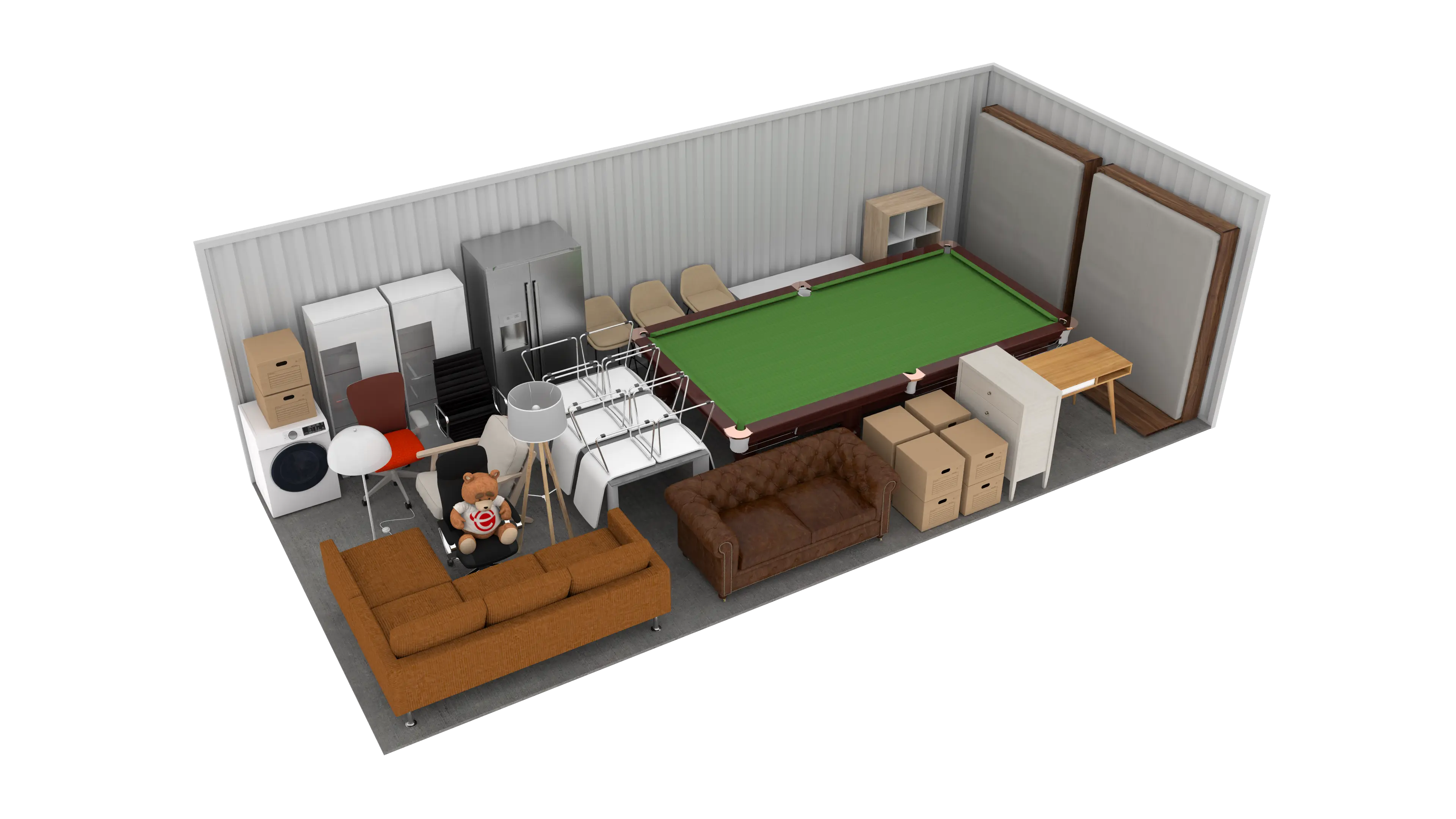 zoom_in
400 sq ft
Very large unit good for businesses or a 6 bed house, garage, and shed.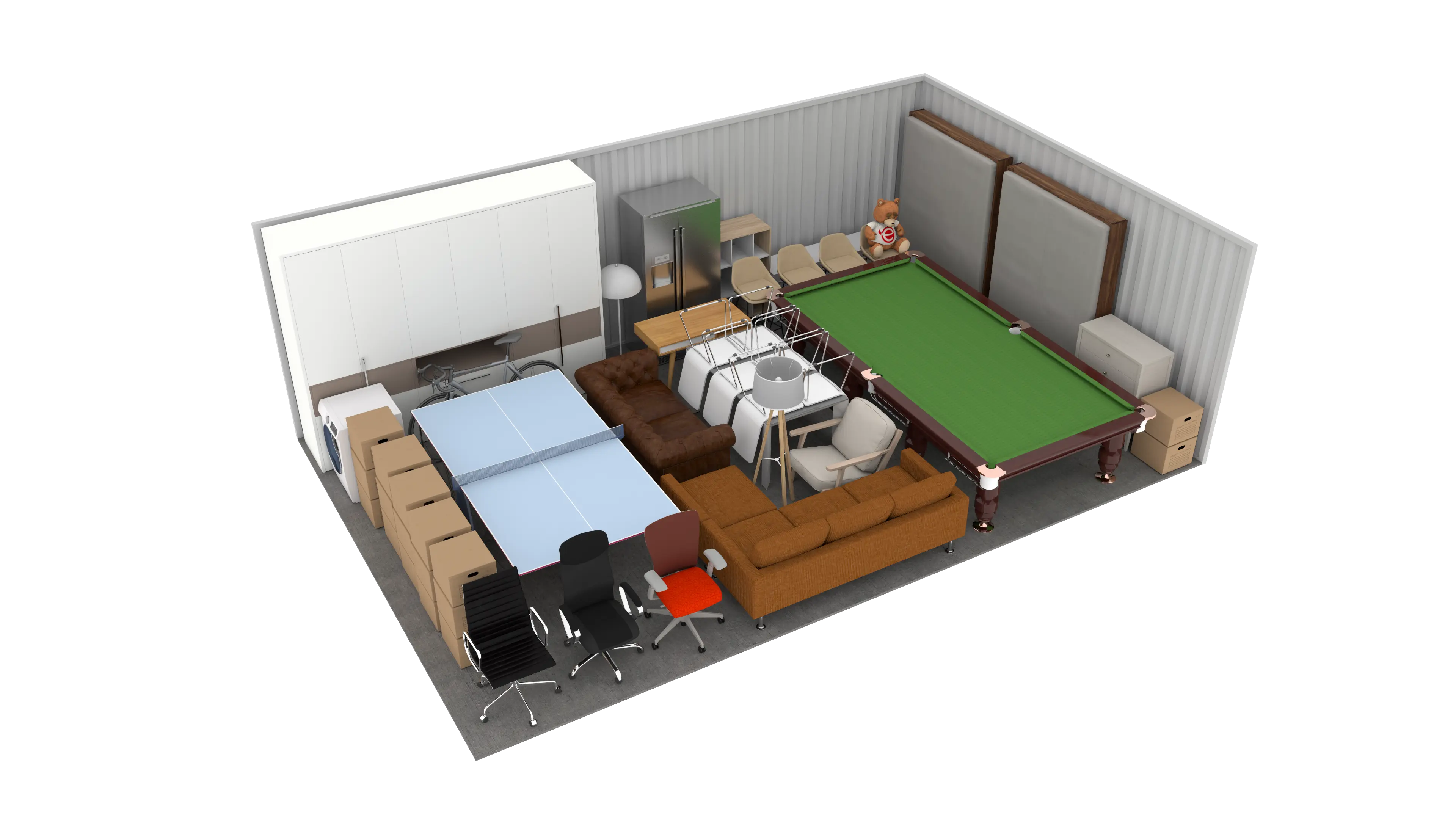 zoom_in
500 sq ft
Ideal for businesses with large quantities of stock.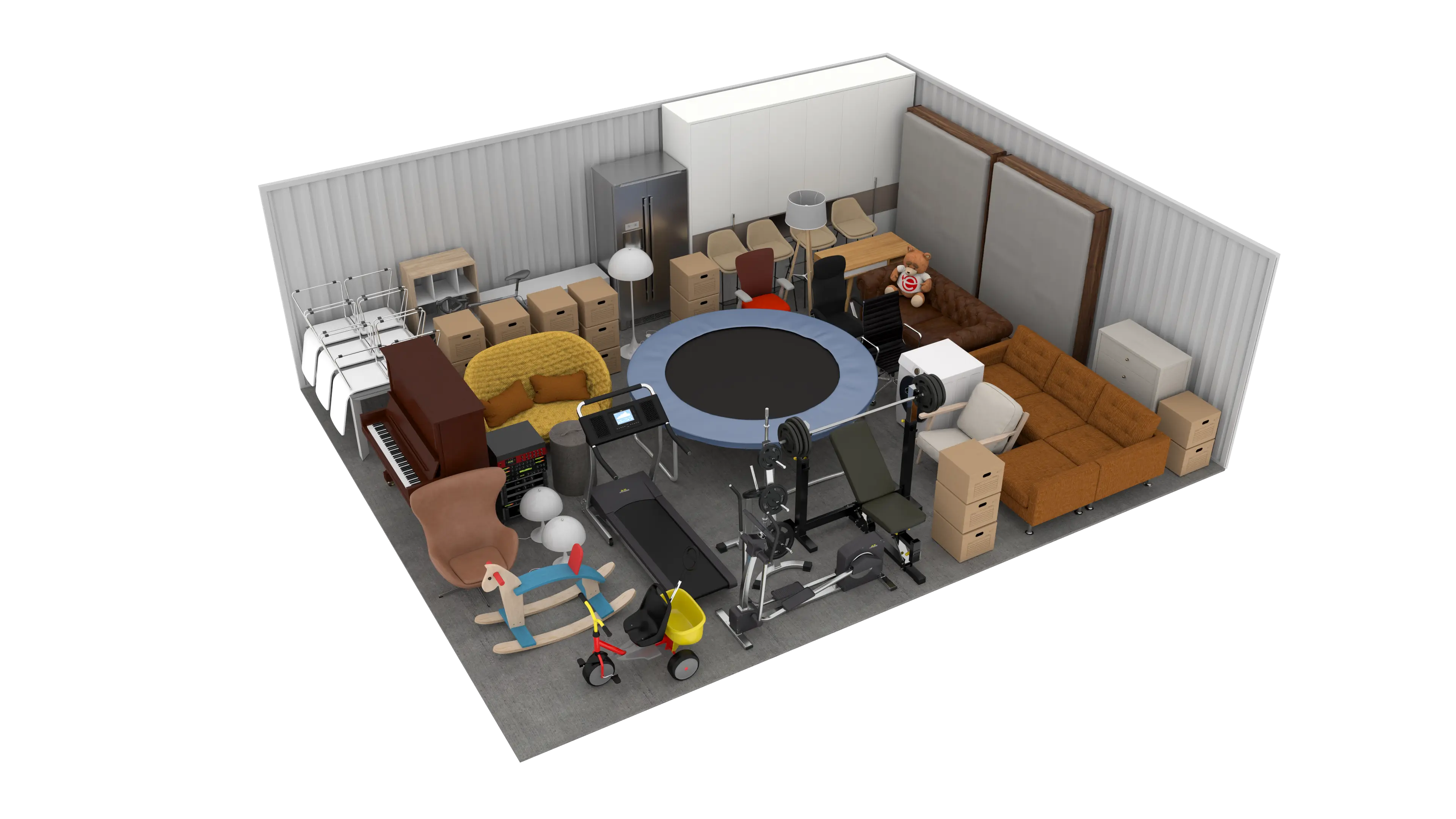 zoom_in
1000 sq ft
The size of a typical small industrial unit, great for businesses with equipment.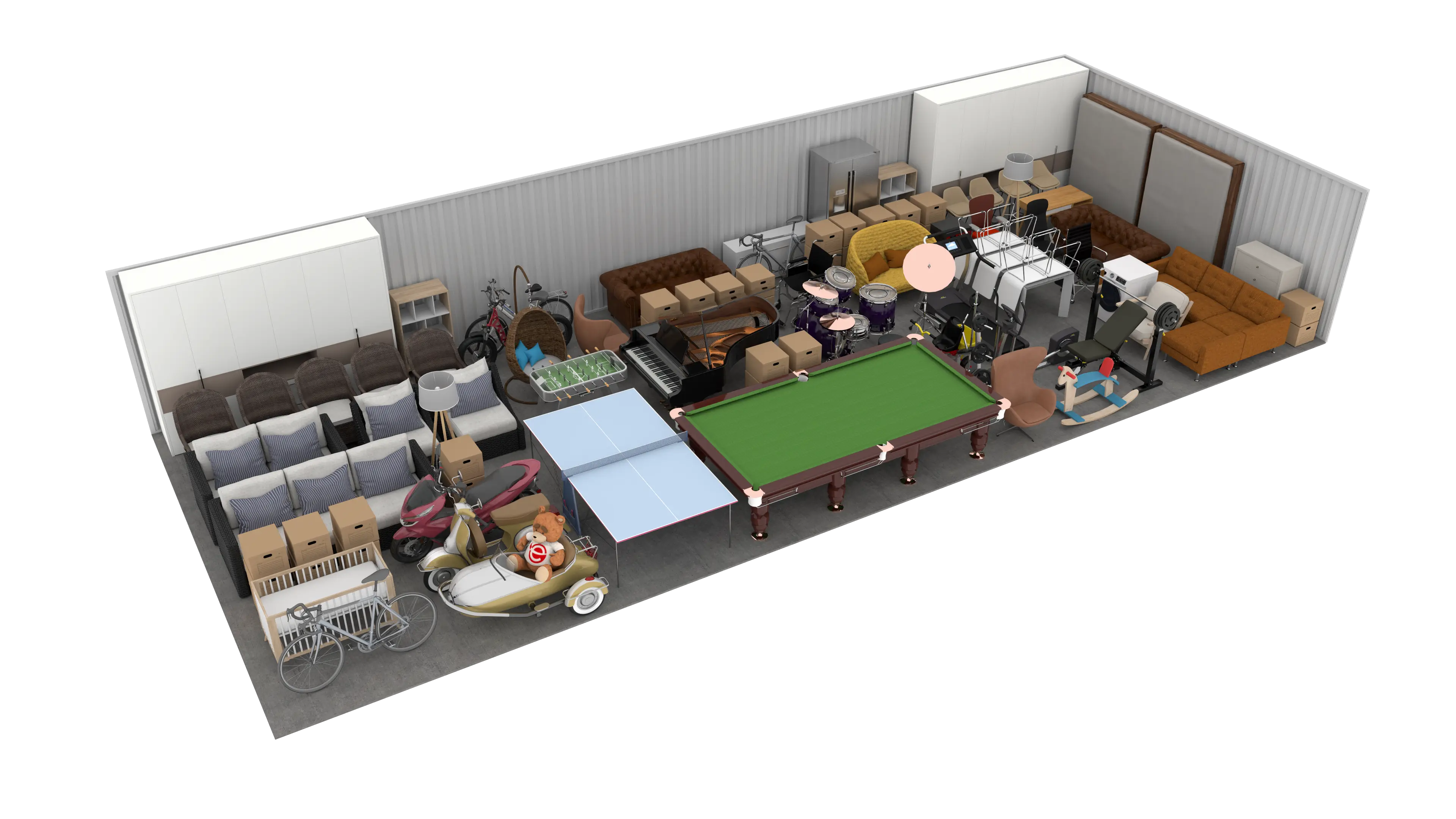 zoom_in
1160 sq ft
Mid-size industrial unit size, good for businesses with large equipment.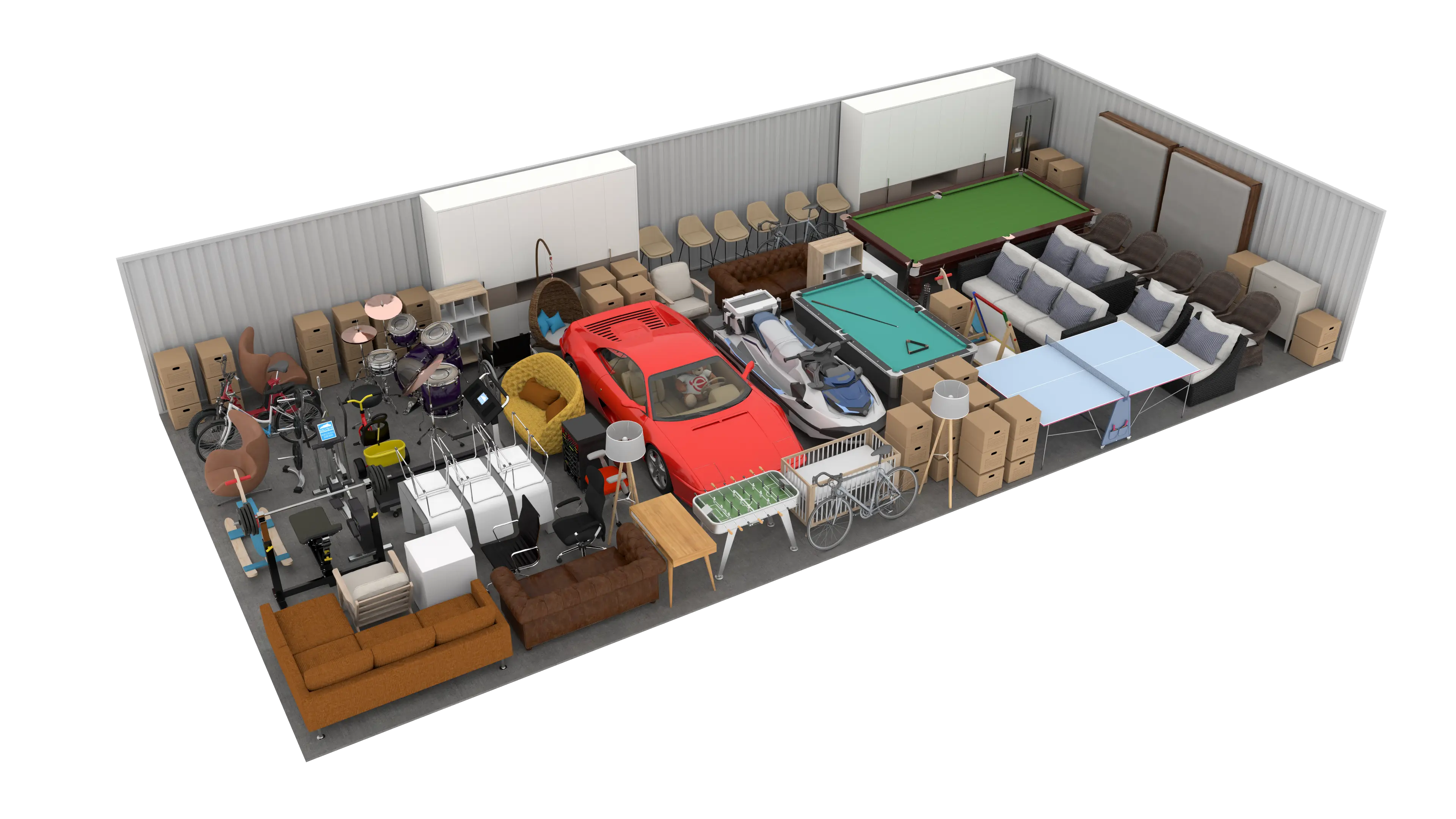 zoom_in
4000 sq ft
Larger industrial unit size with space for vehicles and equipment.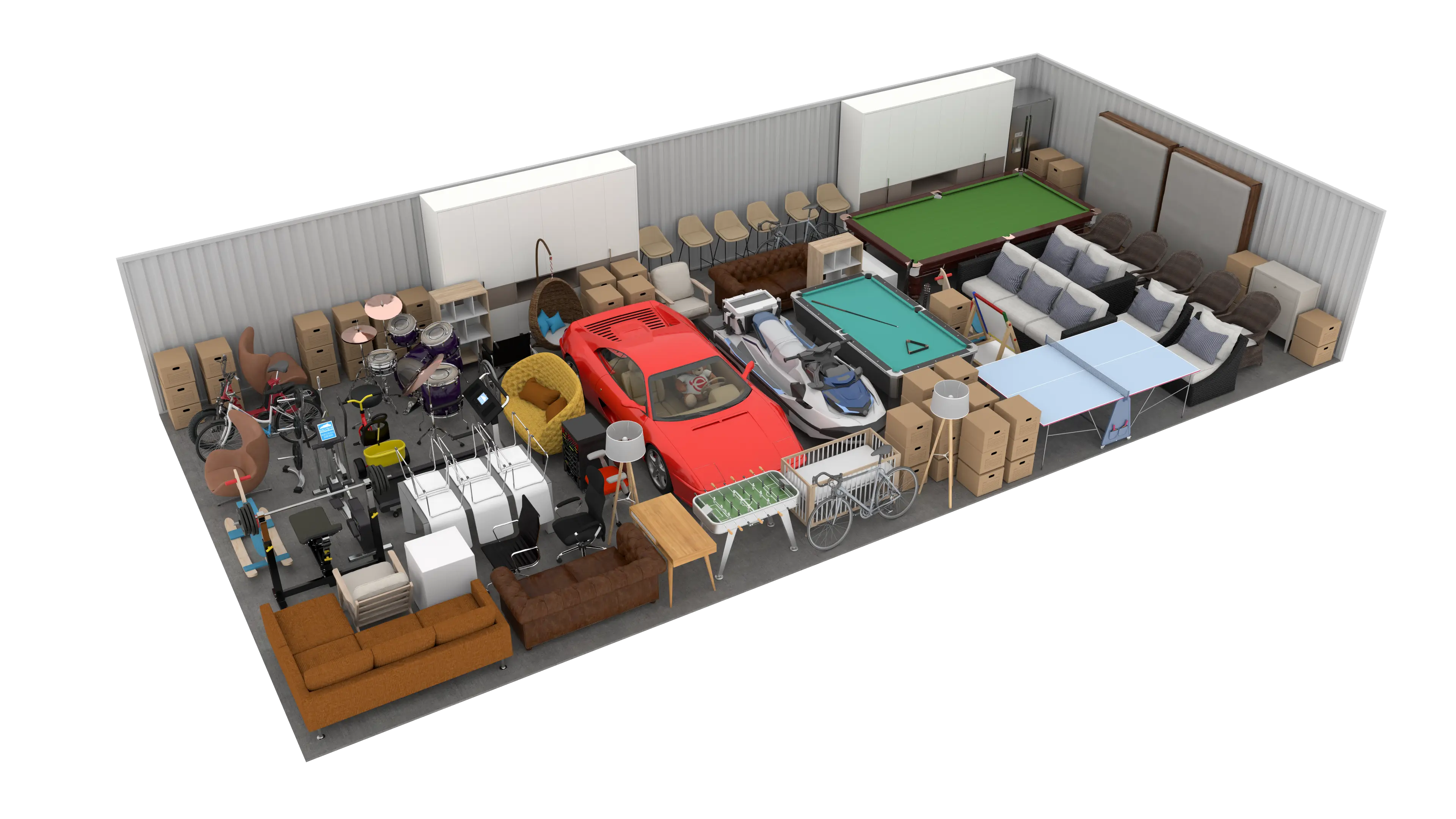 zoom_in
FAQ's
Frequenty asked questions
Will there be staff on hand to help me move in?

add

maximize

Lots of storage facilities have staff on site who can help, especially the indoor storage warehouses. Check out the individual operator pages to find out more, or add this to your filter options when searching for self storage.
Is self storage secure?

add

maximize

Most self storage facilities go to great lengths to make their storage spaces as secure as possible - they don't want problems any more than you do. Members of The Self Storage Association are required to provide a minimum level of security including CCTV systems, a secure perimeter and meeting all fire and safety regulations. To find the best self storage near you, be sure to filter by security requirements when searching.
Can I access my contents whenever I want?

add

maximize

It varies. Many storage facilities now offer 24/7 access, although for some this is a premium service. This will be detailed in their individual listing on Explorage. Some facilities offer access during normal working hours, and some don't offer access at all and collect/bring your stuff to you. Have a think about what you might need and use our filter options to tailor your search results and find the best self storage near you.
How much does self storage cost?

add

maximize

Like renting a house, the cost of storage can vary depending on the space you need and where you need it. Industry reports suggest an average of £69 a month for a 60ft2 unit, with an average shipping container of 160ft2 coming in around £130 per month. Remove the guessing with our accurate space calculator so you only pay for what you need.
How much does Explorage charge?

add

maximize

Explorage is an entirely free service for people booking storage. A small commission-based fee is collected from the storage business when you move in, much like other marketplaces such as booking.com or Airbnb. If you're a storage operator, check out our pricing page for full details.
Is there a minimum rental time?

add

maximize

Each storage operator will have their own terms and conditions which will specify the minimum rental period. This is usually a month, but some operators offer shorter terms. Check out the individual operator pages to find out more.
Self Storage Facility Reviews