Self Storage in Birmingham
share
Find the best self storage in Birmingham on Explorage.com. We're here to make life easier, bringing you trusted storage facilities that are available now. Search, research, and reserve instantly.
rocket_launch Need Assistance deciding on what storage space you require?
Storage Sizes
verified_user

Price Guarantee

close

Same prices and discounts as when booking direct. No booking fees. Find cheaper? We'll refund the difference.
thumb_up

Free Cancellation

close

No strings attached! Enjoy the flexibility of free cancellation with Explorage.com. Life can be unpredictable, but your storage booking doesn't have to be. Book with confidence, knowing you can cancel hassle-free if plans change.
Sorted by: Distance from location
Results: 12
Comprehensive Guide to Moving to Birmingham, UK with Explorage.com
Introduction
Welcome to your new adventure in Birmingham, the UK's vibrant heartland! This city has a rich historical heritage, a diverse culture, and a thriving social scene. Whether you're a student, a family, a retiree, or a business owner, relocating is a significant life event. Thankfully, Explorage.com is here to ease this transition with our self storage solutions. This comprehensive guide will delve into Birmingham's living aspects, highlighting how self storage can be an essential tool during your move.


Understanding Birmingham
As the second-largest city in the UK, Birmingham showcases an exciting blend of modern and historical elements. It offers an array of attractions, including the renowned Bullring & Grand Central shopping centre and the esteemed Birmingham Museum and Art Gallery. The city is also well-connected through a sophisticated transportation system that includes canals, trains, buses, and trams. Coupled with a vibrant music scene, eclectic food choices, and the friendly "Brummie" spirit, Birmingham is a city that caters to every taste.


Cost of Living
One of the appealing aspects of Birmingham is its relatively affordable cost of living compared to other UK cities. Whether it's groceries, dining out, or leisure activities, you'll find that your money goes further here. However, as with any city, housing can be a significant expenditure, which leads us to our next topic.


Housing Trends and Prices
Birmingham offers a wide range of housing options, from city centre apartments to family homes in the suburbs. Housing prices vary significantly depending on the area, but on average, they tend to be lower than in London and other southern UK cities. Renting or buying, you're likely to find something that fits your budget and lifestyle.


Healthcare
Birmingham has an excellent healthcare system, with numerous hospitals, clinics, and specialty care centres. The National Health Service (NHS) provides free healthcare at the point of use for residents. There are also private healthcare options available if you prefer.


Education
For families moving to Birmingham, the city boasts a range of quality educational institutions. There are many public and private schools, as well as esteemed universities like the University of Birmingham and Birmingham City University.
Culture
Birmingham is a cultural hotspot, offering a wide range of museums, galleries, theatres, and music venues. The city is also known for its diverse food scene, with restaurants and street food reflecting the city's multicultural makeup.
Local Authority Services
Birmingham City Council provides a range of services, including waste collection, street cleaning, planning services, and social care. They also oversee public libraries and leisure centres throughout the city.


The Role of Self Storage in Your Move
Space Management
The logistics of moving can be overwhelming, especially when dealing with a large volume of belongings. Regardless of your new home's size in Birmingham, a self storage unit can provide you with the additional space you need during this transition period.


Transition Periods
If there's a gap between your old home's lease ending and your new home's availability, self storage can be a lifesaver. You can securely store your items, giving you peace of mind and allowing you to focus on other moving aspects.
Renovations and Redecorations
If your new Birmingham home needs a bit of a facelift, using a self storage unit can protect your furniture and belongings from potential damage during the renovation process.


Seasonal Storage
Given the UK's diverse seasons, you may not need certain items year-round. Self storage provides a convenient solution for storing seasonal items like winter clothes, garden furniture, or holiday decorations, freeing up space in your home.
Explorage.com is designed to simplify your self storage experience in Birmingham. Our platform enables you to search, compare, and book self storage units from a variety of providers. With the ability to sort units by size, location, and price, you're sure to find the perfect fit for your needs.
Moving to Birmingham is an exciting step, and with Explorage.com, it doesn't have to be a daunting task. Utilising self storage allows you to manage your move at your own pace, secure in the knowledge that your belongings are safe and sound. Whether you're in the midst of moving, planning renovations, or simply needing extra space, self storage offers a flexible and convenient solution. So, don't wait - start your journey in Birmingham with Explorage.com today!
Explorage For Self Storage
Storage Size Information
Storage comes in a variety of shapes and sizes and a range of different types. Below you will find an image showing each size; including what types of items you can fit inside.
10 sq ft
Ideal for personal items such as student luggage.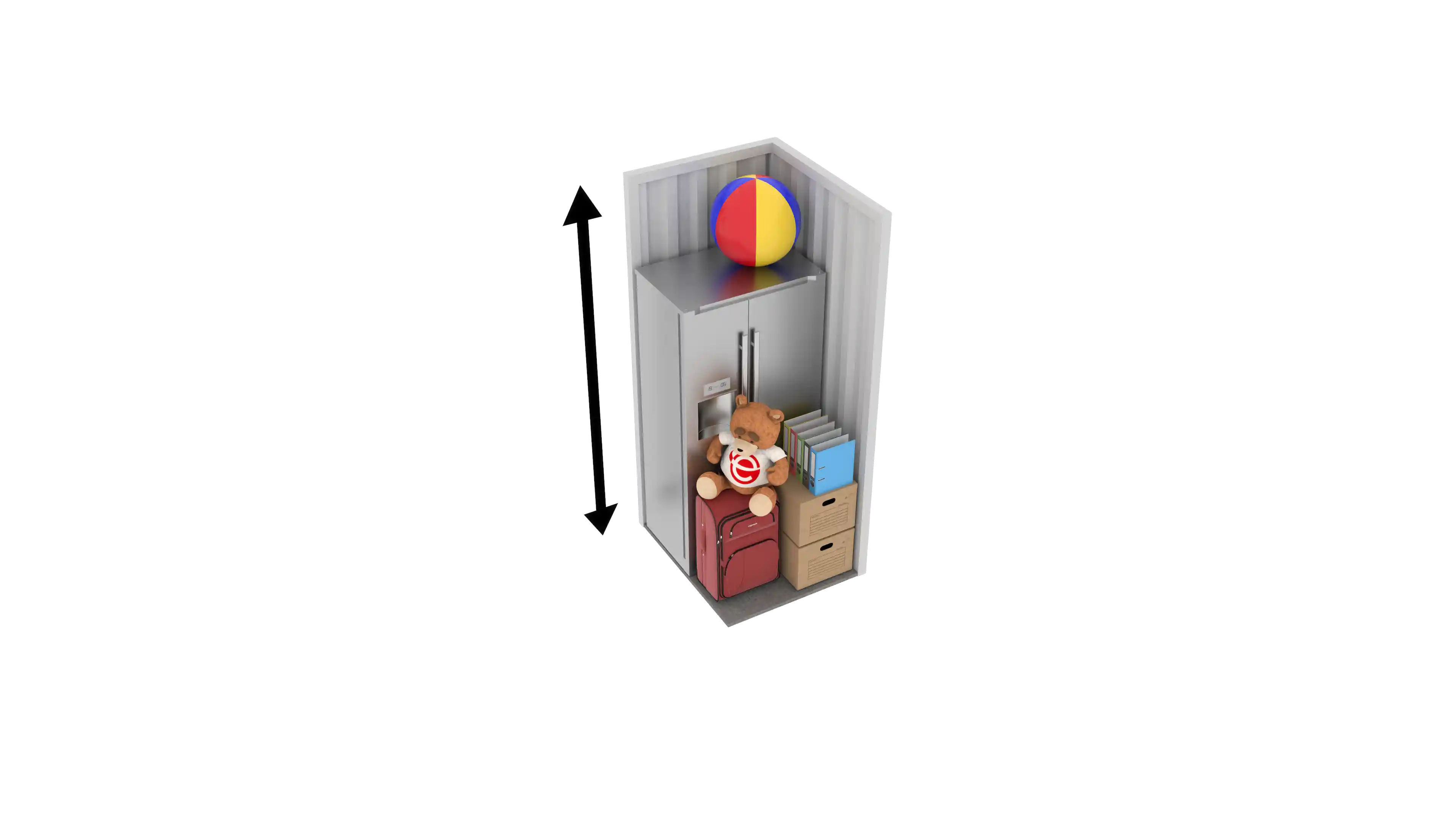 zoom_in
15 sq ft
About the size of a small shed; will take some appliances and personal items.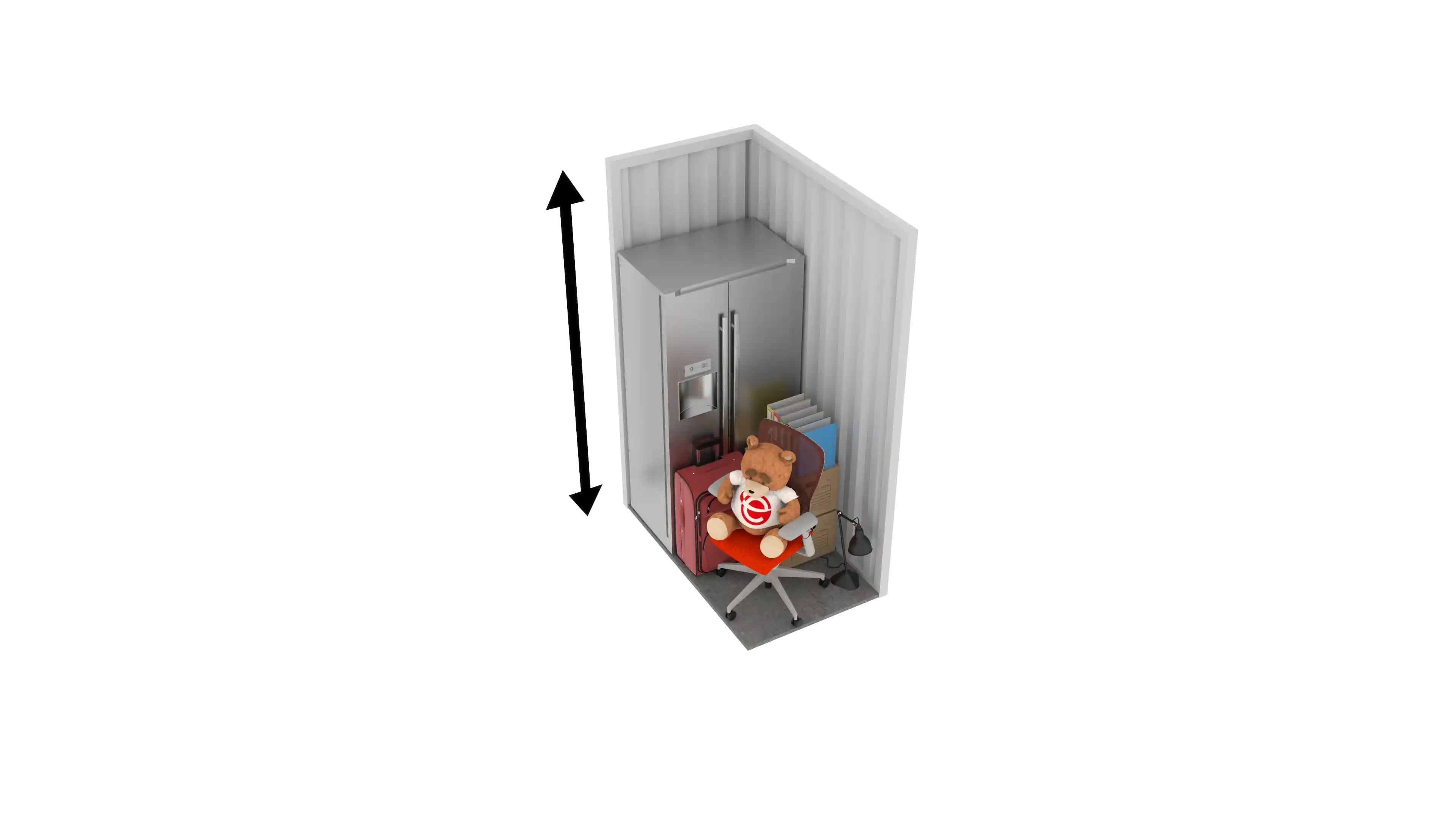 zoom_in
16 sq ft
Similar to a small shed, for personal items, boxes and appliances.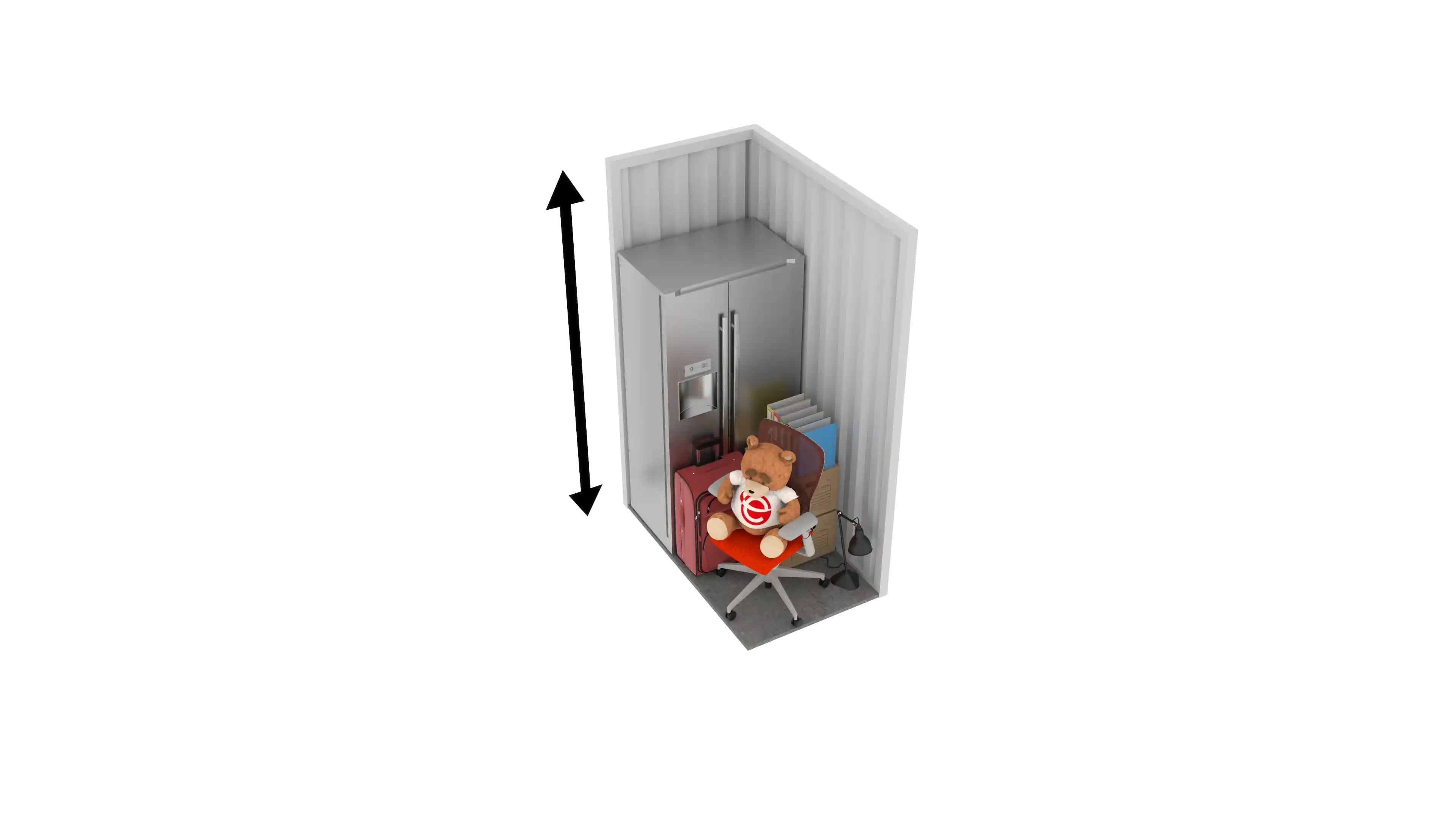 zoom_in
20 sq ft
About the size of two telephone boxes. Good for sports equipment.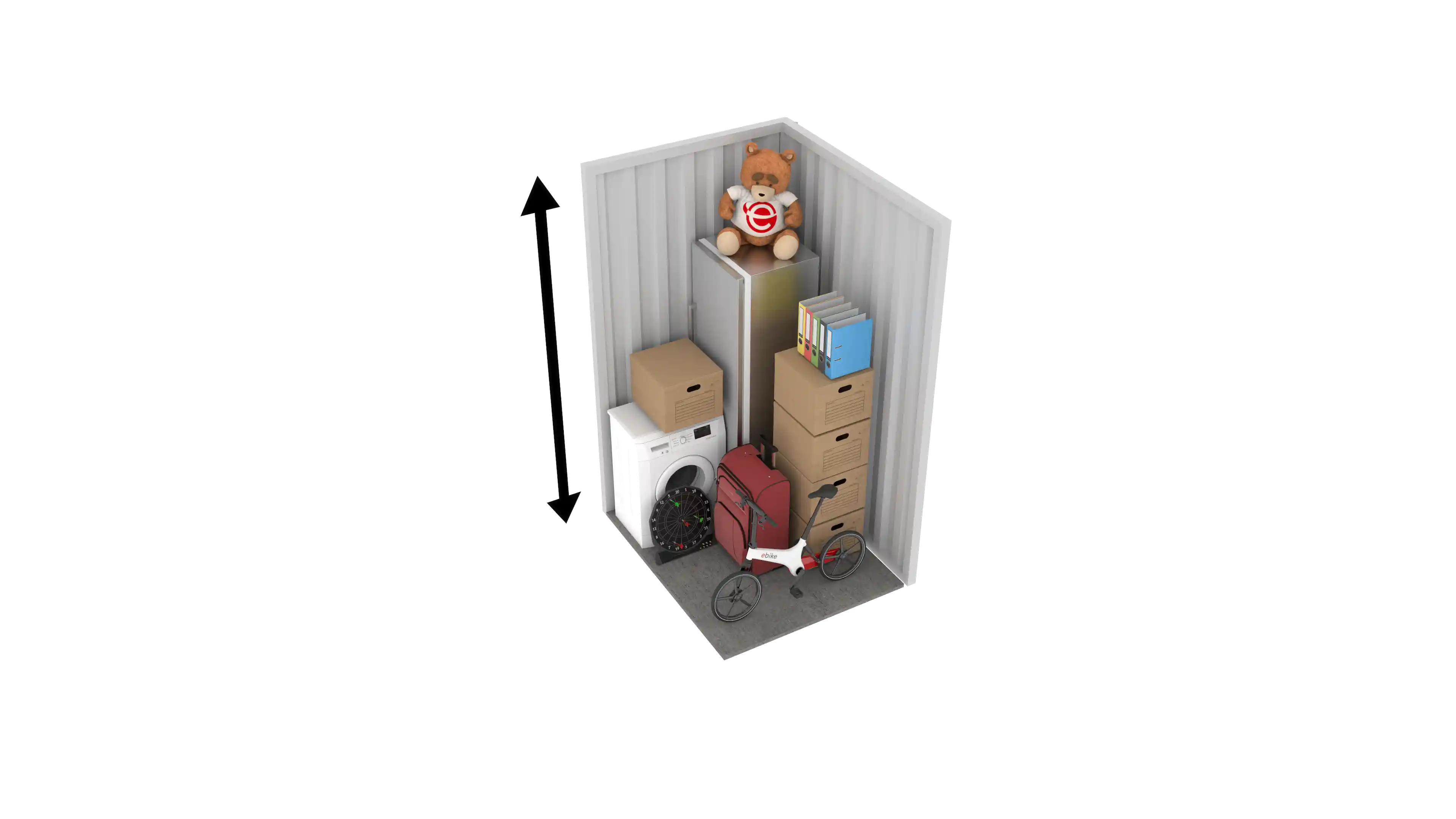 zoom_in
25 sq ft
Useful for decluttering personal items, appliances, and boxes.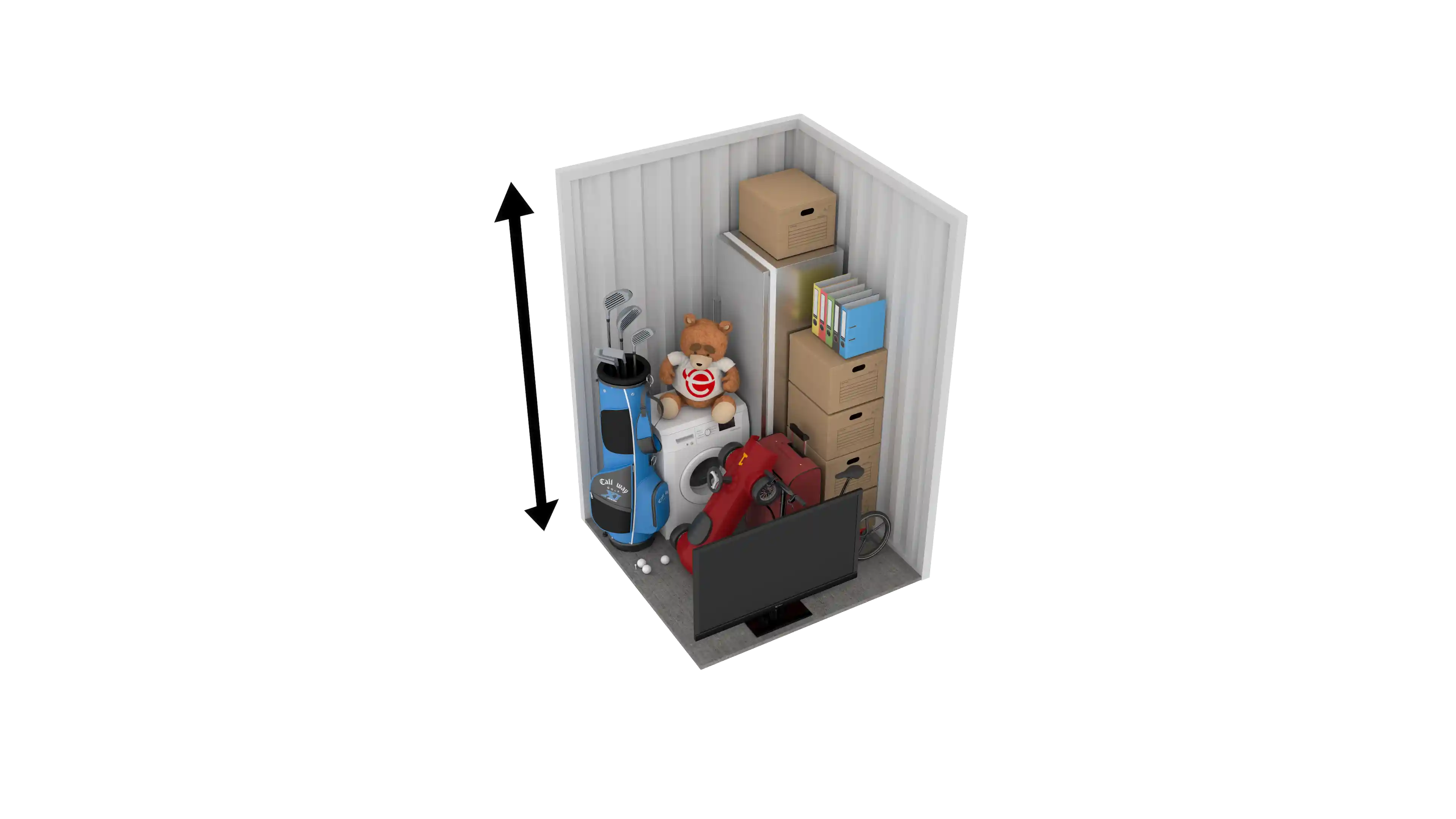 zoom_in
30 sq ft
Ideal for the contents of a small bedroom.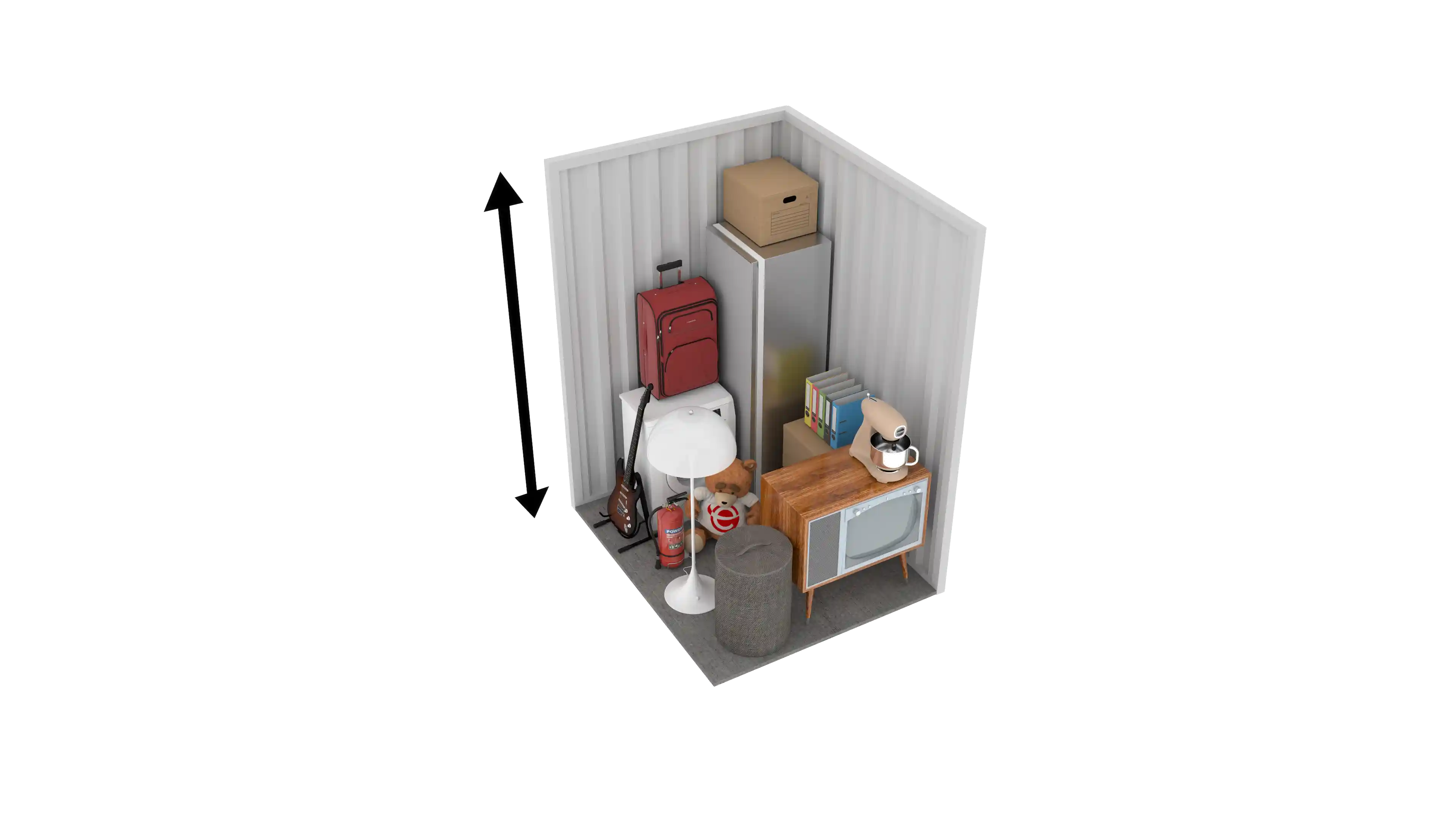 zoom_in
35 sq ft
Average garden shed size.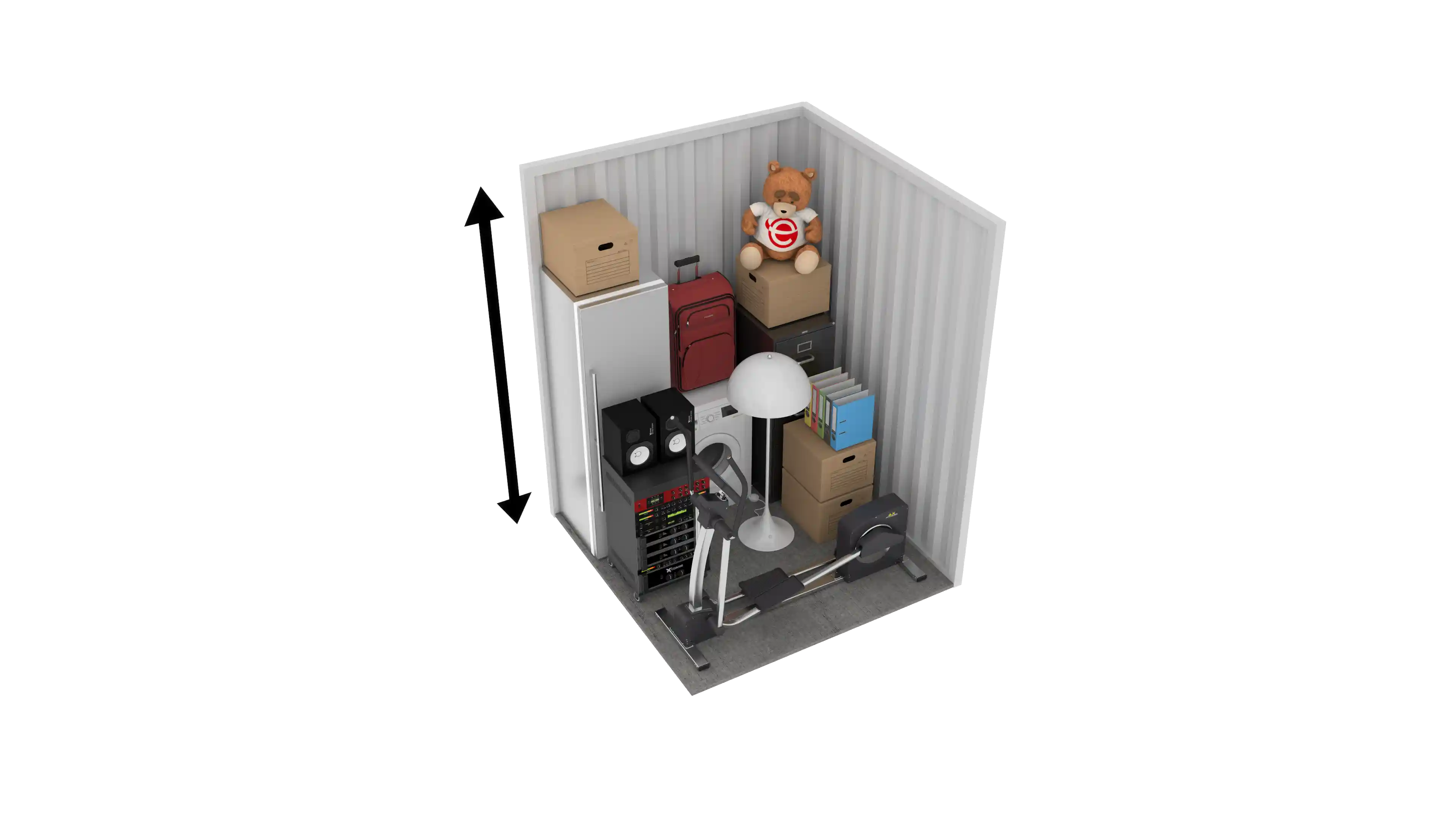 zoom_in
38 sq ft
Great for the contents of a small studio apartment.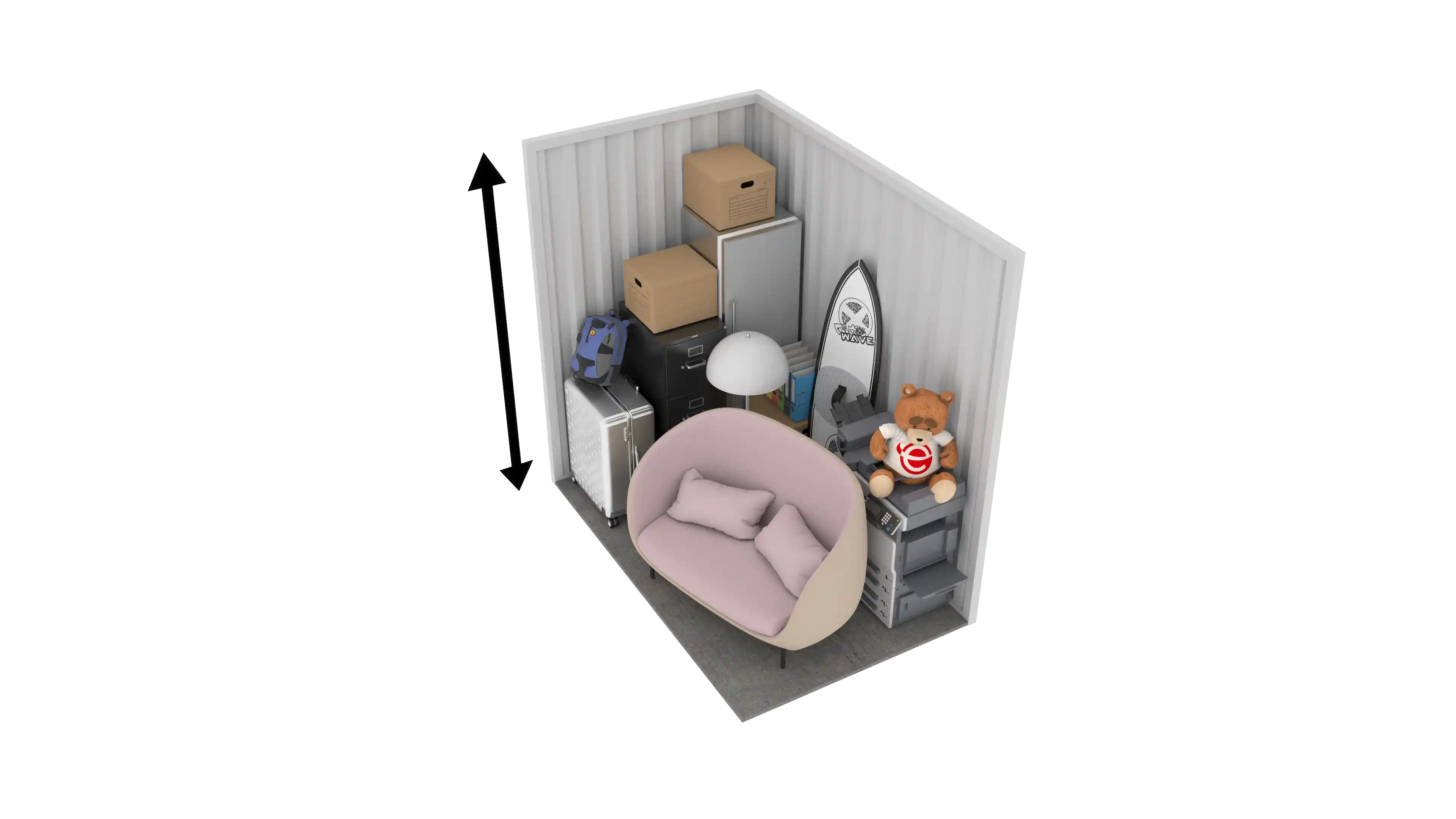 zoom_in
40 sq ft
Should hold the contents of your average transit van.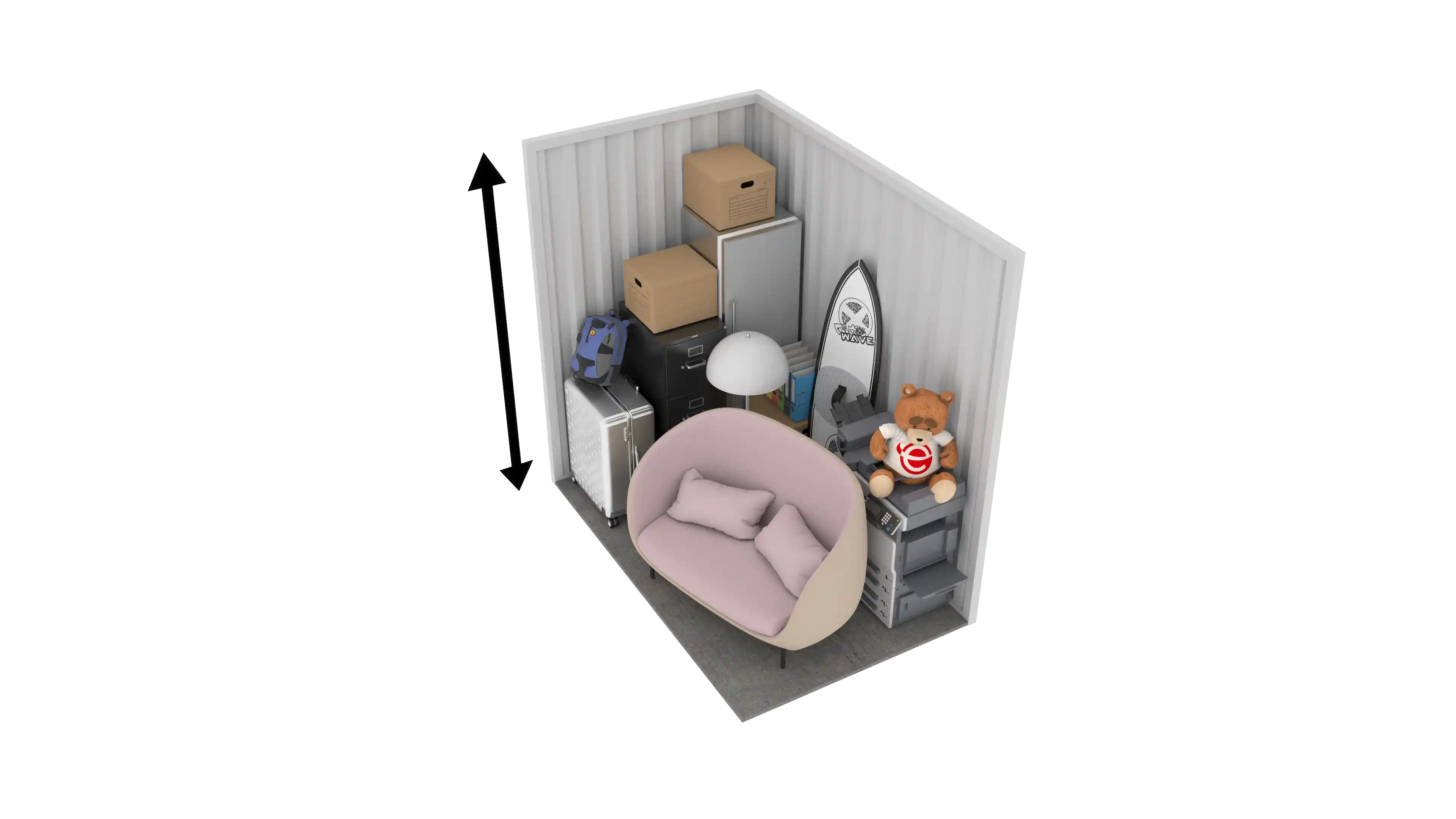 zoom_in
50 sq ft
Popular with students, useful for a 1-bed flat.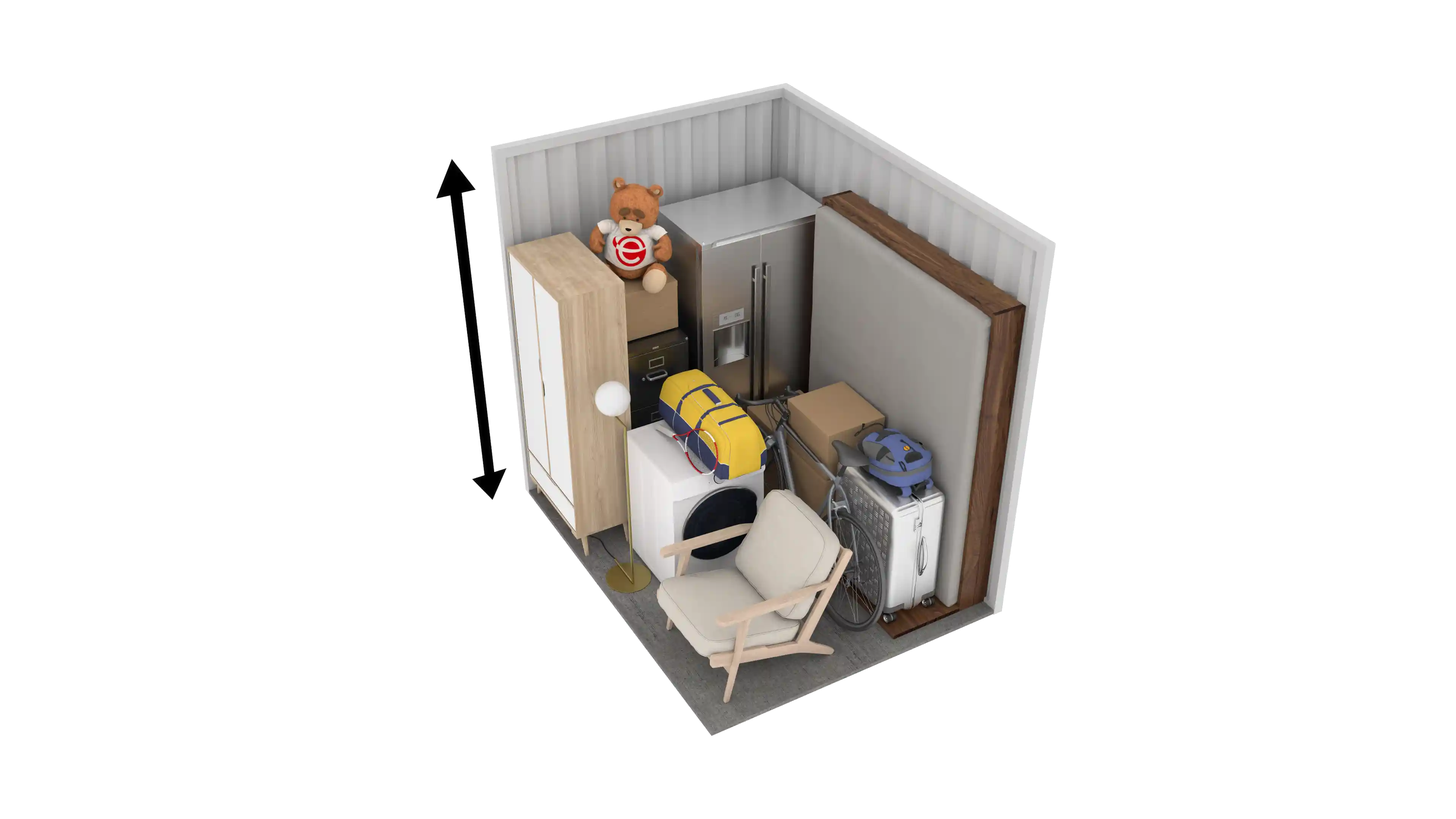 zoom_in
60 sq ft
Ideal for the contents of a 1-2 bed flat.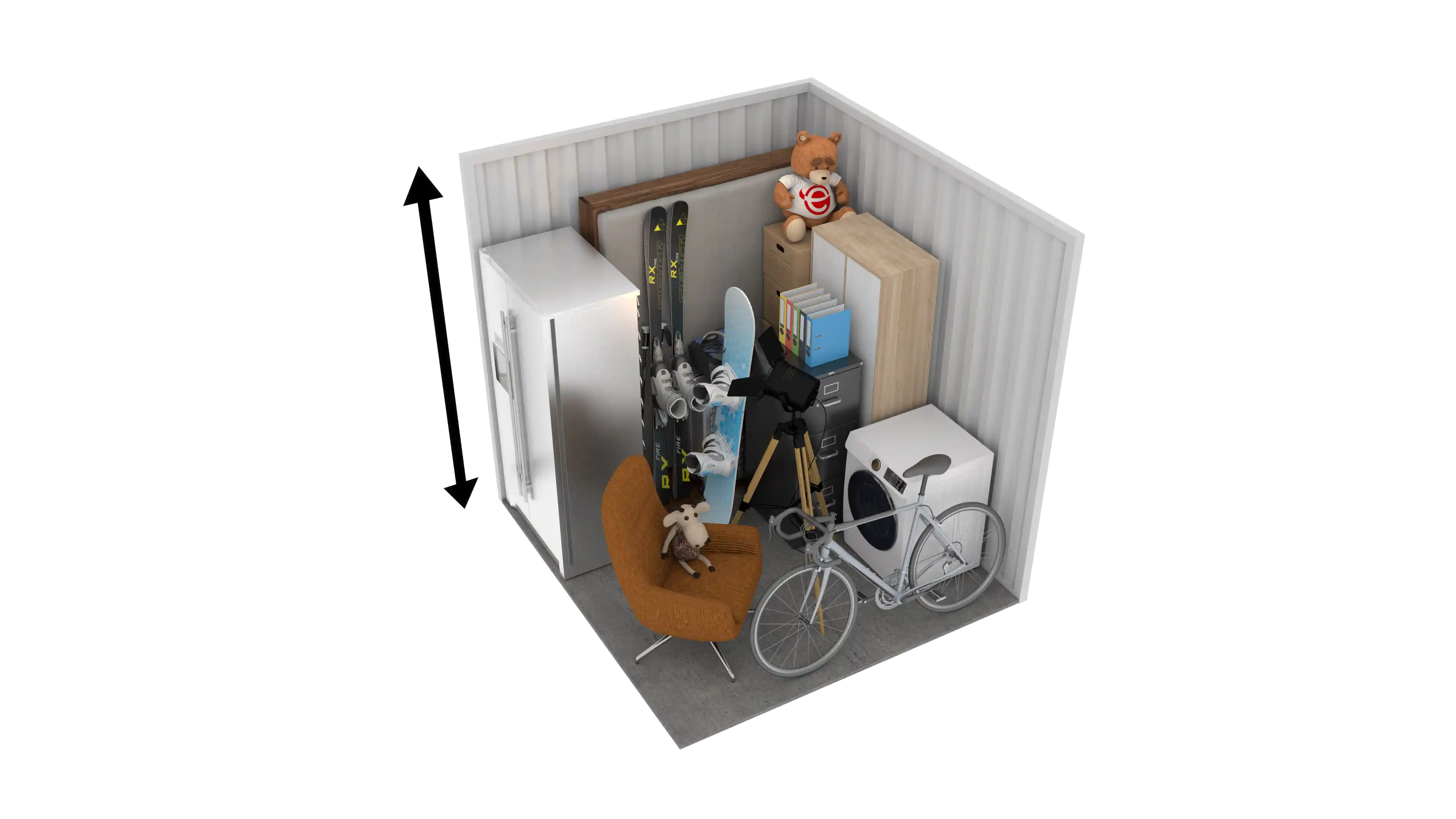 zoom_in
65 sq ft
Contents of a 2-bed flat should easily fit in here.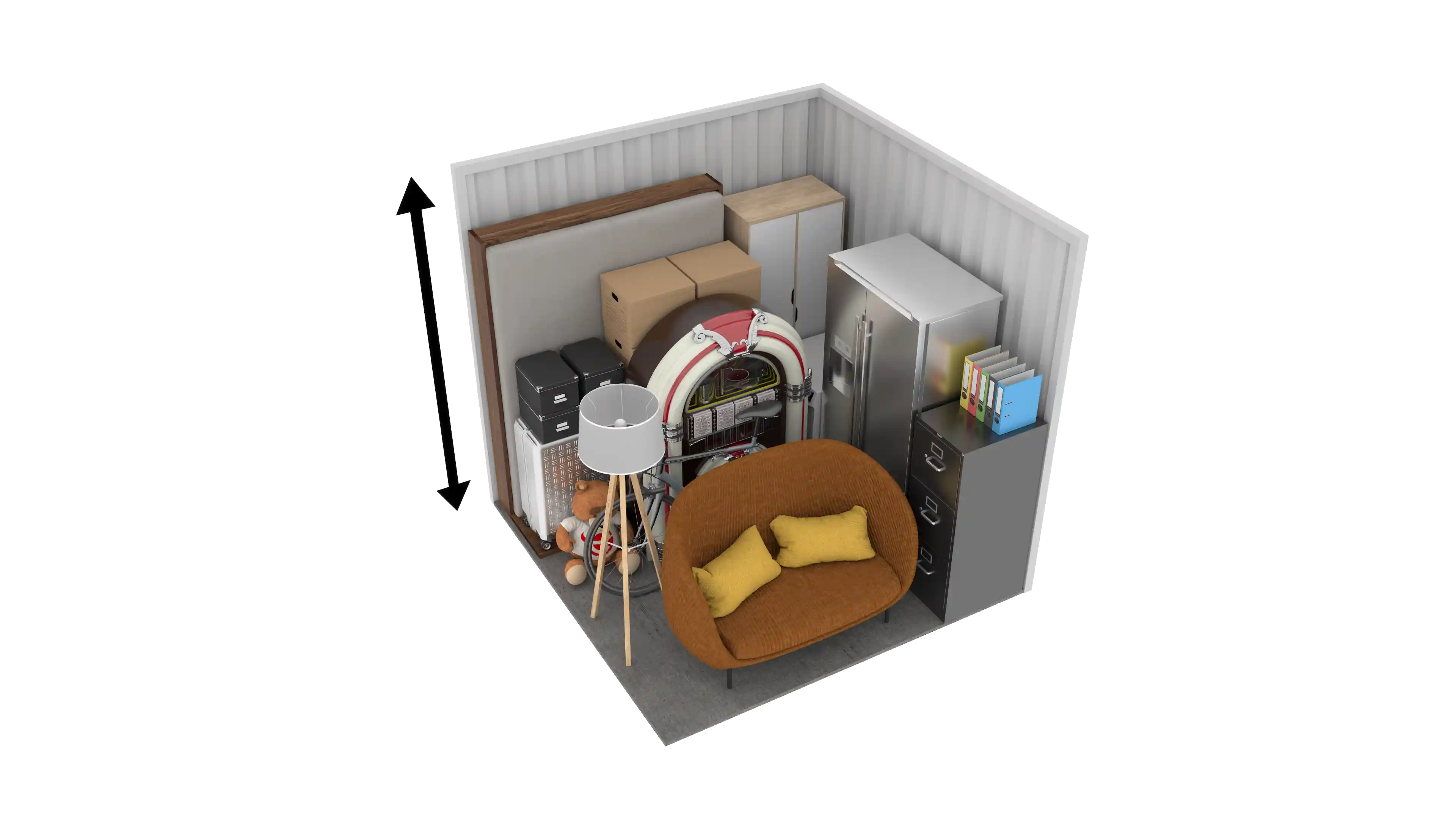 zoom_in
70 sq ft
Great for 2-bed house and apartment dwellers.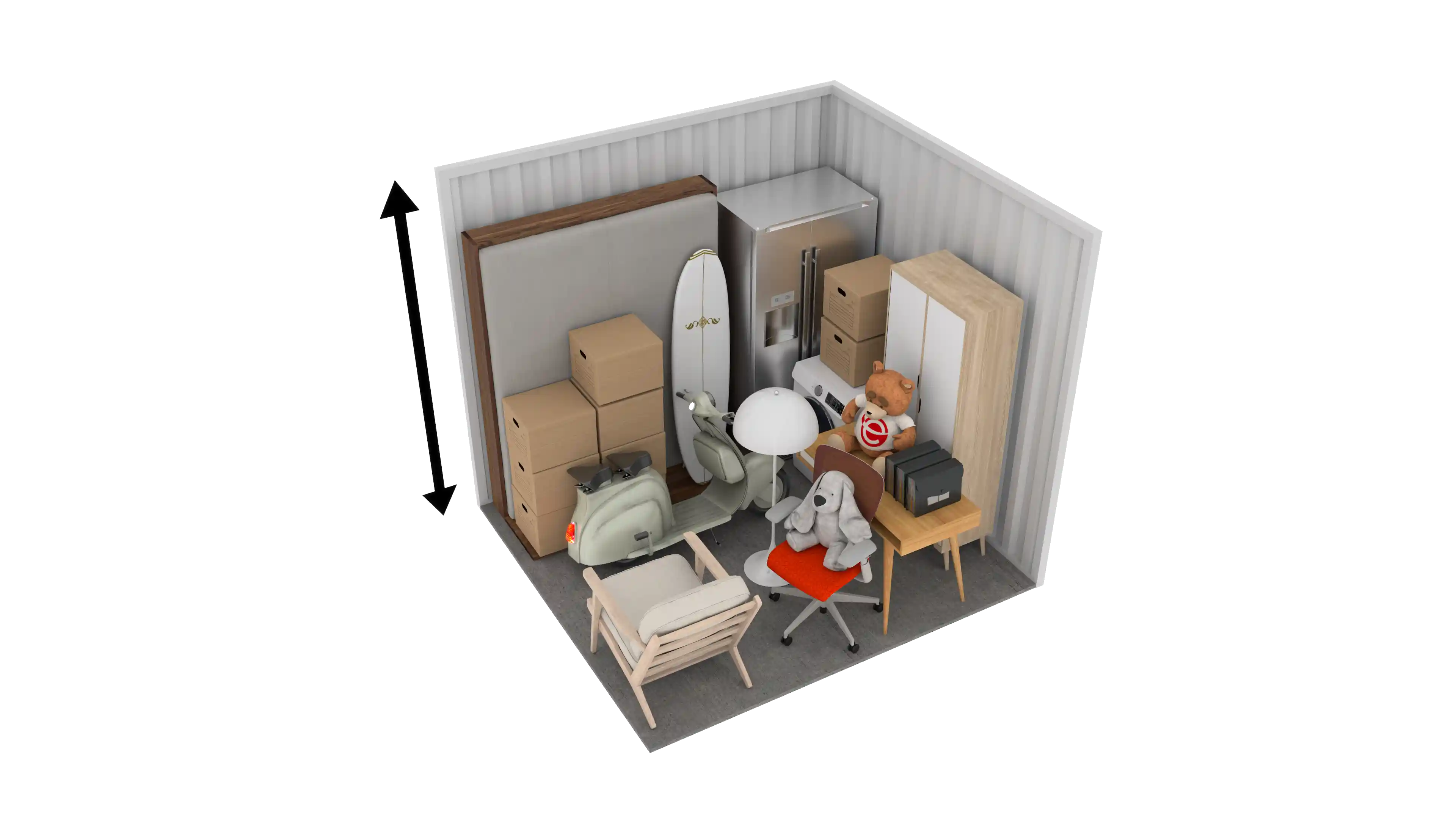 zoom_in
75 sq ft
Ideal for the contents of a 2-bed house.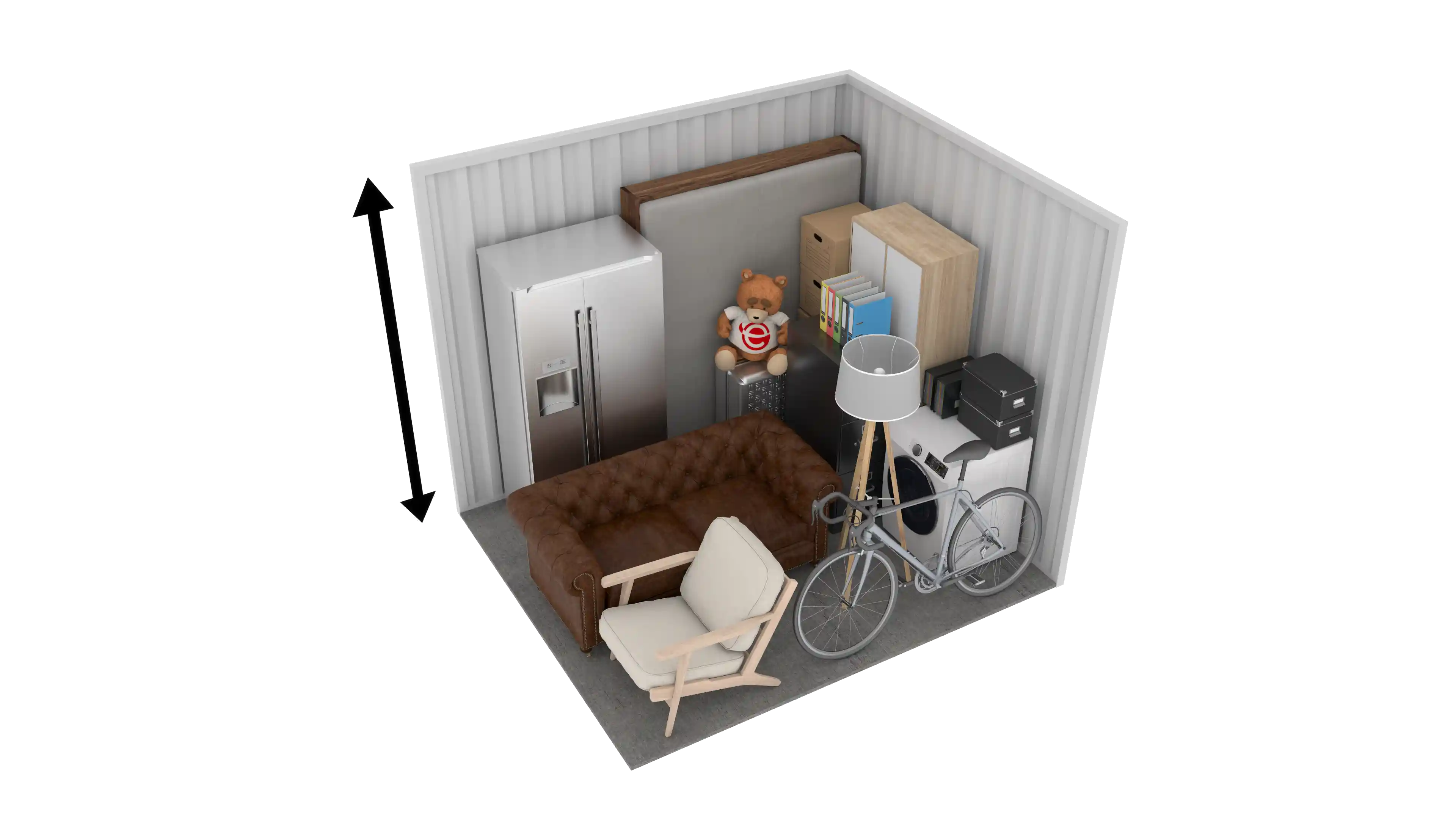 zoom_in
80 sq ft
Half the size of your average shipping container.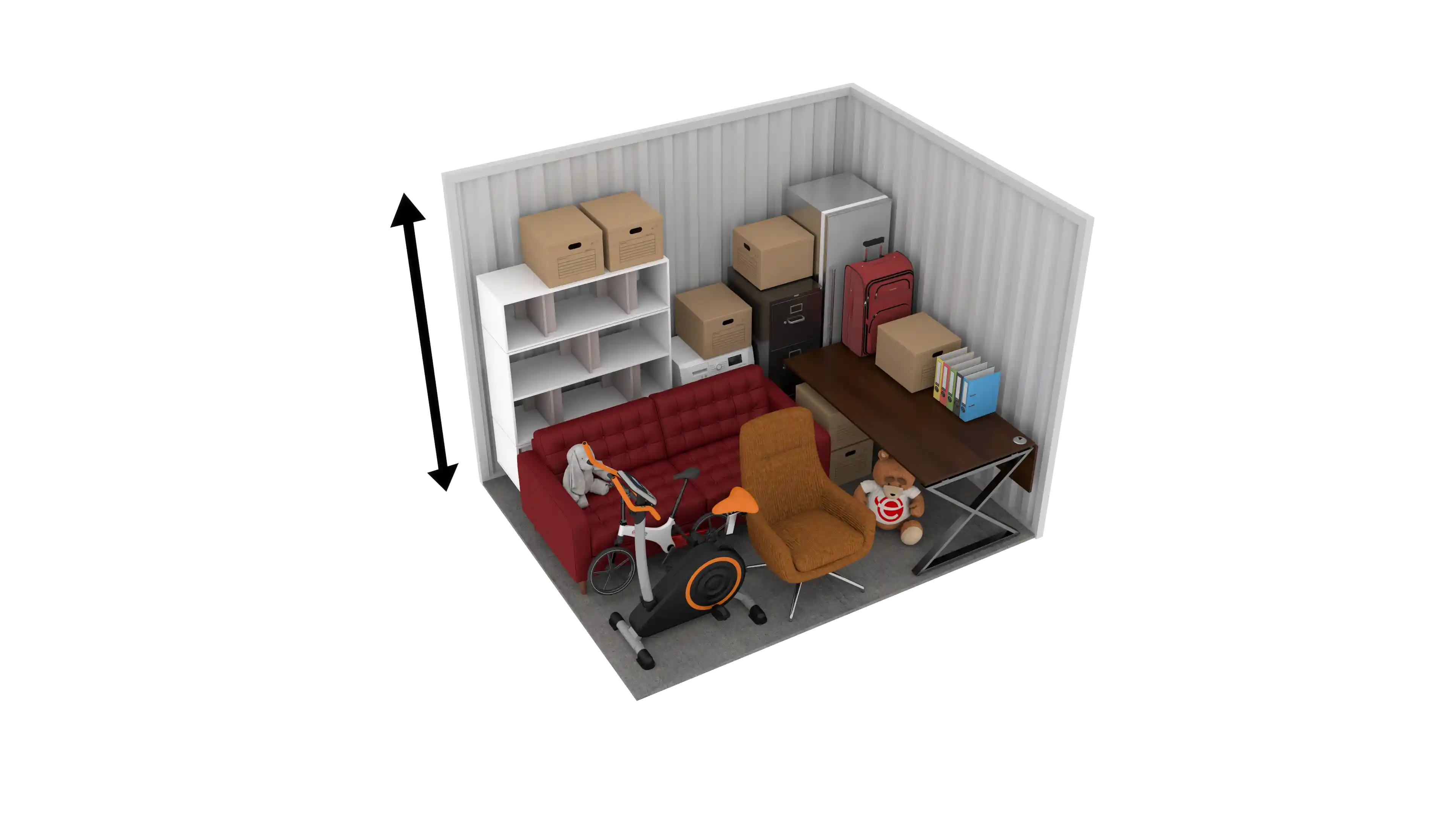 zoom_in
90 sq ft
Good choice for a small 2-bed house move.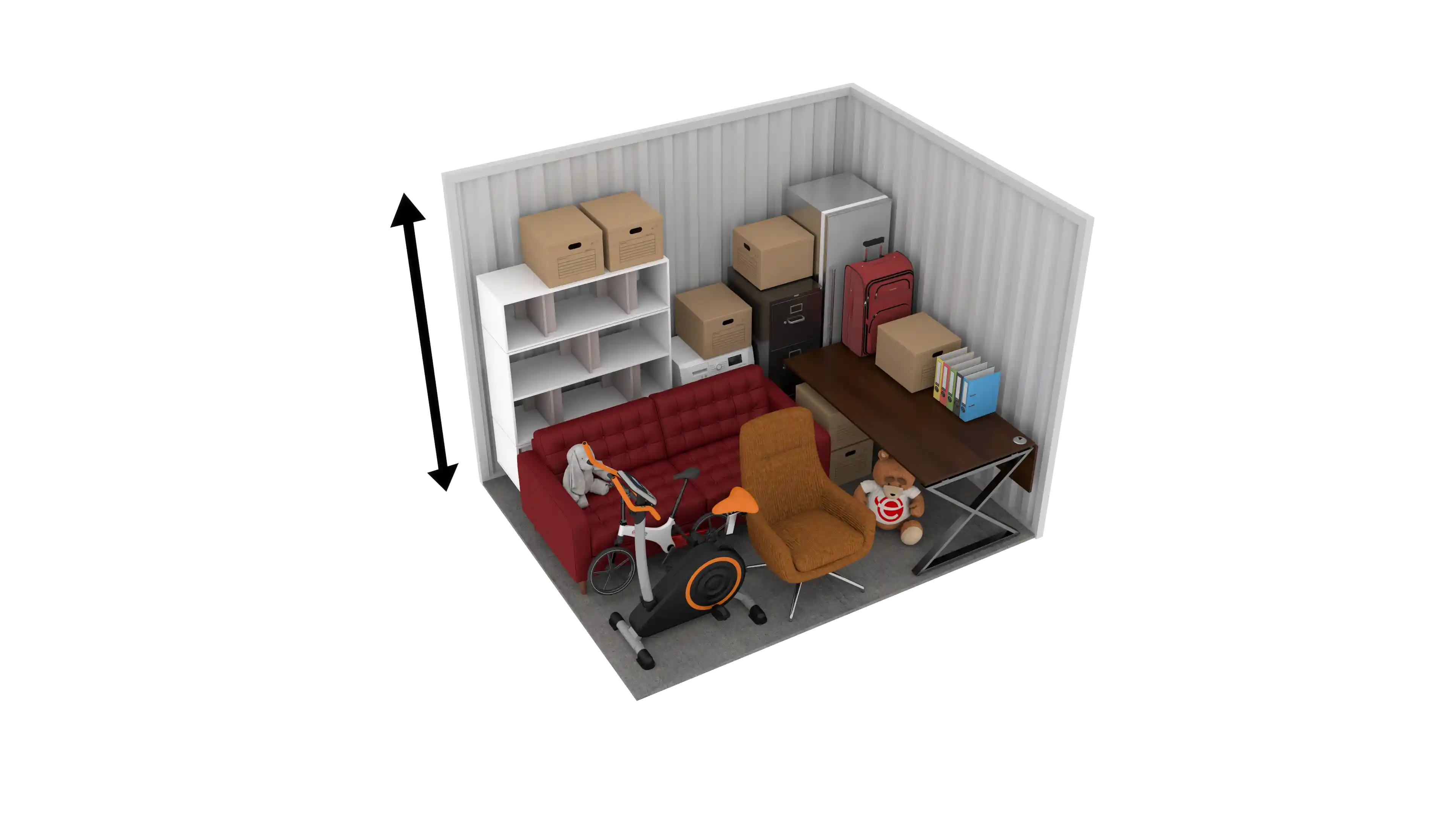 zoom_in
100 sq ft
Approximately the size of a single garage.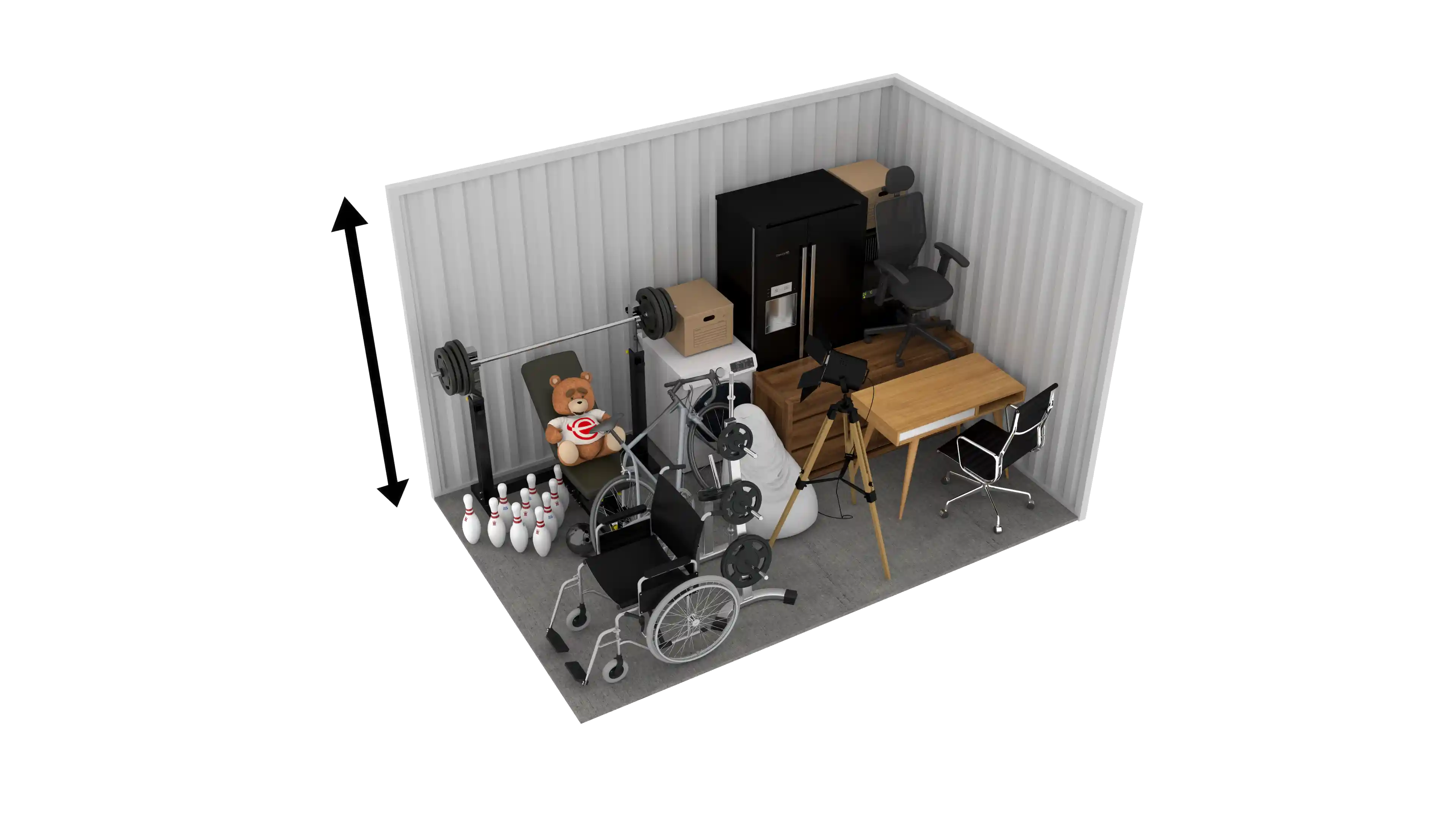 zoom_in
105 sq ft
Great for a small house move.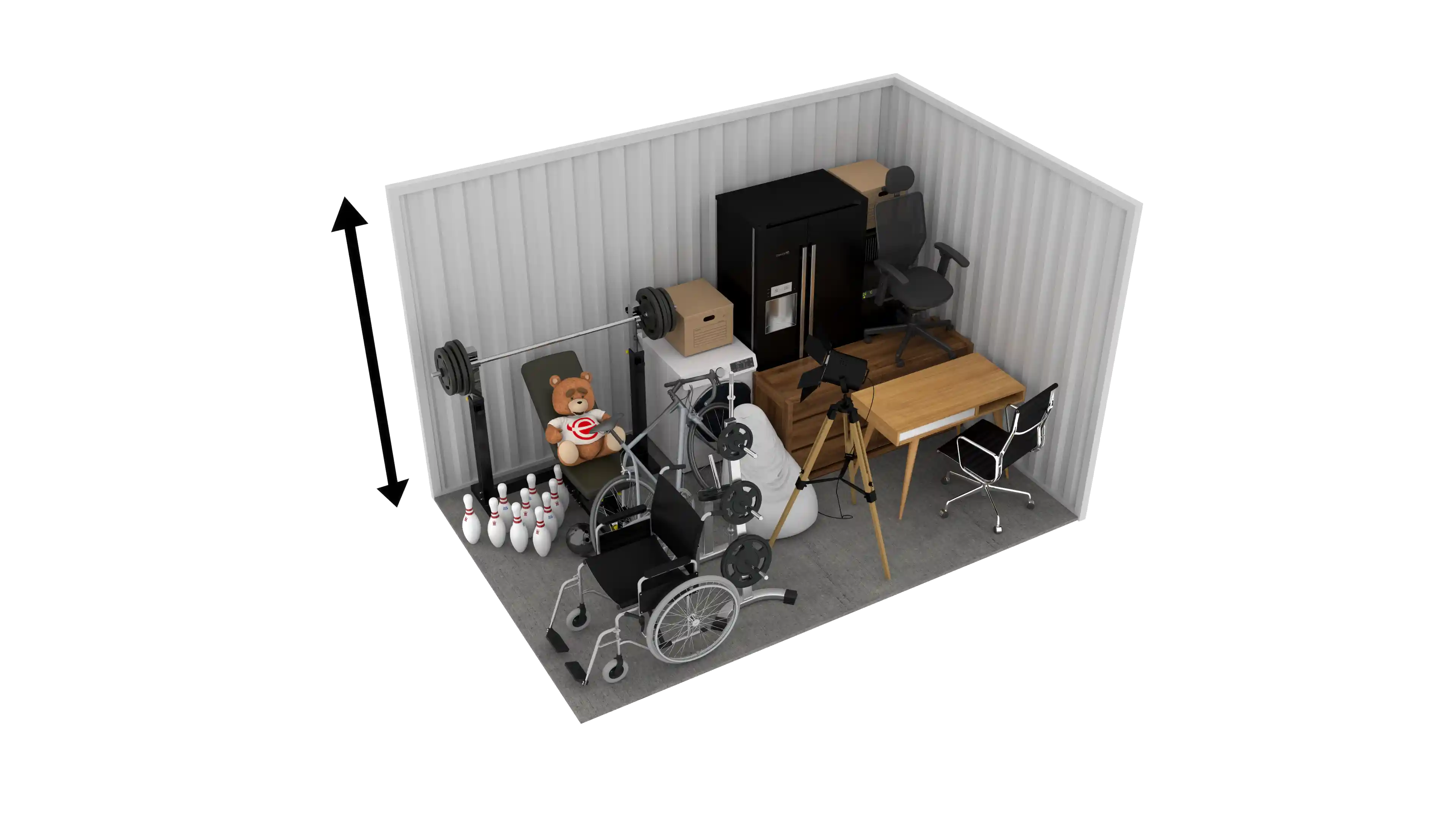 zoom_in
120 sq ft
Good choice for a small 3-bed house.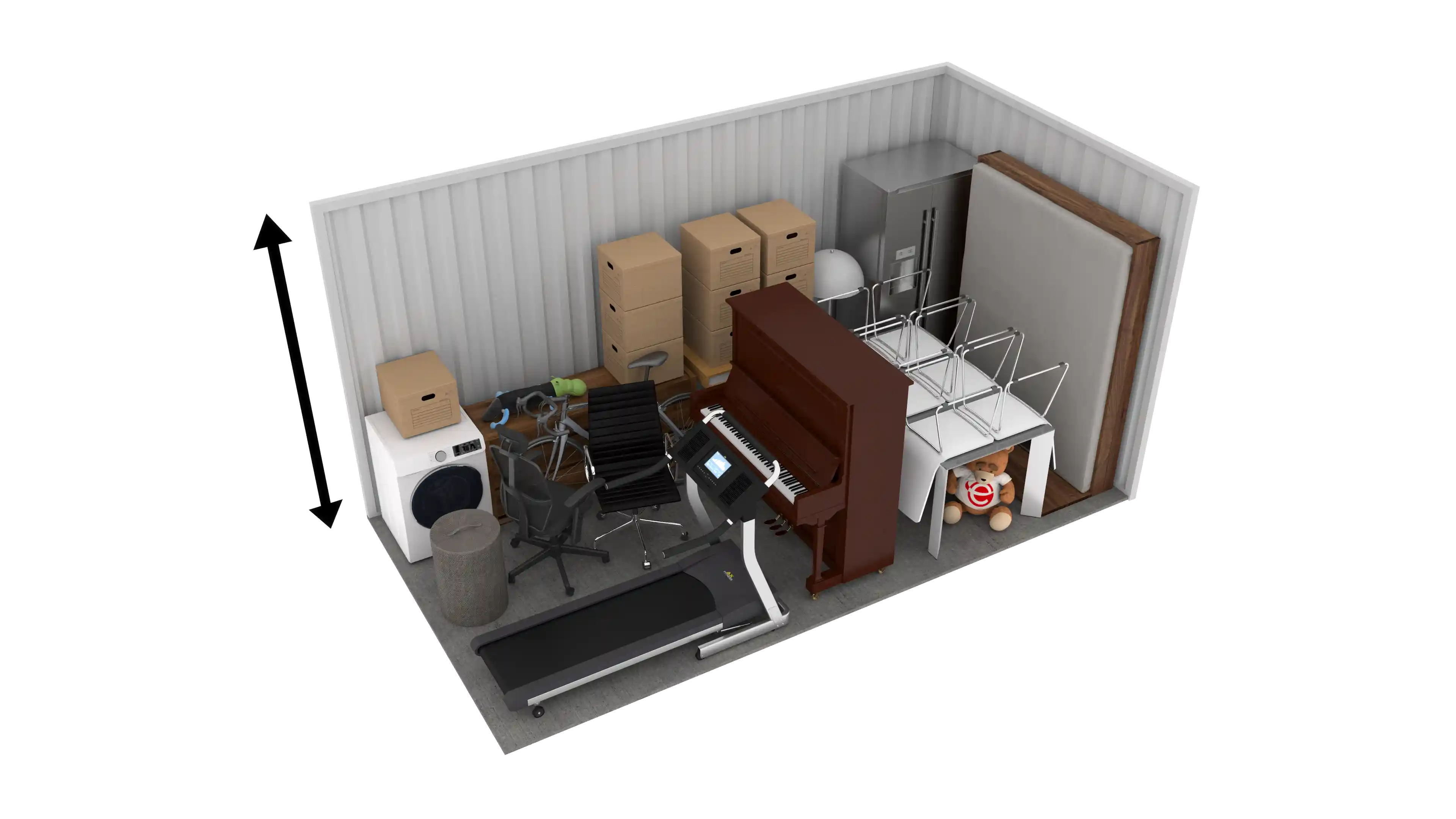 zoom_in
125 sq ft
Ideal for a 3-bed house.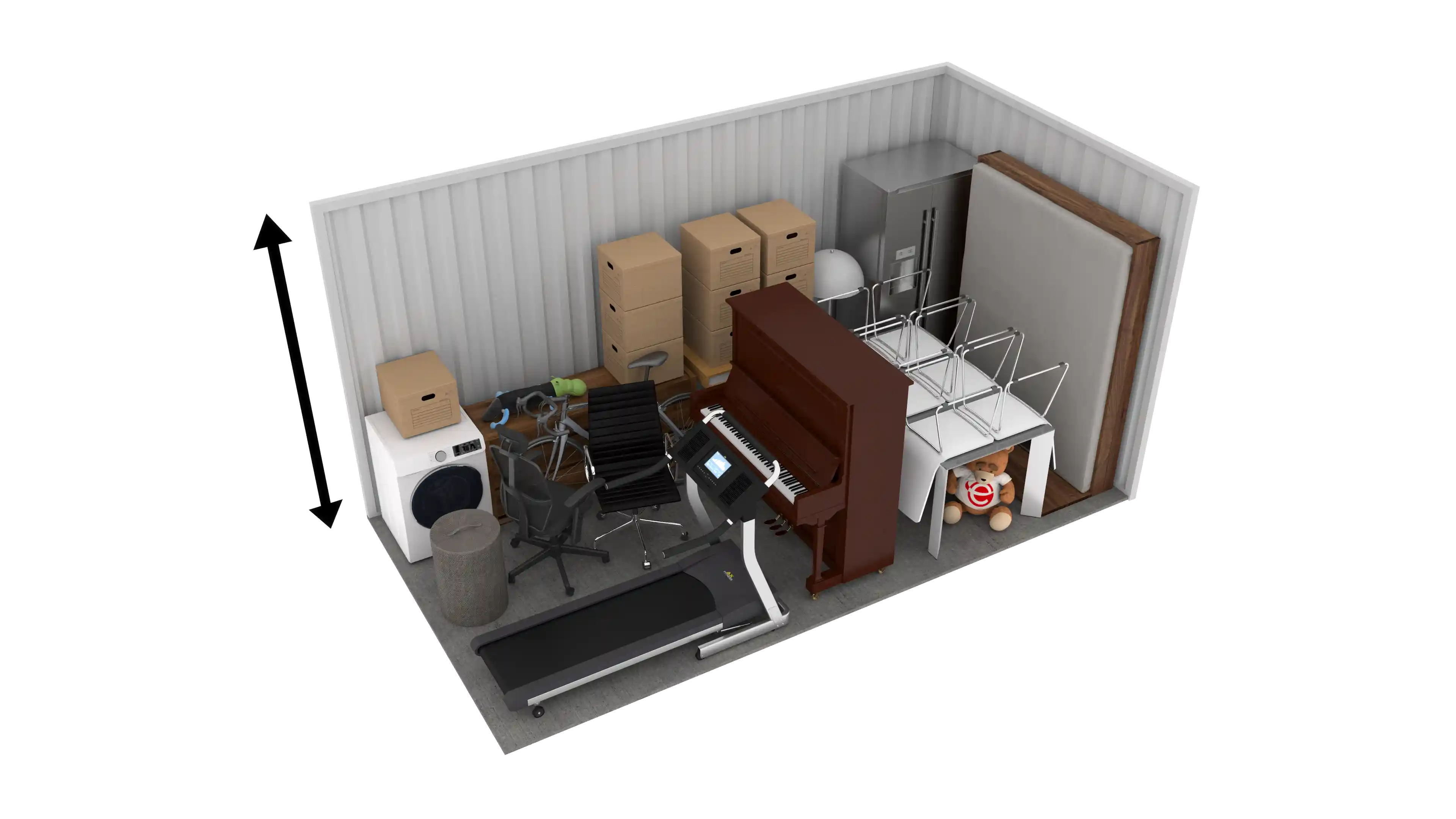 zoom_in
130 sq ft
Approximate size of a large single garage.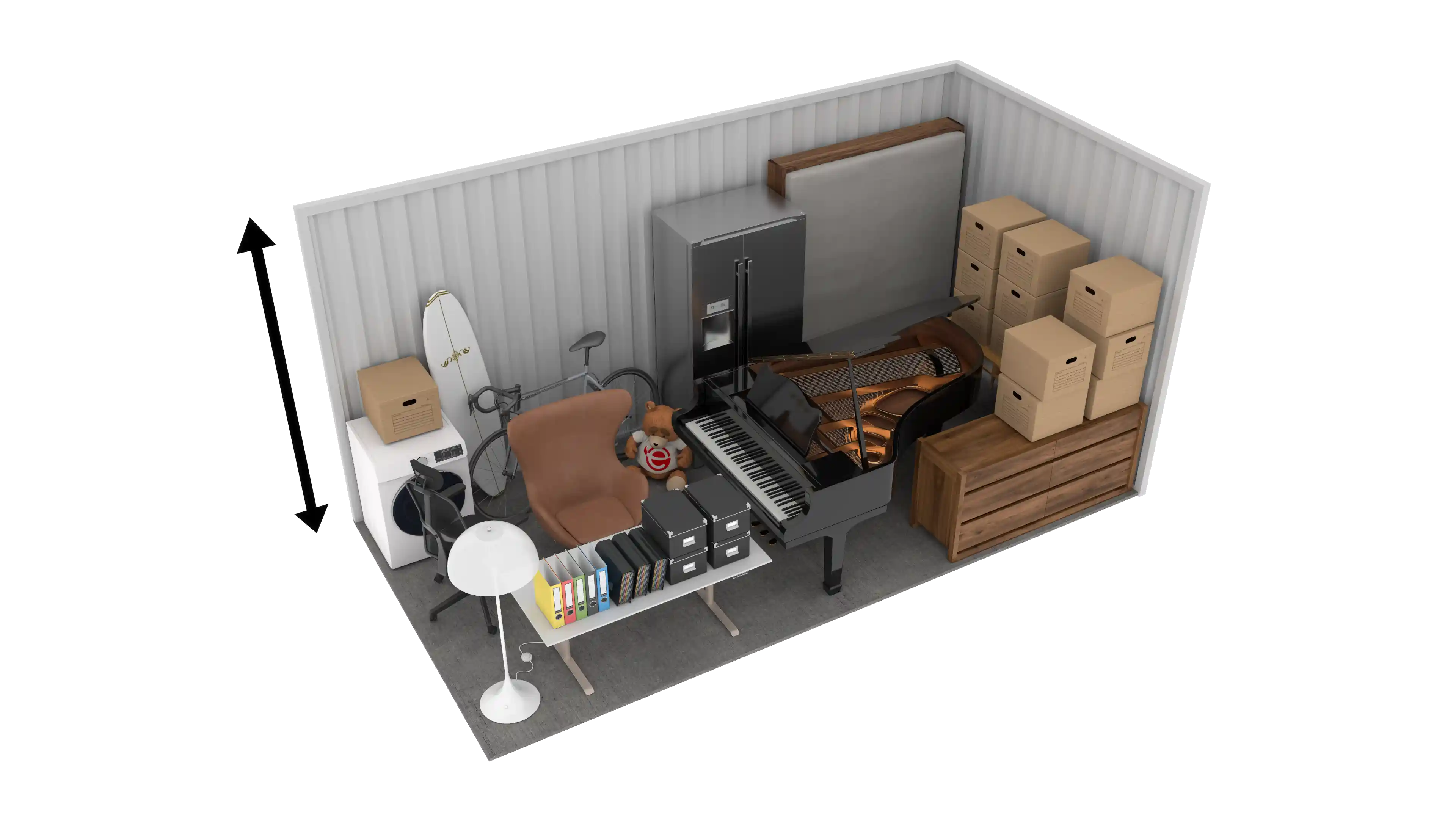 zoom_in
150 sq ft
Great for a 3-bed house move.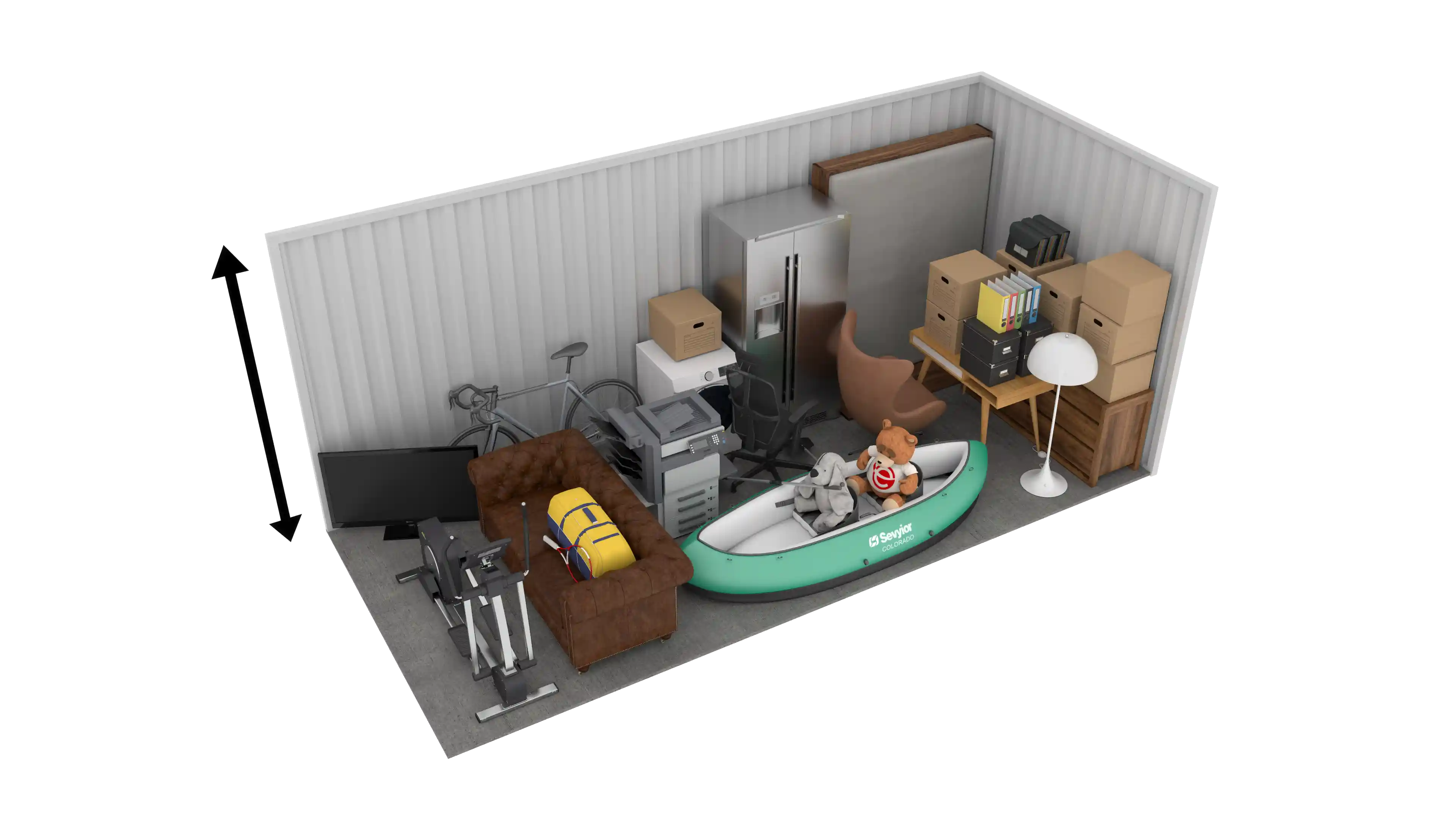 zoom_in
160 sq ft
Average shipping container size. Ideal size for a 3-4 bed house.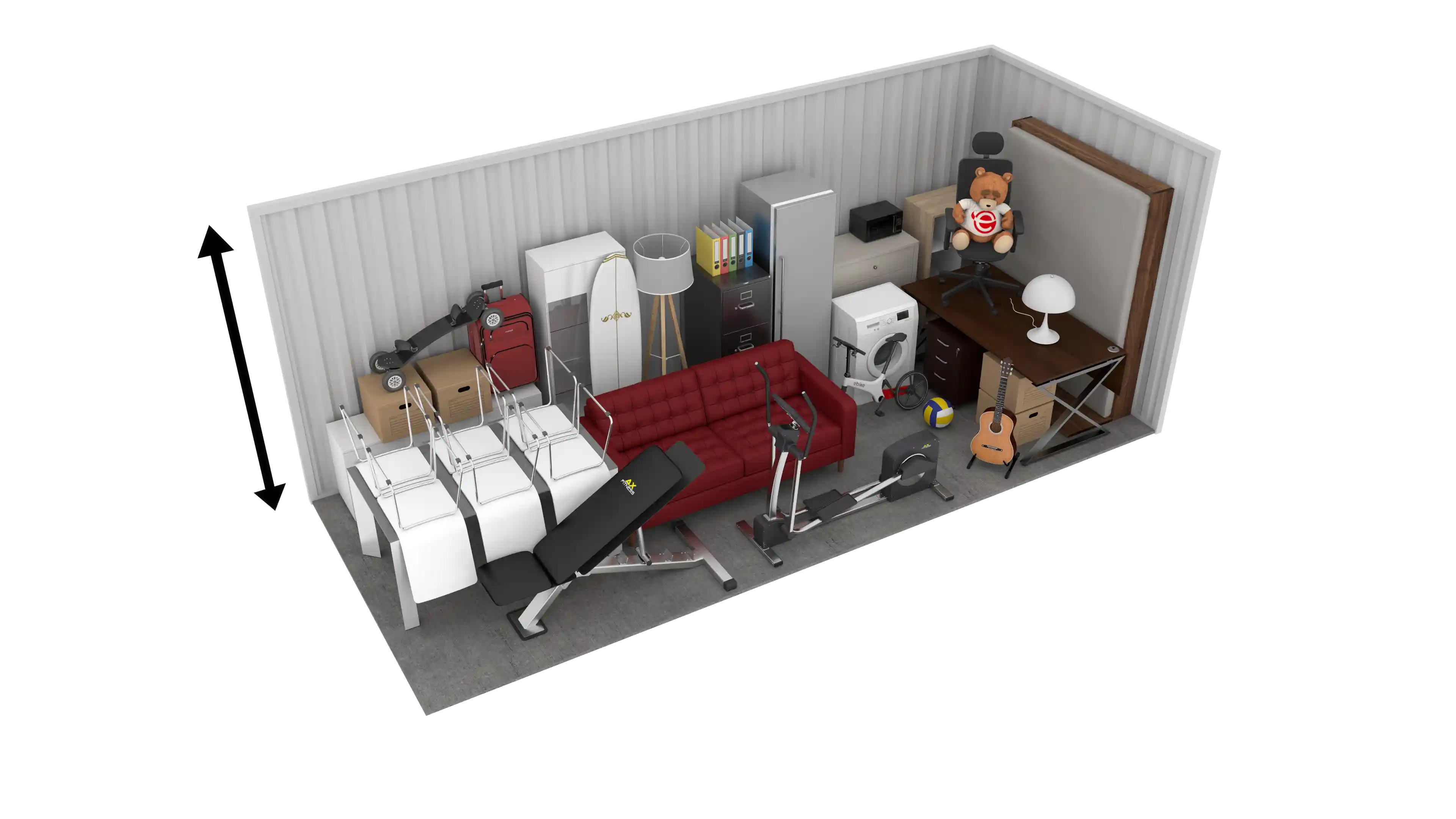 zoom_in
175 sq ft
Ideal size for the contents of a four bed house.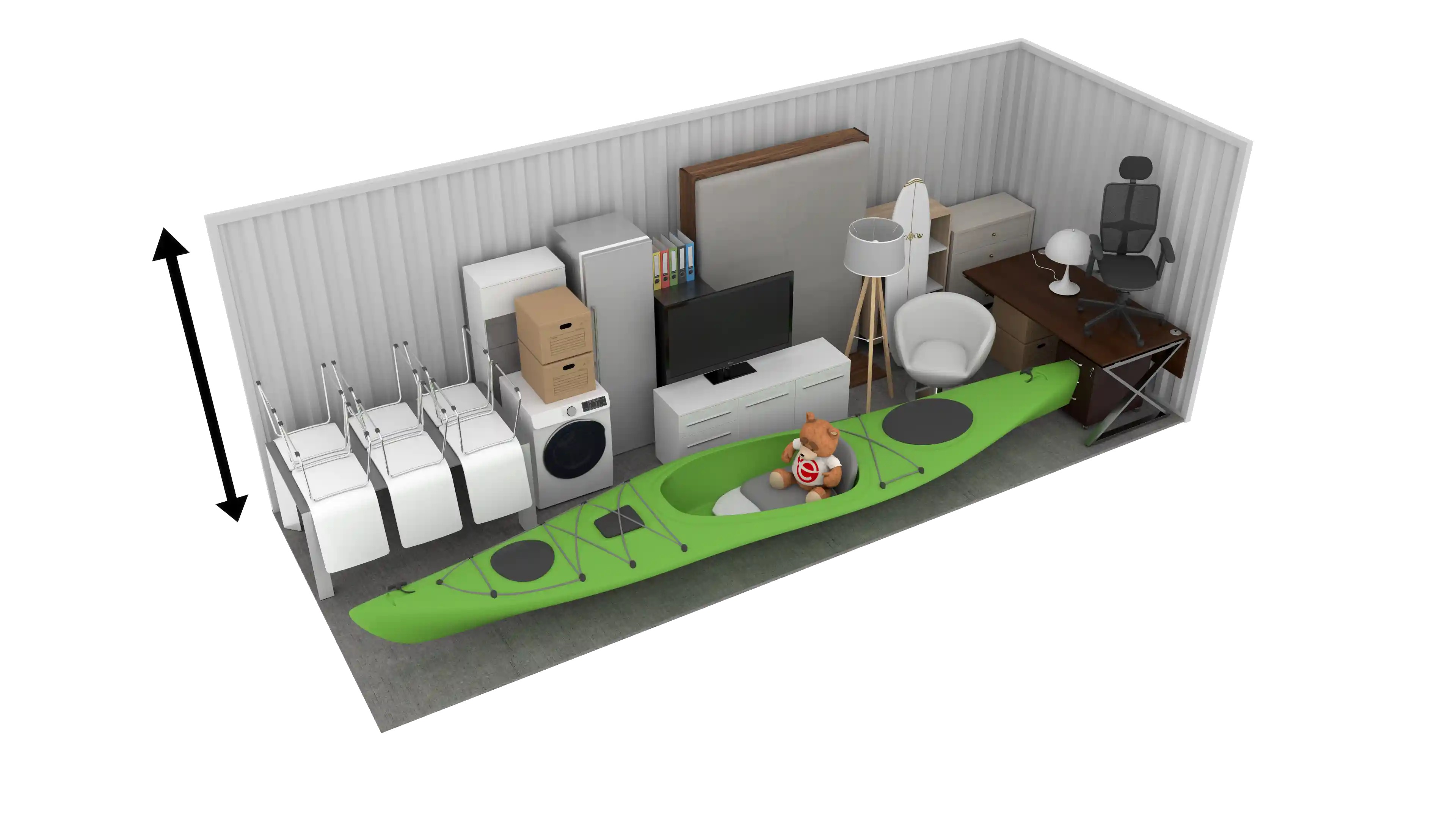 zoom_in
200 sq ft
A big unit suitable for a large 4 bed house.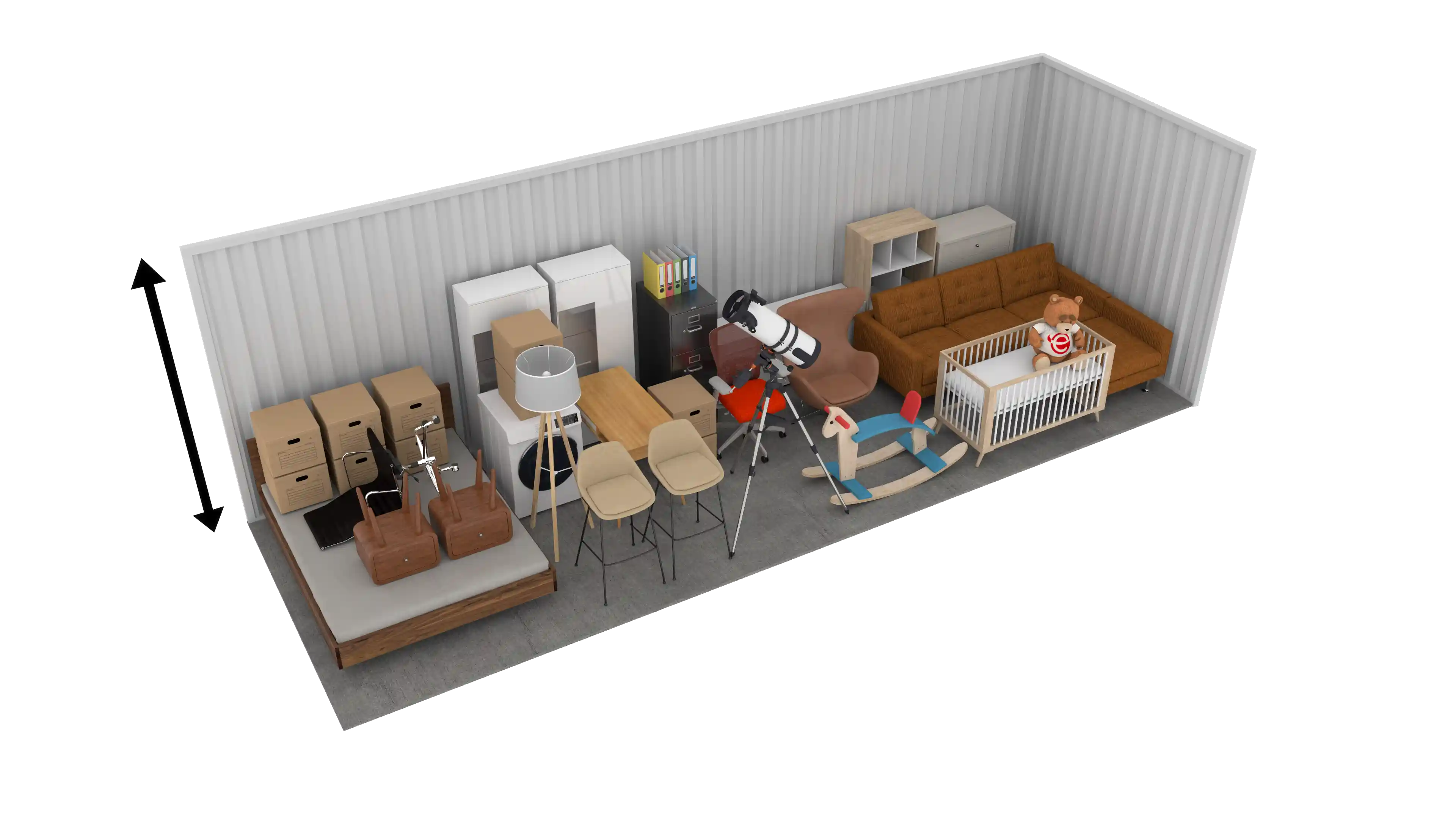 zoom_in
240 sq ft
Great for a 4/5 bed house or larger business use.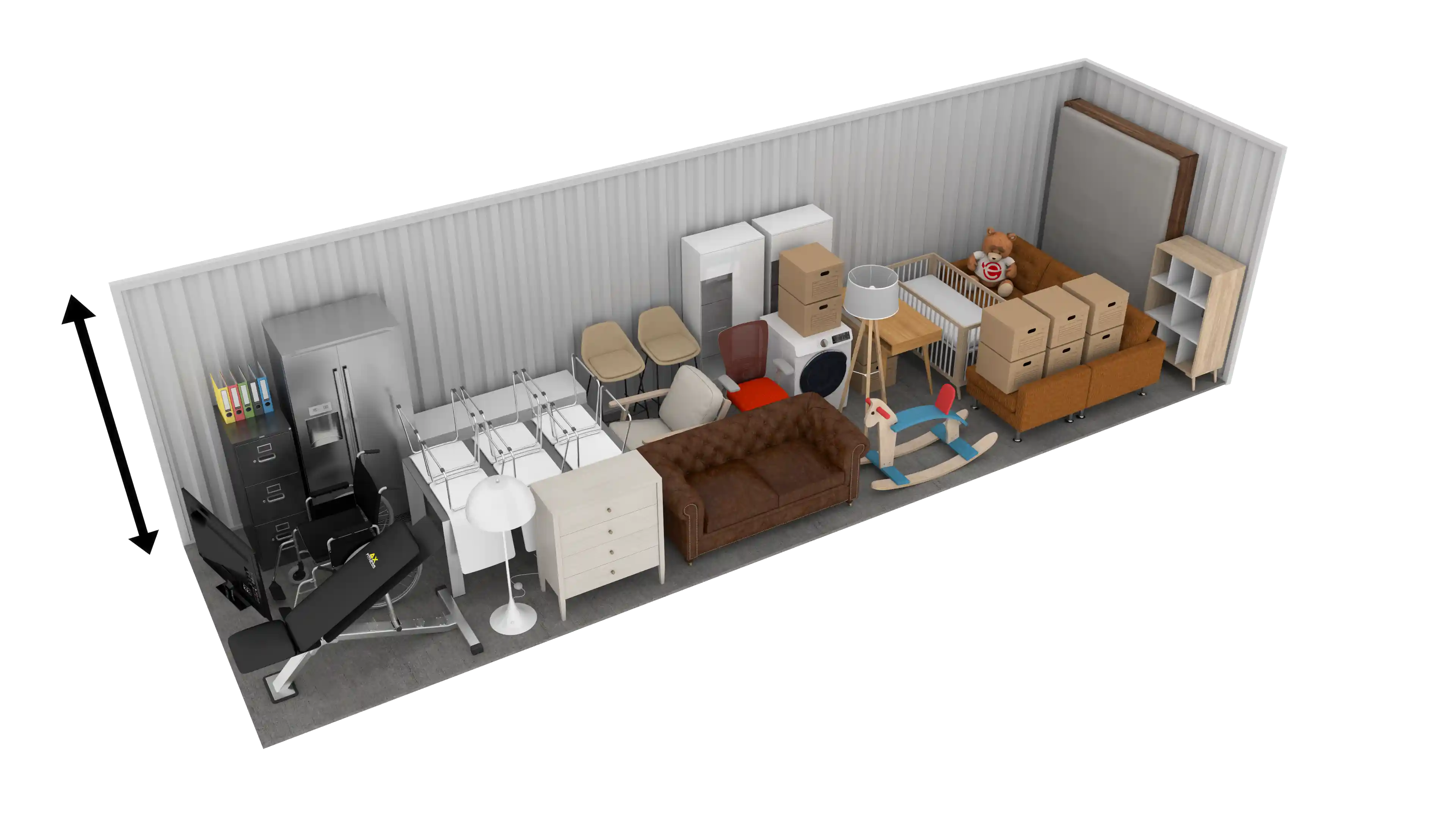 zoom_in
250 sq ft
Ideal for the contents of a 5 bed house; useful for business relocations.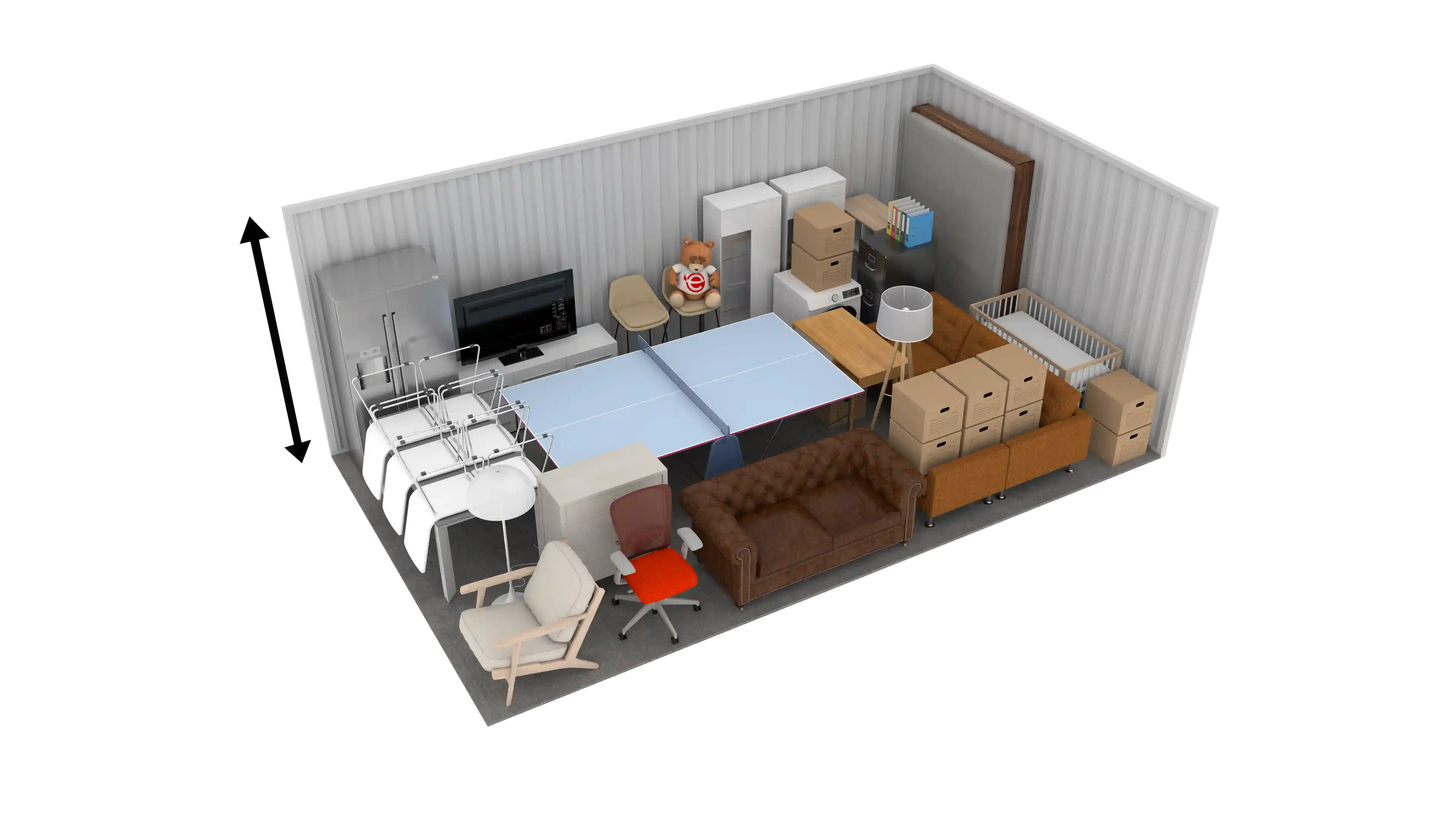 zoom_in
300 sq ft
A big space good for a 5 bed house or small business inventory.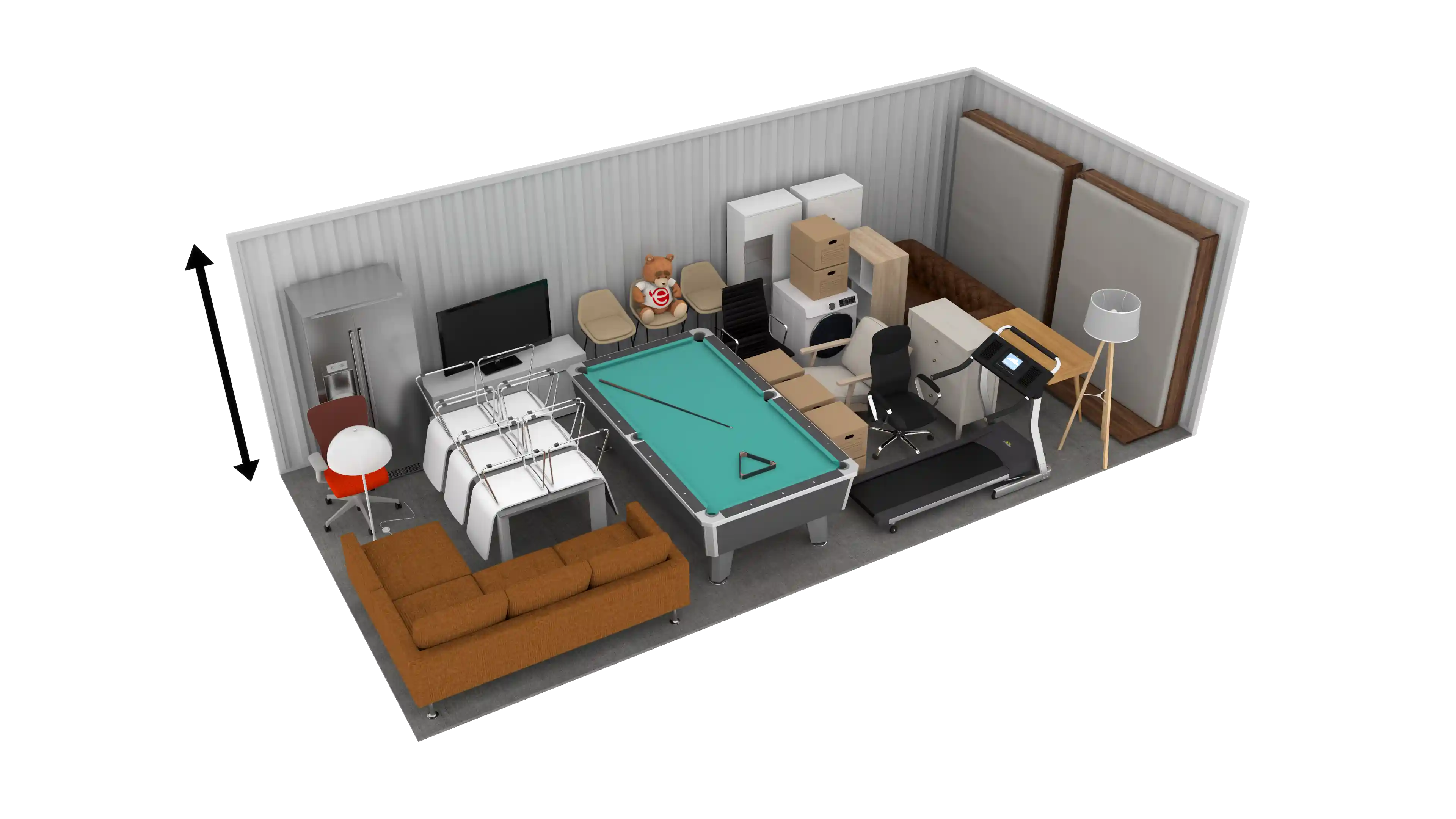 zoom_in
320 sq ft
Good unit for the contents of a large 5 bed house.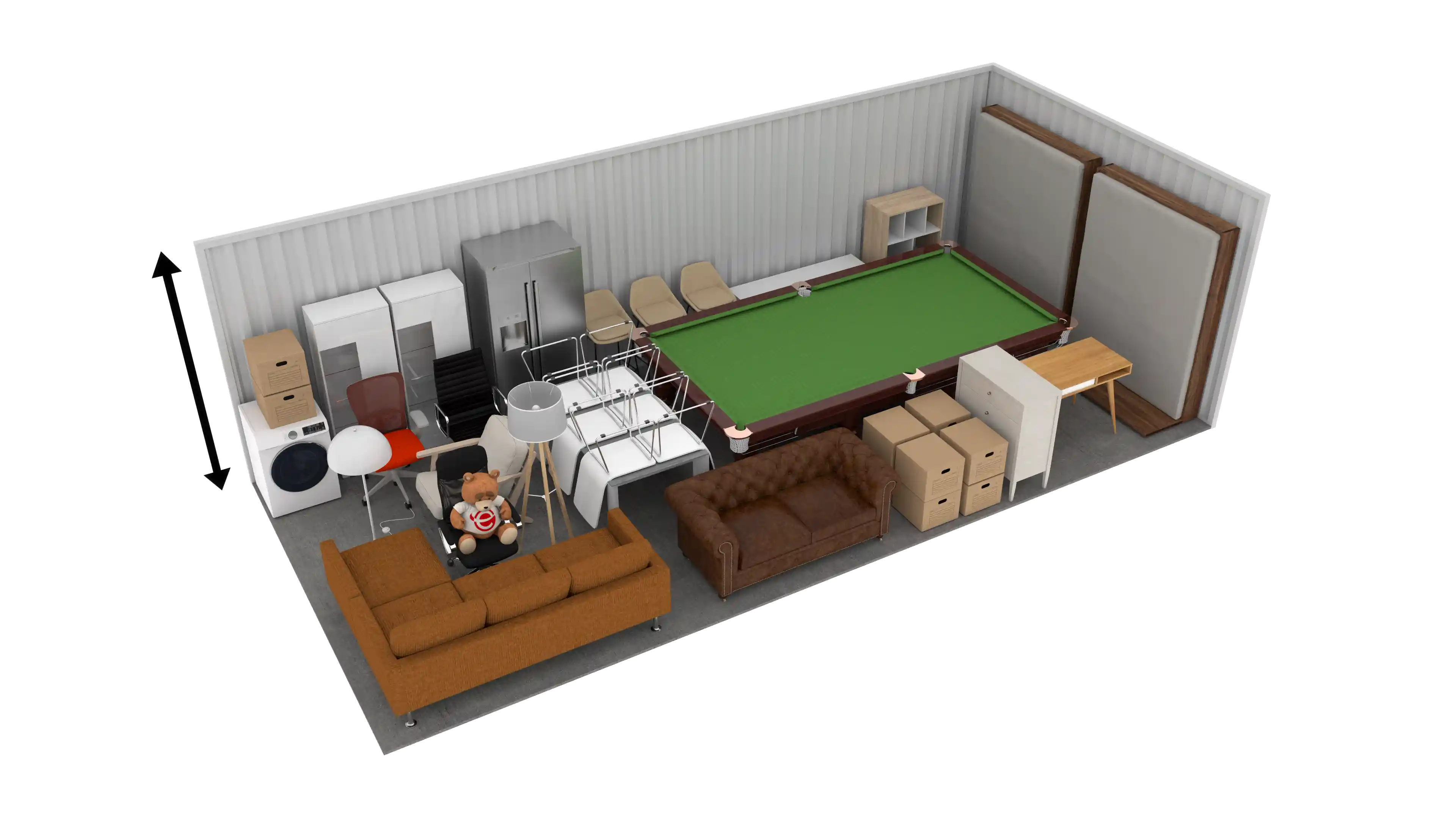 zoom_in
350 sq ft
Great size for the contents of a 6 bed house and garage.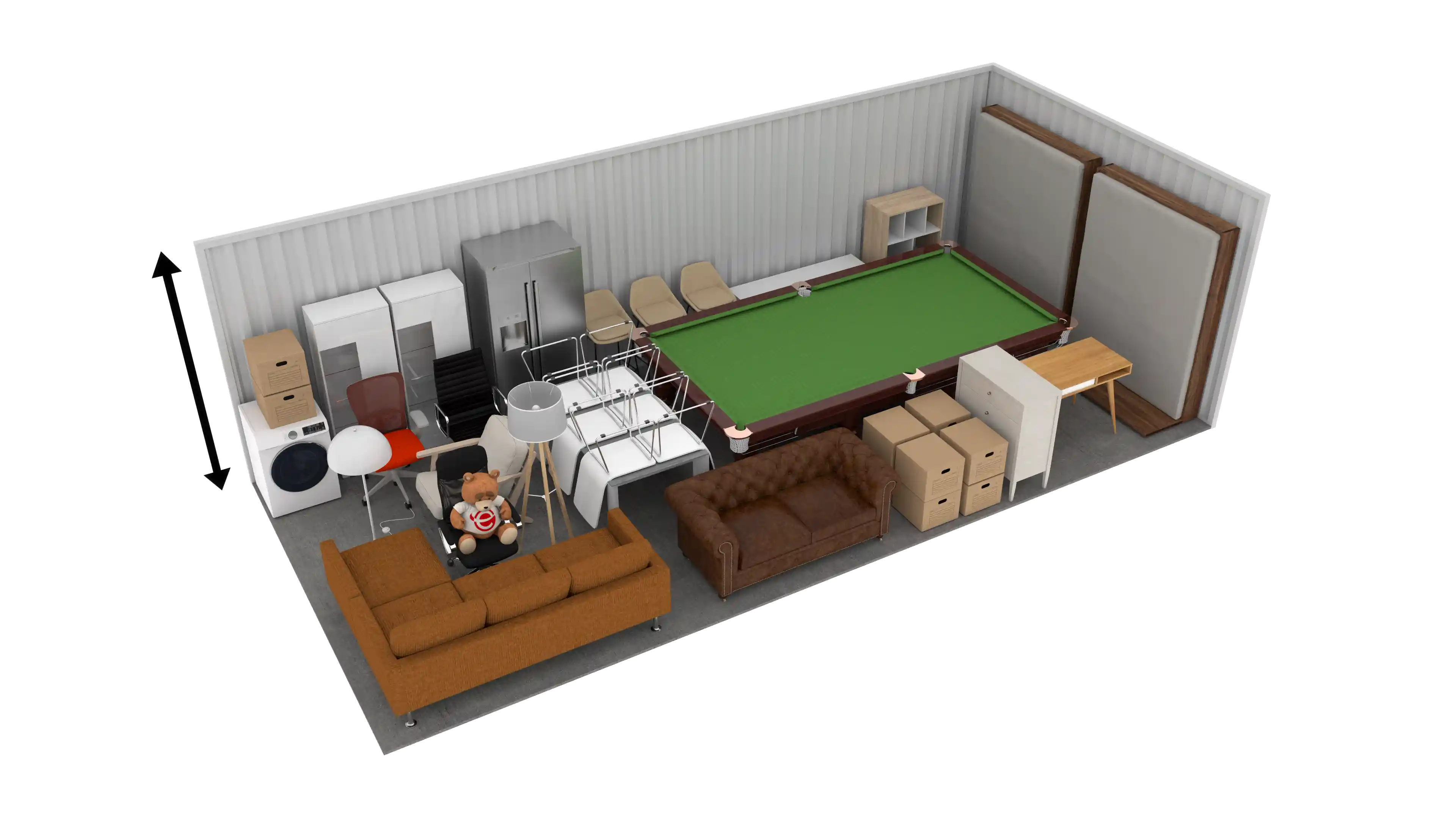 zoom_in
400 sq ft
Very large unit good for businesses or a 6 bed house, garage, and shed.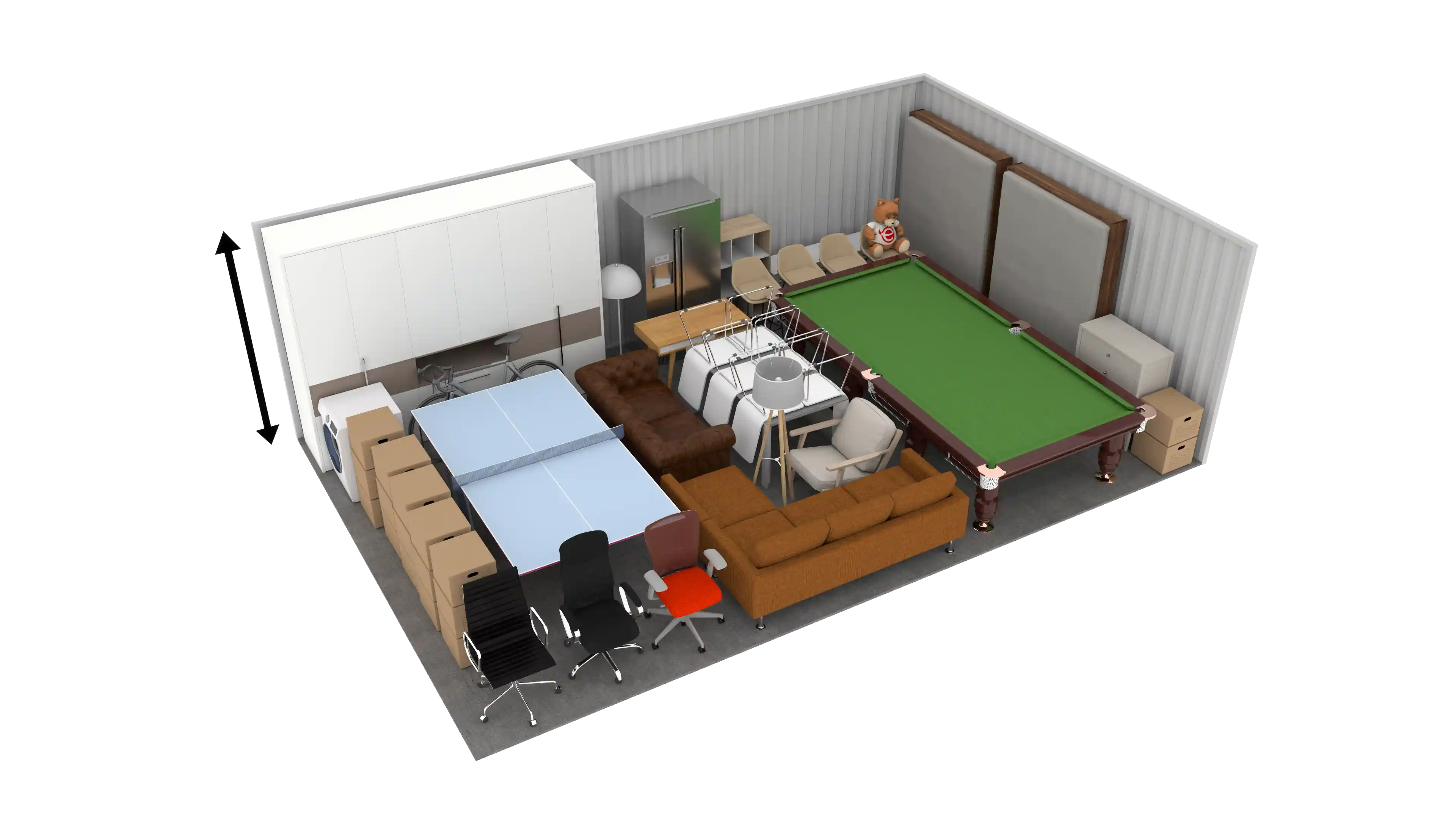 zoom_in
500 sq ft
Ideal for businesses with large quantities of stock.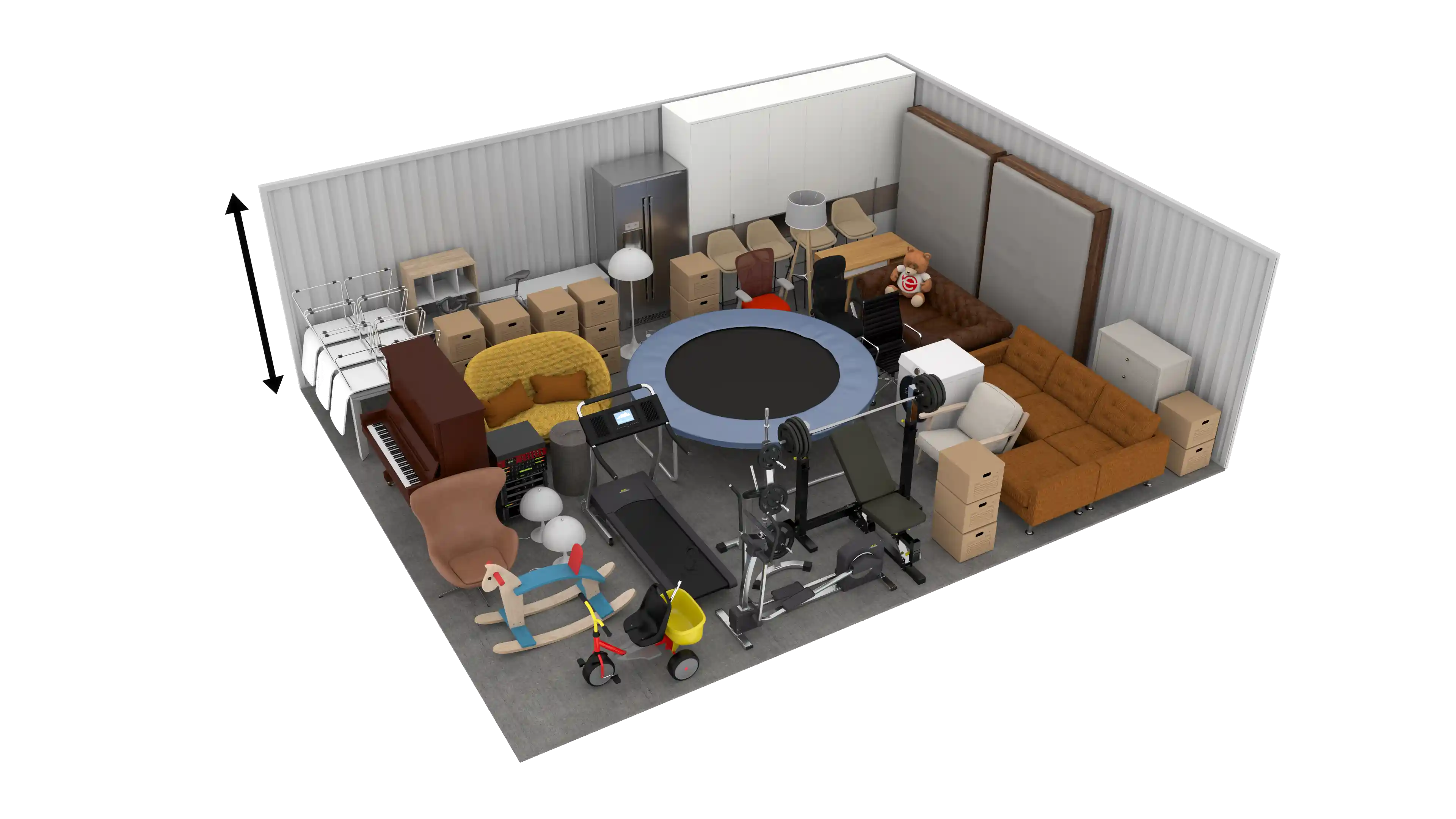 zoom_in
1000 sq ft
The size of a typical small industrial unit, great for businesses with equipment.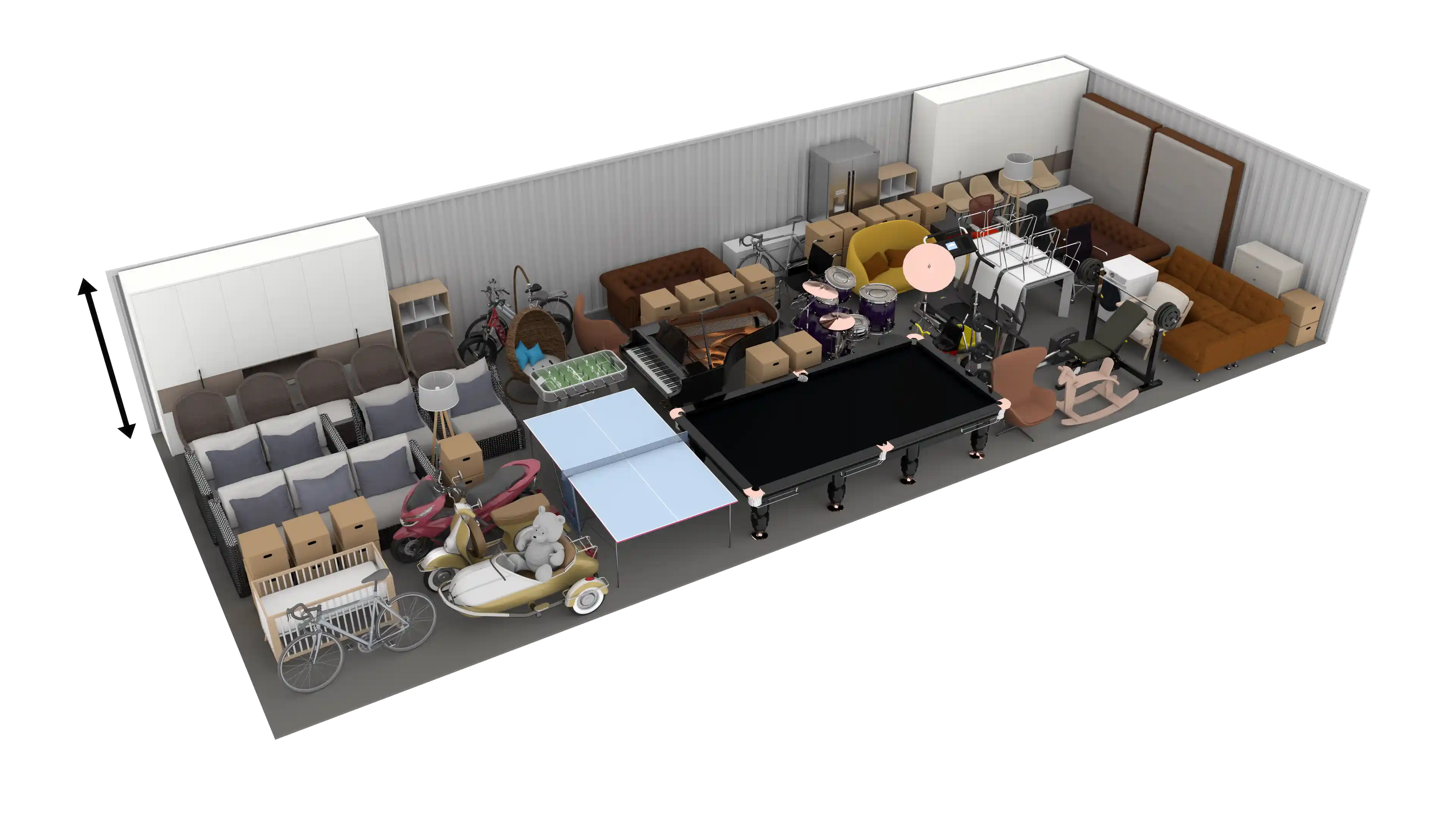 zoom_in
1160 sq ft
Mid-size industrial unit size, good for businesses with large equipment.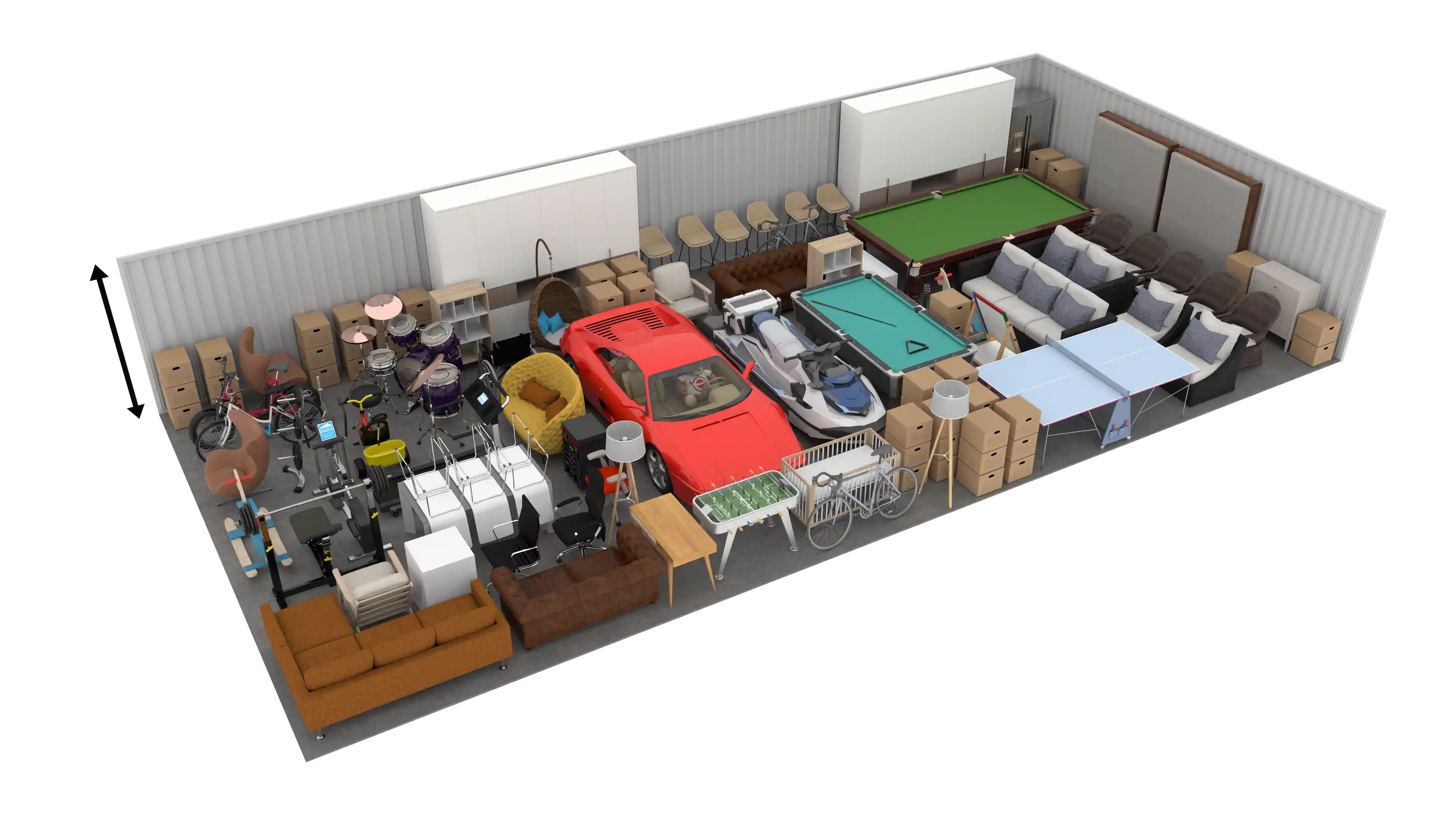 zoom_in
4000 sq ft
Larger industrial unit size with space for vehicles and equipment.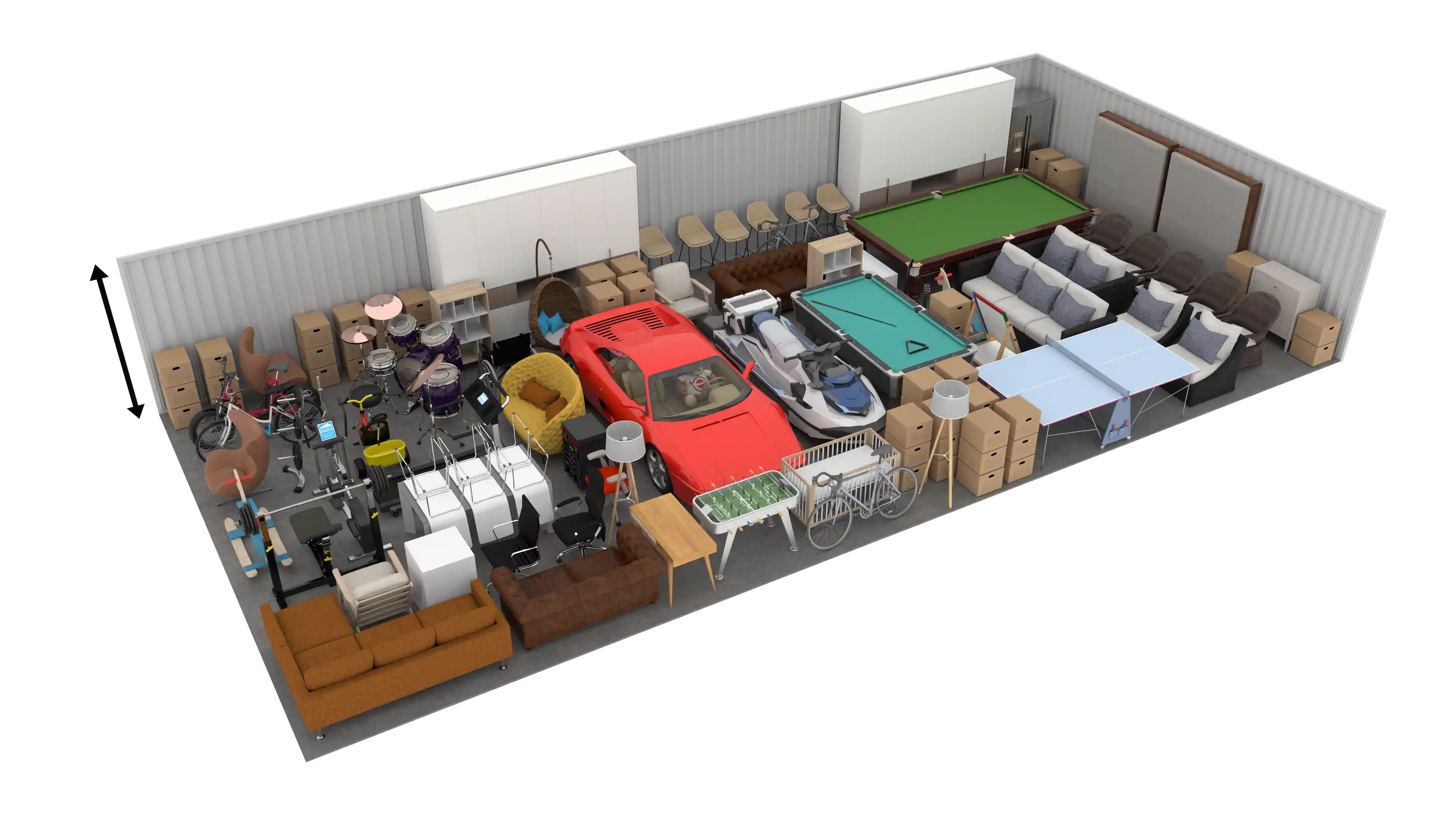 zoom_in
FAQ's
Frequenty asked questions
How much does a self storage unit cost in Birmingham?

add

maximize

The price of self storage unit in Birmingham is influenced by factors such as location within the city, size, and storage type. For a 75sqft indoor storage room, the weekly cost is typically around £45, while a standard 160sqft external storage unit, which is similar in size to a 20ft shipping container, is around £35 per week. On Explorage.com, the displayed prices reflect the standard rates including VAT, but our network of storage operators also honours the same discounts as if you were dealing with them directly. This allows you to make instant bookings, assured in the knowledge that you are benefiting from a price guarantee. It's standard practice for storage operators to provide initial discounts, which are particularly beneficial if you're planning a short-term storage arrangement. However, if you anticipate needing the storage unit beyond the discount period, it's advisable to compare the standard prices to understand the ongoing costs.
Is there a minimum term I have to rent a storage room or unit for in Birmingham?

add

maximize

Similar to other parts of the UK, self storage in Birmingham typically operates on a rolling contract basis, providing you with the flexibility to rent for the duration you need, whether short or long term. However, be mindful of the usual notice periods required to terminate your contract, which often stand at around four weeks. It's not uncommon for storage operators to propose incentives encouraging customers to agree to, and pay for, extended contracts, such as 12 months. If you opt for such an agreement, the specific terms of that contract will apply. As with any contractual commitment, it's always recommended to carefully review the Terms and Conditions before signing a storage contract to ensure you fully understand your obligations and rights.
How secure is self storage in Birmingham?

add

maximize

Self storage facilities in Birmingham, like other UK locations, implement their own unique security protocols and insurance policies. You can readily access much of this information on Explorage.com. Should you have any queries or require further clarification, don't hesitate to contact us. We're always here and eager to assist you.
Self Storage Facility Reviews