How to pack for self-storage
---
---
A Beginner's Guide
So, you're finally taking the plunge and getting a self-storage unit. Congratulations! This is a really big step, both literally and figuratively.
But now comes the hard part: actually packing up all your stuff and getting it into the unit. Yeah, we know! It can be a dreaded task, especially if you've never done this before. But fear not, explorage comes to the rescue! This beginner's guide shares our top tips on how to pack your items for self-storage swiftly and with care.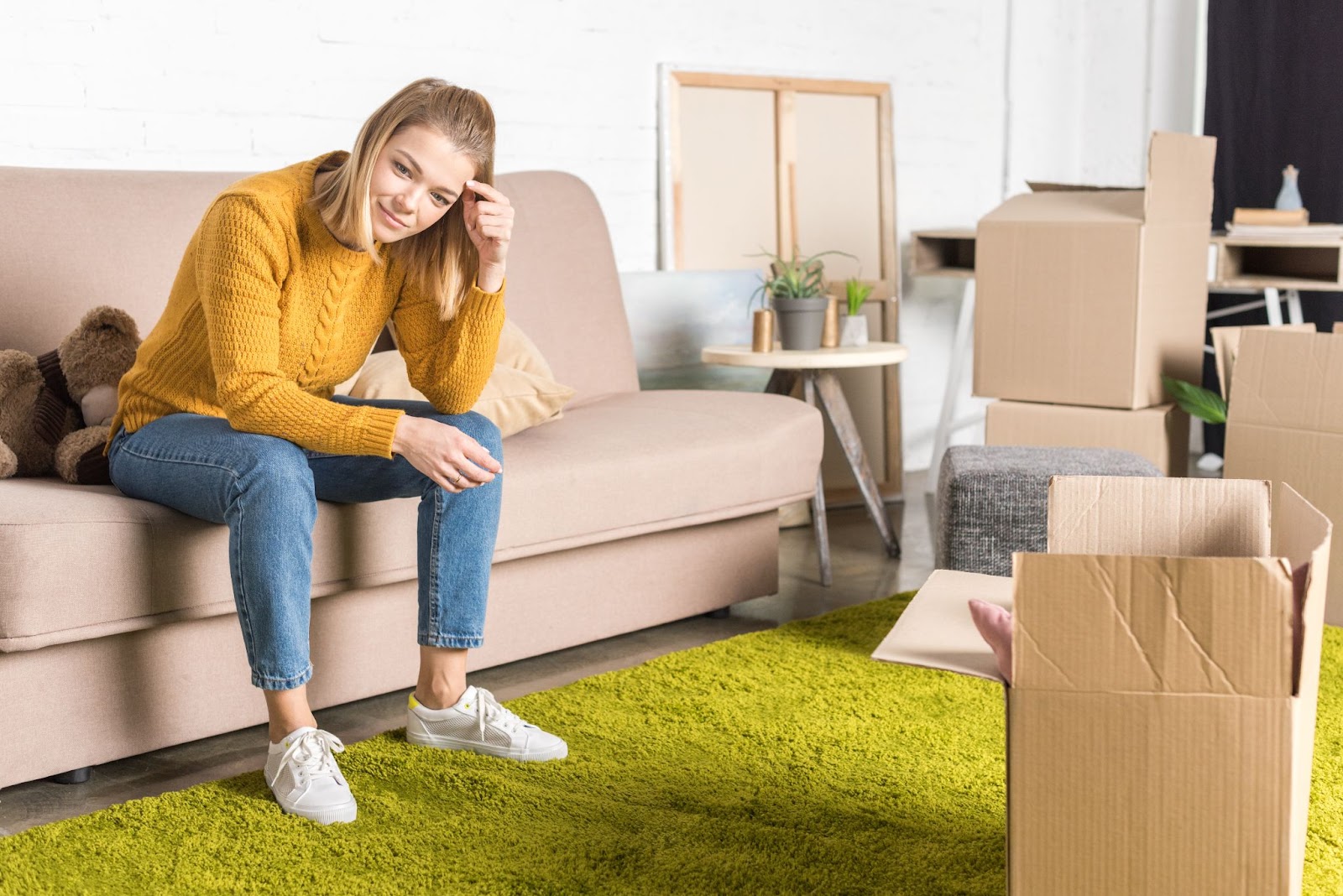 The first step to any good packing job is to have a plan.
You need to know what items you will put into storage and how you want them to be arranged. Write down all the things you wish to store away, it will make the whole process easier and less chaotic.
Make sure you know the correct measurements of your self-storage unit beforehand, so you know exactly how much space you have to work with and create a rough floor plan of where you want everything to go. This doesn't have to be perfect - a stickman-style sketch should do the job; it will give you a general idea of where things will go before you start packing up boxes.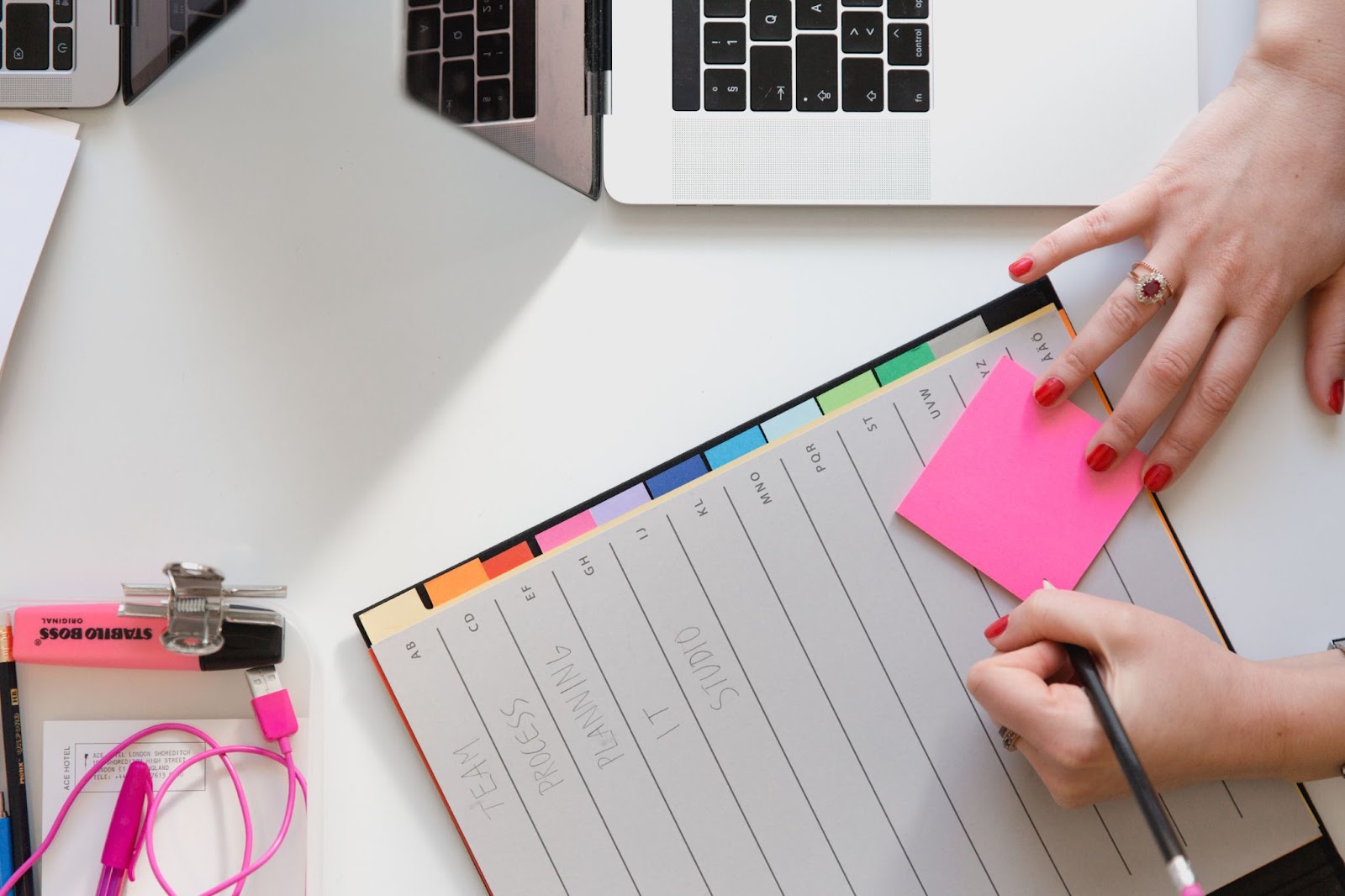 Bonus tip: If you've got a long container storage unit - it is advisable to keep an empty and walkable lane in the middle so you can access boxes from your entire unit, with the items you need to access most frequently near the front of your storage unit. Lots of small boxes? Maybe consider adding racks to help you organise - make sure to check with your storage operator to see if they offer racking options. Otherwise, a quick trip to IKEA or scanning the free ads for cheap metal shelves might be a good call!
Sort your items by category & room type
Once you know what's going into storage, it's time to start sorting your items by category
This will make packing (and unpacking) a lot easier, as you'll be able to put all the similar items together in one place. For example, put all your clothes in one area, all your books in another, all your kitchen items in another and so on. You can even label each area with a different colour code or label, so you know exactly where everything goes when you're ready to unpack.
Once your items are securely packed in their boxes, it might be worth labelling them by room type too. If you're using a house removals service, this will come in handy as they will know which boxes need to go to which rooms. And if you're going at it solo, it will benefit your sanity, too - it's a no-brainer!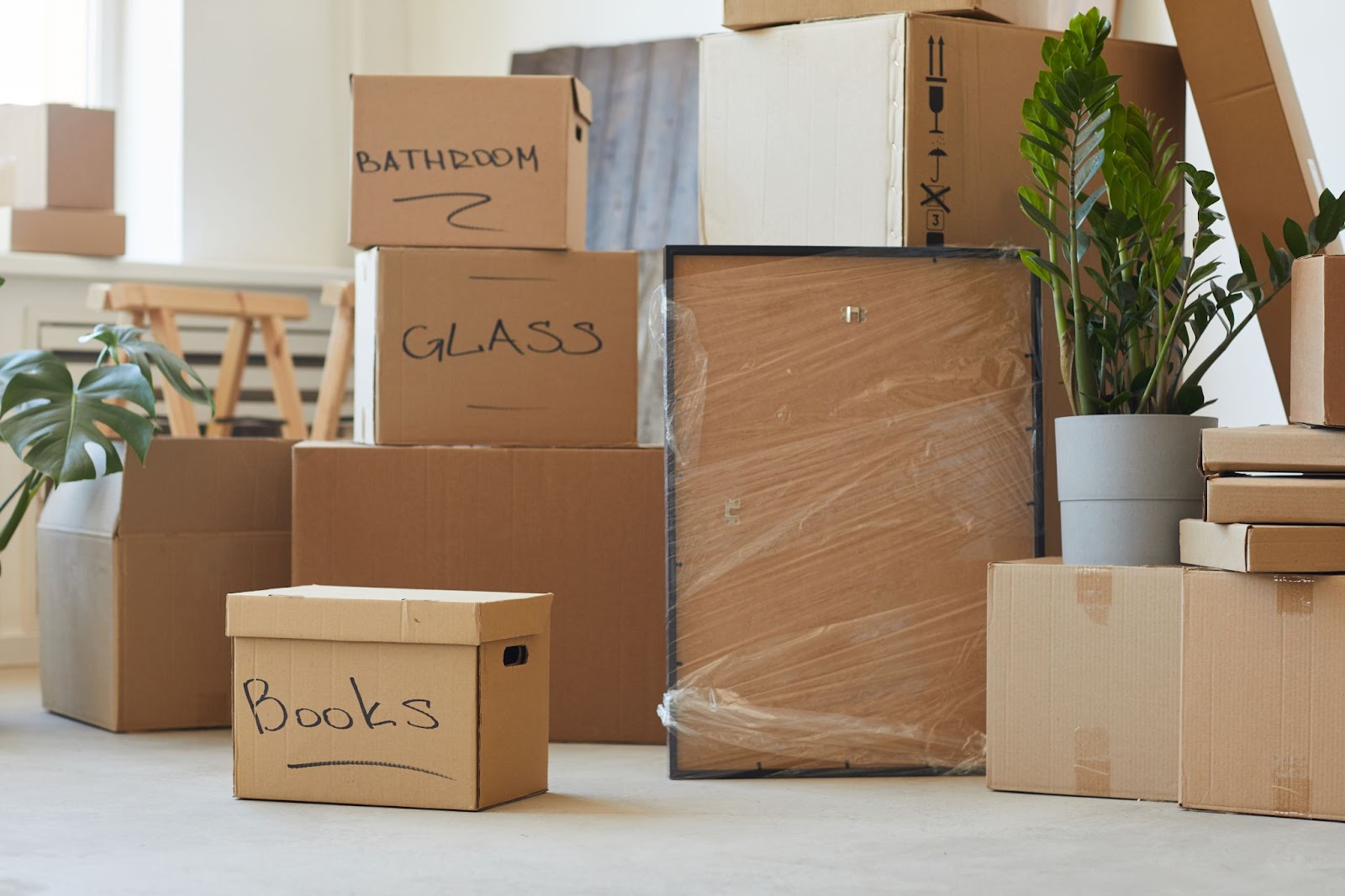 Gather your packing materials
Make sure you have all the packing materials you need before you start packing up boxes, you don't want to have to run out to the store in the middle of packing!
This includes sturdy cardboard boxes (or plastic storage bins), bubble wrap, packing peanuts, labels, tape and markers. Having everything on hand before you start will make the process much smoother and less stressful.
Bonus tip:If you are packing for a potentially long time, make sure you think about protecting electrical and easily perishable items.!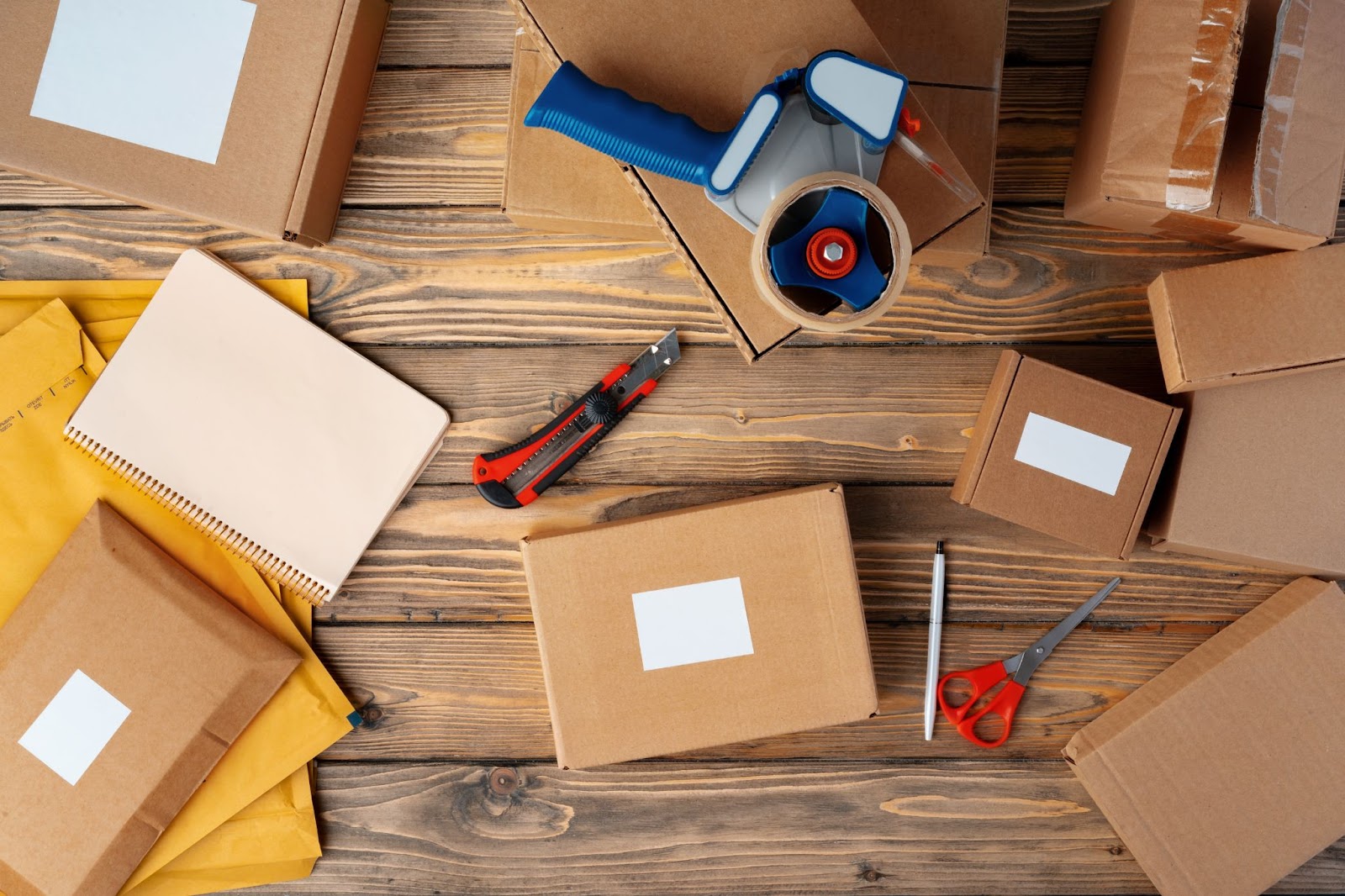 Pack with care
Now it's time to start packing those boxes! But before you just start throwing things in willy-nilly, there are a few things you should keep in mind for packing efficiently and safely.
First of all, always use clean boxes that are in good condition, you don't want your belongings getting damaged during the move or while in storage.
Try to pack things tightly and securely into the boxes, this will not only prevent damage but also save space.
Finally, make sure to label each box clearly with its contents and destination so you can easily find what you're looking for. We recommend doing this on the top and also on the side of the storage box. You'll thank us in the long run!
If you are moving home, it also makes sense to ensure all your items for particular rooms are in a set of boxes. This will make unpacking easy, with boxes being distributed to each room.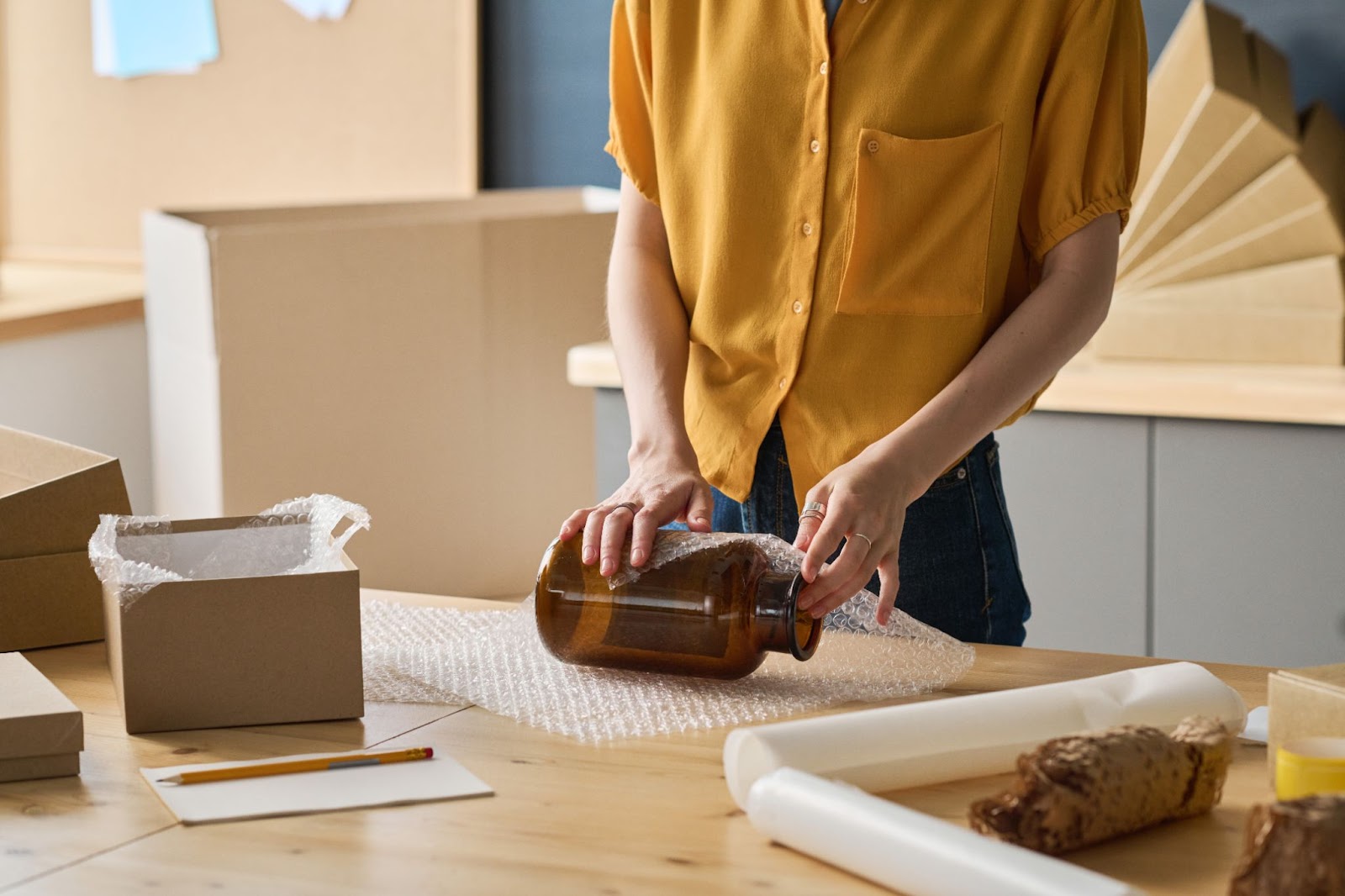 Bonus tip:If you aren't rushed for time - this is an ideal time to declutter as you move, and you can ensure that you don't take all your old clutter with you. Grab those recycling bags and get a listing on free sites for all your unwanted items (or even turn them into cash). Some great marketplaces for listing your no longer wanted items either for free or a price include, Facebook marketplace, Gumtree, Vinted & Depop - to name a few!
Protect your valuables in more ways than one
Some items are more delicate than others and require special care when packing them up for storage.
Things like electronics, works of art, and antiques should always be protected with special care, so they don't get damaged during the move or while in storage. For smaller items like jewellery, consider investing in a small safe that can be locked away securely. For extra fragile items like old paintings or sculptures, invest in some professional packing materials and services, so they arrive at their destination in prime condition.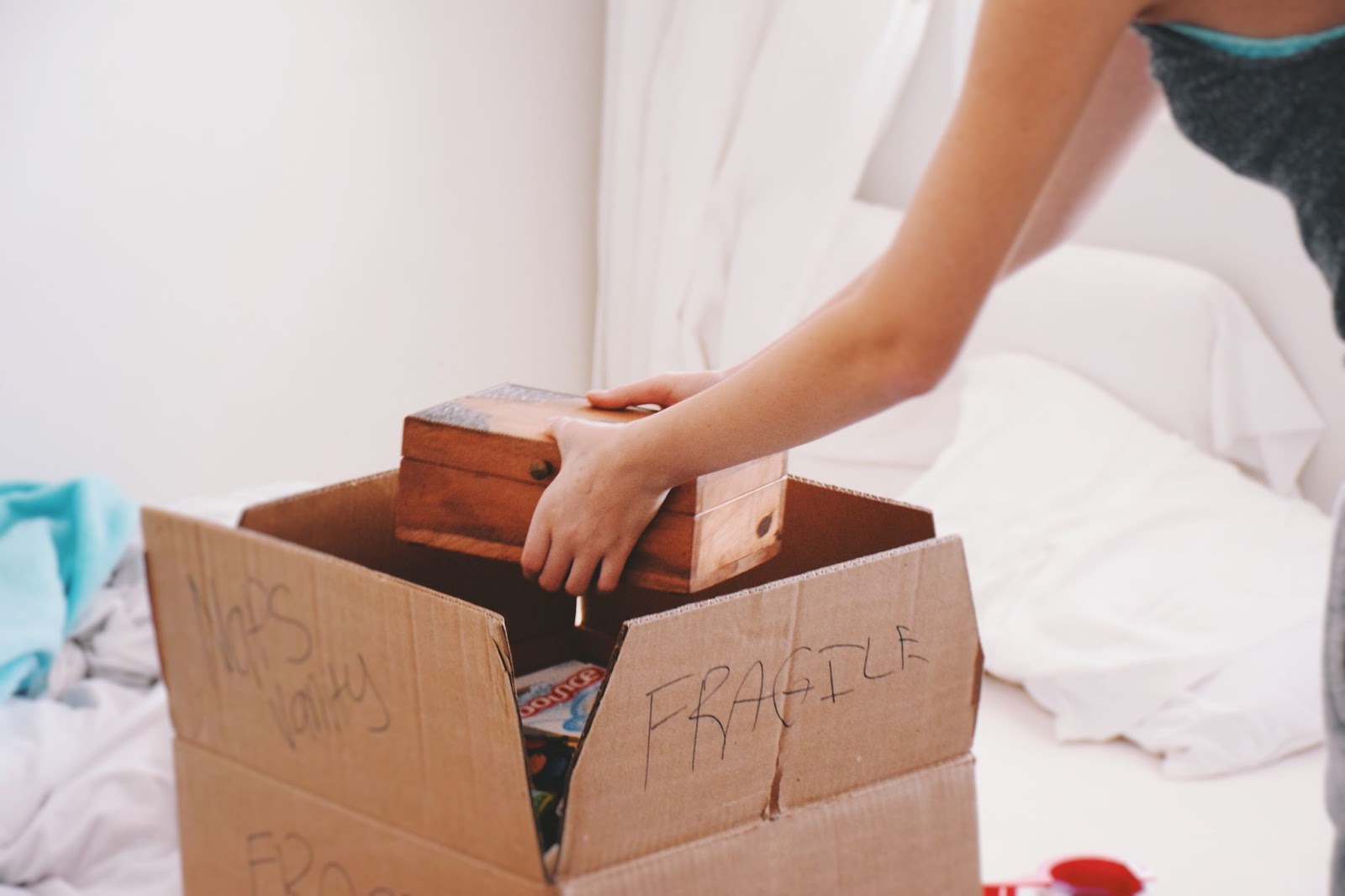 Bonus tip: If you are packing for a potentially long time, make sure you think about protecting electrical and easily perishable items.!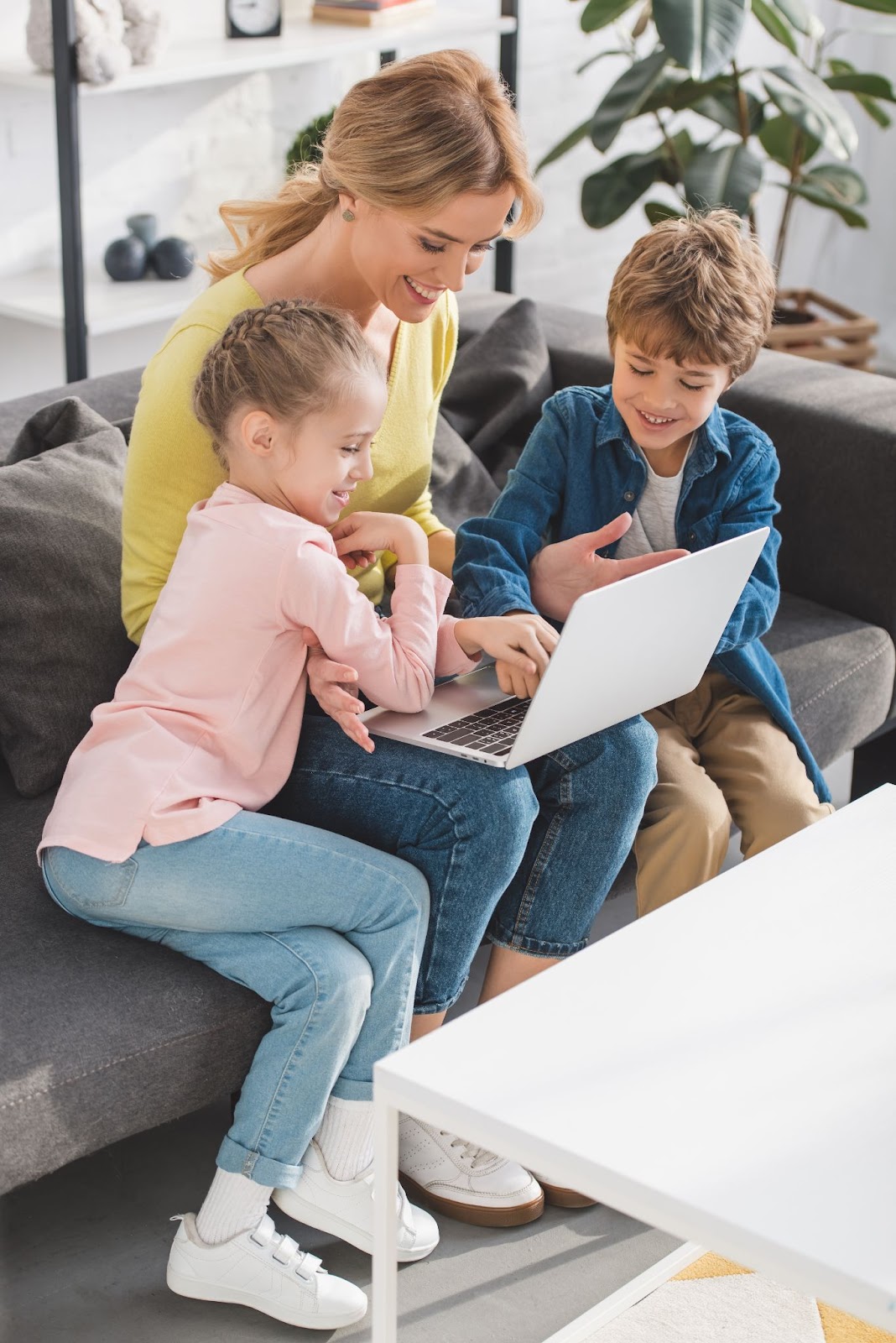 We hope you found our top tips for packing useful. Now go chuck your favourite music on, follow these simple tips and voila - you'll be well on your way!
Looking for the best self-storage near you? Find what suits you and instantly make fuss-free reservations with our trusted facilities!