Self Storage in Oxfordshire
share
Oxfordshire is ideal for self-storage, offering competitive prices, secure sites, 24/7 access, and a prime location in the heart of Southern England.
rocket_launch Need Assistance deciding on what storage space you require?
Storage Sizes
verified_user

Price Guarantee

close

Same prices and discounts as when booking direct. No booking fees. Find cheaper? We'll refund the difference.
thumb_up

Free Cancellation

close

No strings attached! Enjoy the flexibility of free cancellation with Explorage.com. Life can be unpredictable, but your storage booking doesn't have to be. Book with confidence, knowing you can cancel hassle-free if plans change.
Sorted by: Distance from location
Results: 12
Unsure about Self Store?
All about Oxfordshire
Oxfordshire, England's enchanting county, is a treasure trove of rich history and breathtaking landscapes, offering an exquisite blend of the past and the present, from the iconic Oxford University to the beautiful Cotswolds Area of Outstanding Natural Beauty. Its charming market towns, abundant wildlife, and delicious local cuisine make it a place to love, offering a captivating experience that is both relaxing and invigorating.
If you seeking a versatile and secure solutions for your storage needs in Oxfordshire self storage units listed with us are designed to accommodate your unique needs, whether you are a student, a household, or a business. You have the flexibility to store your items for as short as two weeks or as long as you need.
Oxfordshire prioritizes security and convenience. Many storage units are individually alarmed, secured behind electronic gates, and covered by CCTV. Check out the individual listings on our site to see what they have to offer. Many assist you with the free use of pallet trucks and trolleys, and friendly staff can provide discounts on local van hire. All these amenities are available to you at no additional cost in most cases.
For students in Oxfordshire, we understand that the periods between accommodations or travel plans can be challenging. Listed self storage companies on explorage.com provide a safe and easy way to store your belongings during summer or Christmas breaks so take advantage of it.
For Oxfordshire businesses, we know that your needs extend beyond just storage. That's why listed facilities on explorage.com are designed to support your business operations. From storing excess inventory, office furniture, to document archiving, they have a space to accommodate it all.
Book easily, book quickly, book your storage with explorage.com.
Storage Size Information
Storage comes in a variety of shapes and sizes and a range of different types. Below you will find an image showing each size; including what types of items you can fit inside.
10 sq ft
Ideal for personal items such as student luggage.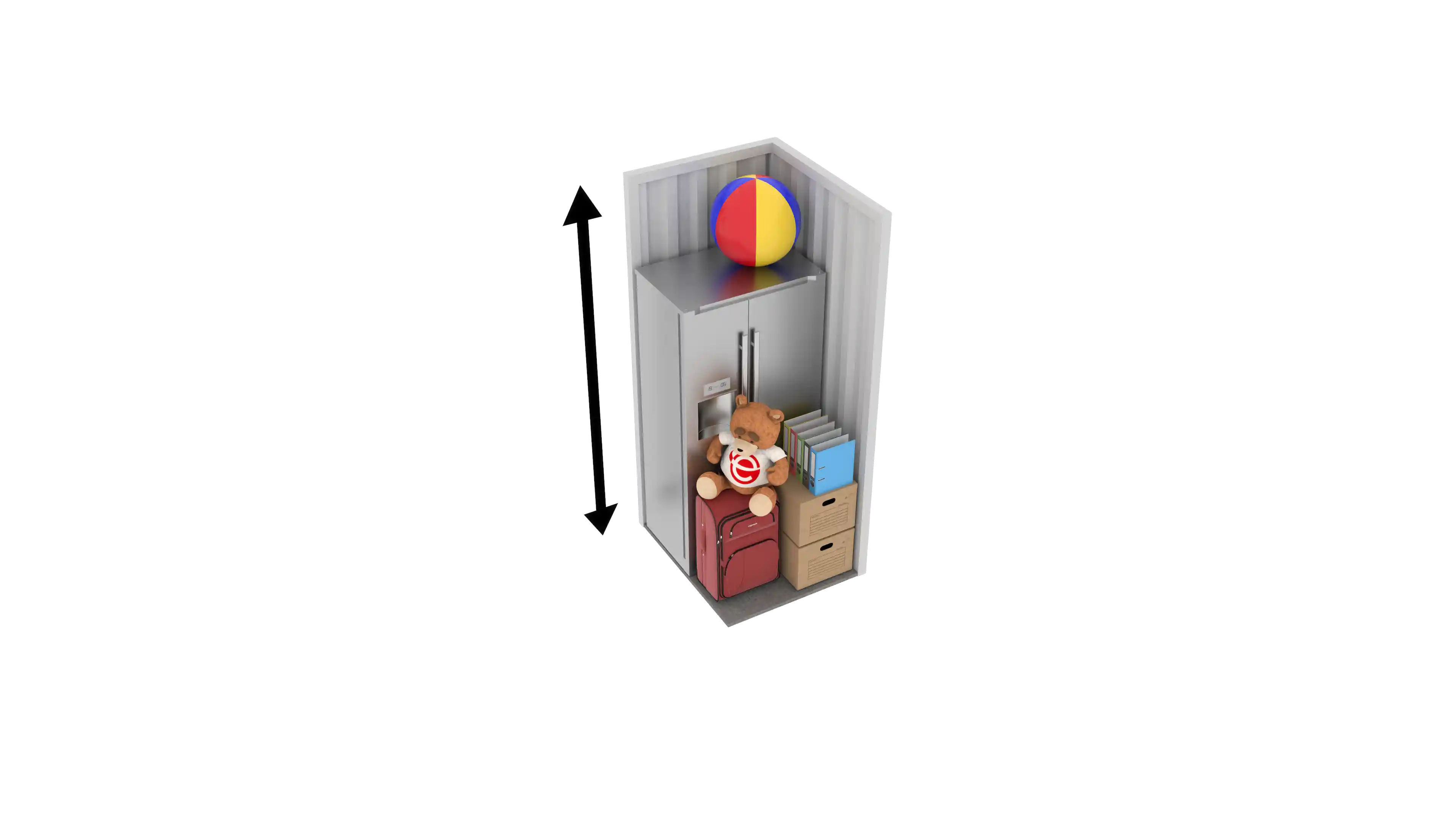 zoom_in
15 sq ft
About the size of a small shed; will take some appliances and personal items.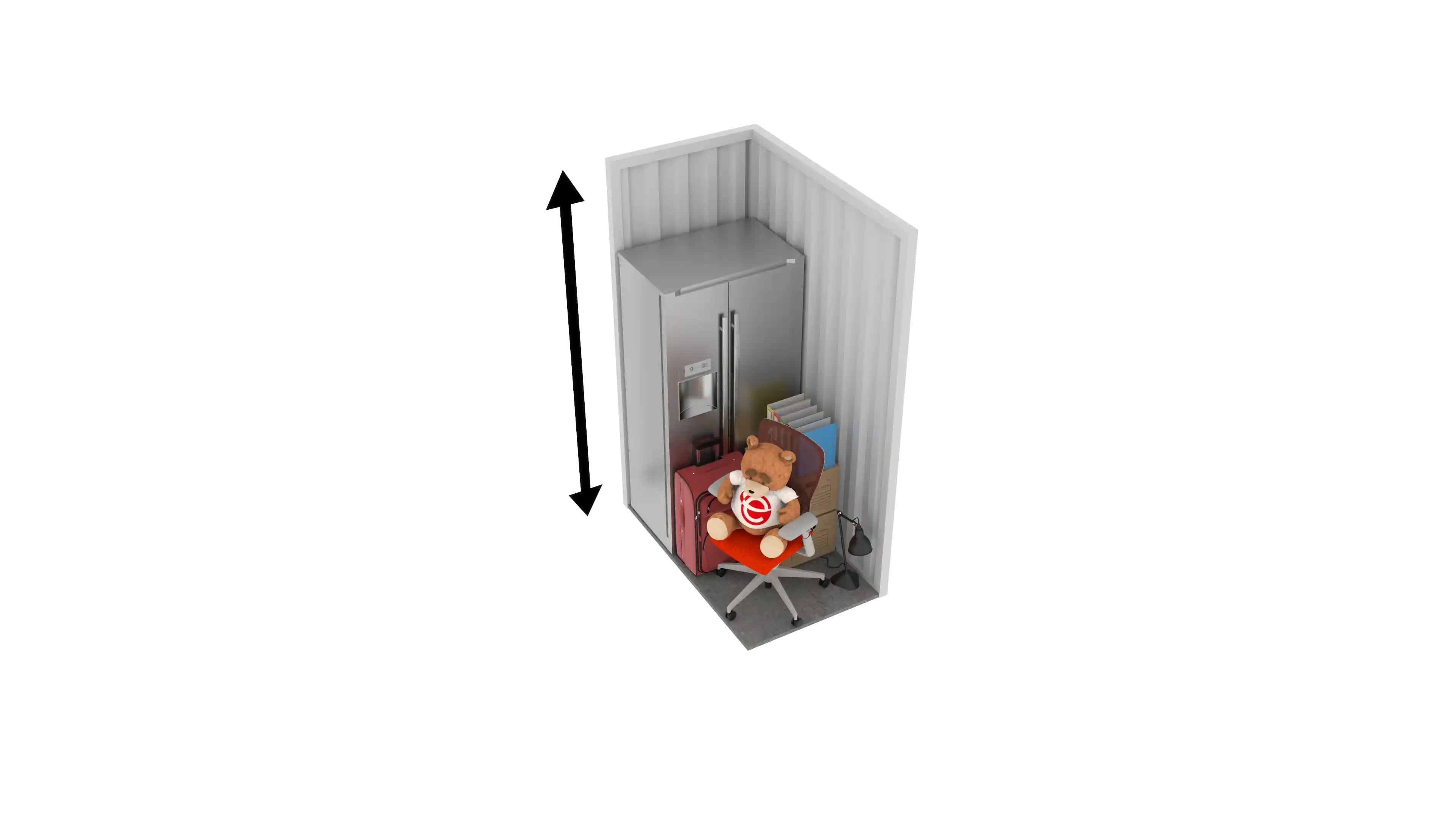 zoom_in
16 sq ft
Similar to a small shed, for personal items, boxes and appliances.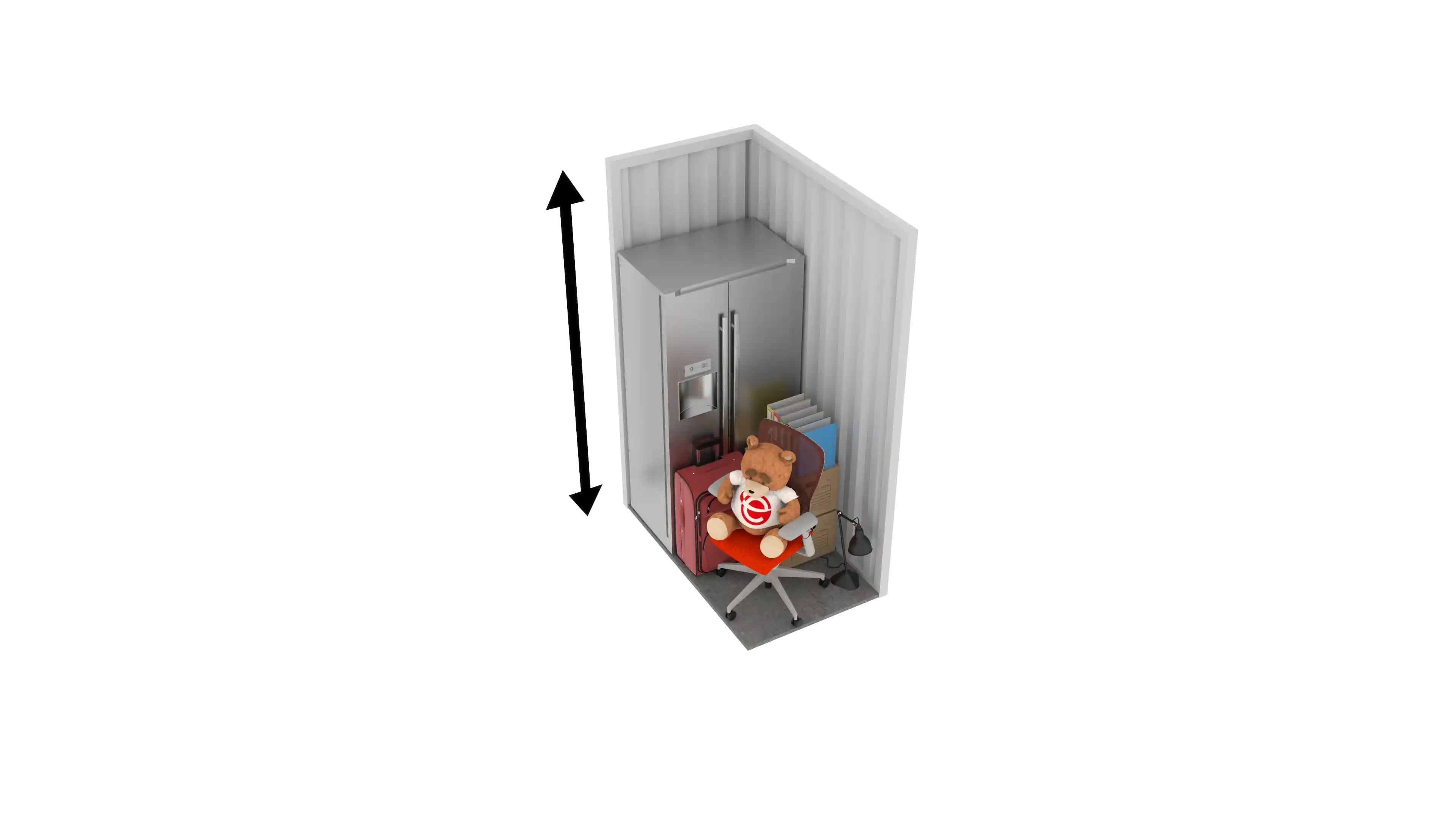 zoom_in
20 sq ft
About the size of two telephone boxes. Good for sports equipment.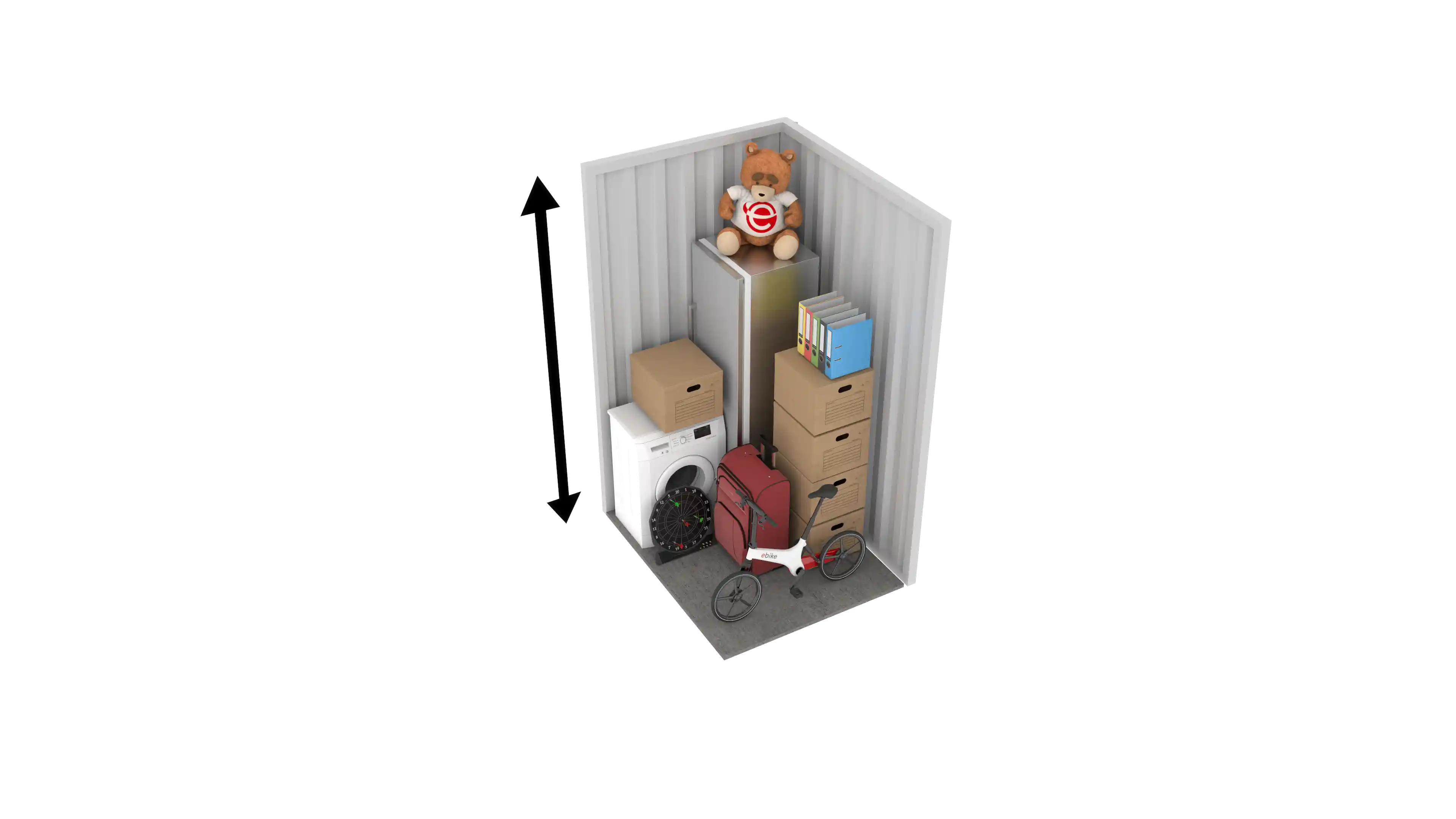 zoom_in
25 sq ft
Useful for decluttering personal items, appliances, and boxes.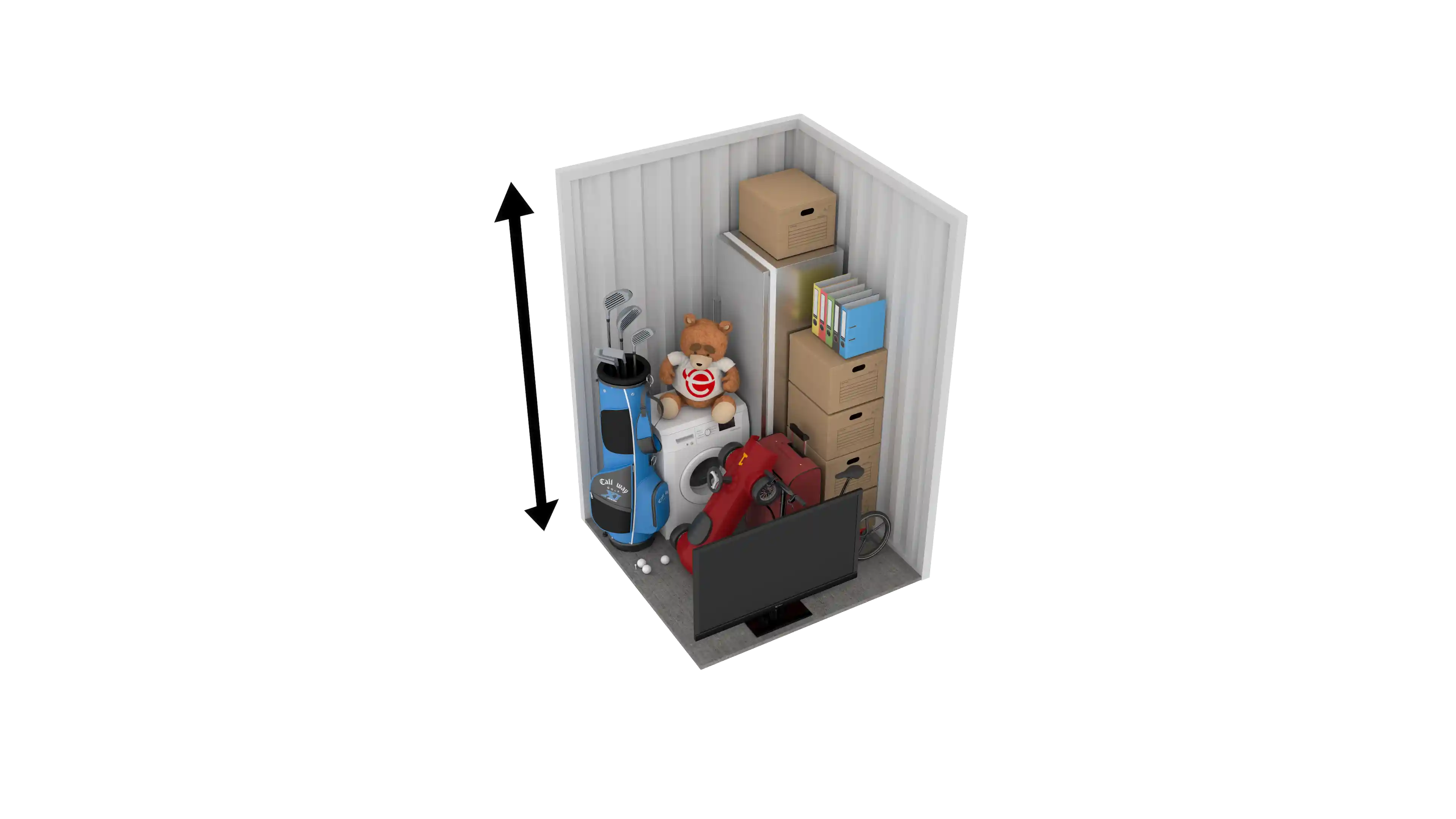 zoom_in
30 sq ft
Ideal for the contents of a small bedroom.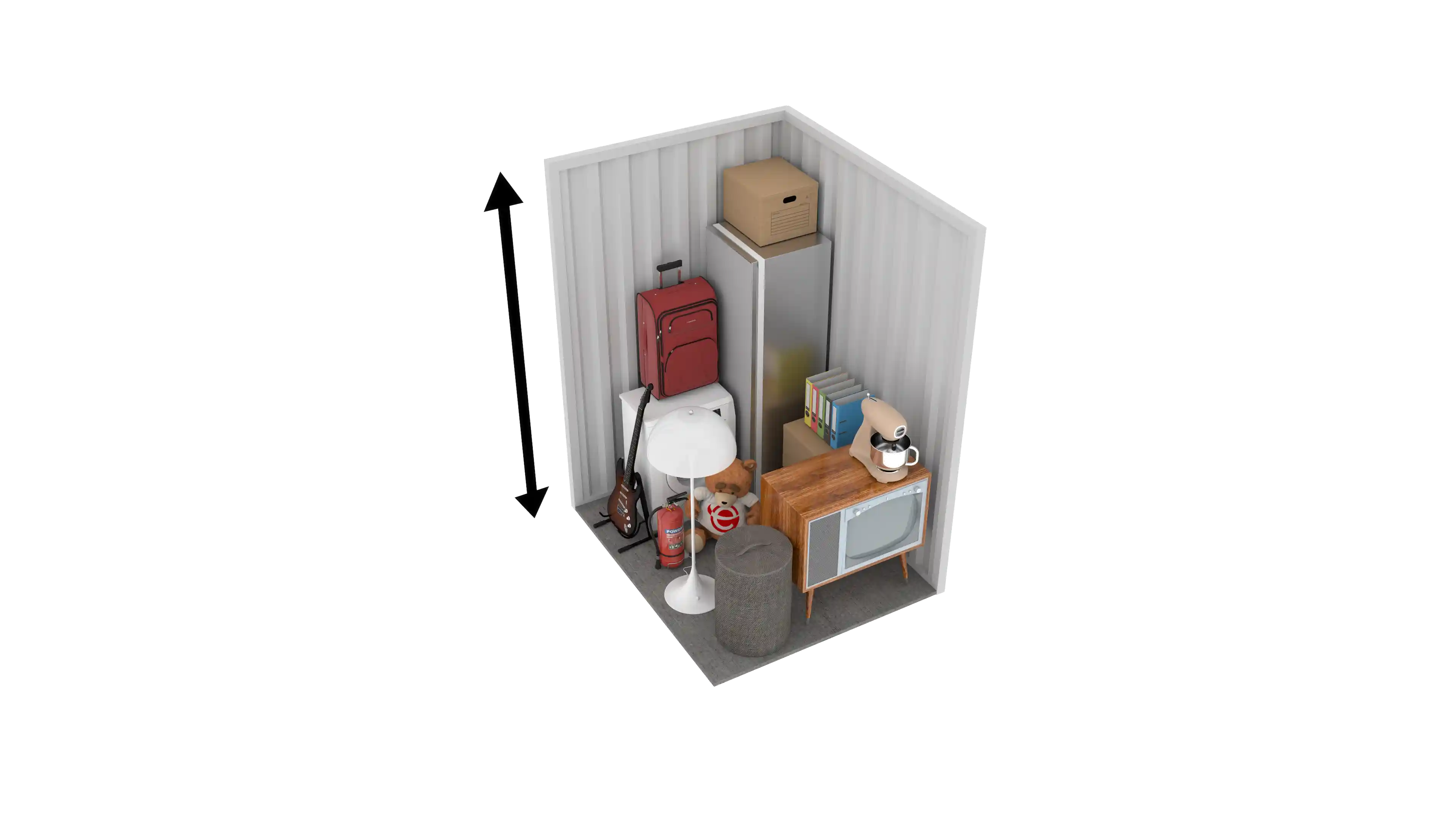 zoom_in
35 sq ft
Average garden shed size.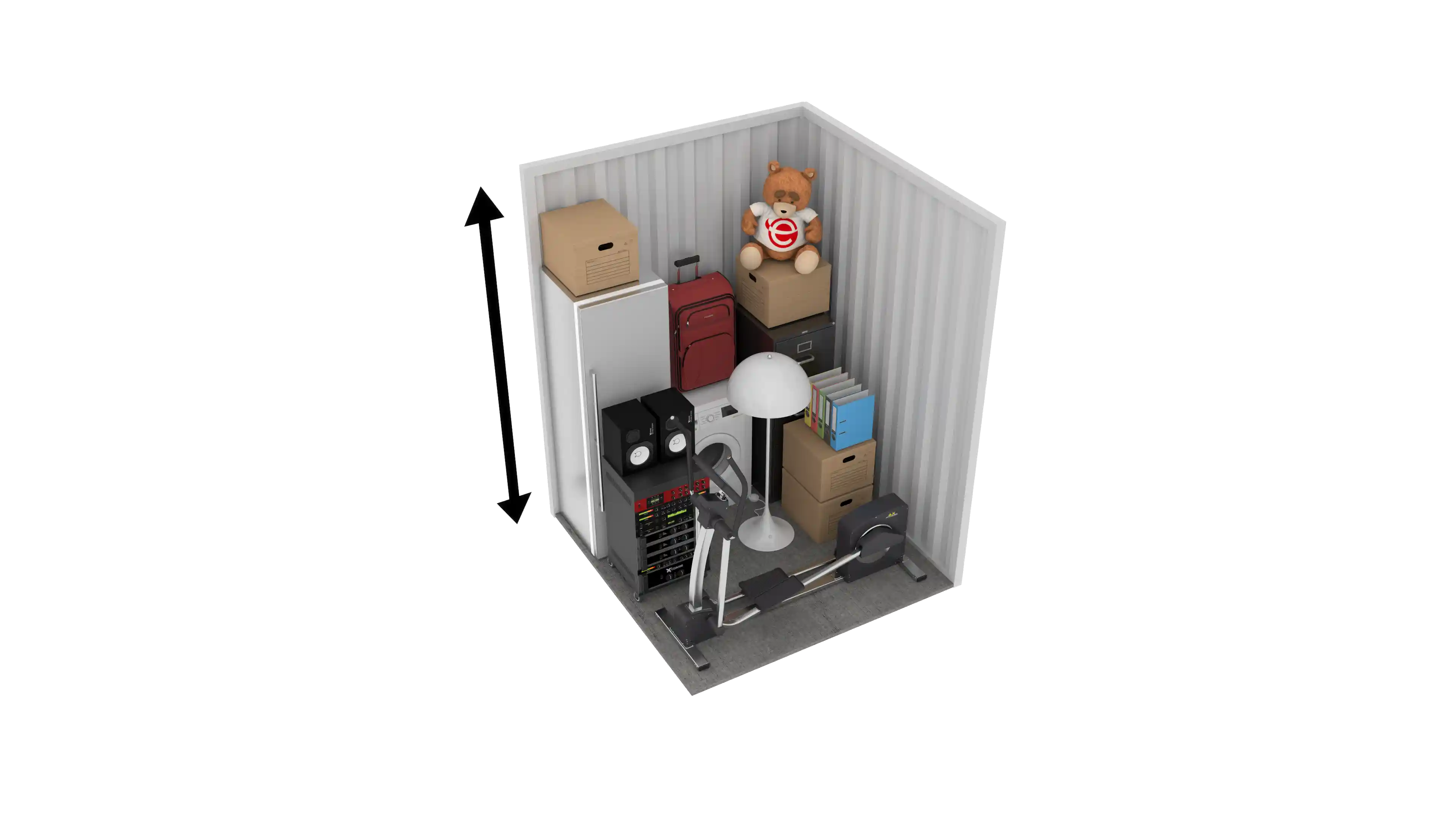 zoom_in
38 sq ft
Great for the contents of a small studio apartment.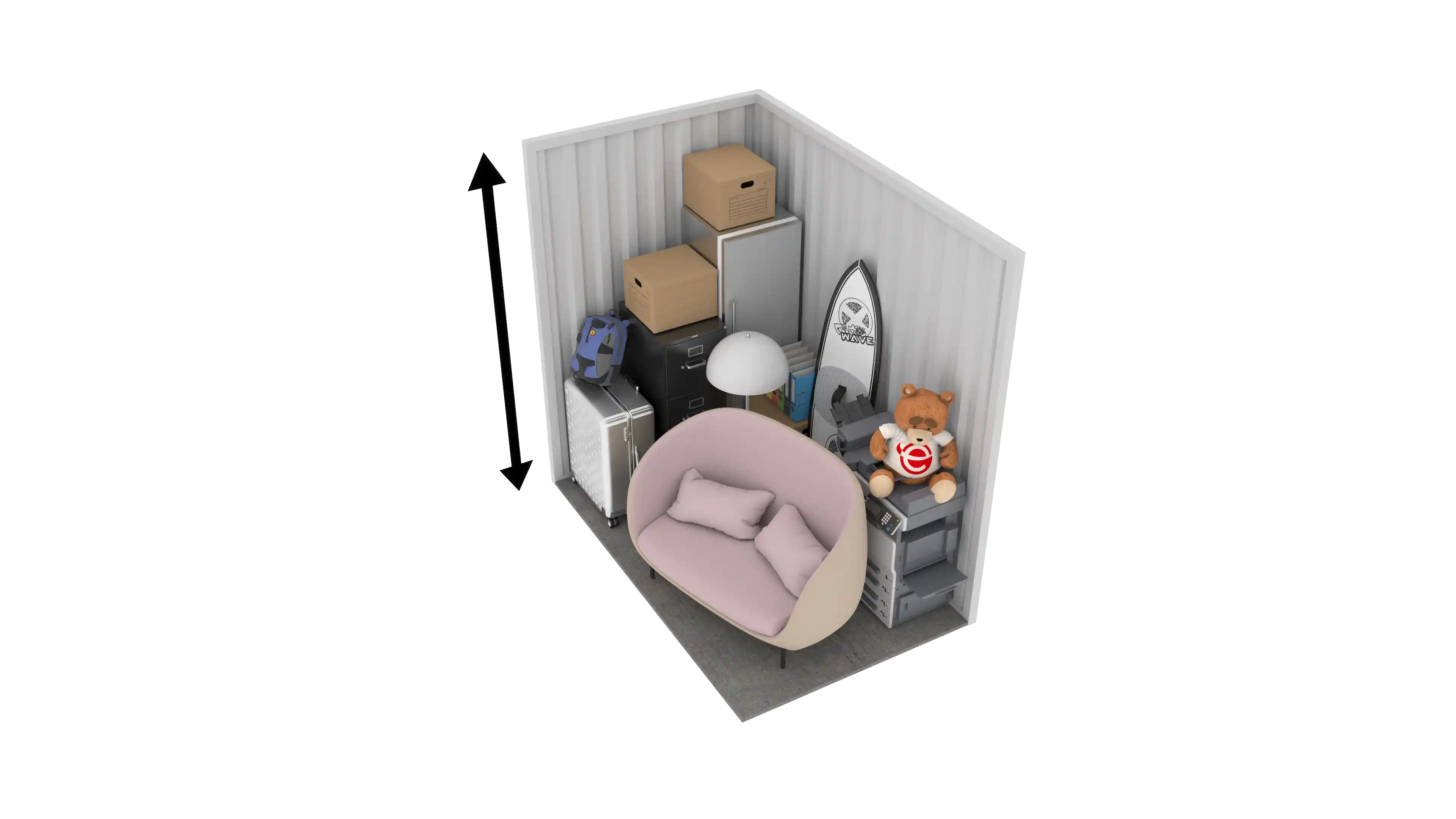 zoom_in
40 sq ft
Should hold the contents of your average transit van.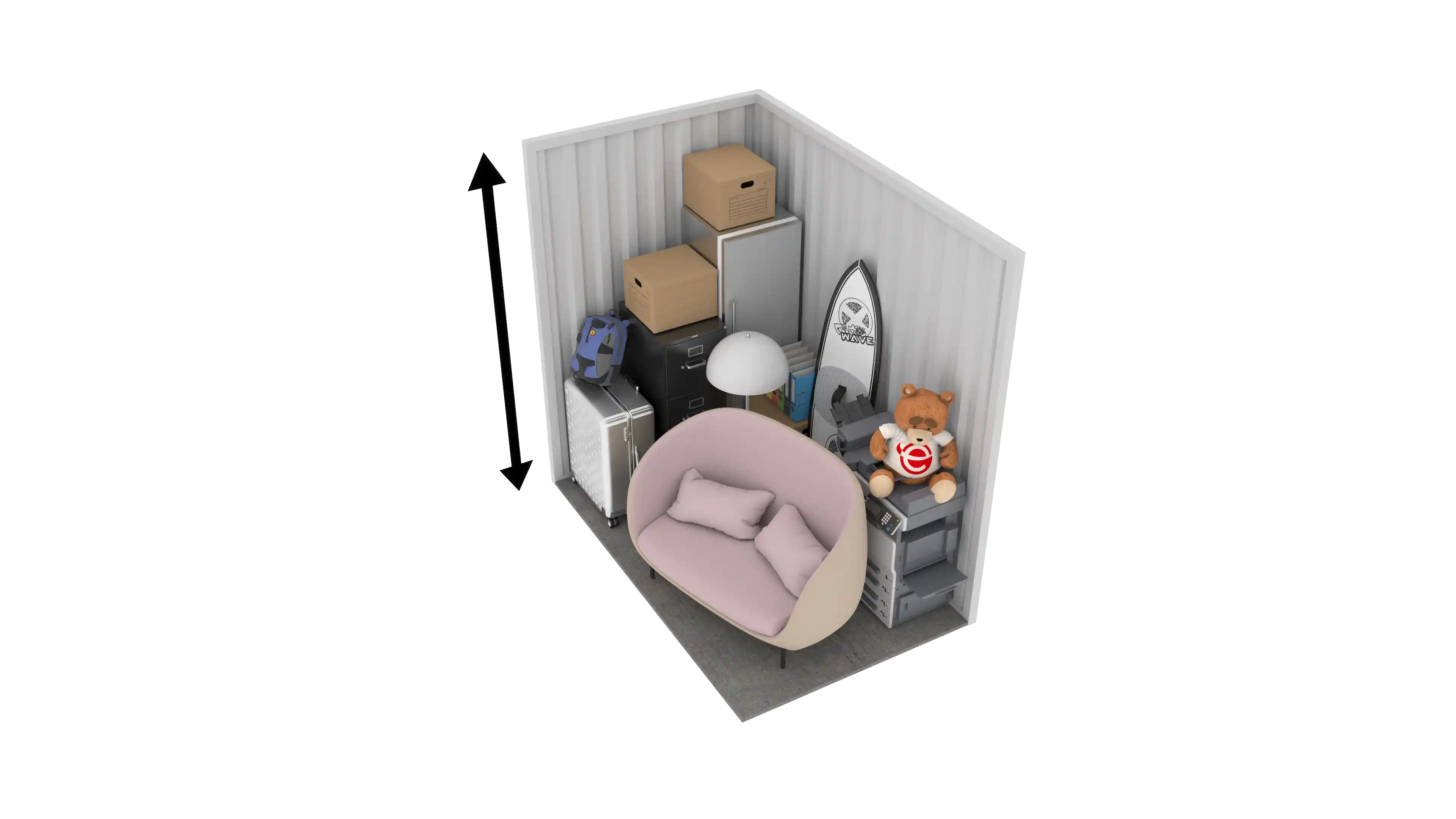 zoom_in
50 sq ft
Popular with students, useful for a 1-bed flat.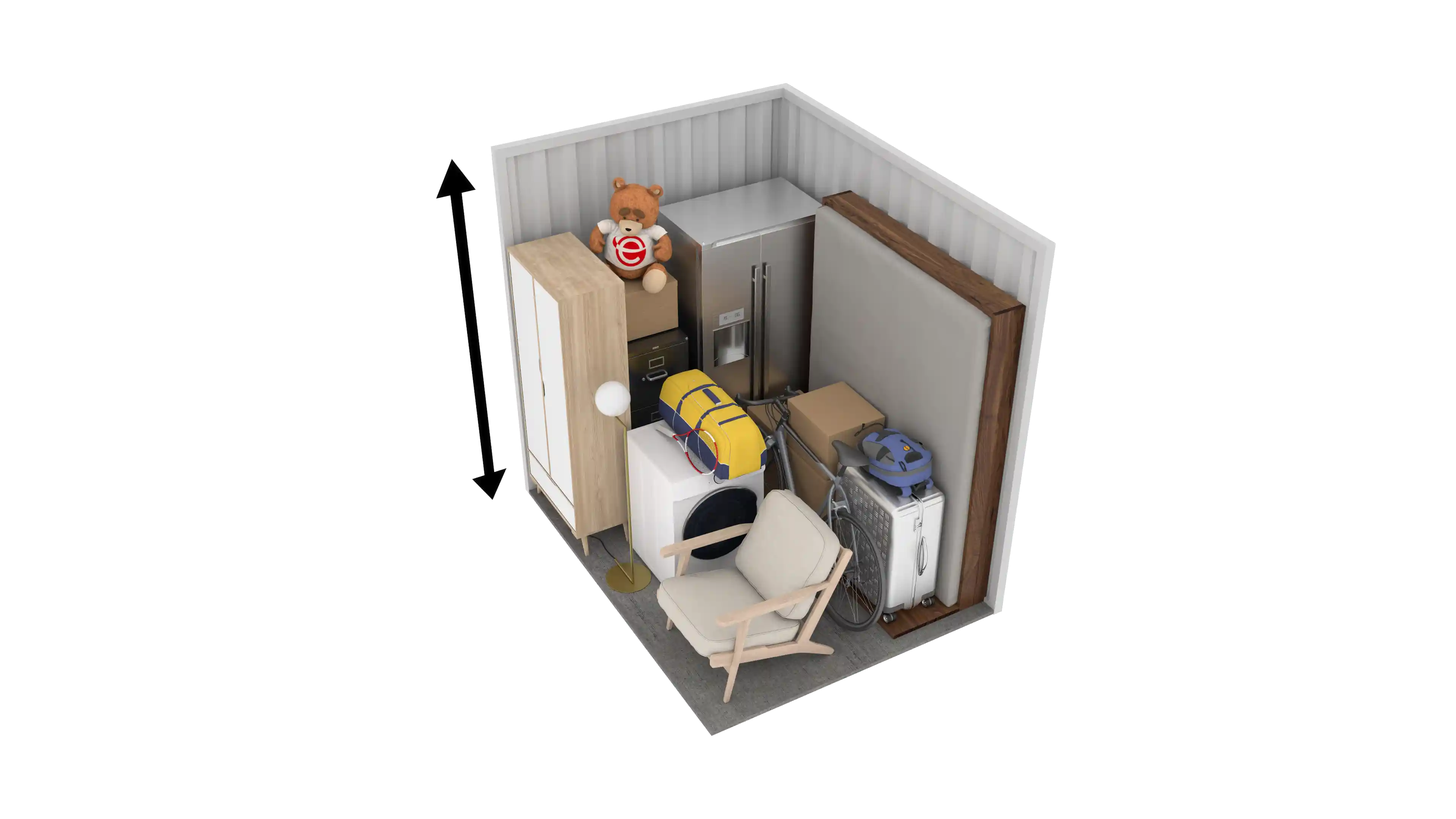 zoom_in
60 sq ft
Ideal for the contents of a 1-2 bed flat.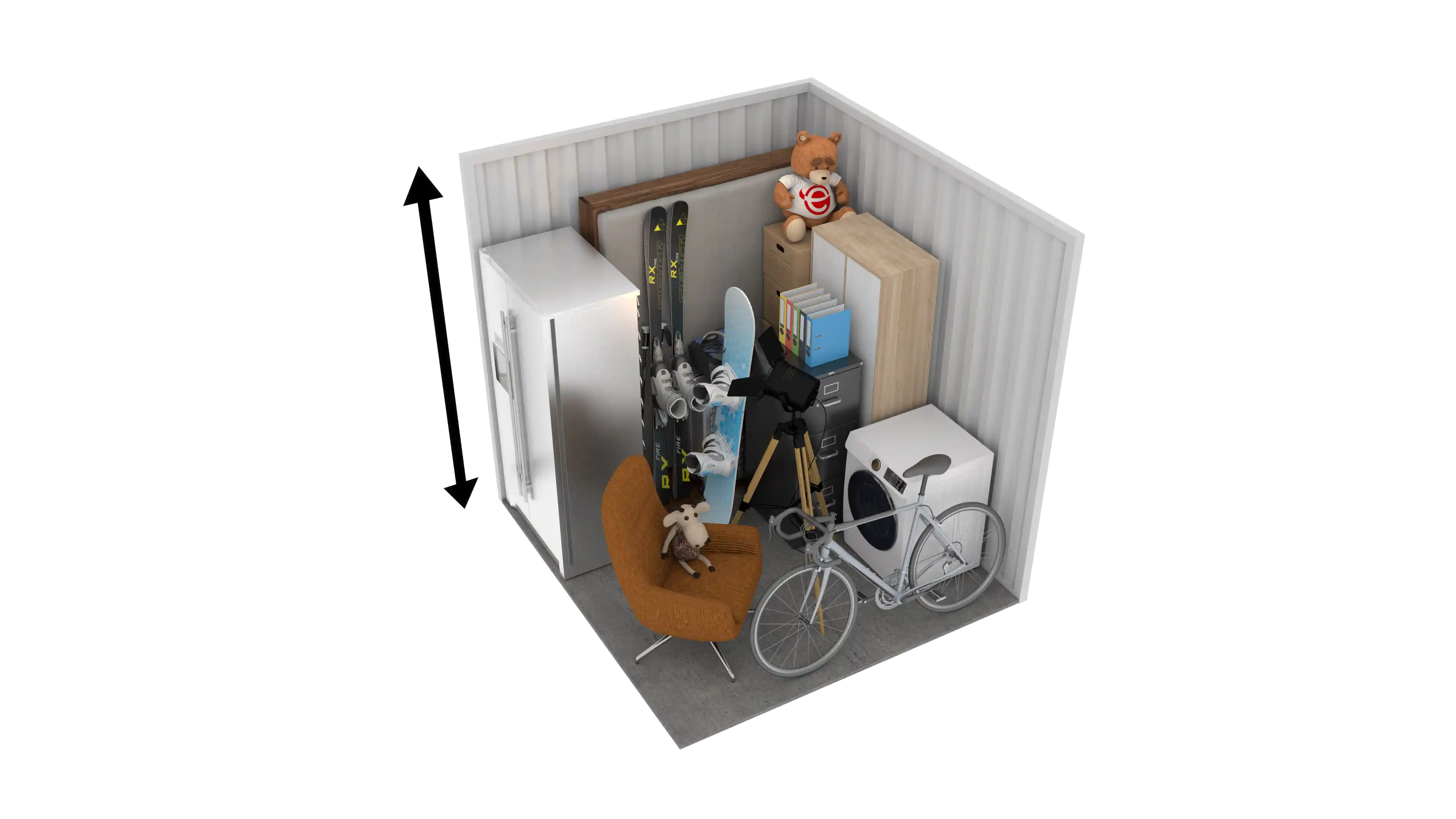 zoom_in
65 sq ft
Contents of a 2-bed flat should easily fit in here.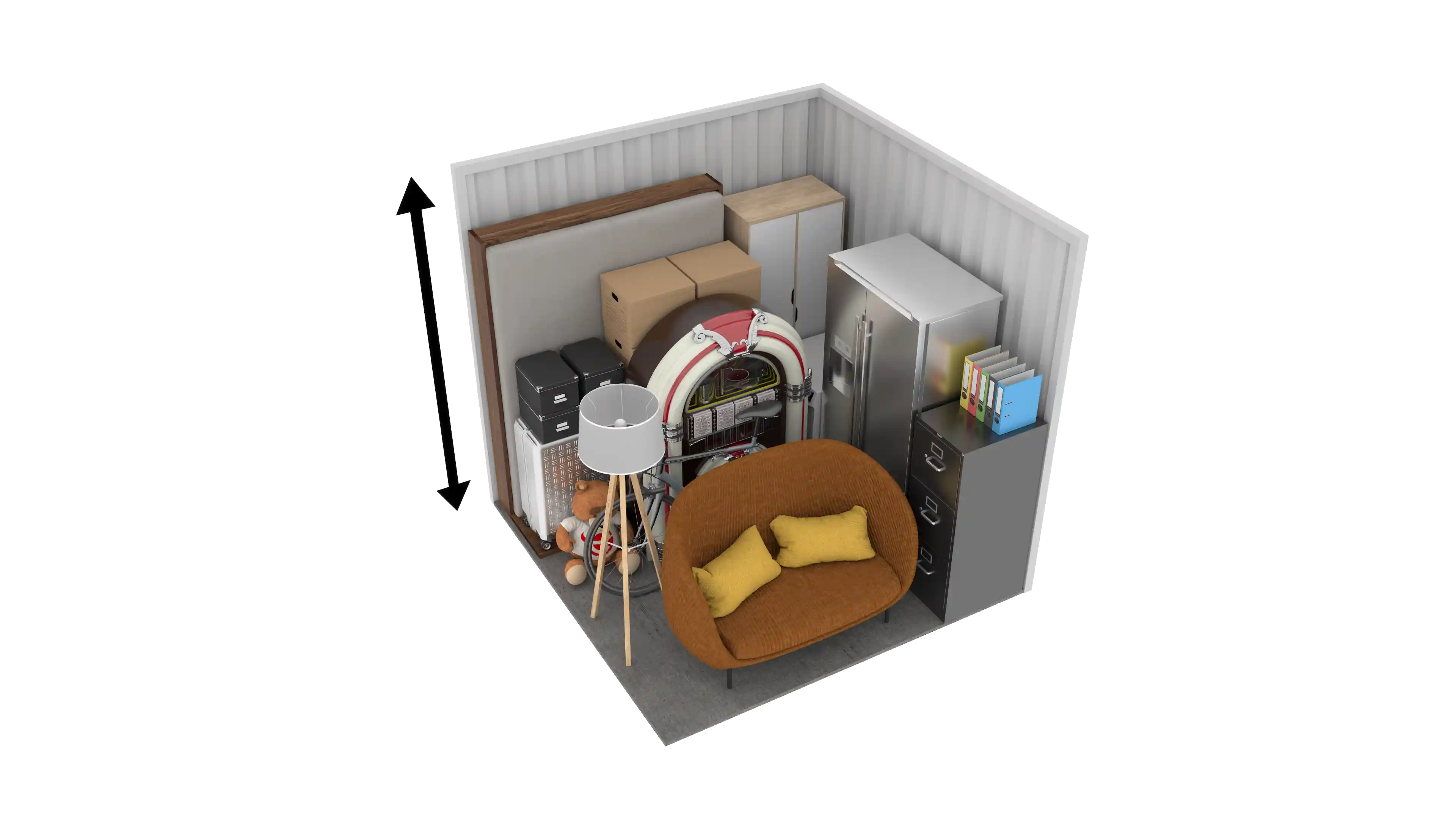 zoom_in
70 sq ft
Great for 2-bed house and apartment dwellers.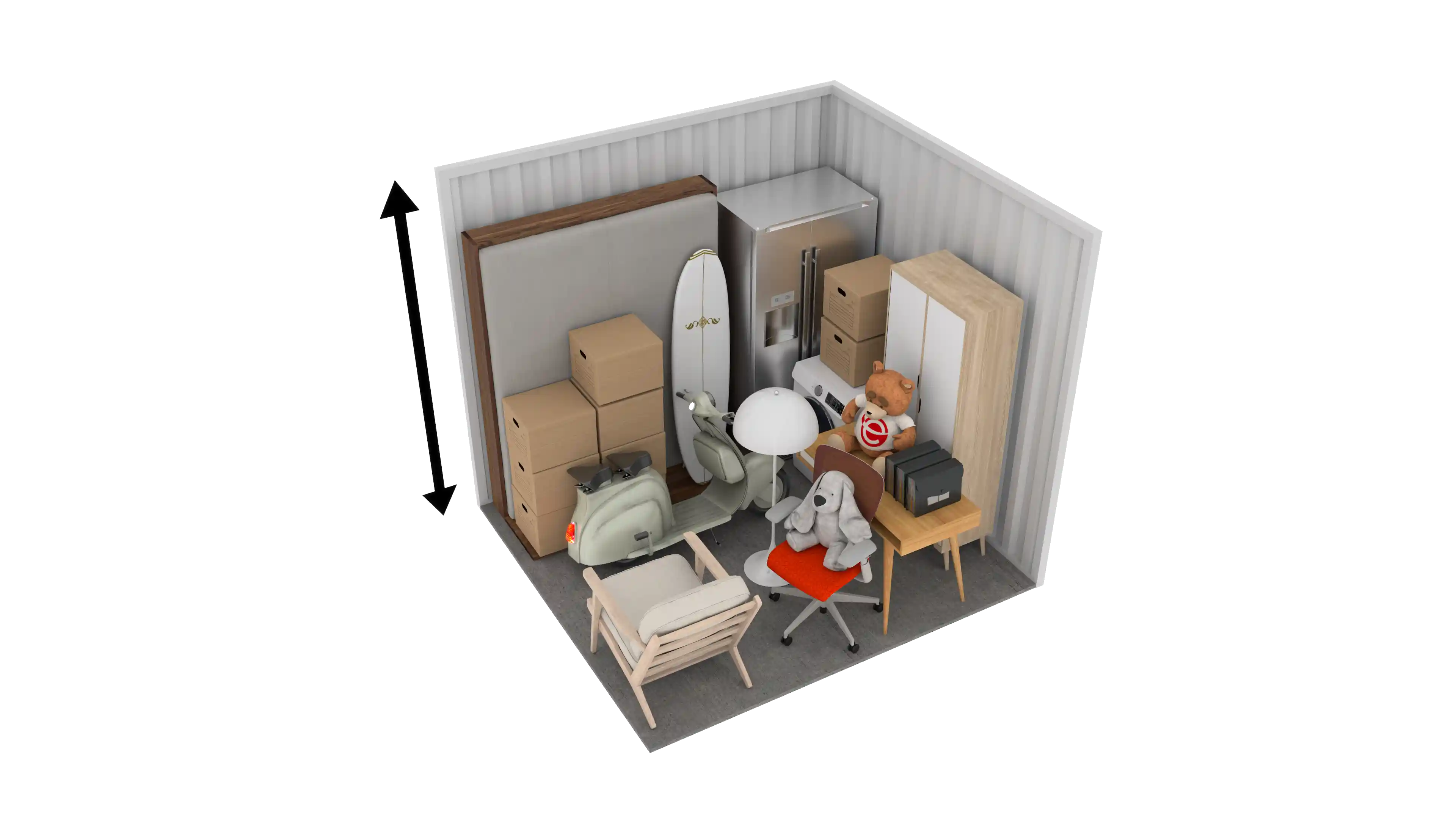 zoom_in
75 sq ft
Ideal for the contents of a 2-bed house.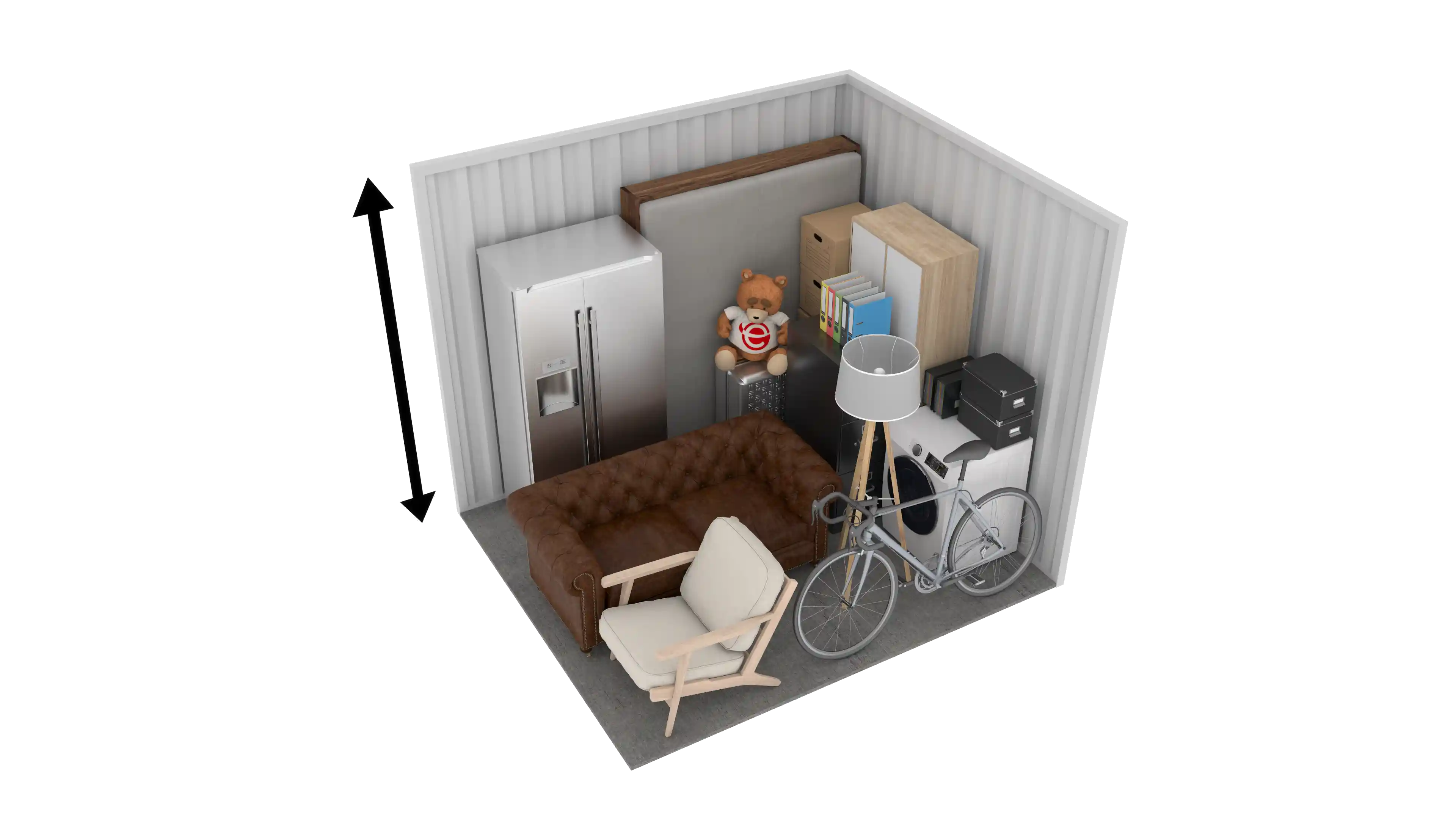 zoom_in
80 sq ft
Half the size of your average shipping container.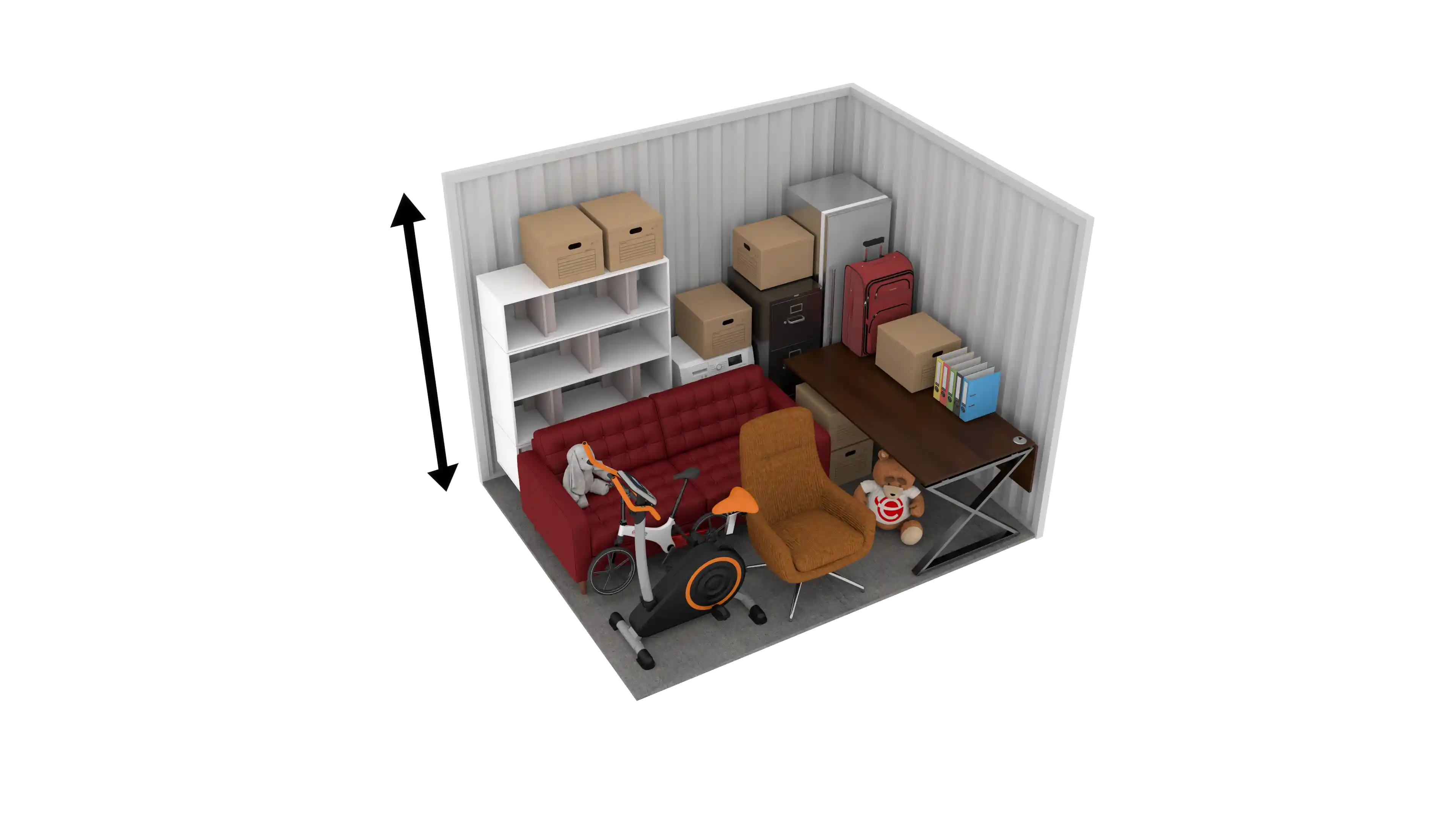 zoom_in
90 sq ft
Good choice for a small 2-bed house move.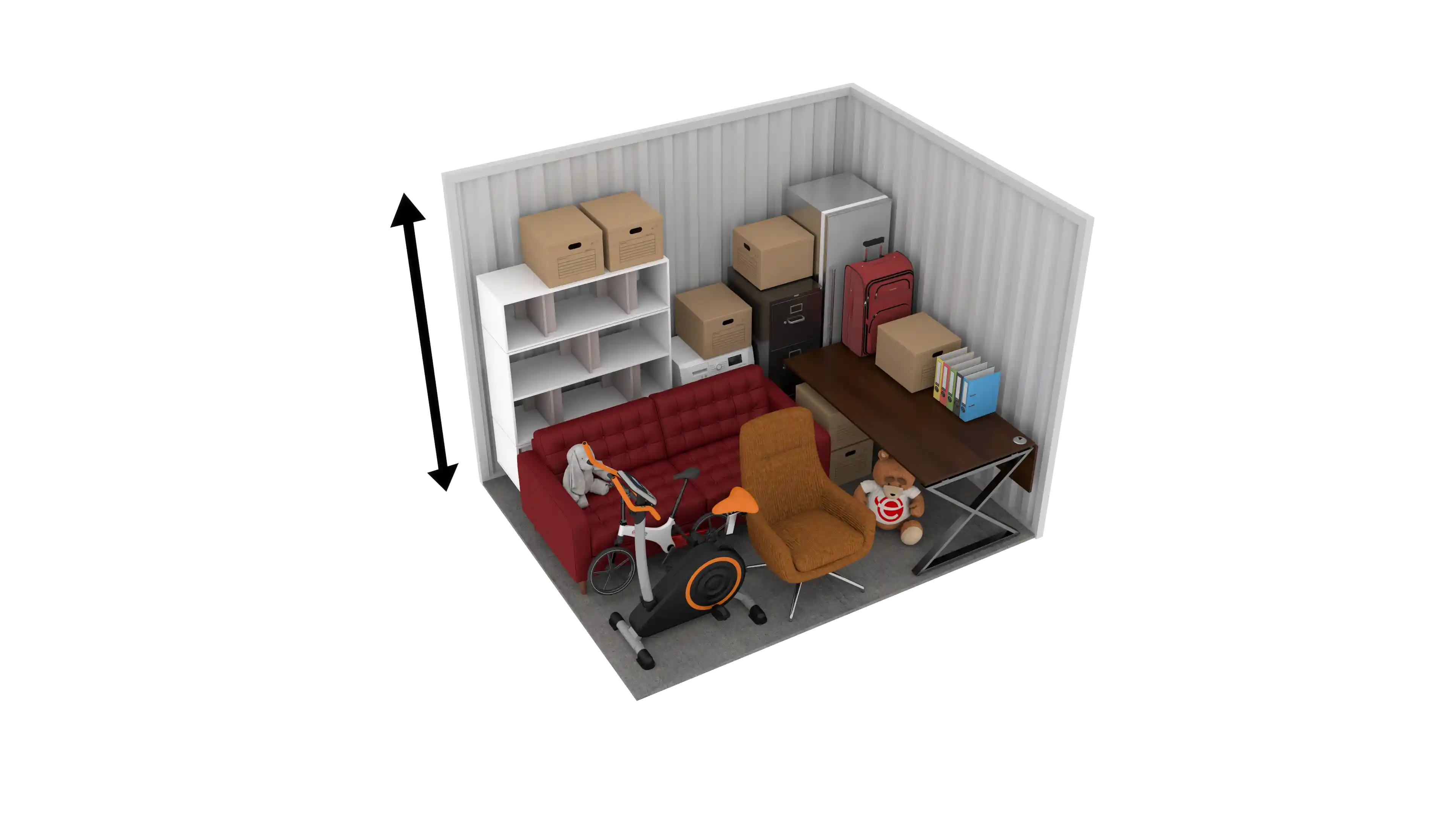 zoom_in
100 sq ft
Approximately the size of a single garage.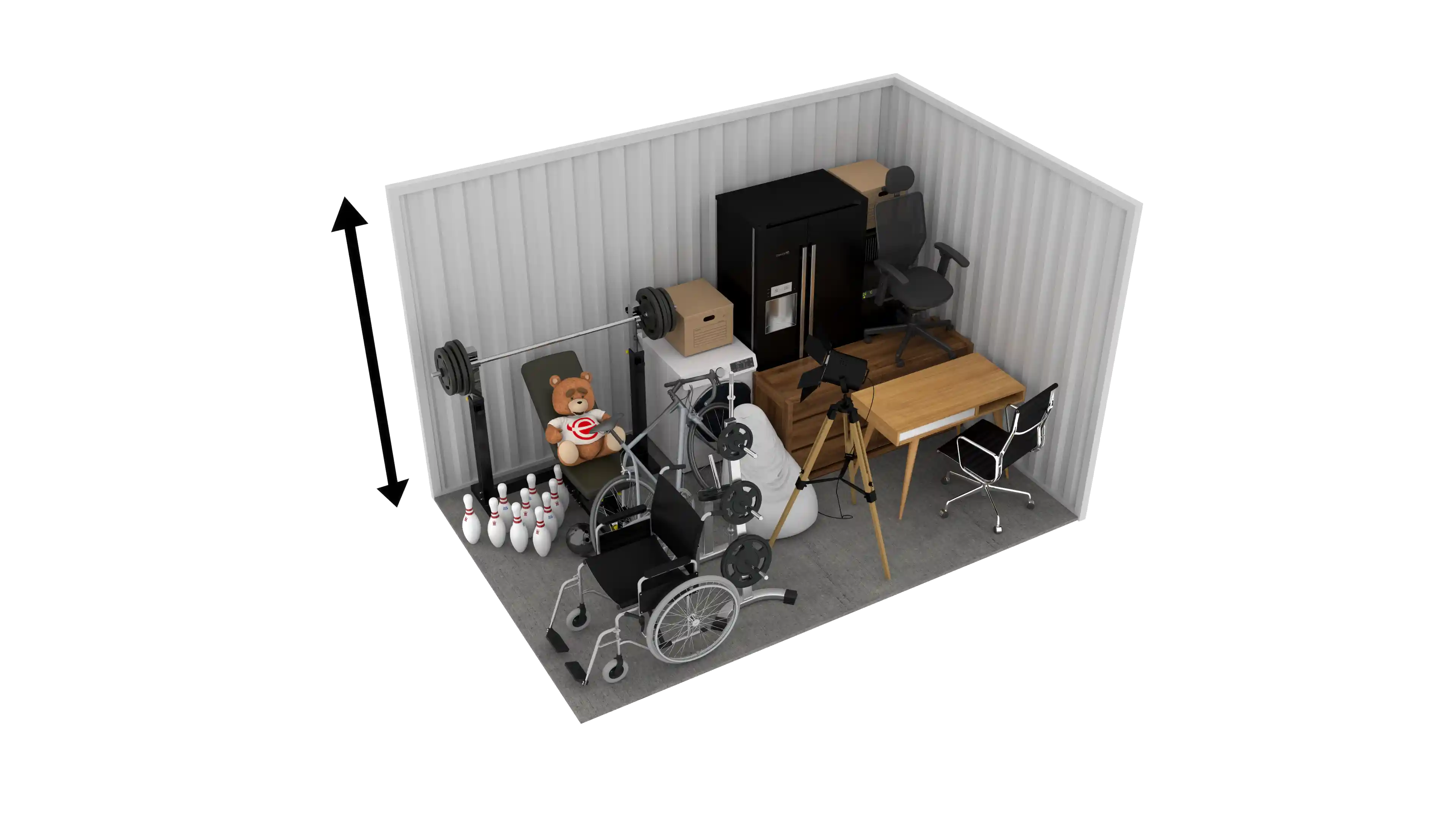 zoom_in
105 sq ft
Great for a small house move.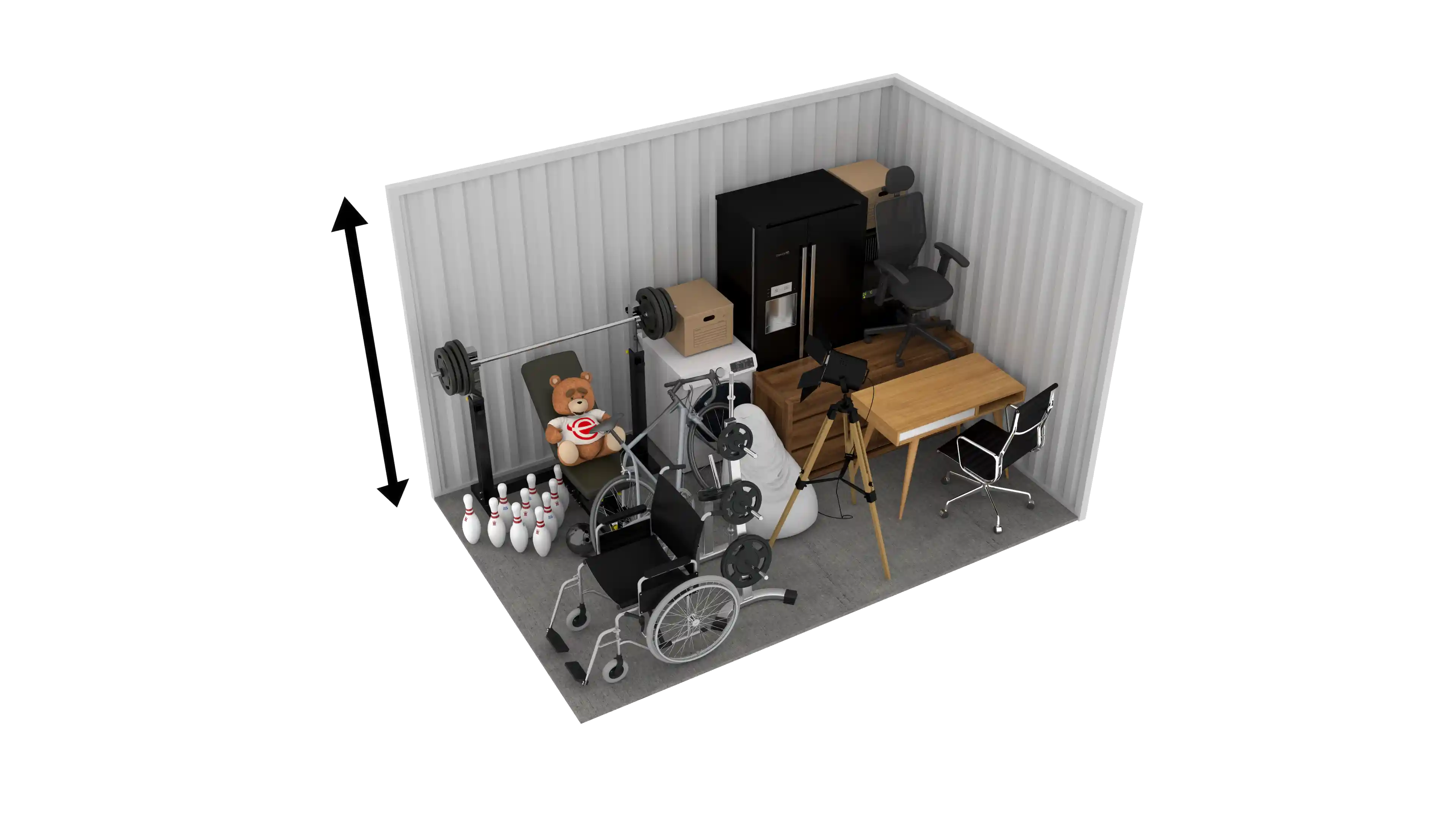 zoom_in
120 sq ft
Good choice for a small 3-bed house.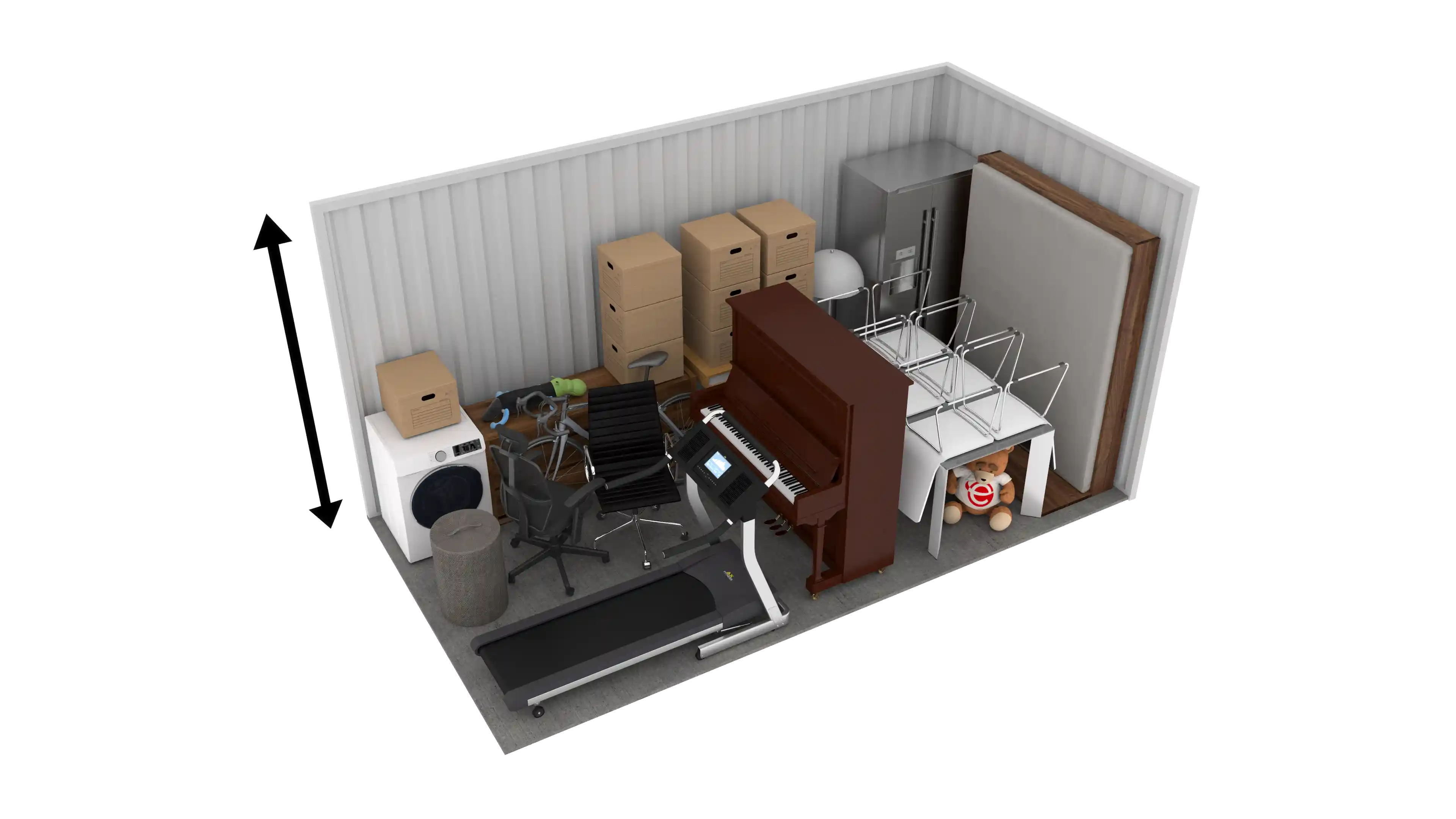 zoom_in
125 sq ft
Ideal for a 3-bed house.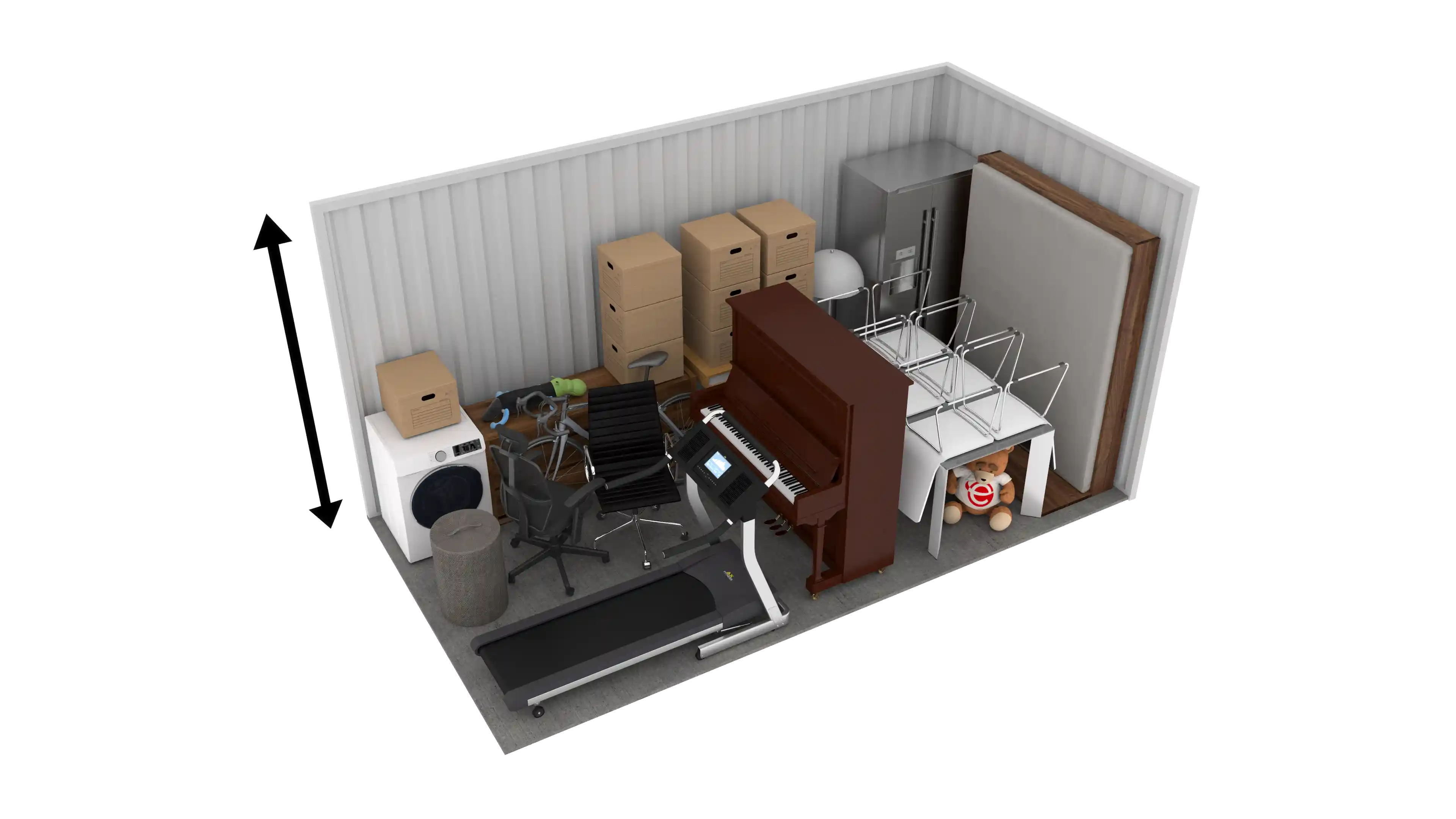 zoom_in
130 sq ft
Approximate size of a large single garage.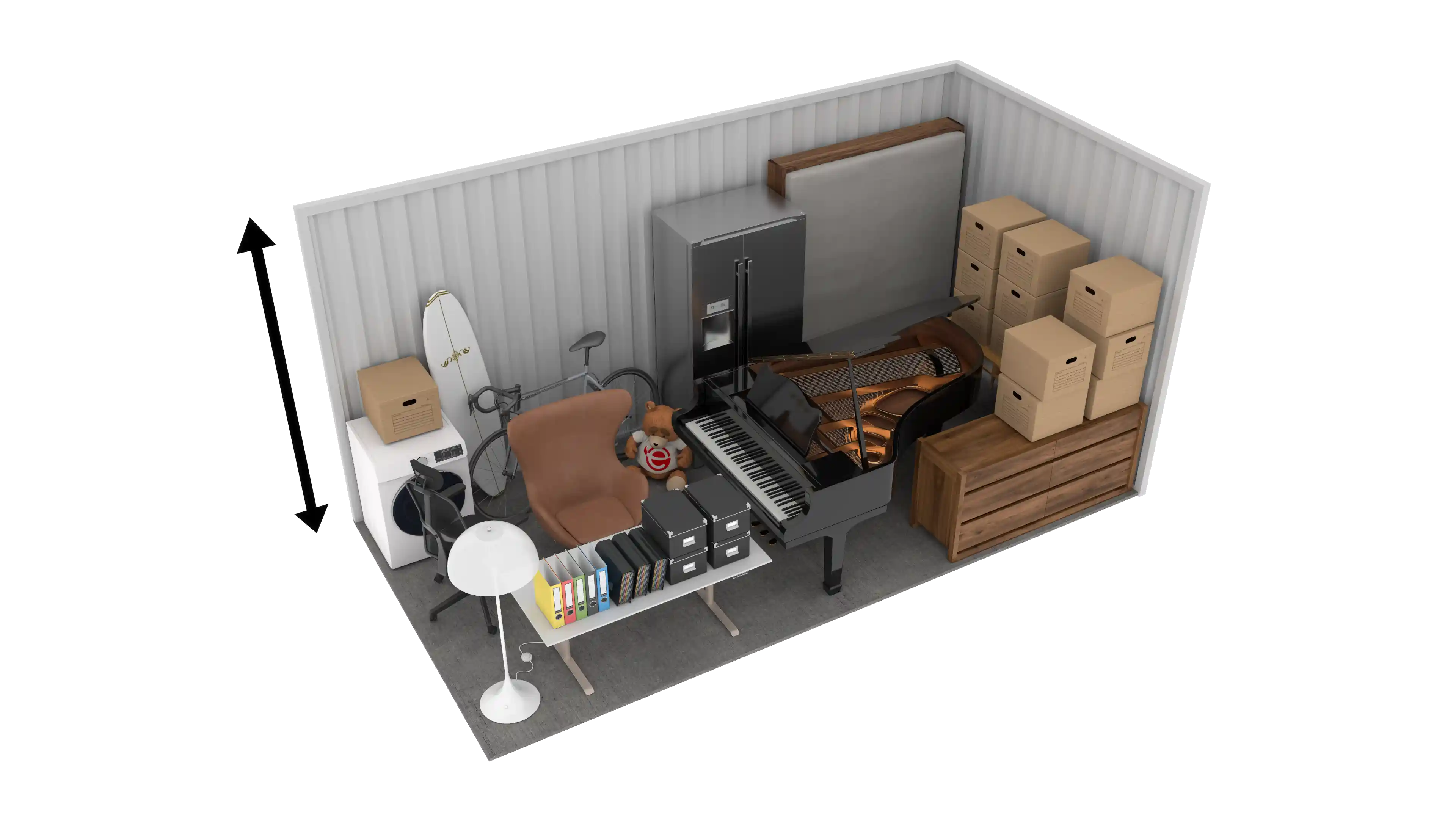 zoom_in
150 sq ft
Great for a 3-bed house move.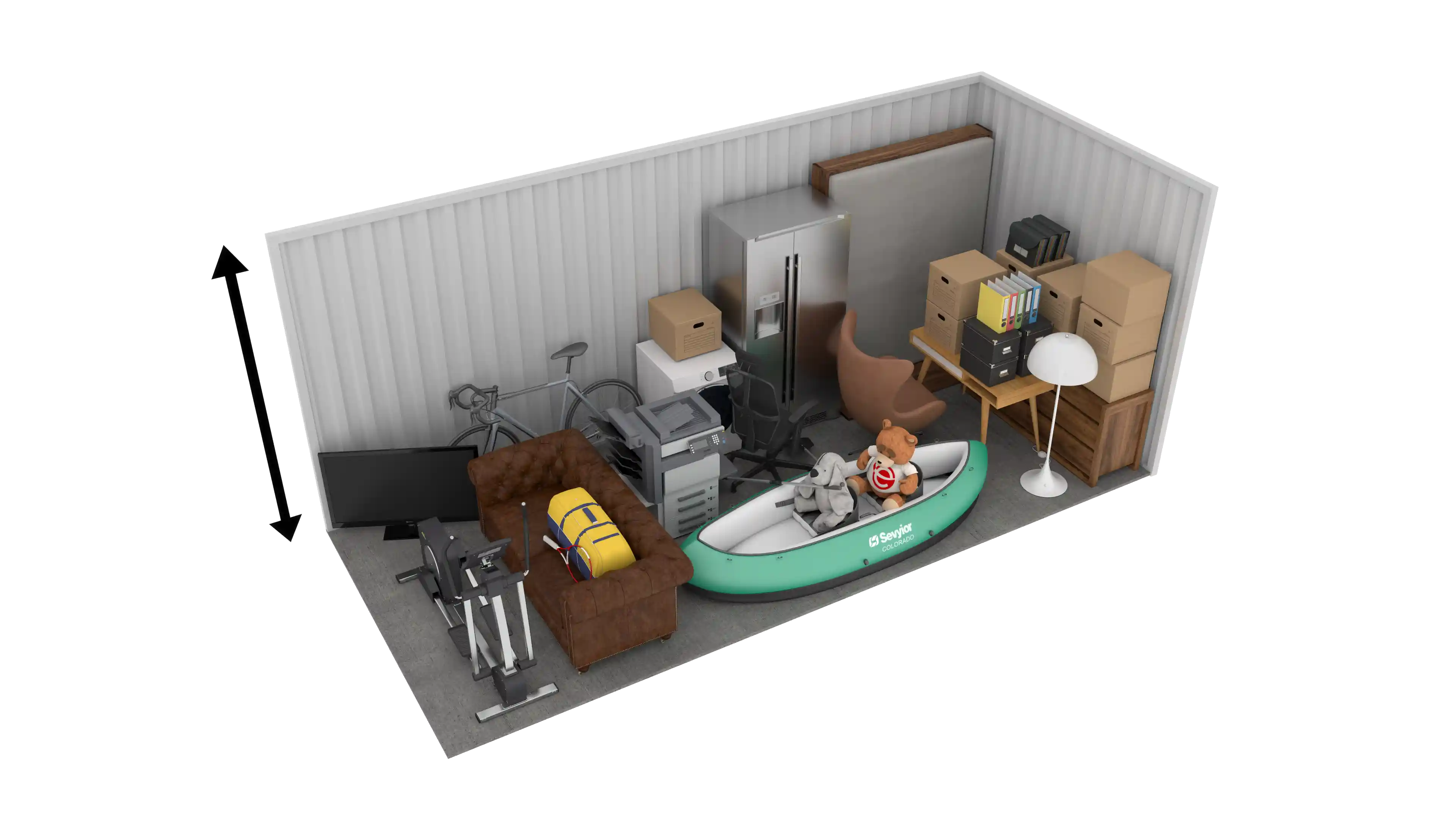 zoom_in
160 sq ft
Average shipping container size. Ideal size for a 3-4 bed house.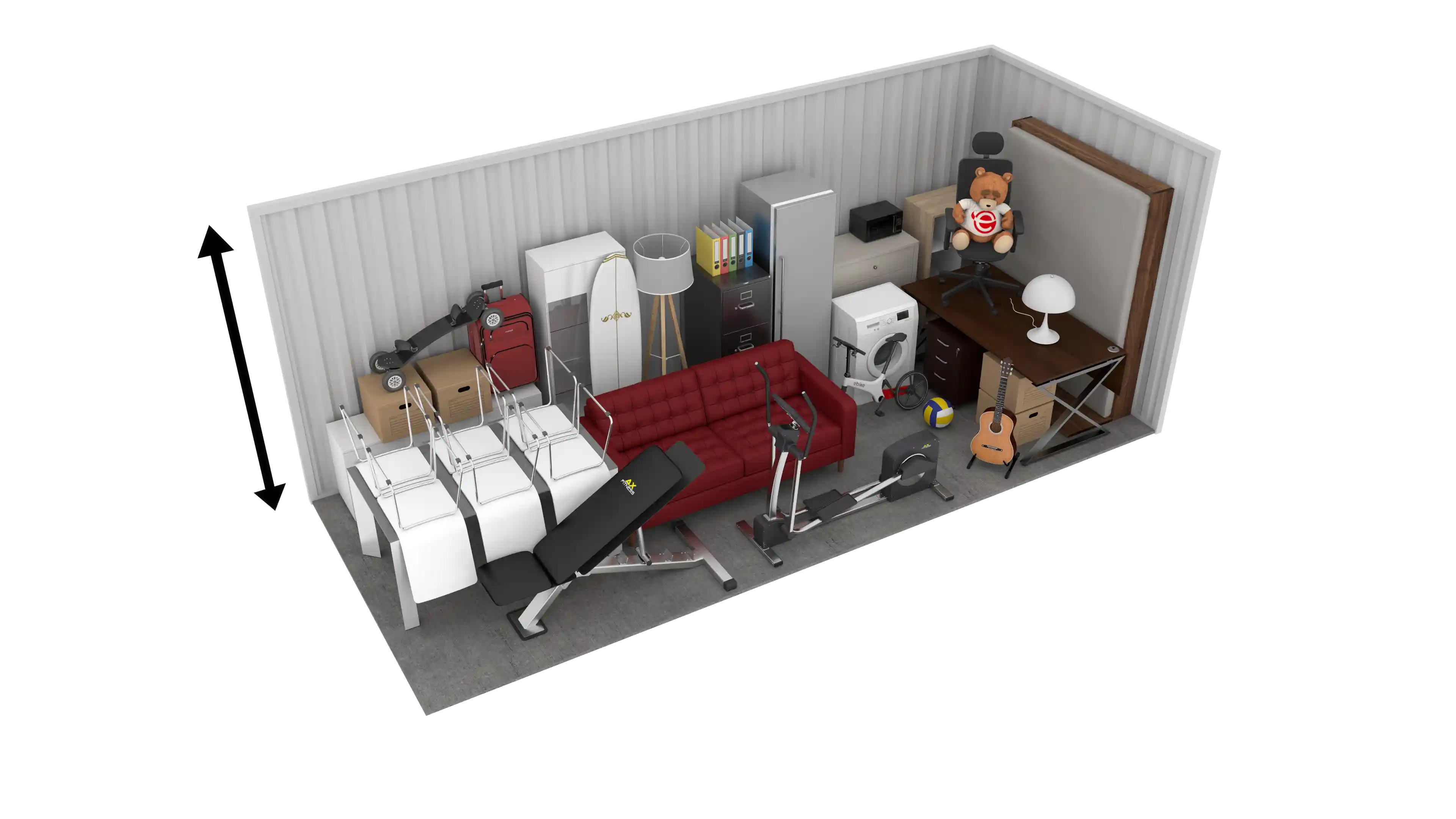 zoom_in
175 sq ft
Ideal size for the contents of a four bed house.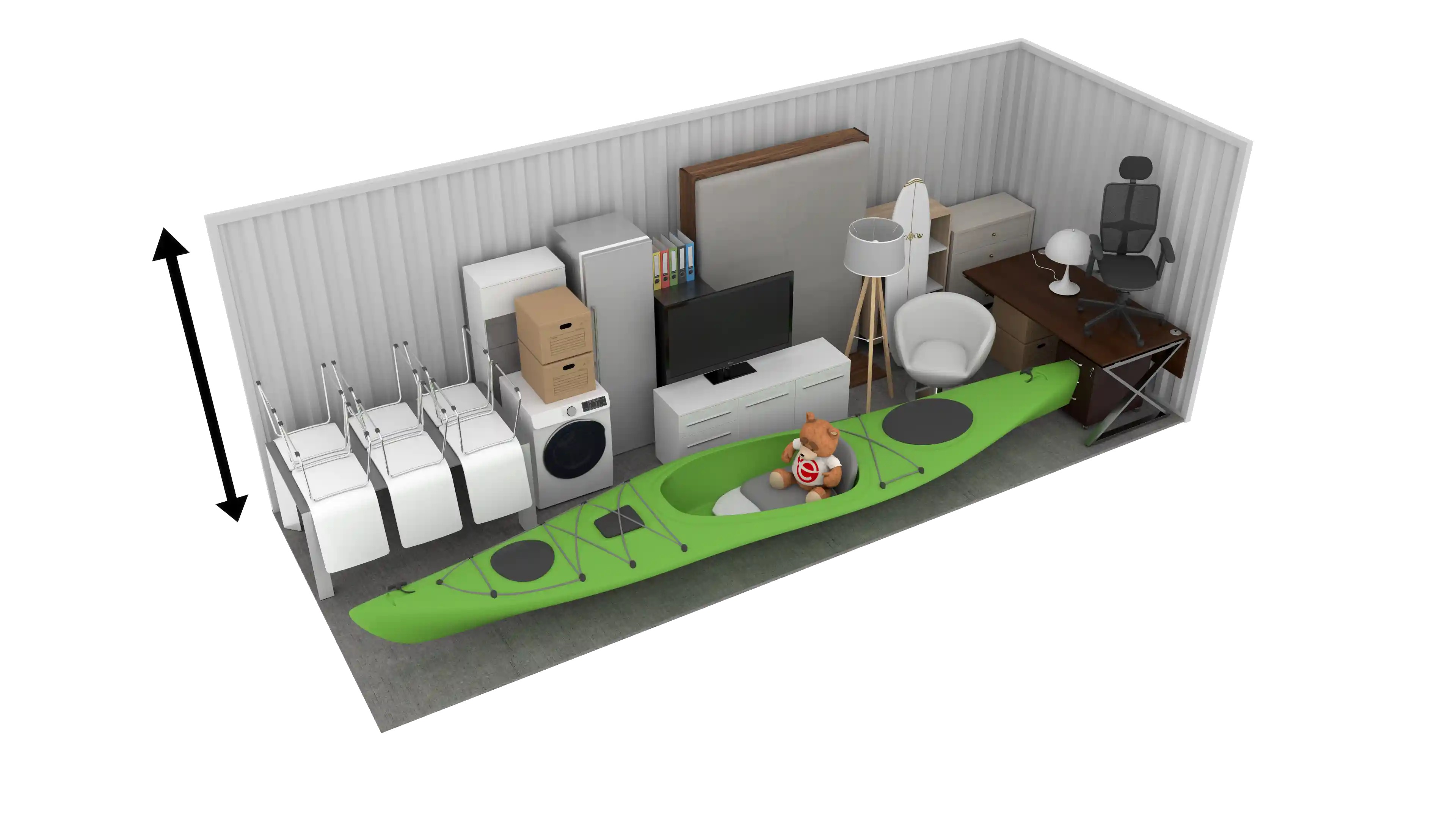 zoom_in
200 sq ft
A big unit suitable for a large 4 bed house.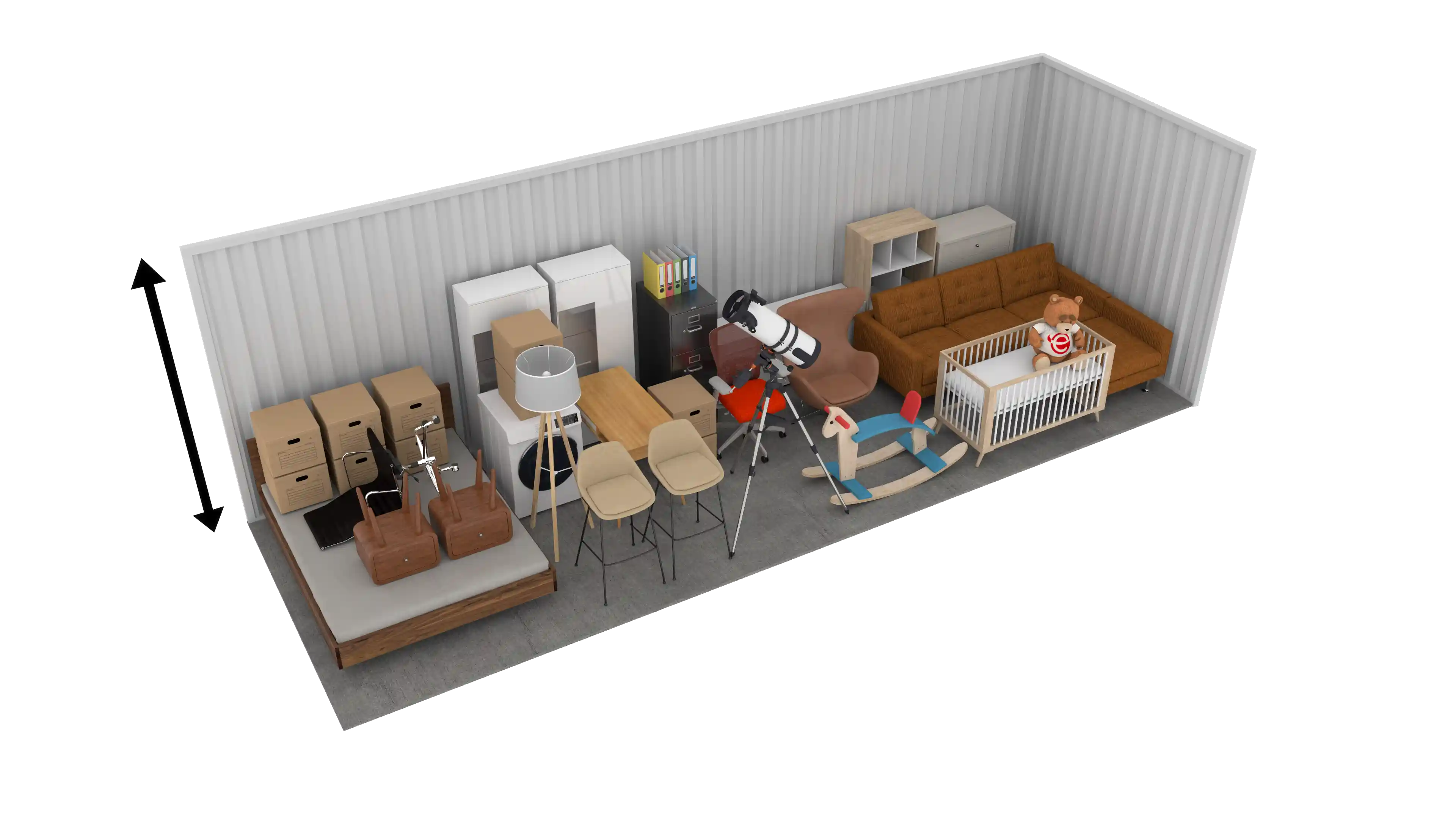 zoom_in
240 sq ft
Great for a 4/5 bed house or larger business use.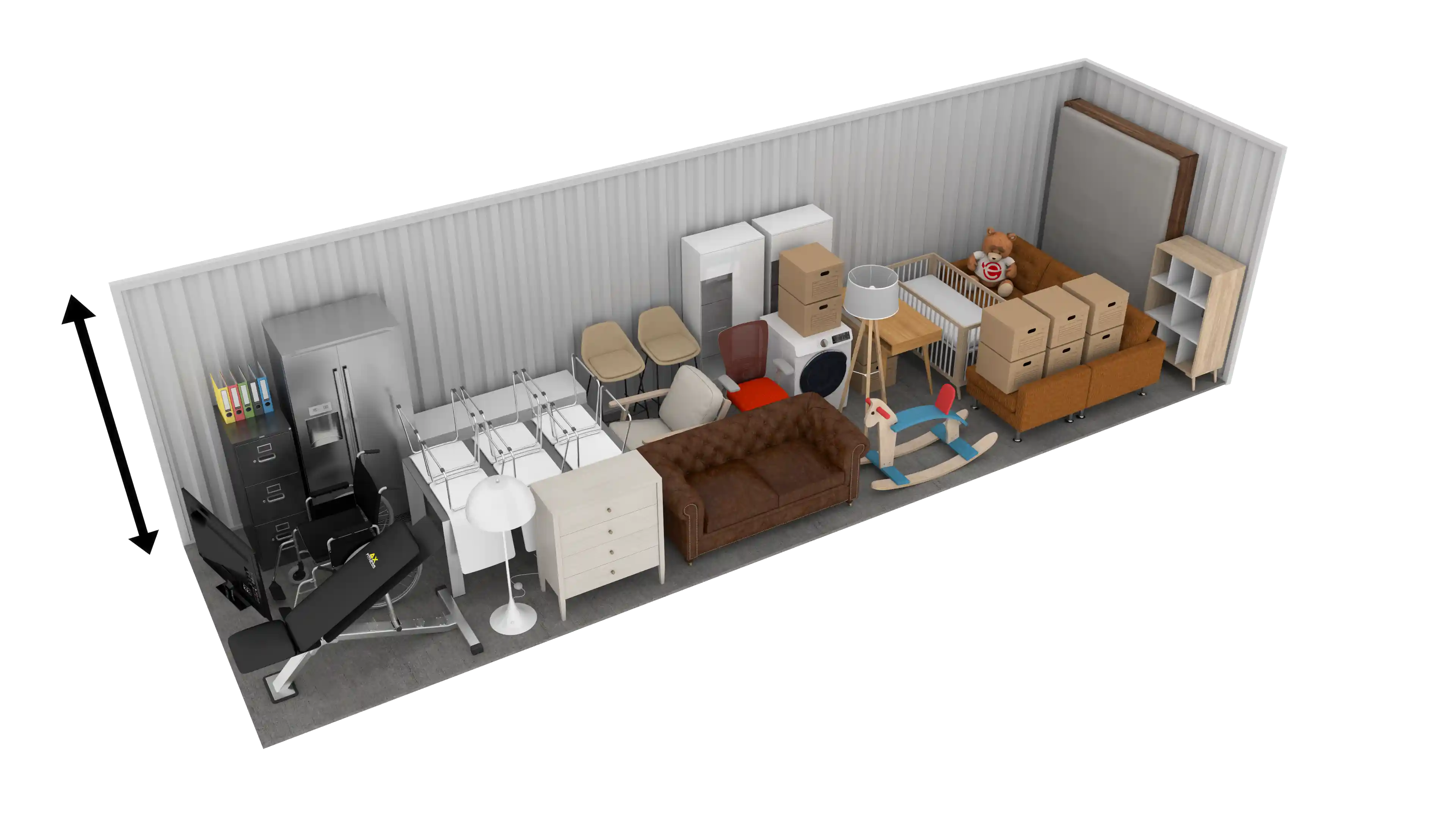 zoom_in
250 sq ft
Ideal for the contents of a 5 bed house; useful for business relocations.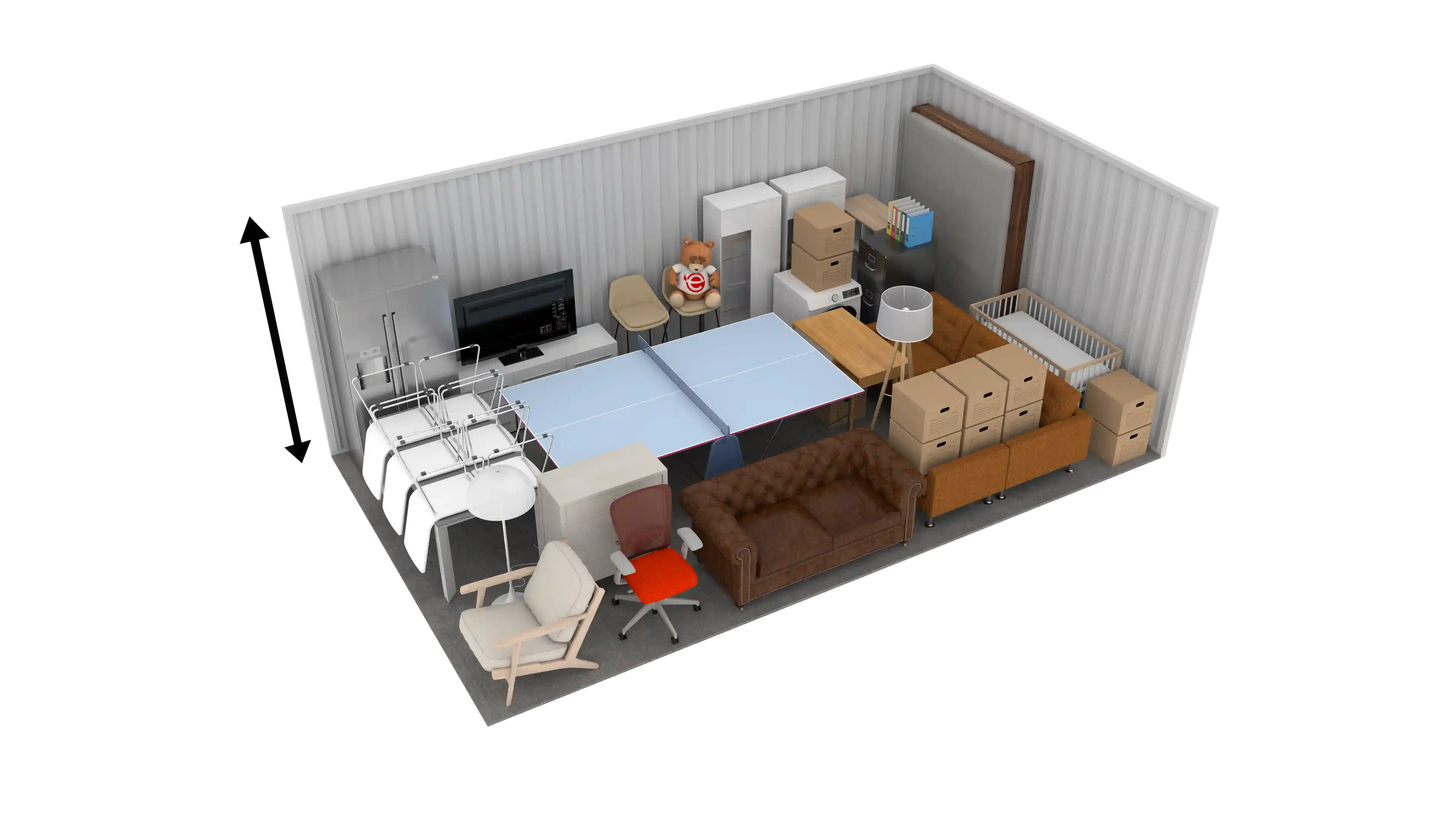 zoom_in
300 sq ft
A big space good for a 5 bed house or small business inventory.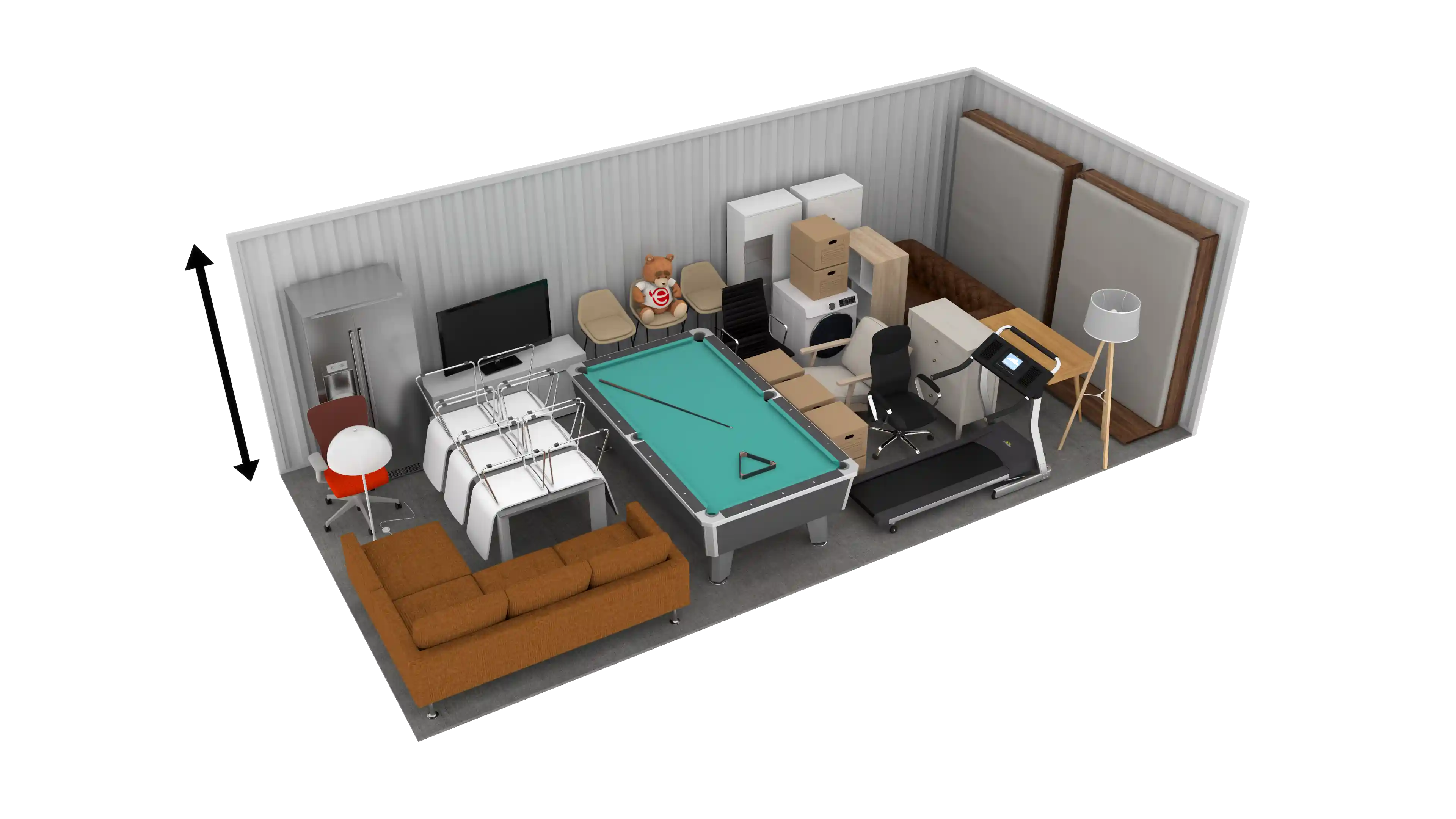 zoom_in
320 sq ft
Good unit for the contents of a large 5 bed house.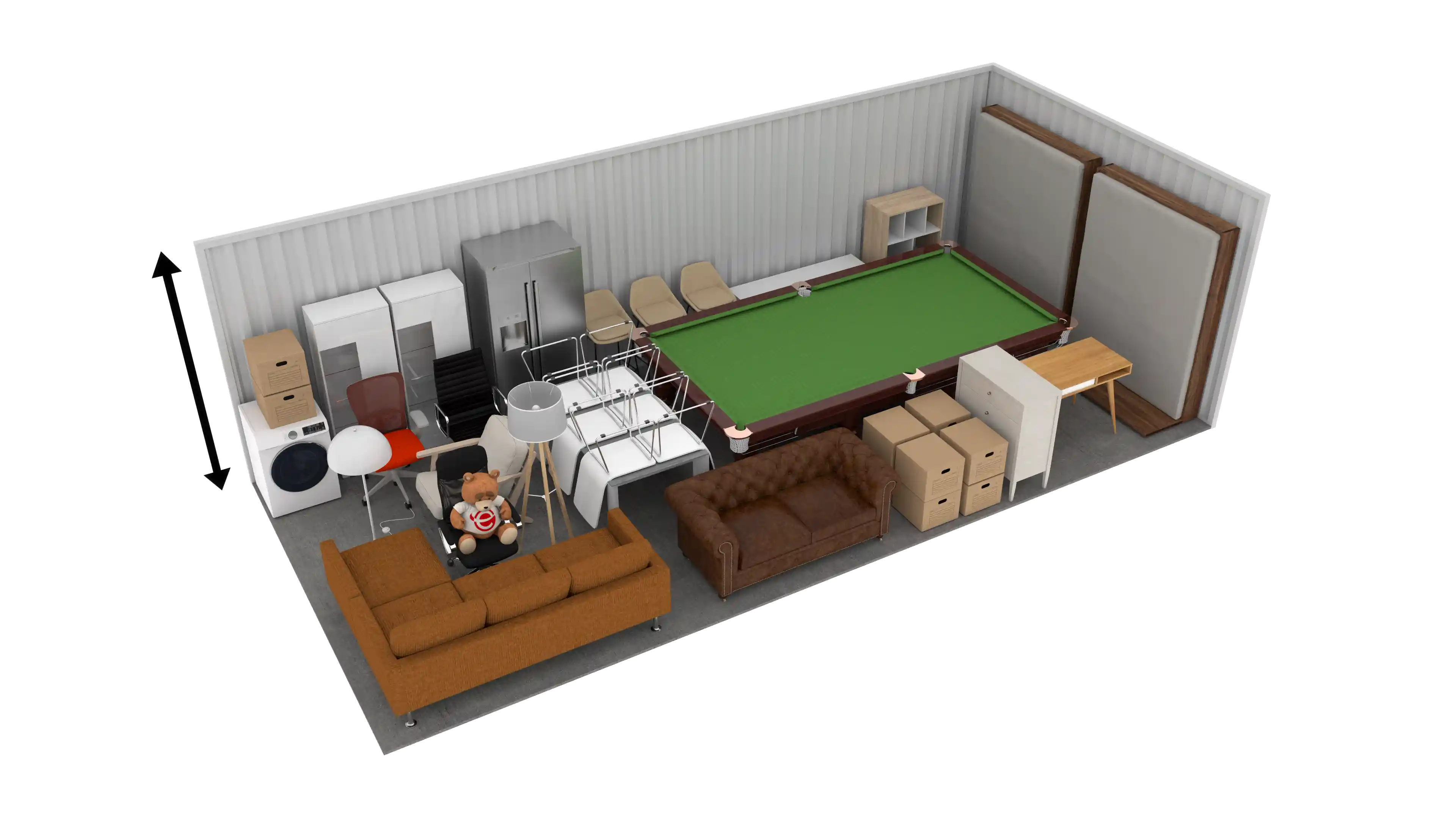 zoom_in
350 sq ft
Great size for the contents of a 6 bed house and garage.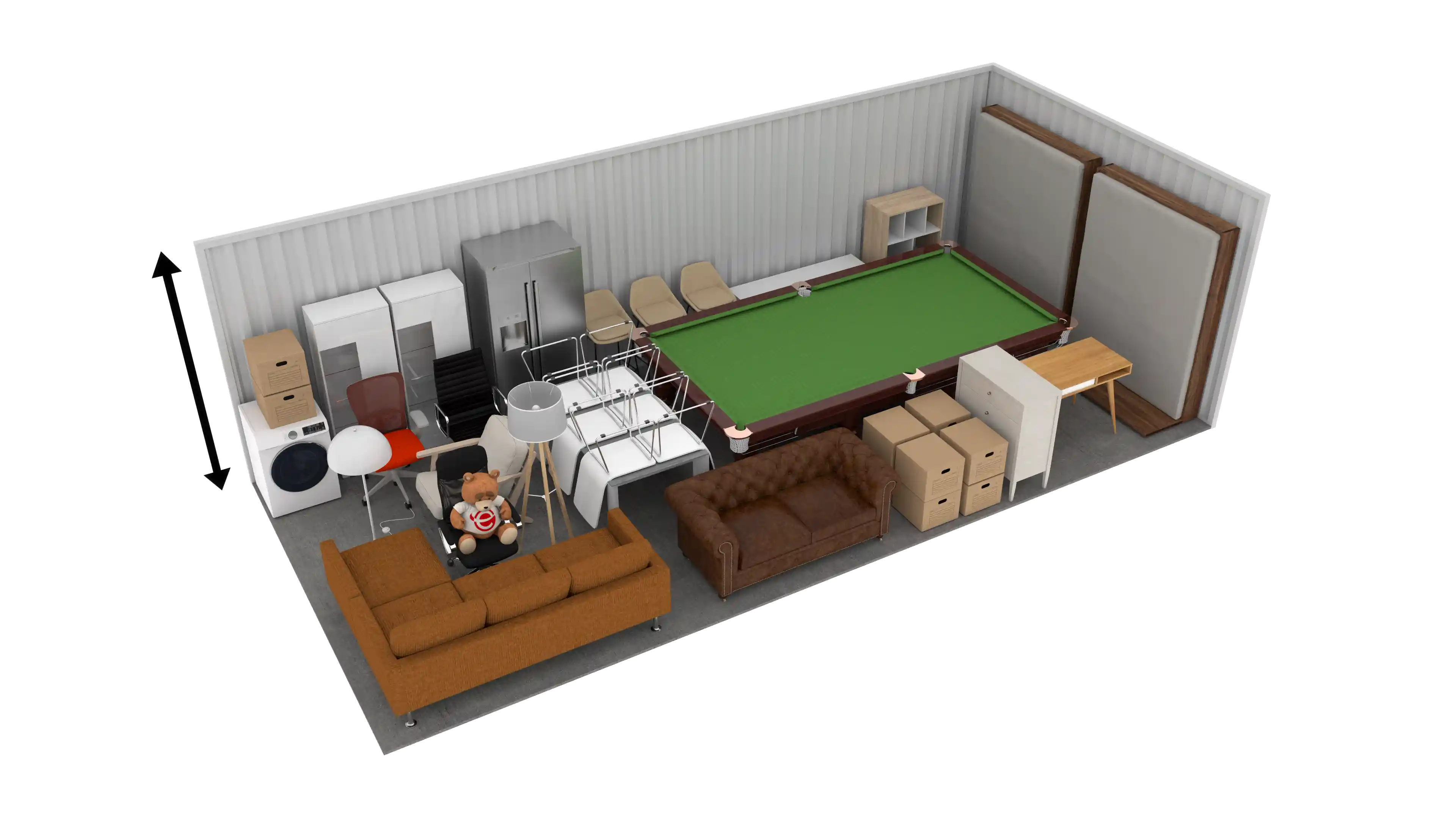 zoom_in
400 sq ft
Very large unit good for businesses or a 6 bed house, garage, and shed.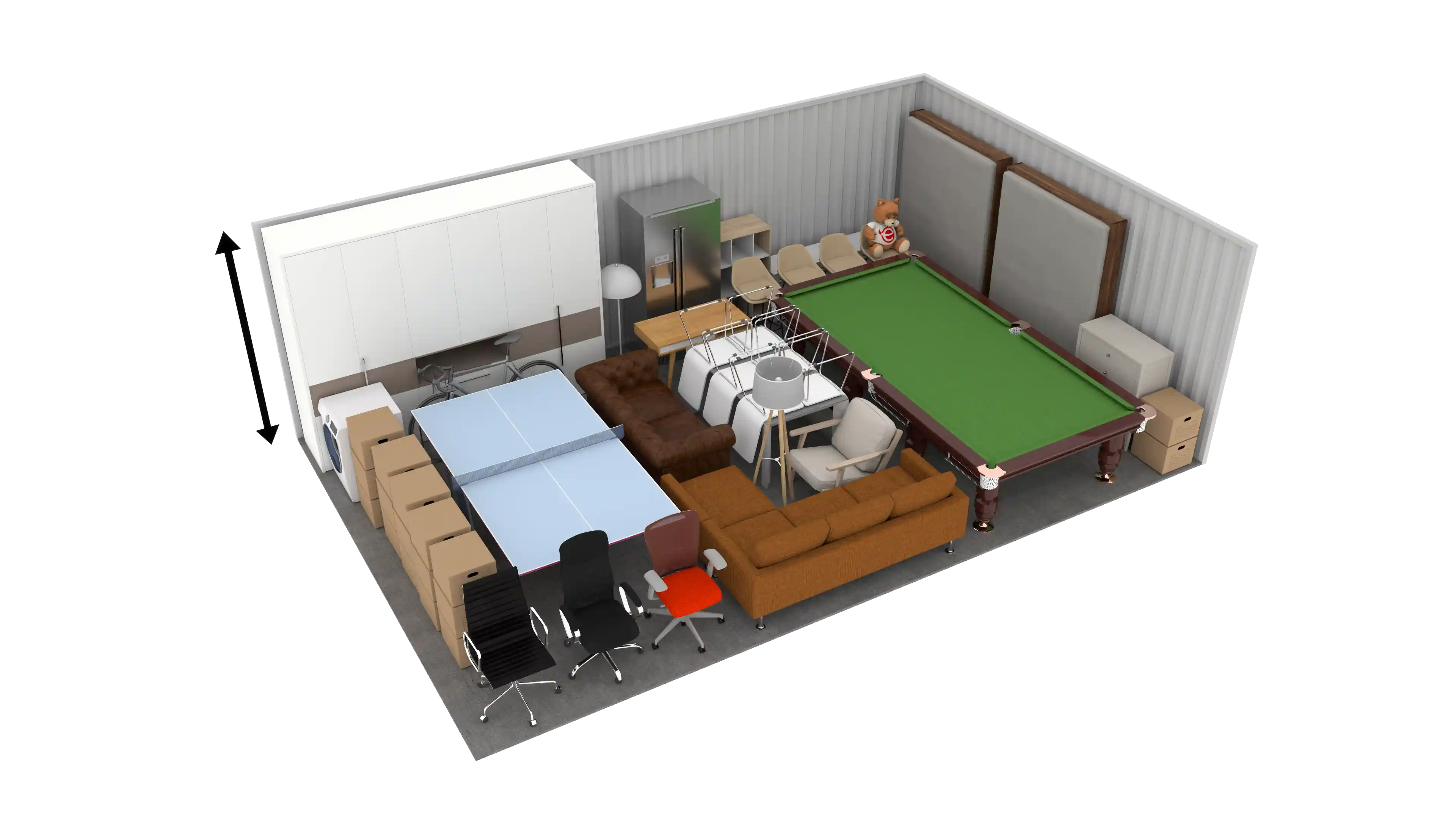 zoom_in
500 sq ft
Ideal for businesses with large quantities of stock.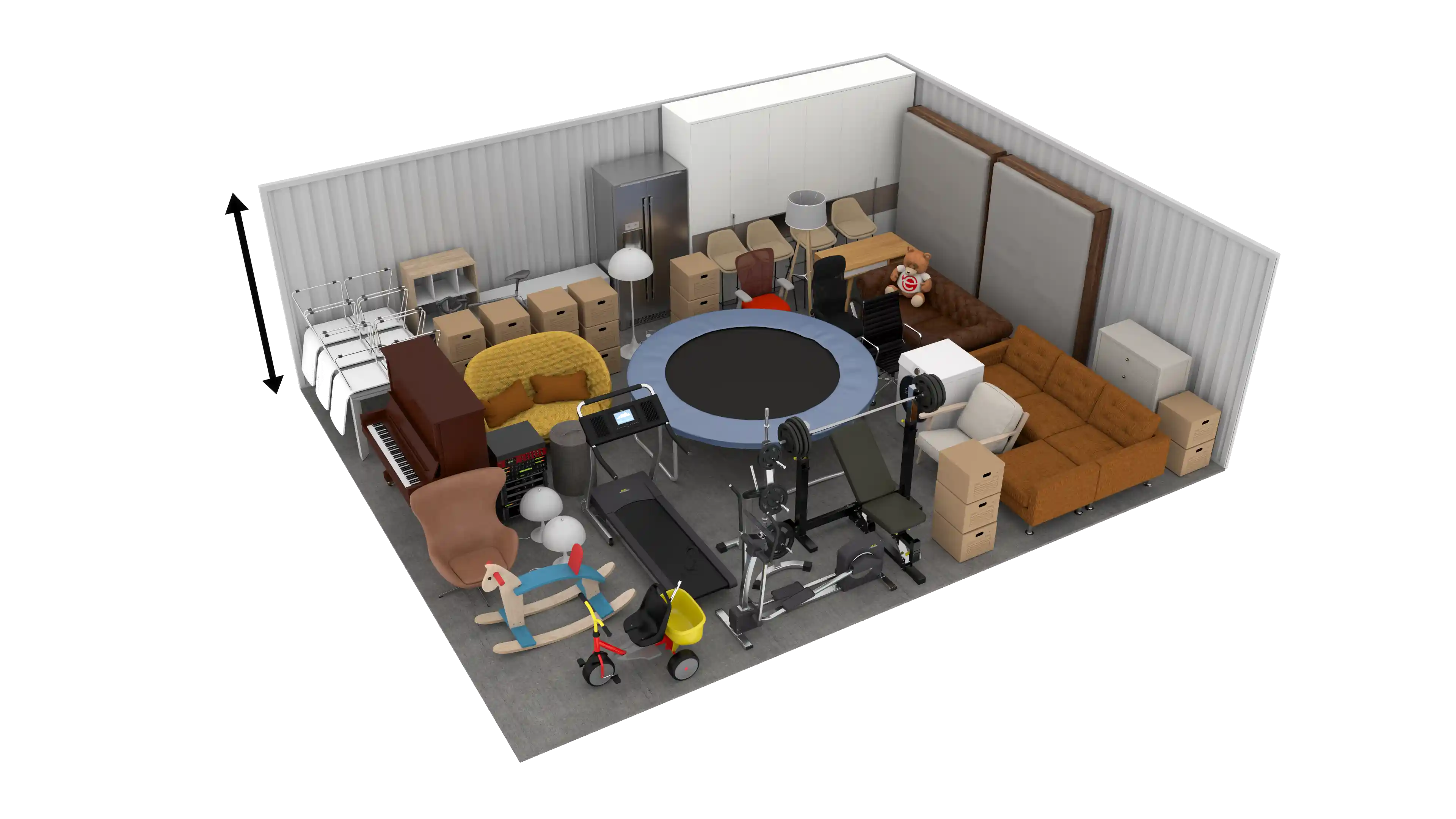 zoom_in
1000 sq ft
The size of a typical small industrial unit, great for businesses with equipment.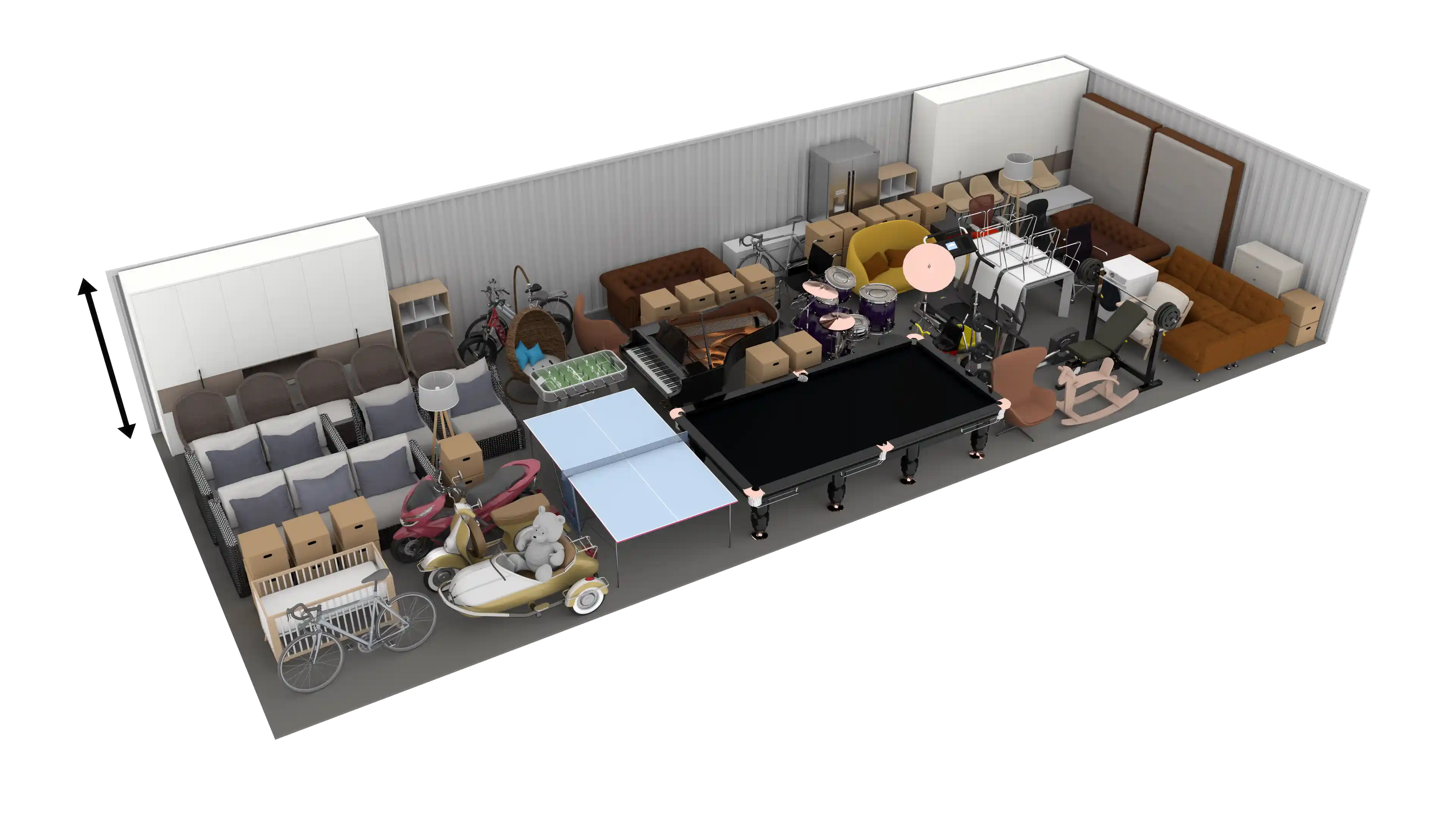 zoom_in
1160 sq ft
Mid-size industrial unit size, good for businesses with large equipment.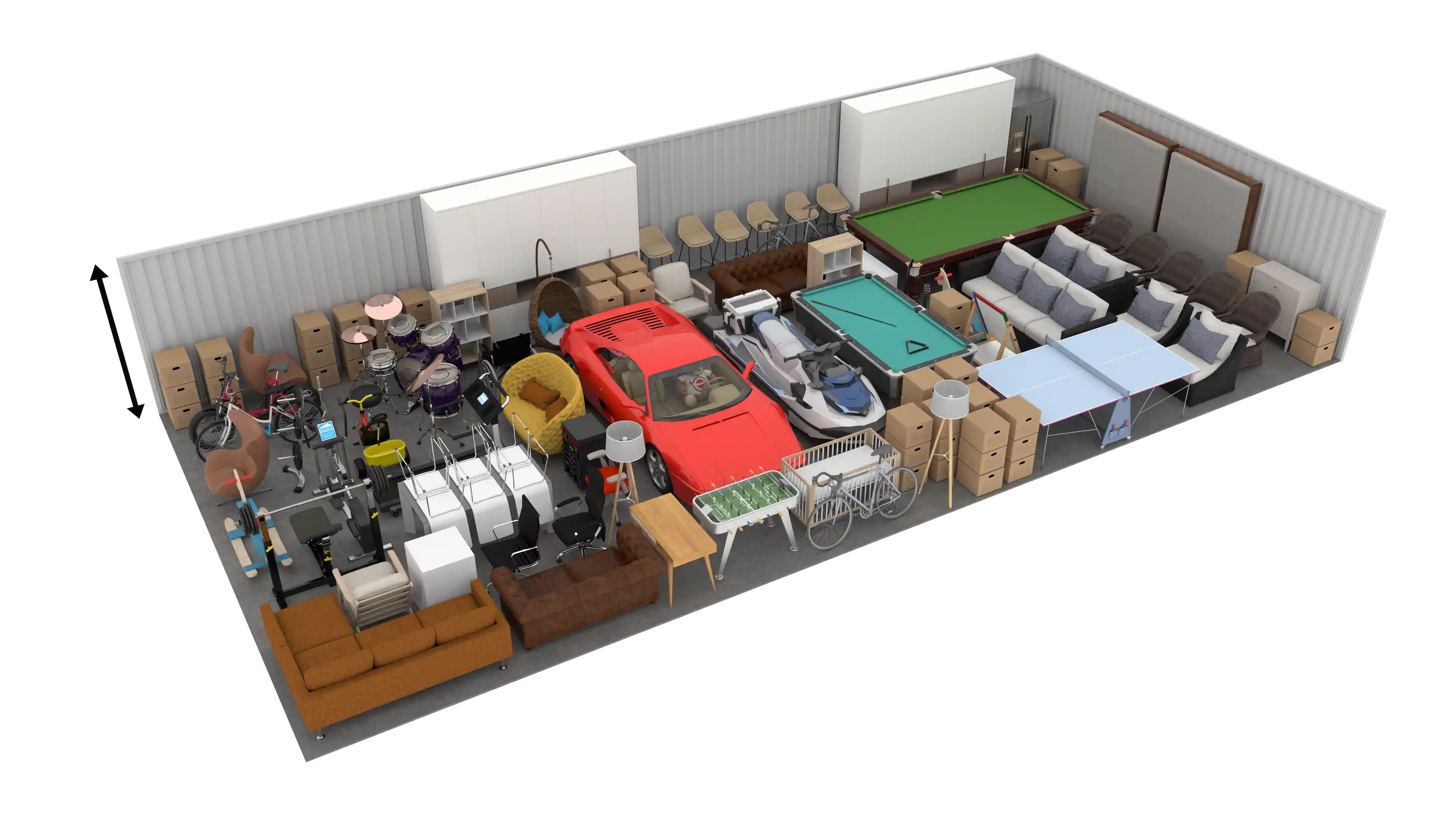 zoom_in
4000 sq ft
Larger industrial unit size with space for vehicles and equipment.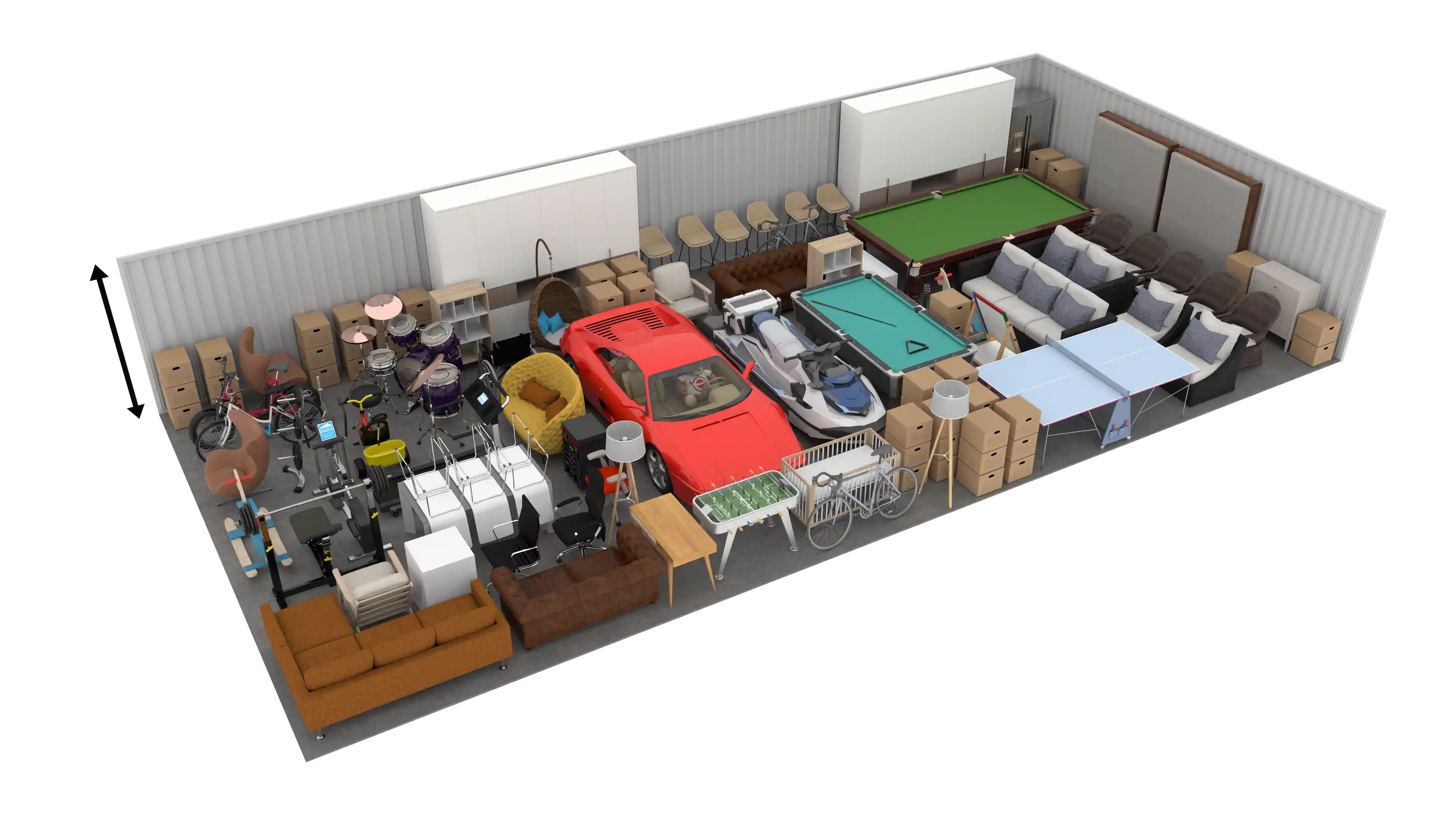 zoom_in
FAQ's
Frequenty asked questions
Can you explain what self-storage is and how it could be beneficial for me?

add

maximize

Self-storage provides a personal, secure space where you can store your belongings, whether they're household items, business stock or documents. After you've signed a lease agreement with the storage company in Oxfordshire, you'll be able to access your storage unit during the facility's opening hours. While you handle the packing and arranging of your items, the storage company takes care of the premises' security and maintenance.
I'm concerned about the security of my belongings. How safe is self-storage in Oxfordshire?

add

maximize

Rest assured, most self-storage facilities in Oxfordshire prioritise security. They typically use CCTV systems that operate around the clock, robust locks for each individual unit, trained security personnel, and access control measures. However, security features can vary among facilities, so do ask each company about their specific security protocols.
I'm unsure about the size of the storage unit I should rent. Can you advise?

add

maximize

The size of your storage unit depends on how many items you wish to store, and their sizes. Many Oxfordshire storage facilities offer various unit sizes, from compact lockers suitable for a few boxes or documents, to spacious units that can hold the furniture and contents of a large home. The facility's staff will usually be able to help you determine the most suitable unit size based on your needs.
Is my property insured while it's in the storage unit?

add

maximize

Some storage facilities in Oxfordshire might include insurance as part of their package, but it's not a guarantee. It's essential to ask the facility if they offer any insurance coverage, and what the terms of this coverage are. If they don't, you might want to think about taking out a separate insurance policy to cover your items while they're in storage.
Will I be able to access my storage unit frequently? Are there any limitations?

add

maximize

Most self-storage facilities in Oxfordshire allow for easy access to your unit during their operational hours, with some even offering 24/7 access. However, access policies can differ between facilities, so if you need to regularly retrieve or add items, it's a good idea to confirm the access times before signing a rental agreement. All access times are listed on explorage.com for our storage operators.
Self Storage Facility Reviews