Self Storage in Oxford
share
Oxford's Top Self Storage Choices on Explorage.com – Find & Book in a Flash!
rocket_launch Need Assistance deciding on what storage space you require?
Storage Sizes
verified_user

Price Guarantee

close

Same prices and discounts as when booking direct. No booking fees. Find cheaper? We'll refund the difference.
thumb_up

Free Cancellation

close

No strings attached! Enjoy the flexibility of free cancellation with Explorage.com. Life can be unpredictable, but your storage booking doesn't have to be. Book with confidence, knowing you can cancel hassle-free if plans change.
Sorted by: Distance from location
Results: 12
Discover Oxford's Premier Self Storage Facilities with Explorage.com
When you think of Oxford, the mind often wanders to historic streets, academic excellence, and charming architecture. But for locals and those in transition, Oxford isn't just about these iconic images; it's also about making the most of the space you have. Enter Explorage.com: Oxford's one-stop solution for all your self storage needs.
Oxford's Growing Need for Quality Self Storage
As one of the UK's premier educational hubs, Oxford witnesses a constant influx of students, professionals, and families. Whether it's students requiring space for their belongings over summer, families decluttering their homes, or businesses needing storage for their stock, the demand is ever-present.
Why Choose Explorage.com in Oxford?
1. Instant Access to Oxford's Best Storage Options: Explorage.com ensures you don't have to browse through multiple websites or make countless calls. At your fingertips, you have immediate visibility of the most highly recommended self storage facilities in Oxford.
2. Compare and Contrast: Everyone's storage needs are different. With our user-friendly platform, you can quickly compare the size, price, and features of various self storage units, ensuring you make an informed decision tailored to your requirements.
3. Straightforward Booking: Once you've identified the perfect self storage solution, book it instantly through Explorage.com. No need for back-and-forth emails or waiting on hold; secure your space within moments.
Safety, Security, and Peace of Mind
When storing personal or valuable items, security is paramount. The self storage facilities listed on Explorage.com are chosen with a commitment to high security standards. Many of our partnered facilities in Oxford boast features like 24/7 CCTV surveillance, individual alarms, and secure access controls. When you store, you can rest easy knowing your possessions are in safe hands.
Flexible Solutions for Every Need
Perhaps you're moving home and need a temporary place to store furniture. Or you're a student leaving for a short break and need storage for your books and belongings. Maybe you're a business with expanding inventory needs. Whatever your situation, Explorage.com's vast network caters to all:
- Short-Term Storage: Ideal for travellers, students, or those in between moves.
- Long-Term Storage: Perfect for businesses or individuals who need an extended solution.
- Various Sizes: From compact units for boxes of books to spacious ones fit for furniture, there's a size for every requirement.
An Eco-friendly Approach
In line with Oxford's push towards sustainability, many of our listed storage facilities are moving towards eco-friendly operations, from solar-powered units to recyclable packing materials. When you choose a self storage solution on Explorage.com, you're also making a choice that's kinder to the planet.
Transparent Pricing with No Hidden Charges
Pricing clarity is a hallmark of Explorage.com. The rate you see is the rate you pay. With no hidden costs or surprise fees, budgeting for your self storage needs becomes a straightforward task.
Experience Oxford's Vibrant Life Unburdened
The city of dreaming spires has much to offer – from its world-famous university to its lush green spaces and bustling market streets. Don't let space constraints hold you back from experiencing Oxford in all its glory. With Explorage.com, streamline your space, store what you don't need immediately, and step out with freedom.
Final Thoughts
Explorage.com's dedication to simplifying the self storage search in Oxford ensures you save time, effort, and often, money. We're committed to helping you find the best self storage solutions, allowing you to focus on what truly matters – whether that's settling into a new home, preparing for a new academic year, or simply enjoying the rich tapestry of Oxford life.
Join the multitude of satisfied customers who've found their ideal storage space in Oxford via Explorage.com. Dive in, discover, and declutter today!
Storage Size Information
Storage comes in a variety of shapes and sizes and a range of different types. Below you will find an image showing each size; including what types of items you can fit inside.
10 sq ft
Ideal for personal items such as student luggage.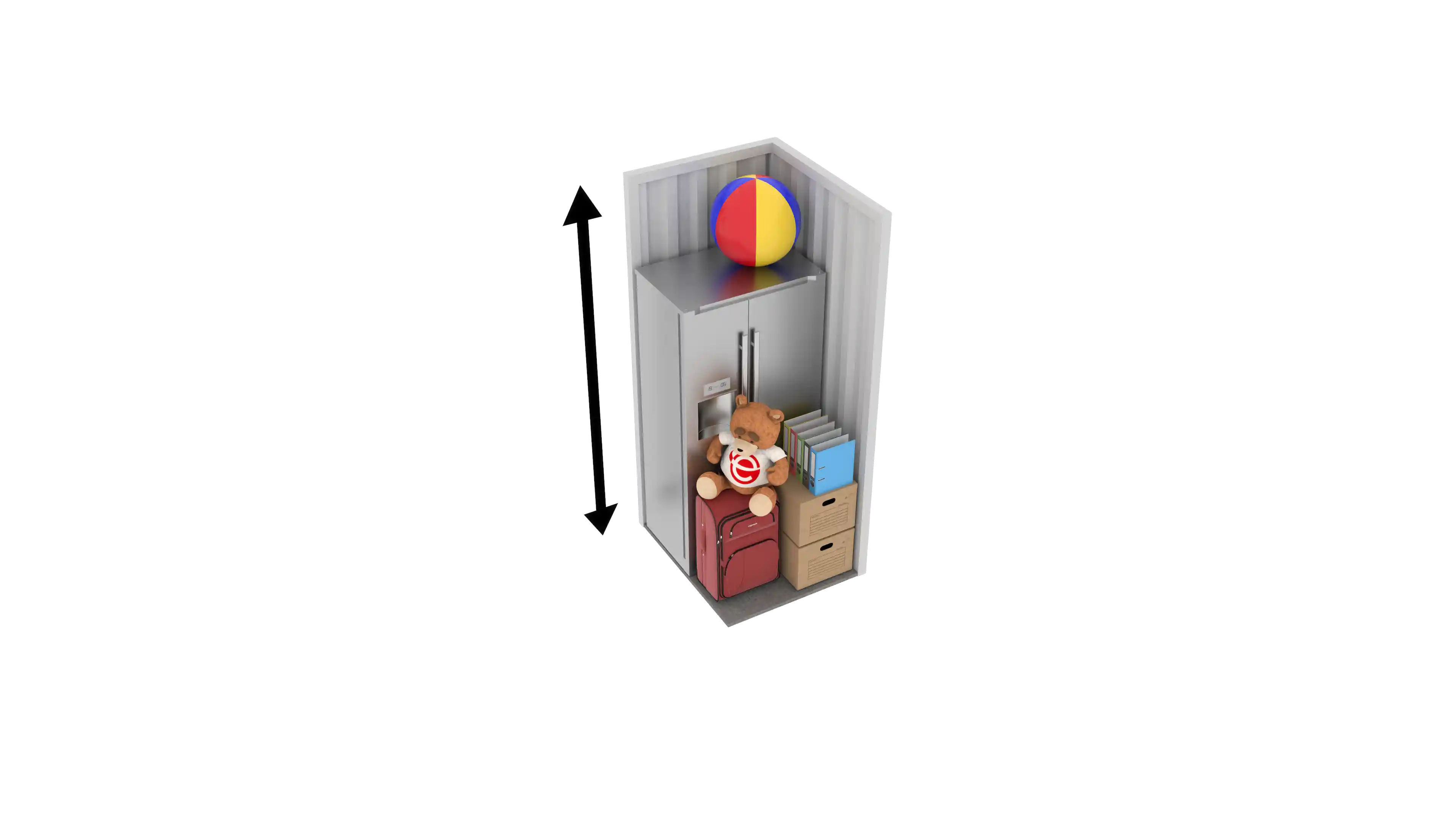 zoom_in
15 sq ft
About the size of a small shed; will take some appliances and personal items.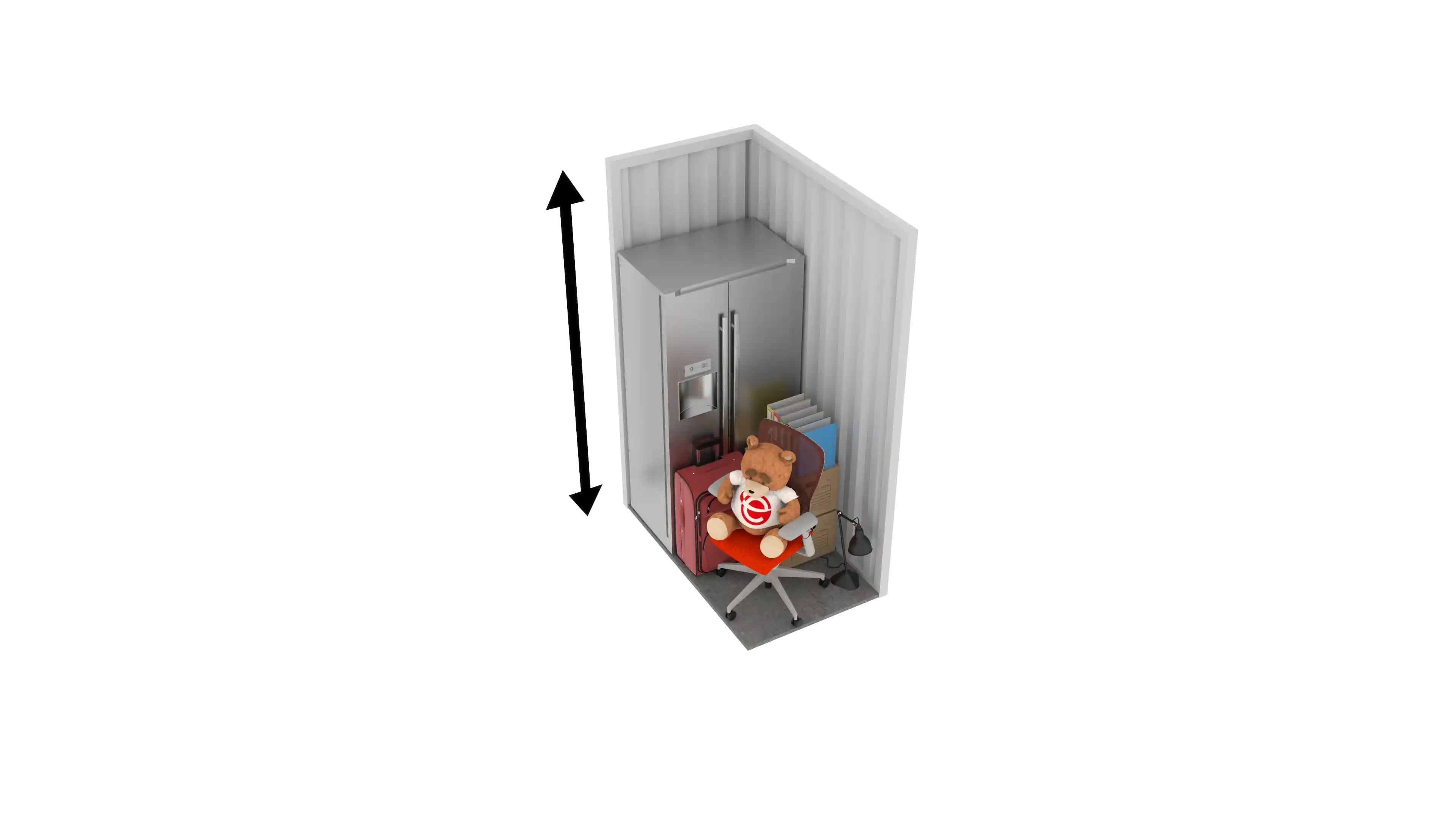 zoom_in
16 sq ft
Similar to a small shed, for personal items, boxes and appliances.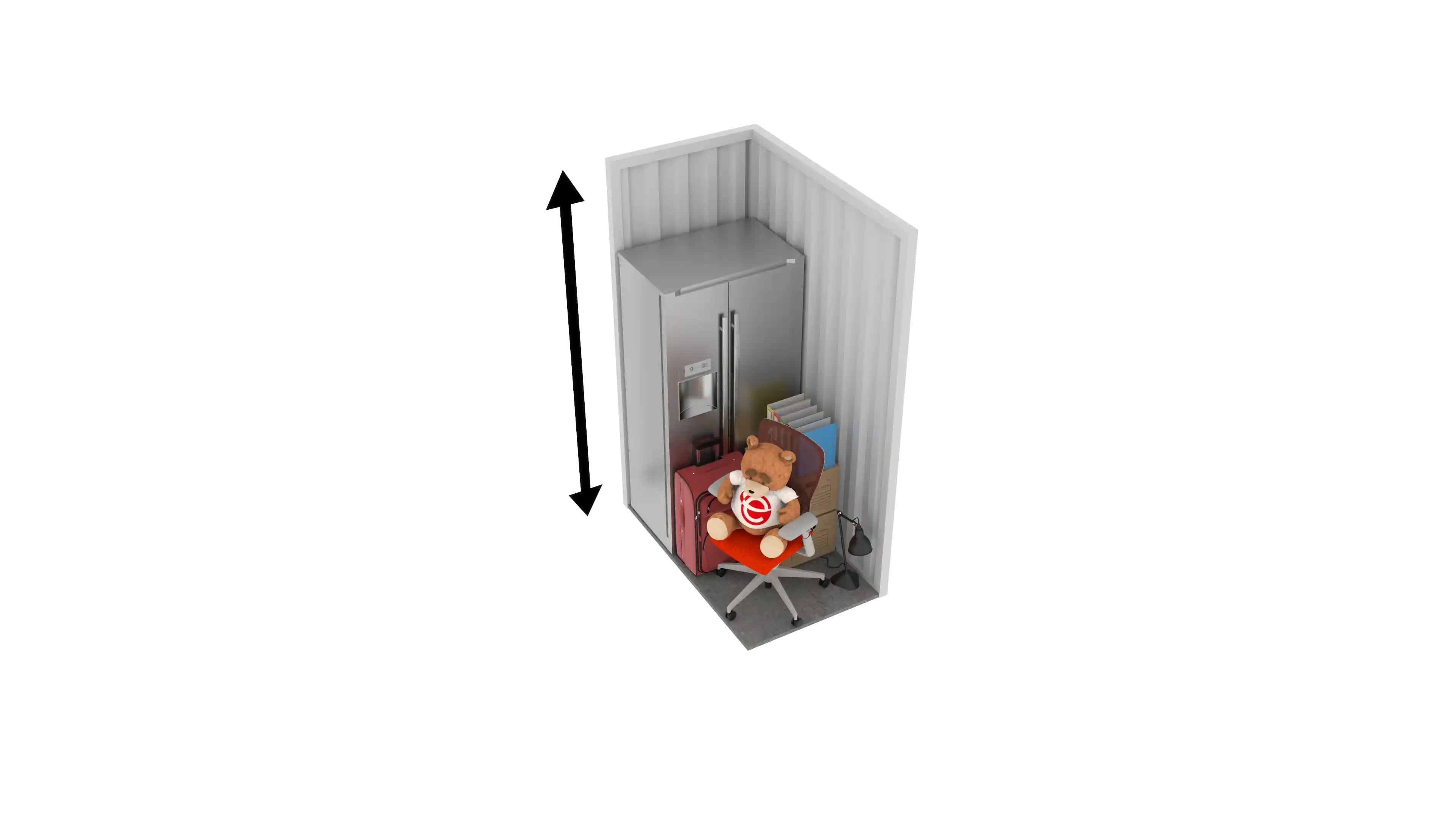 zoom_in
20 sq ft
About the size of two telephone boxes. Good for sports equipment.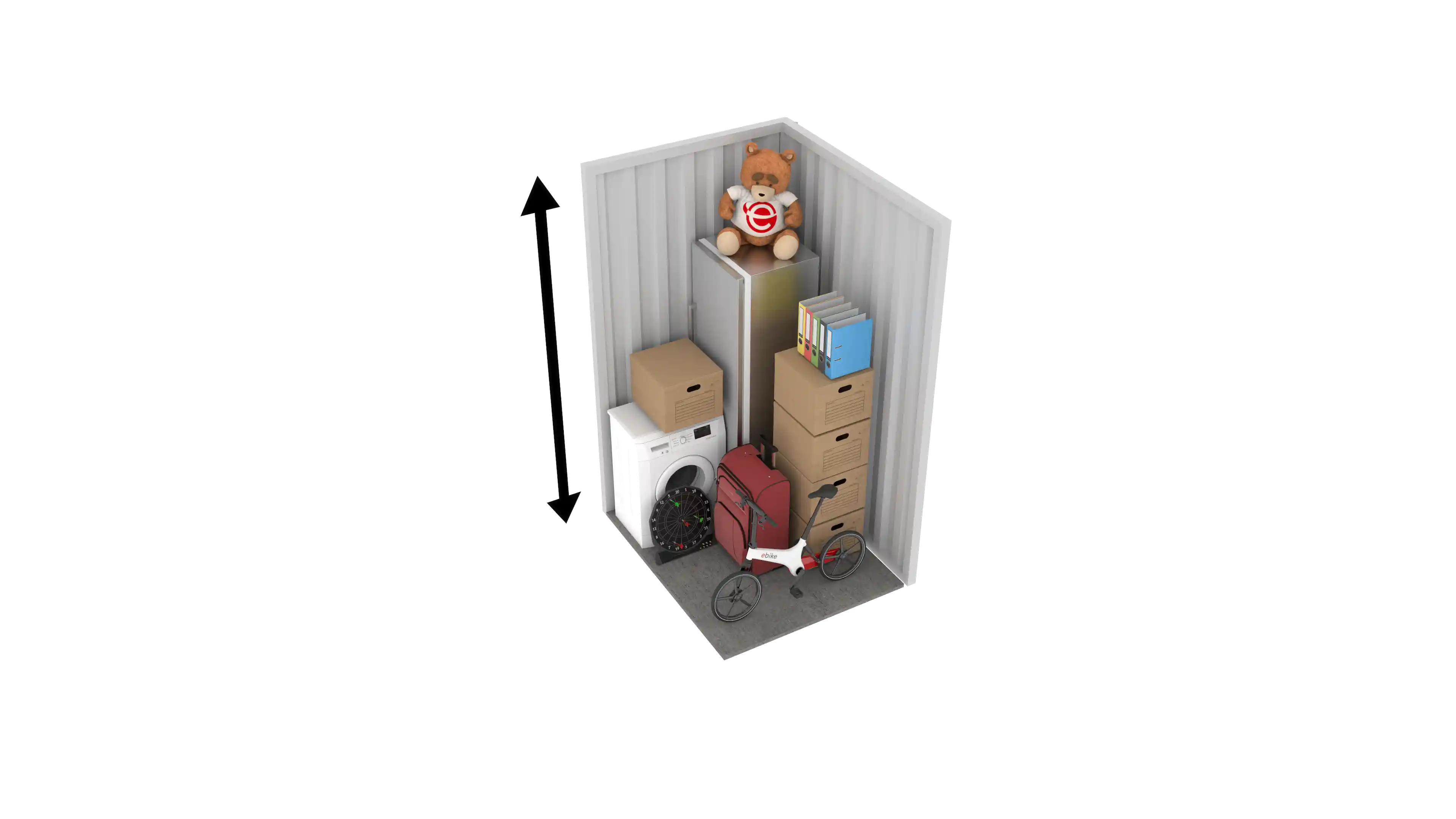 zoom_in
25 sq ft
Useful for decluttering personal items, appliances, and boxes.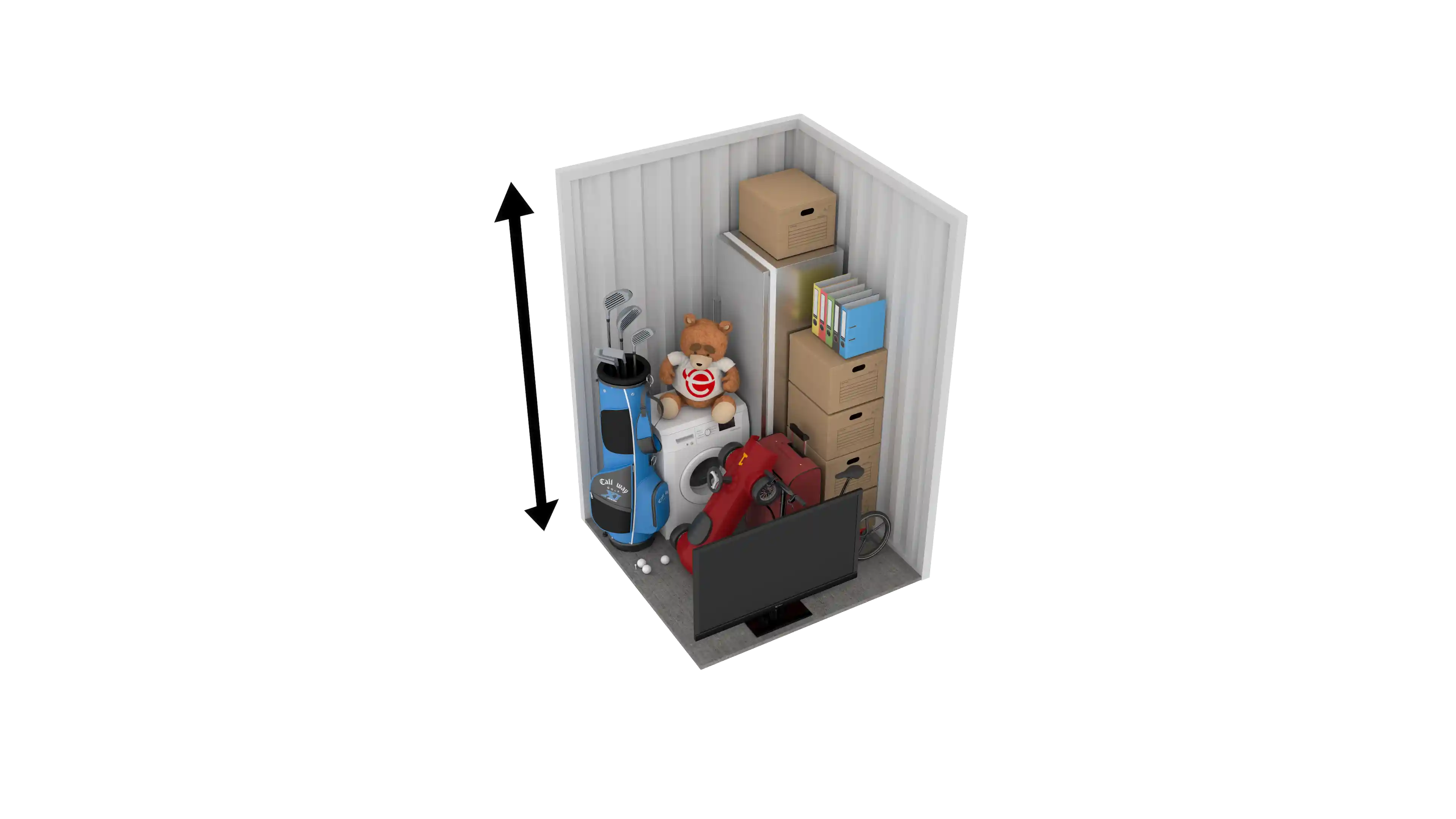 zoom_in
30 sq ft
Ideal for the contents of a small bedroom.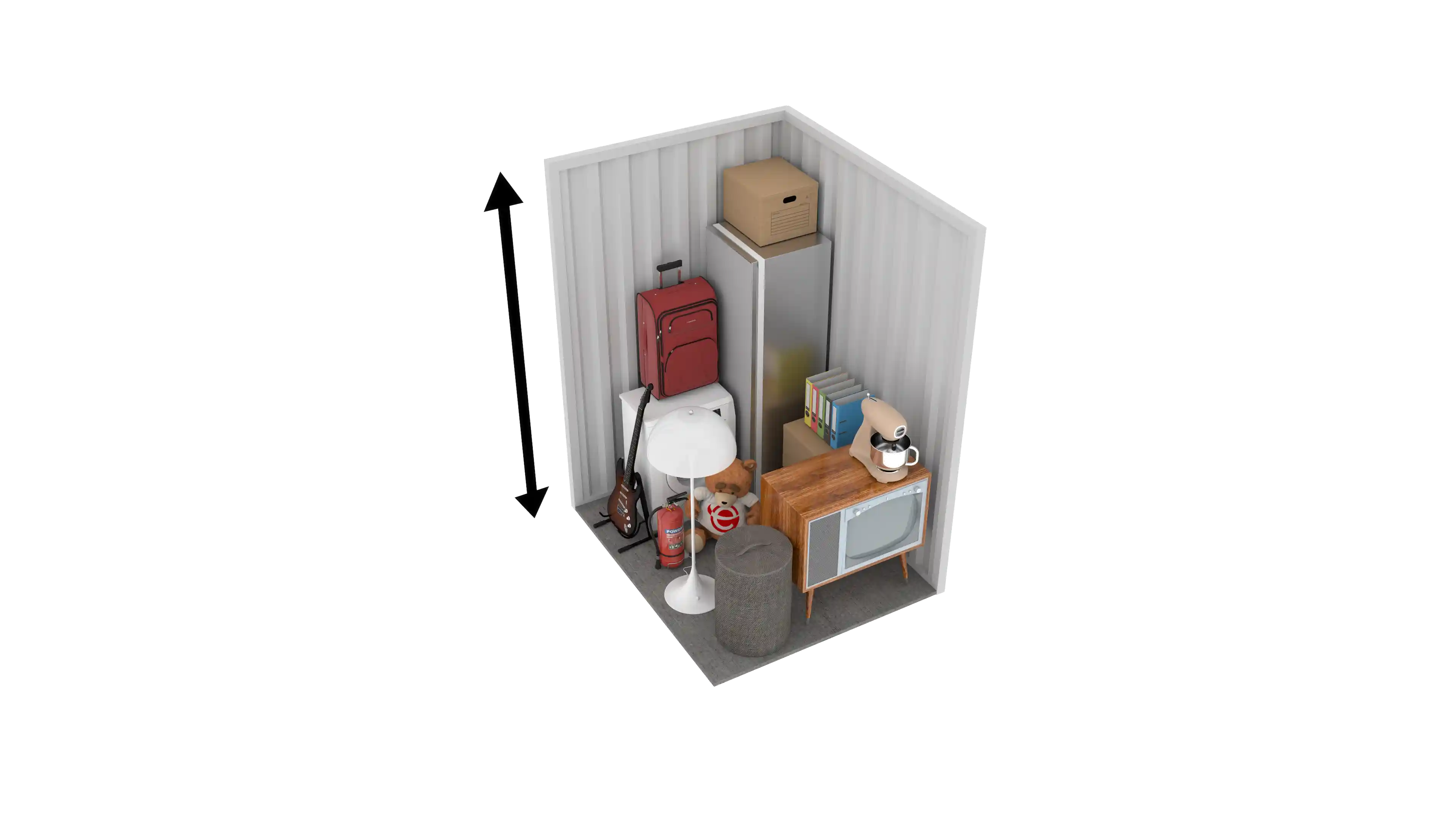 zoom_in
35 sq ft
Average garden shed size.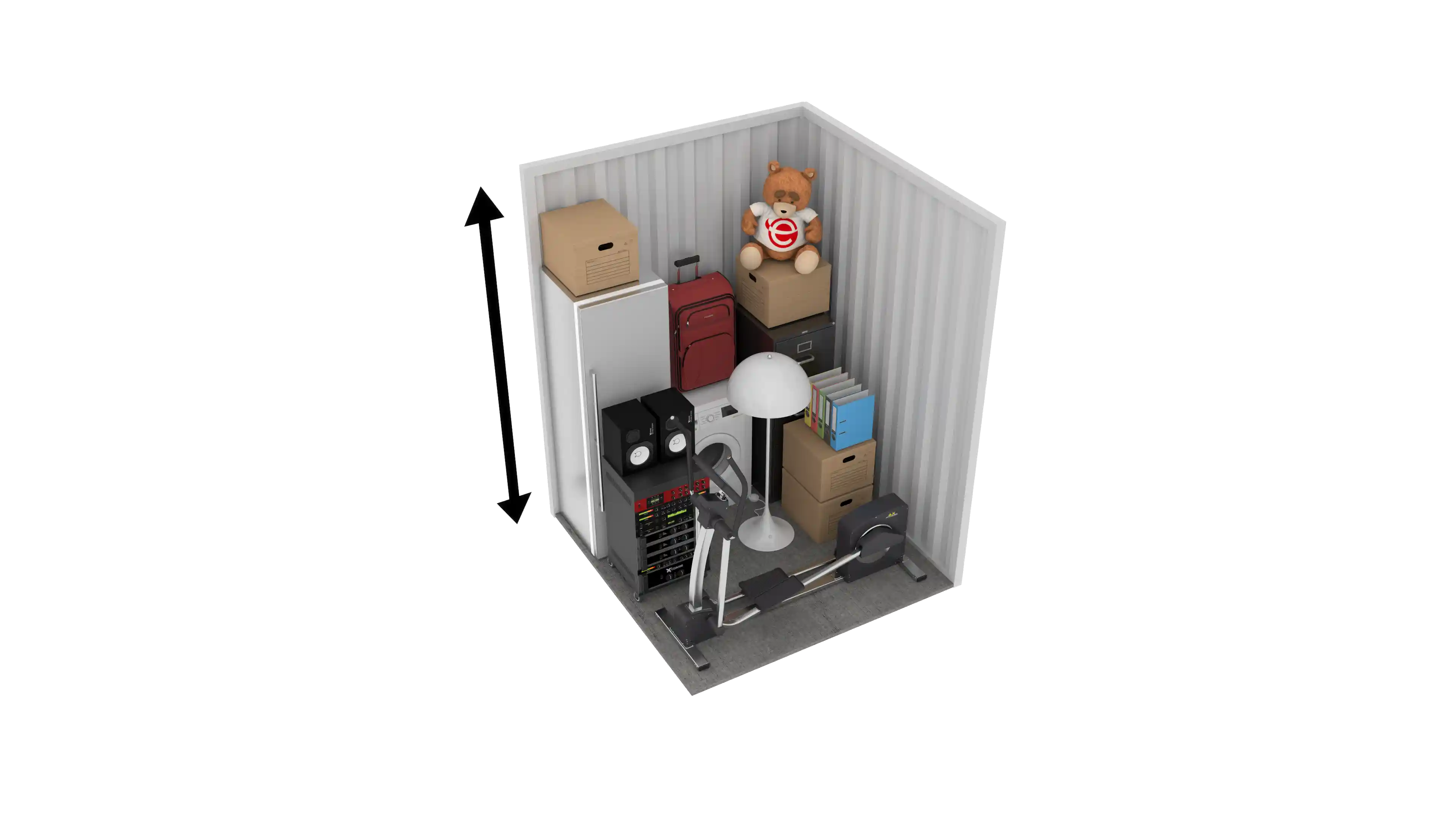 zoom_in
38 sq ft
Great for the contents of a small studio apartment.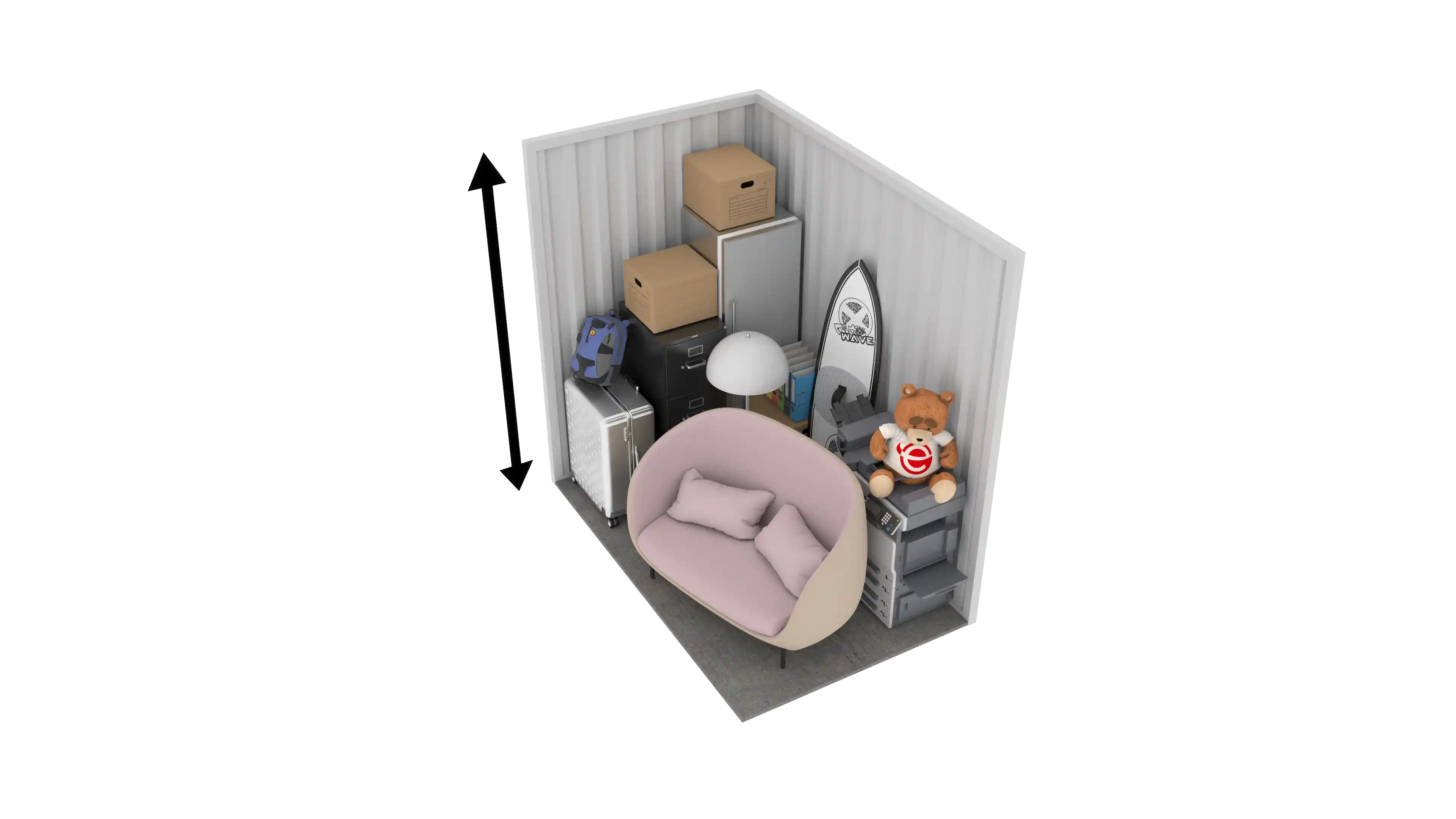 zoom_in
40 sq ft
Should hold the contents of your average transit van.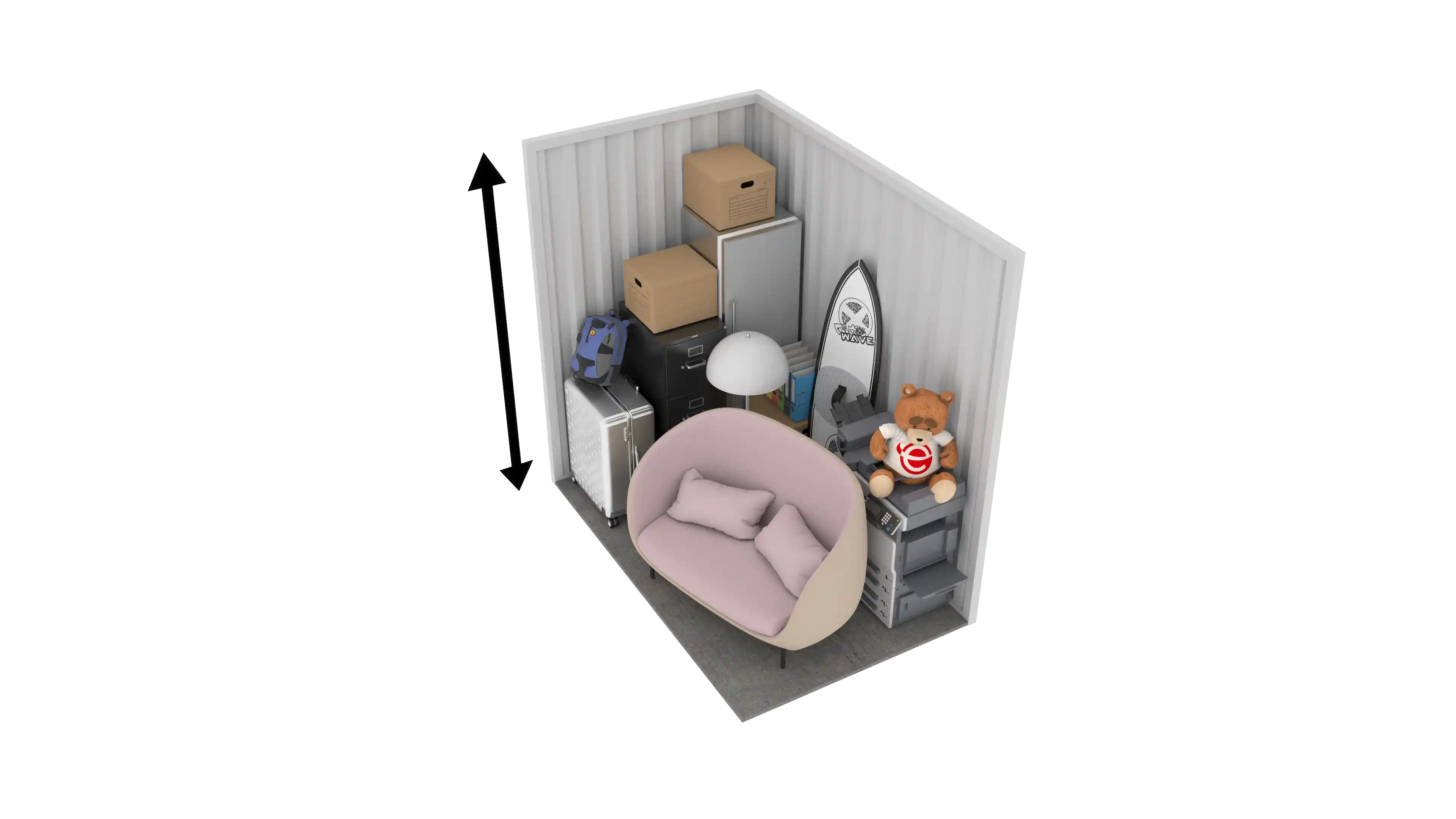 zoom_in
50 sq ft
Popular with students, useful for a 1-bed flat.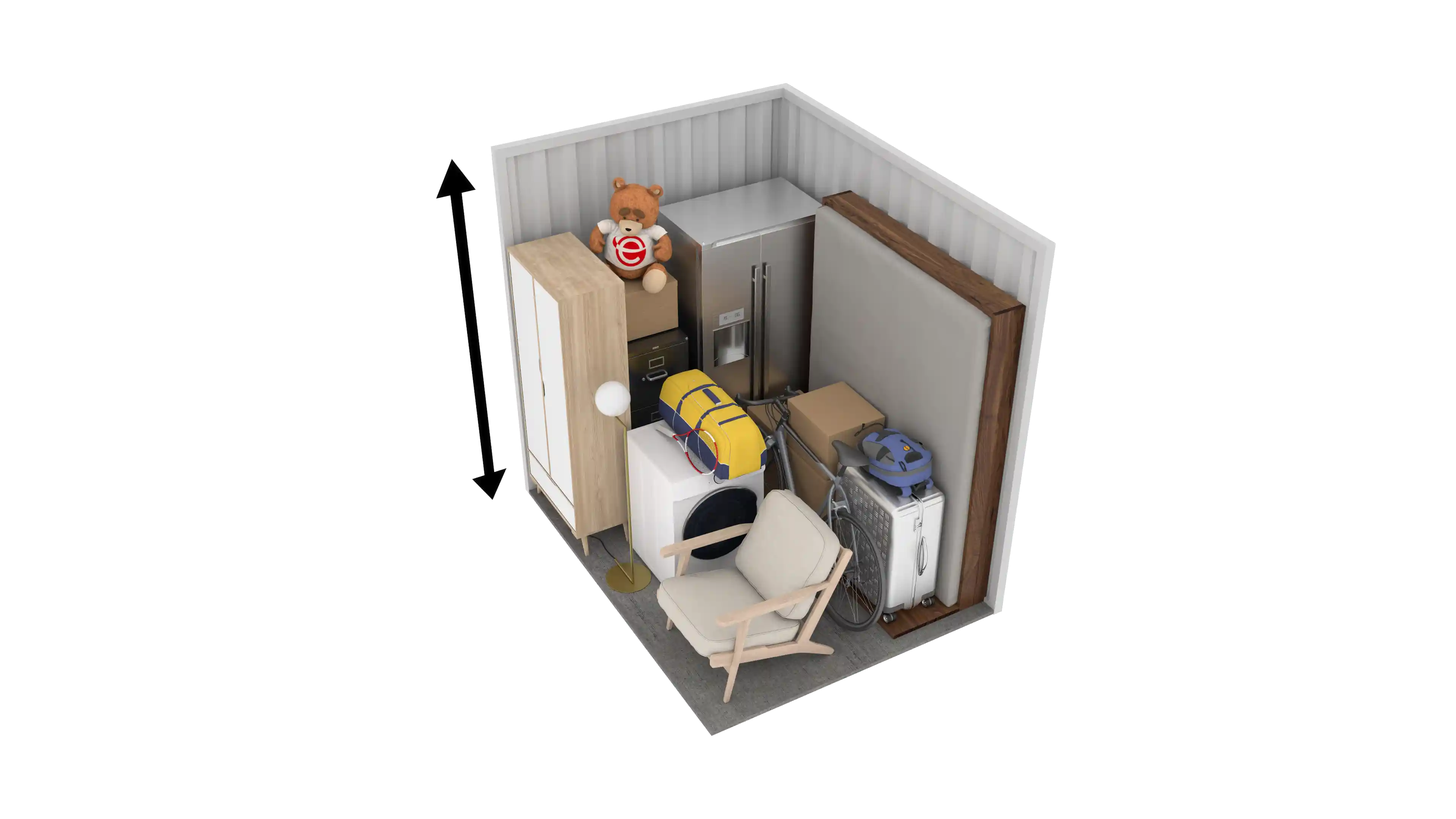 zoom_in
60 sq ft
Ideal for the contents of a 1-2 bed flat.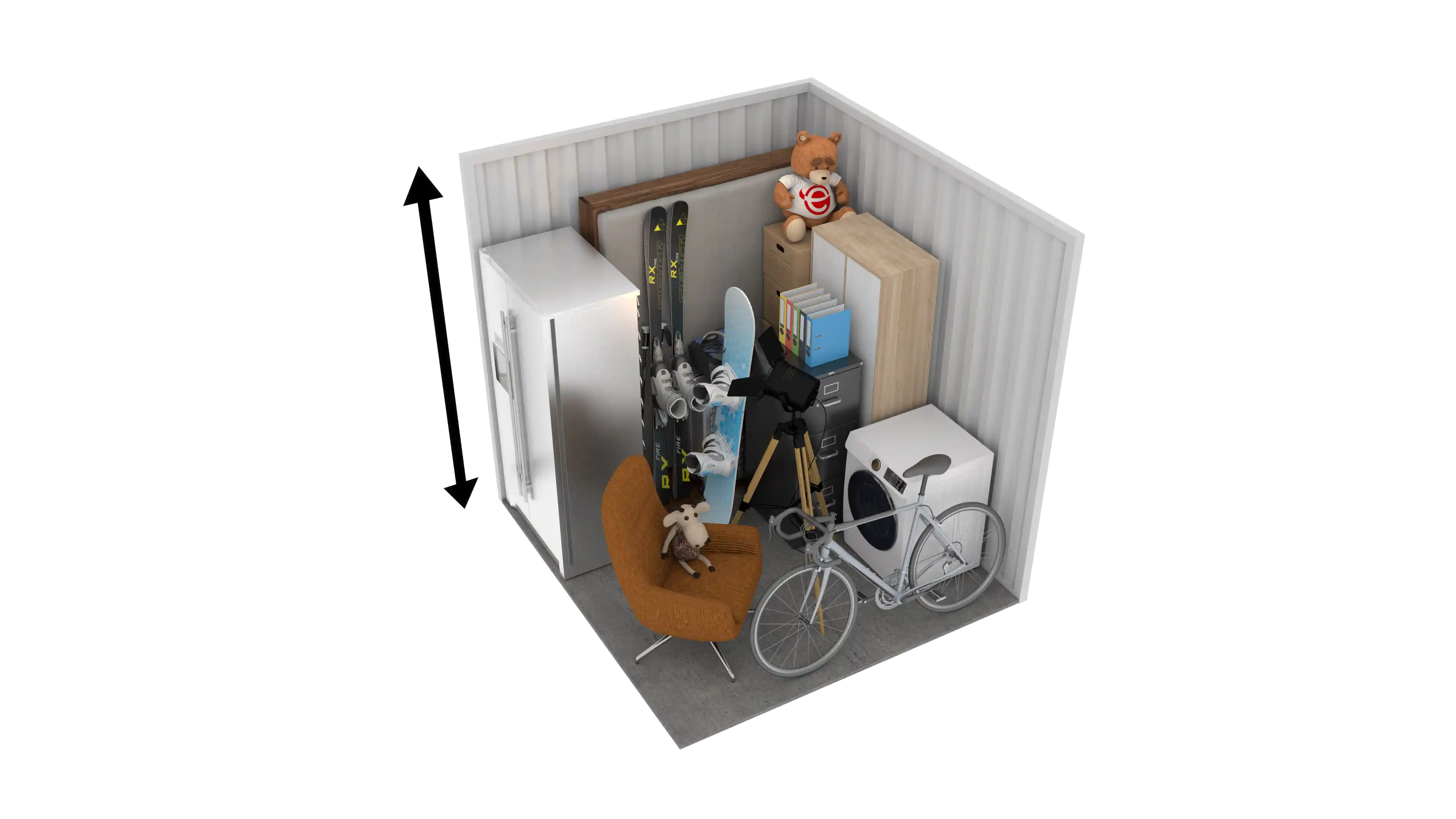 zoom_in
65 sq ft
Contents of a 2-bed flat should easily fit in here.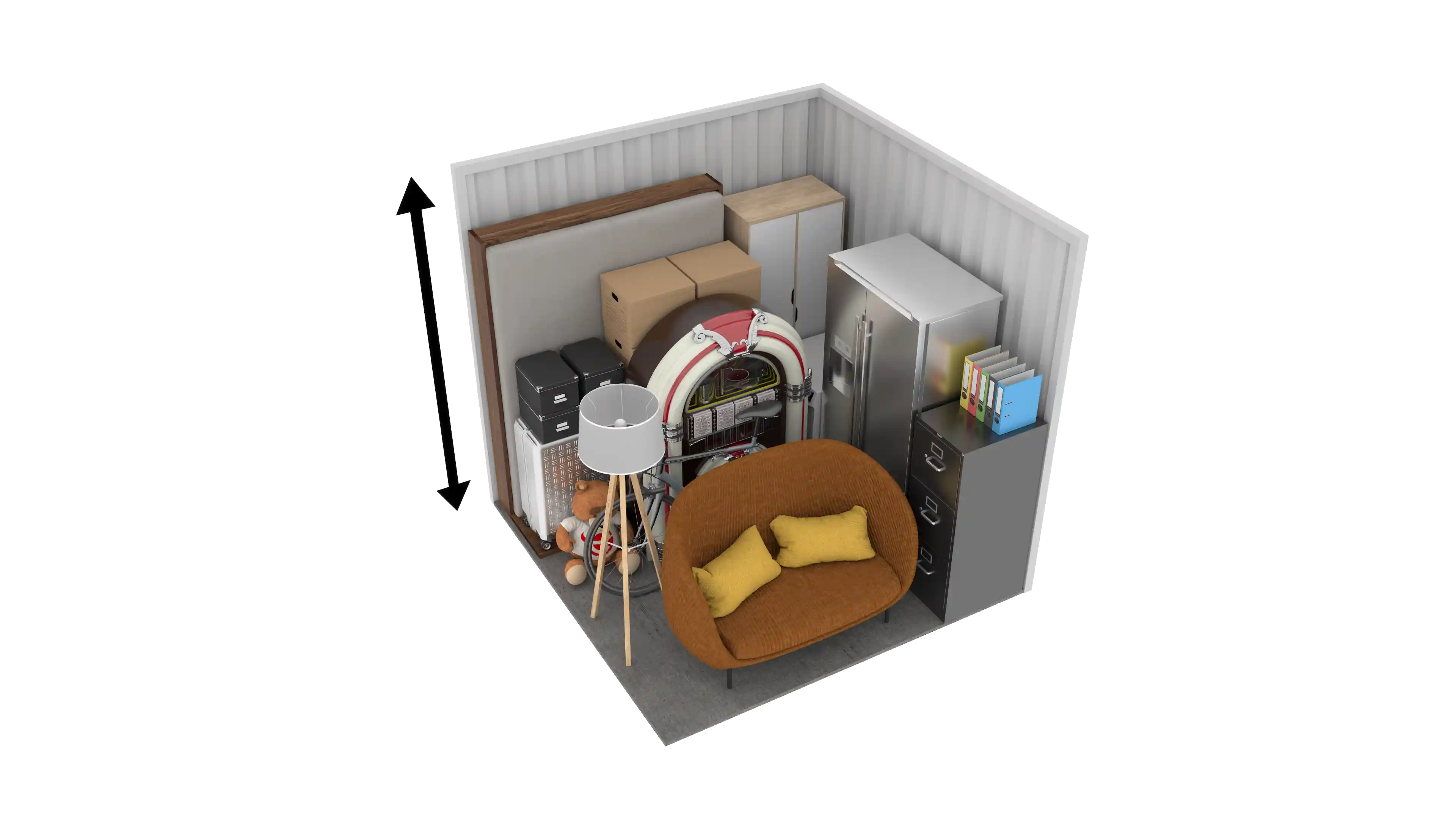 zoom_in
70 sq ft
Great for 2-bed house and apartment dwellers.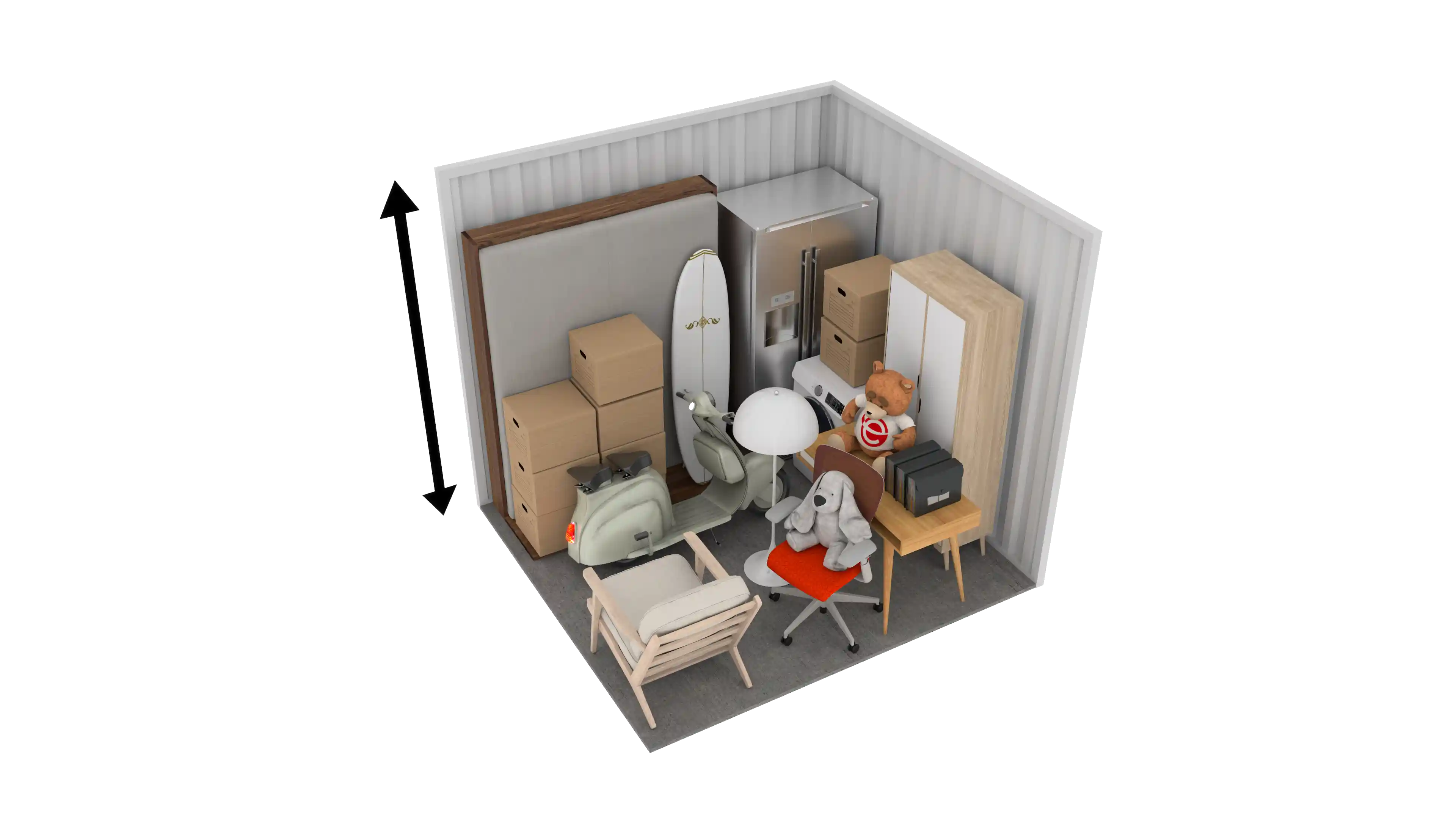 zoom_in
75 sq ft
Ideal for the contents of a 2-bed house.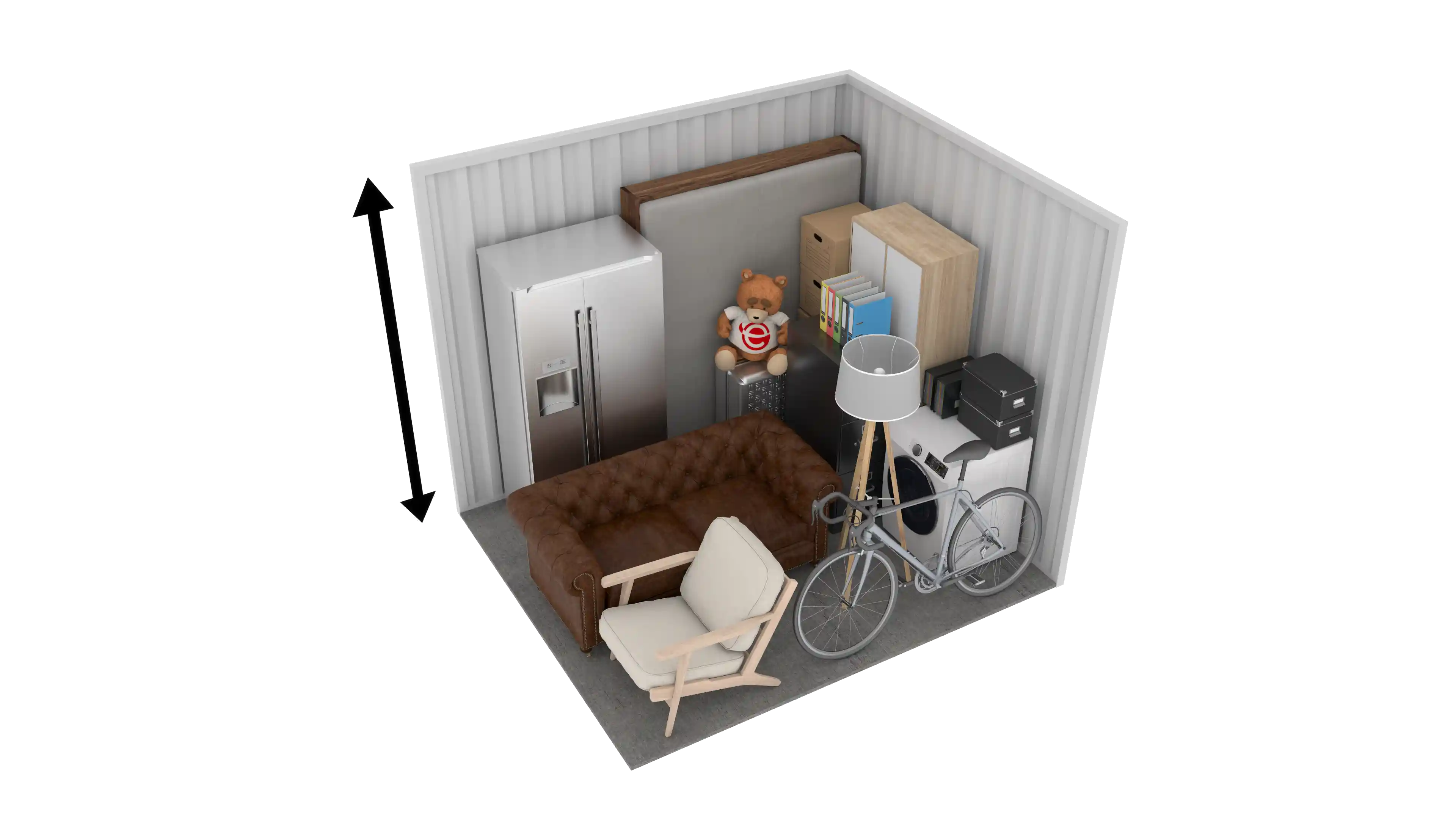 zoom_in
80 sq ft
Half the size of your average shipping container.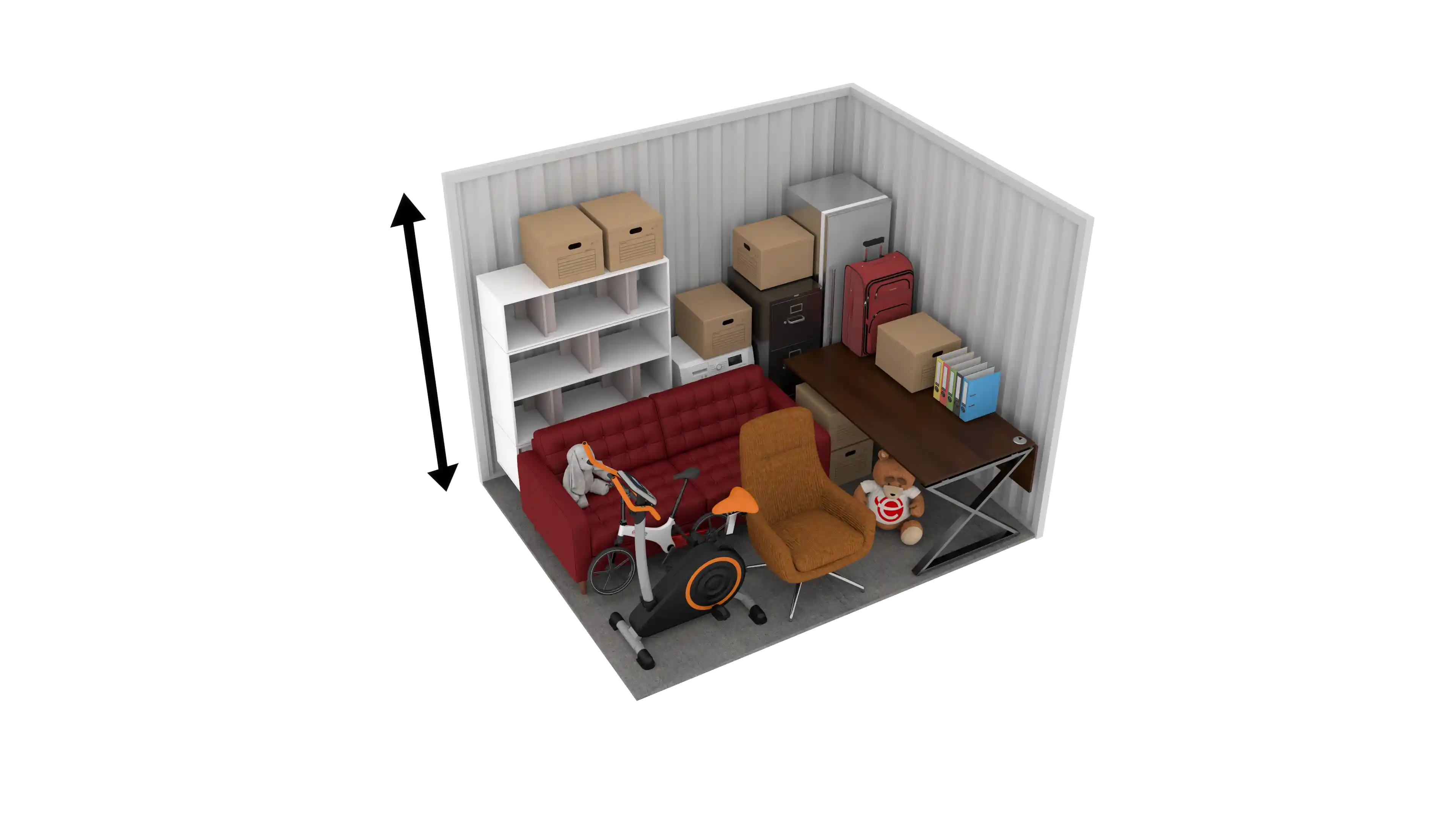 zoom_in
90 sq ft
Good choice for a small 2-bed house move.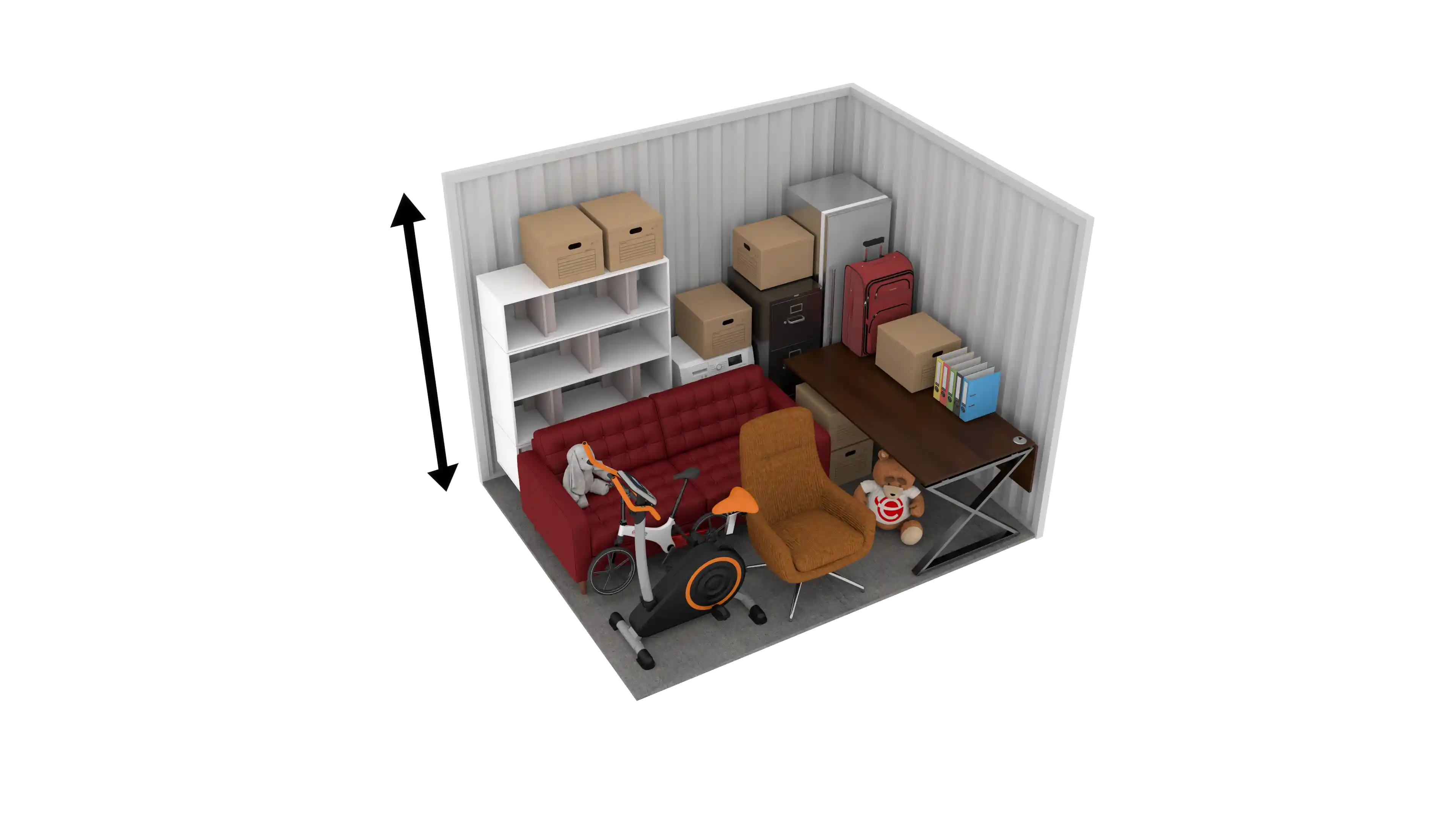 zoom_in
100 sq ft
Approximately the size of a single garage.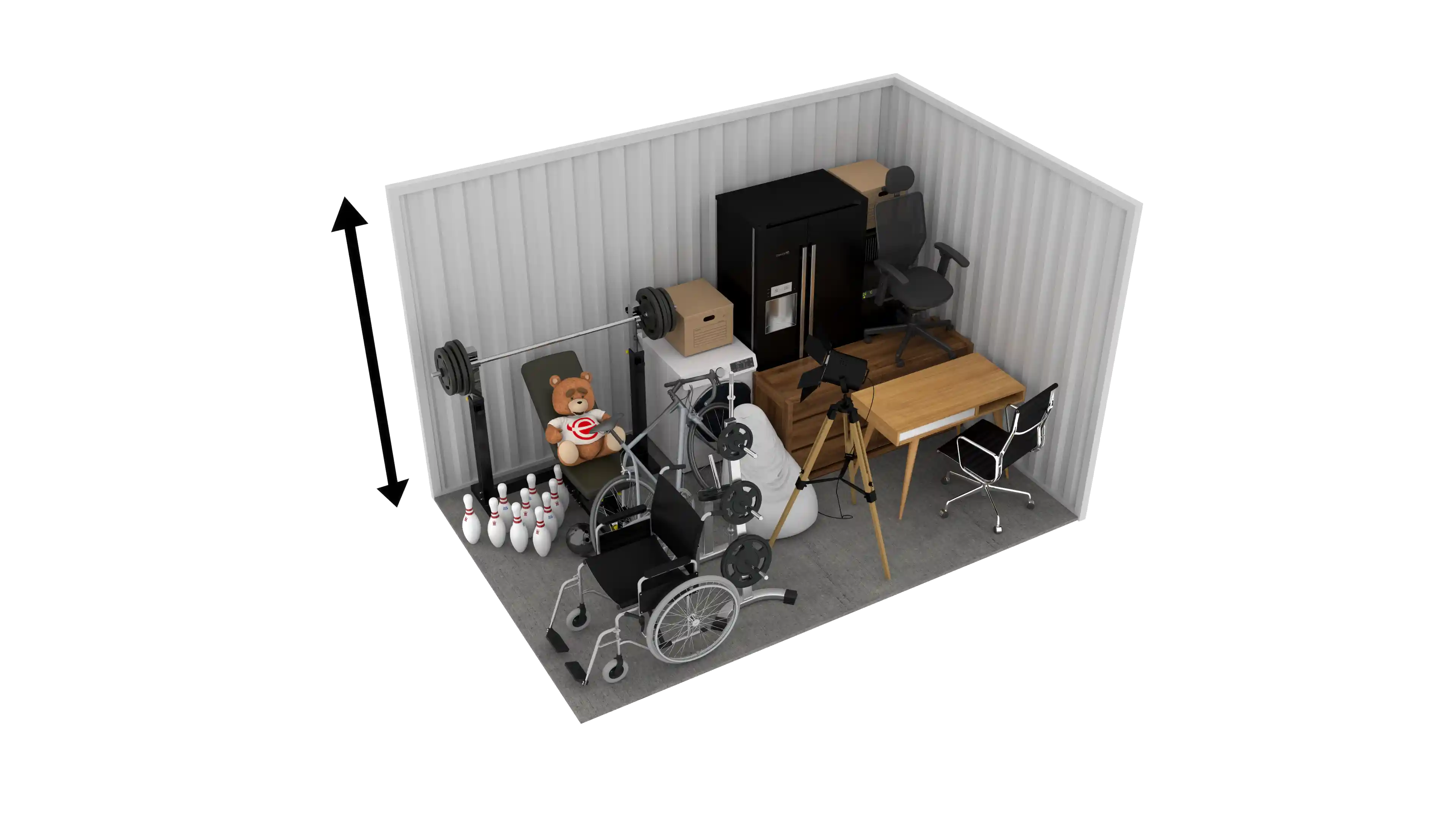 zoom_in
105 sq ft
Great for a small house move.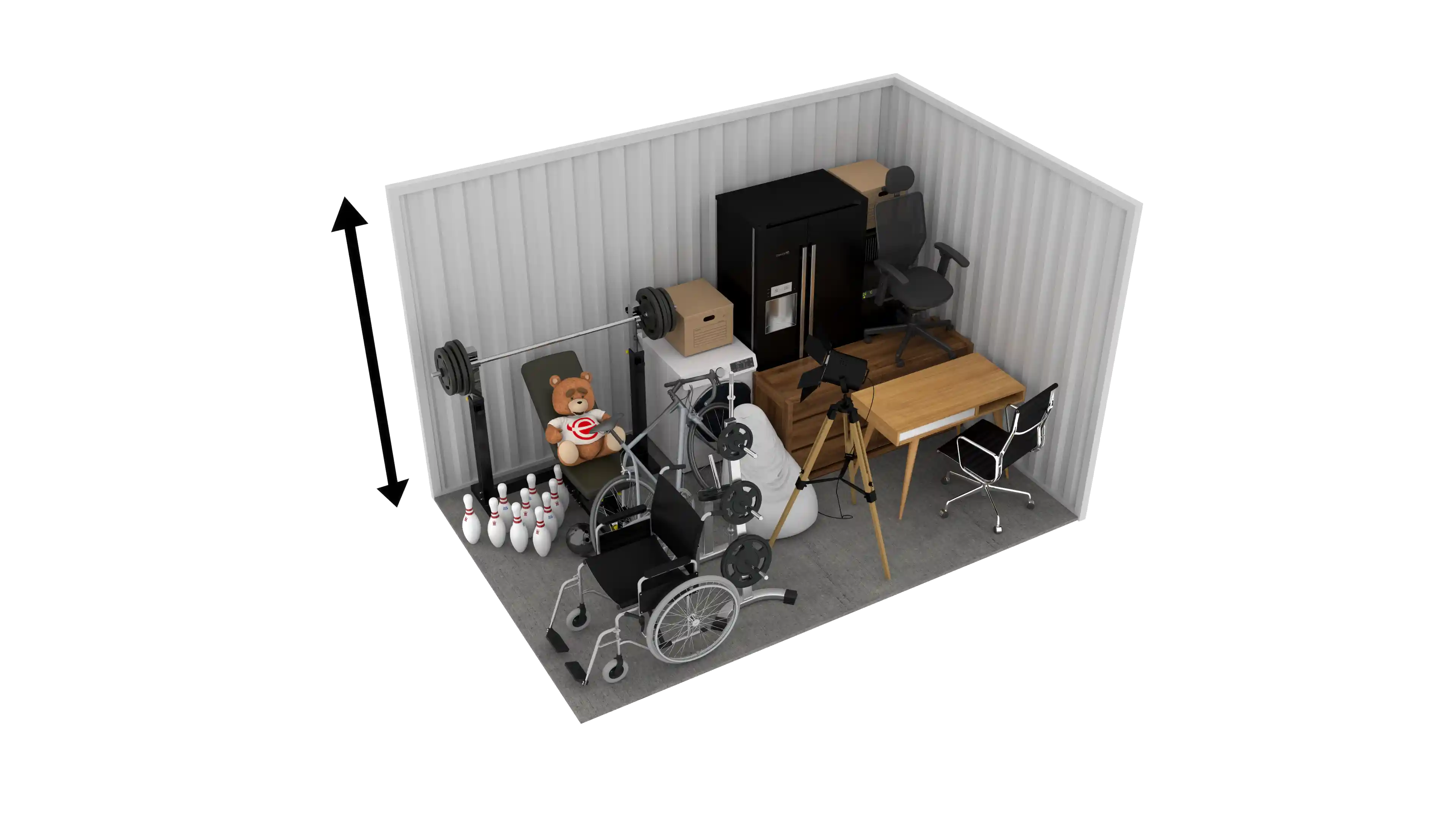 zoom_in
120 sq ft
Good choice for a small 3-bed house.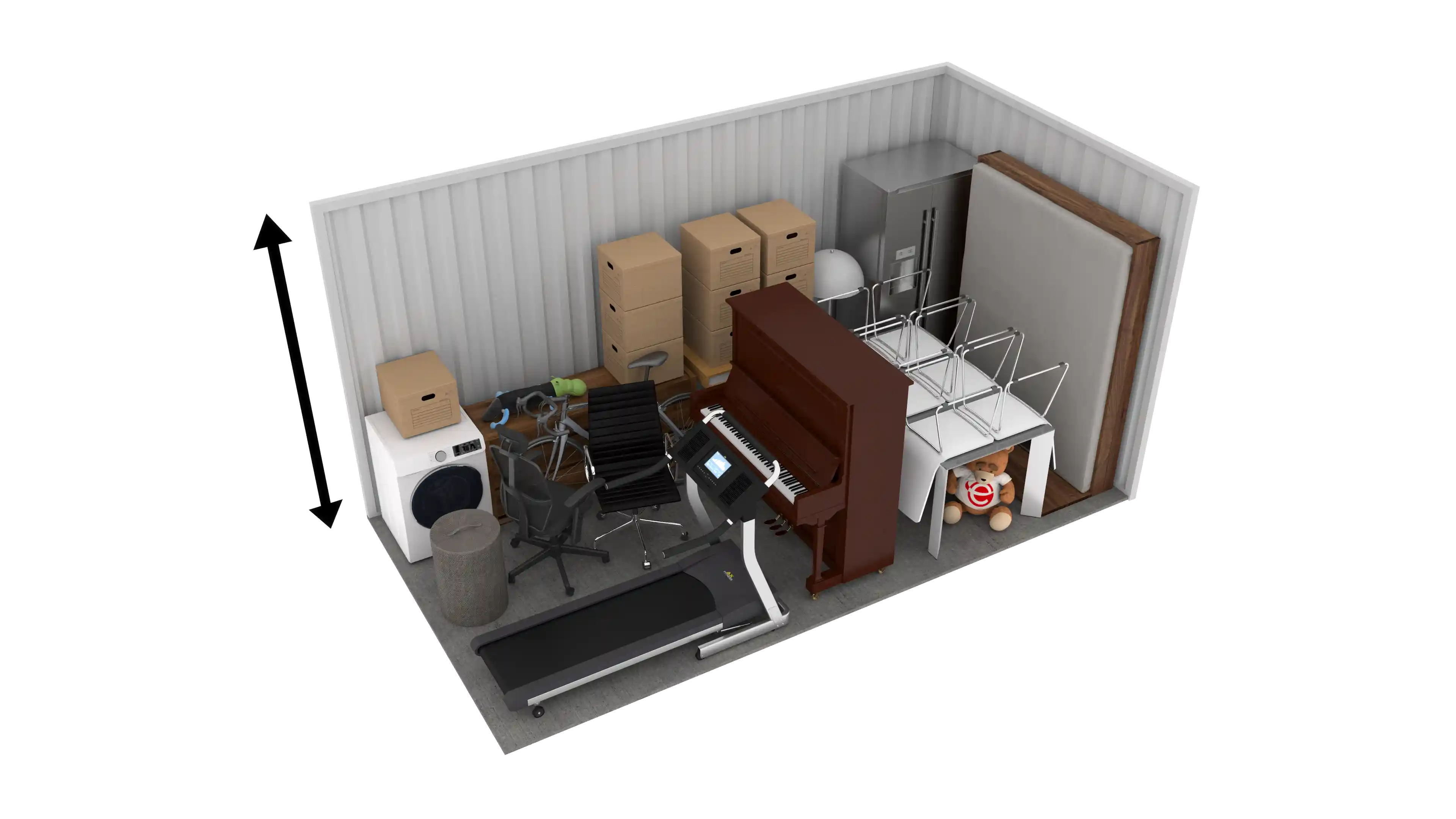 zoom_in
125 sq ft
Ideal for a 3-bed house.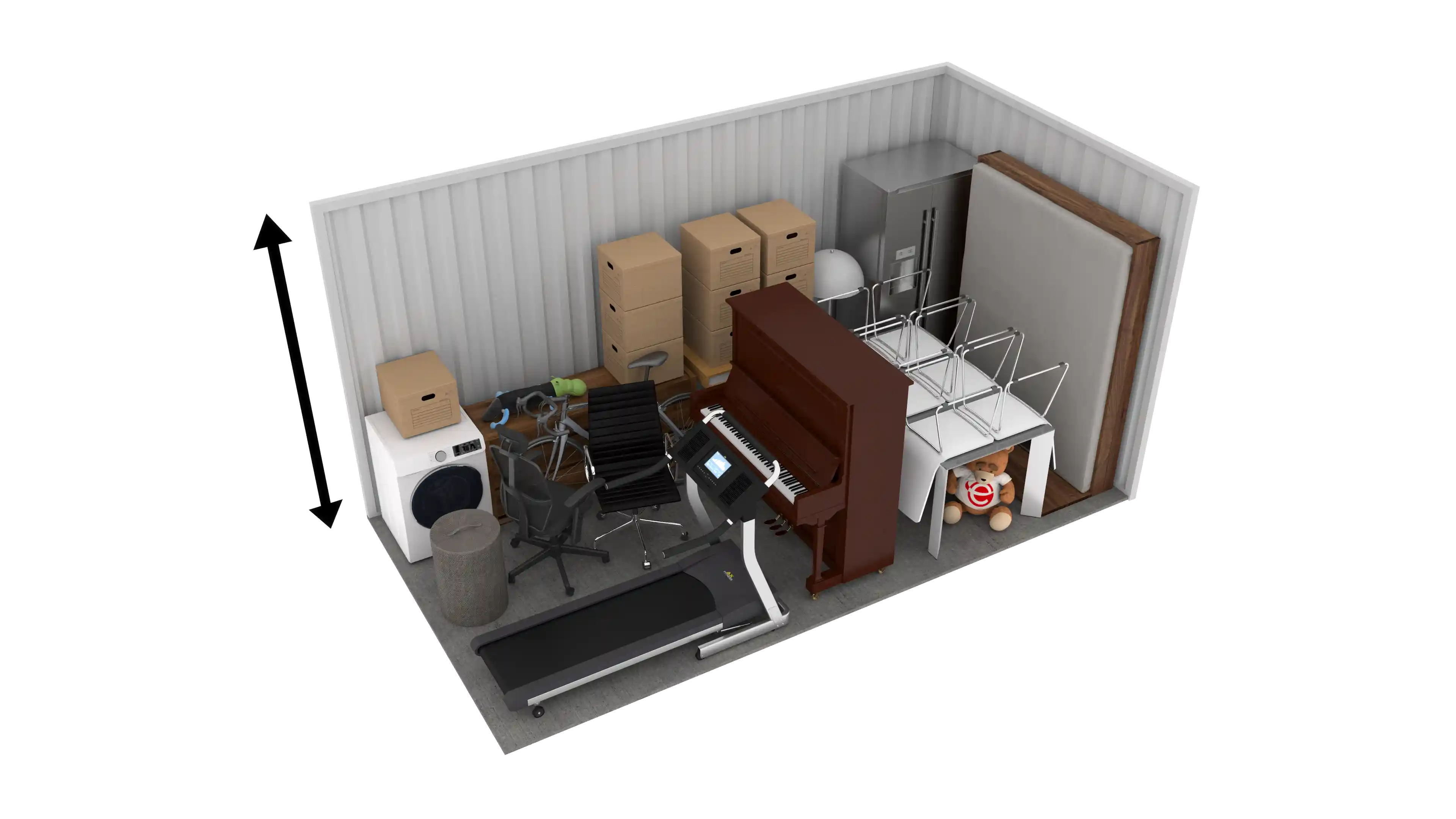 zoom_in
130 sq ft
Approximate size of a large single garage.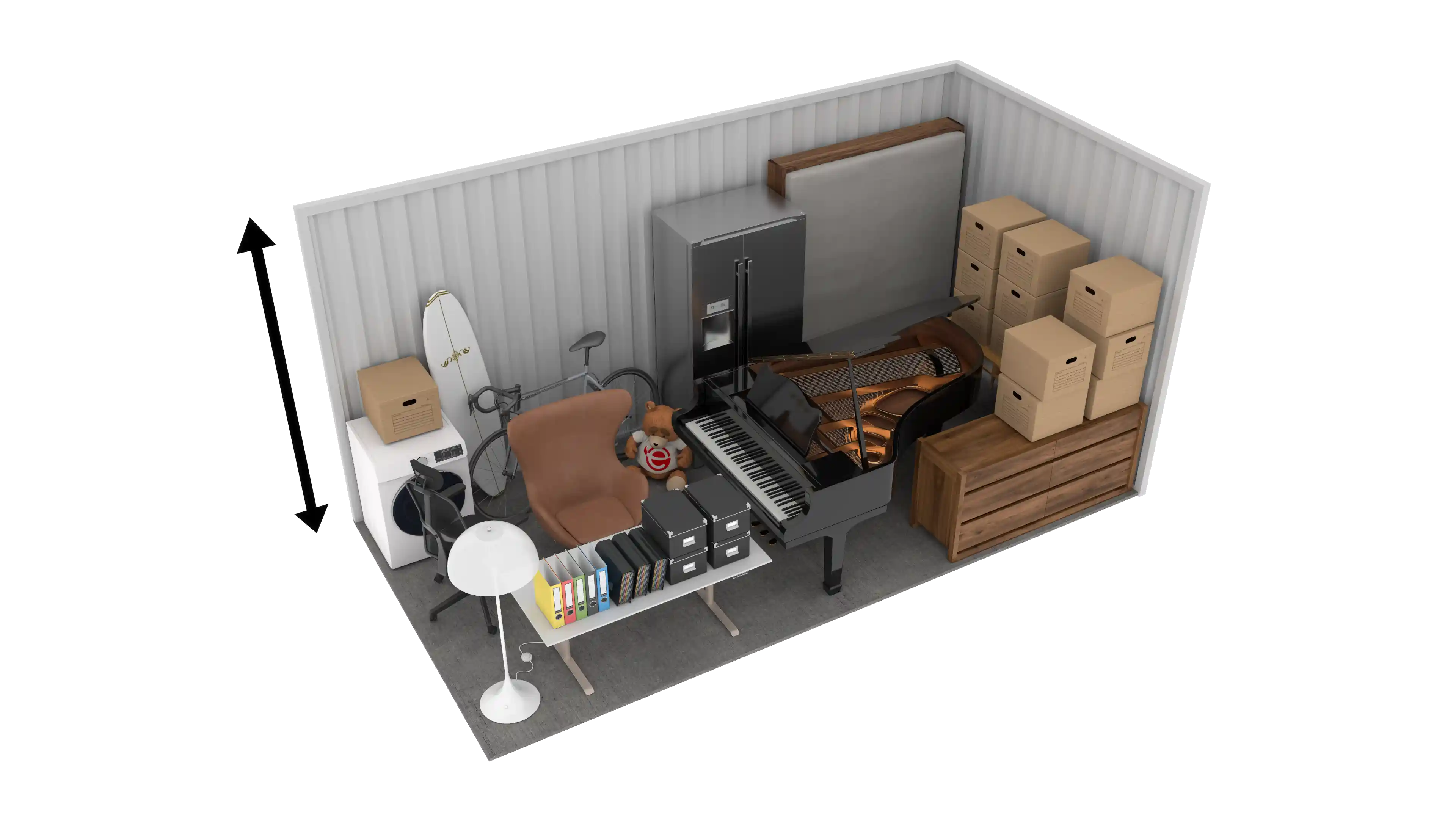 zoom_in
150 sq ft
Great for a 3-bed house move.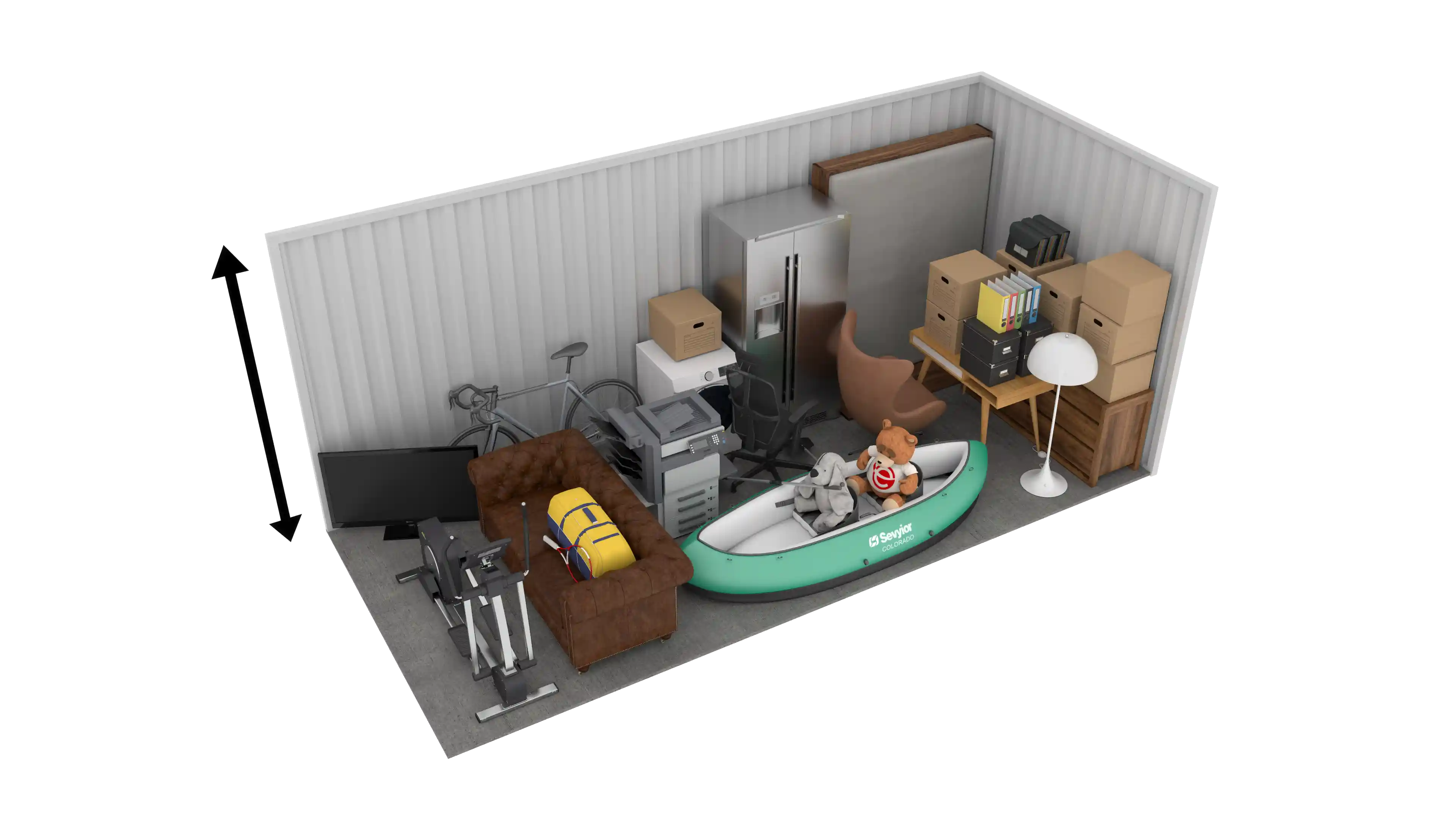 zoom_in
160 sq ft
Average shipping container size. Ideal size for a 3-4 bed house.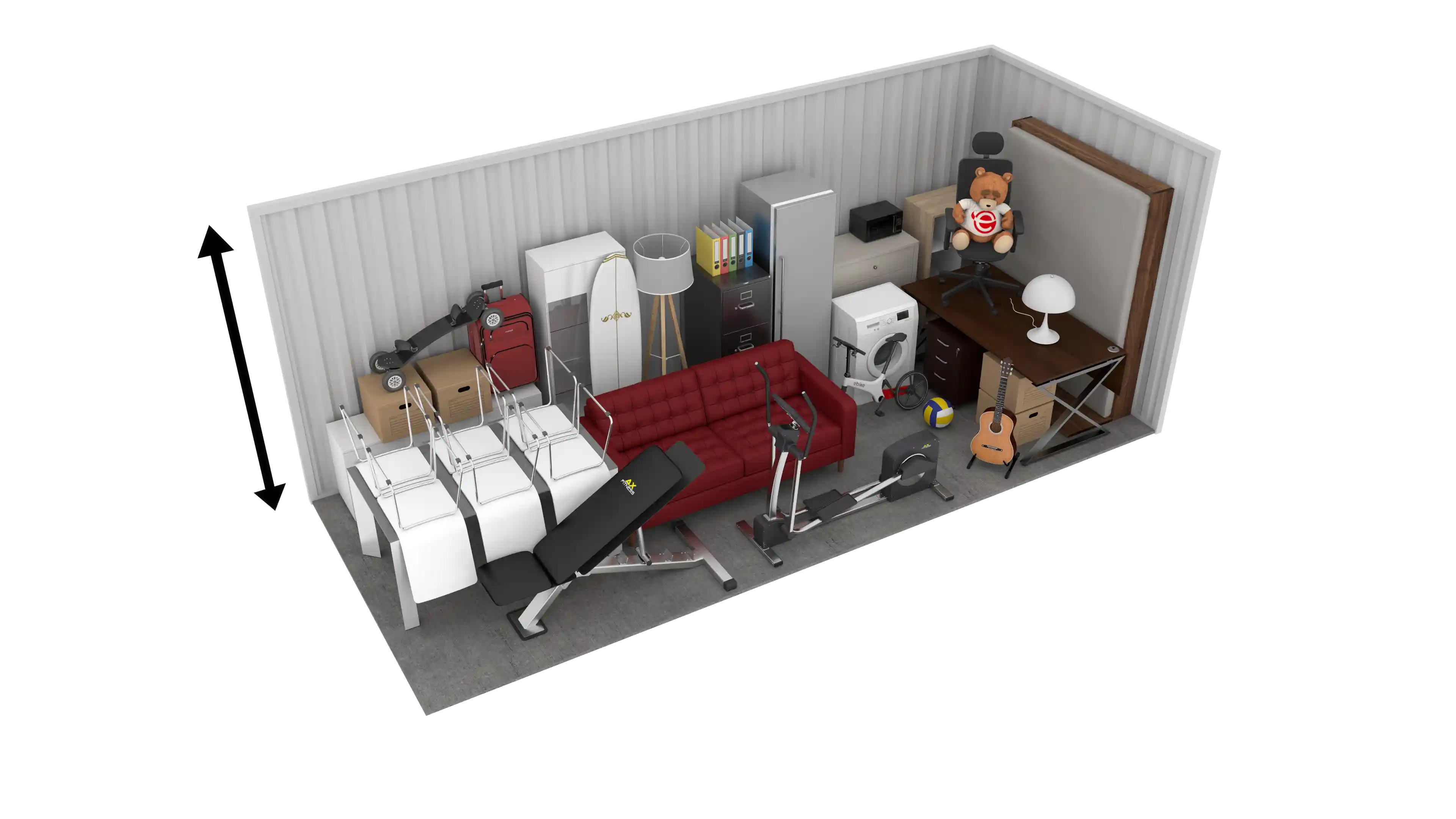 zoom_in
175 sq ft
Ideal size for the contents of a four bed house.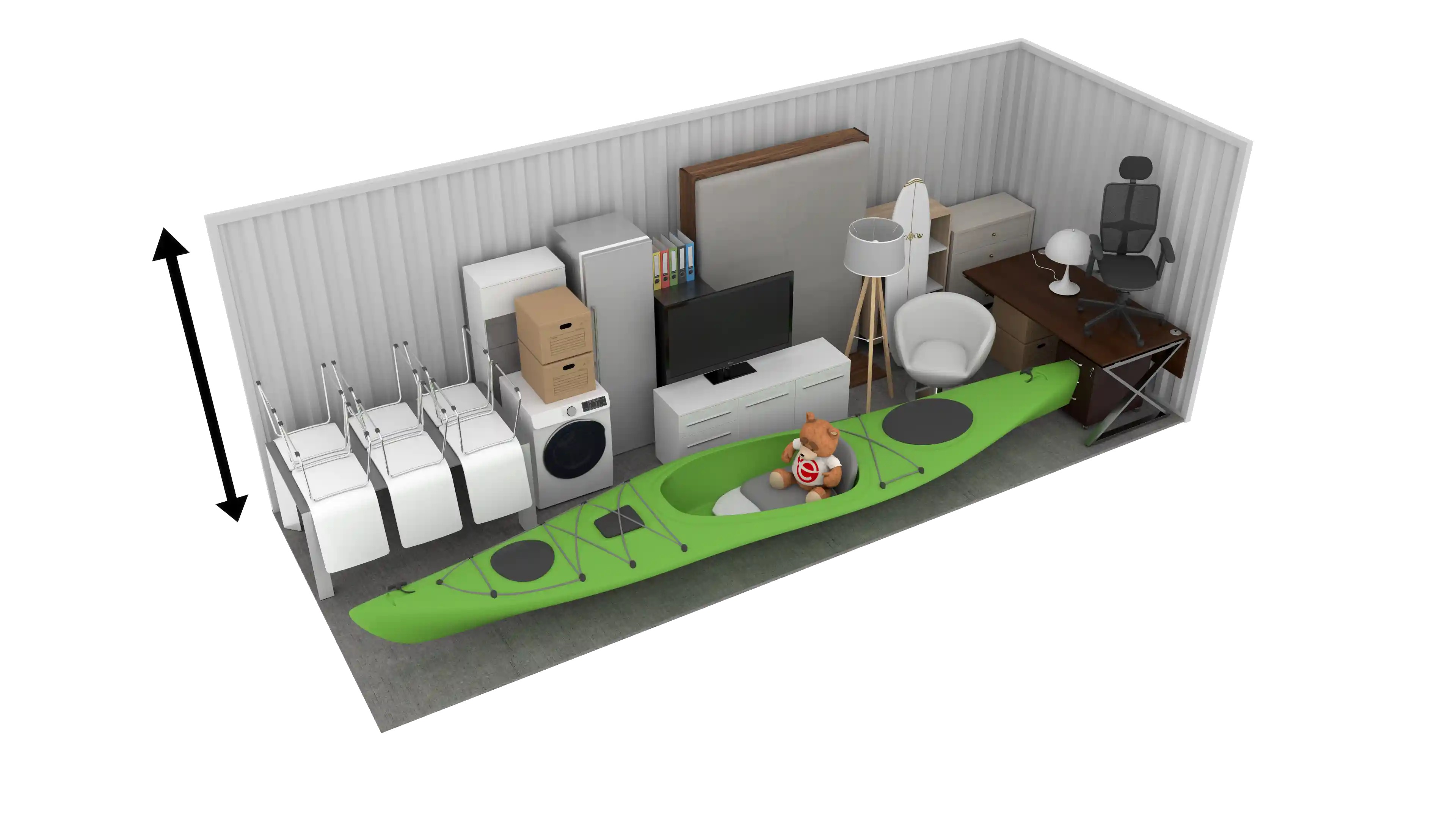 zoom_in
200 sq ft
A big unit suitable for a large 4 bed house.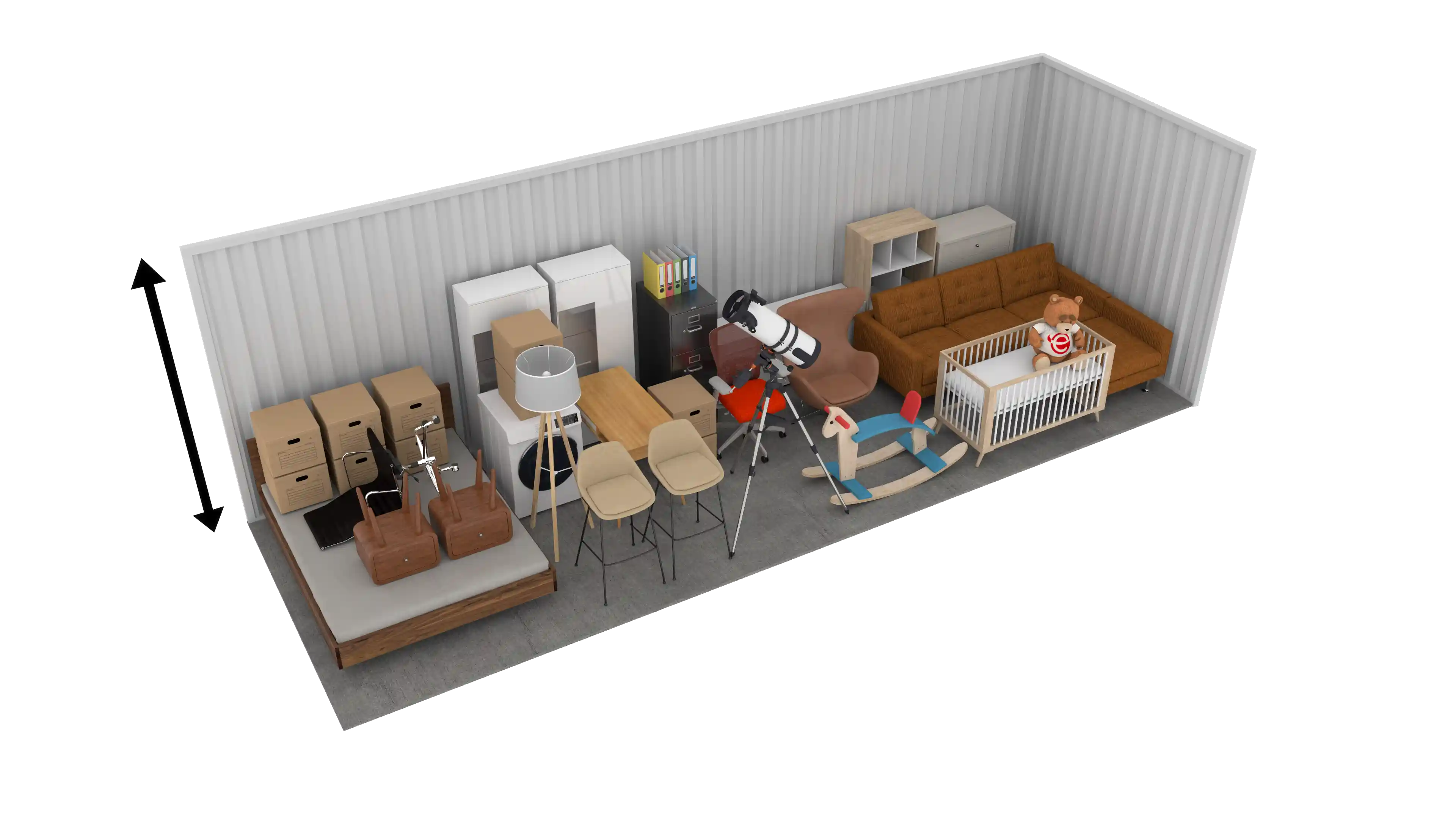 zoom_in
240 sq ft
Great for a 4/5 bed house or larger business use.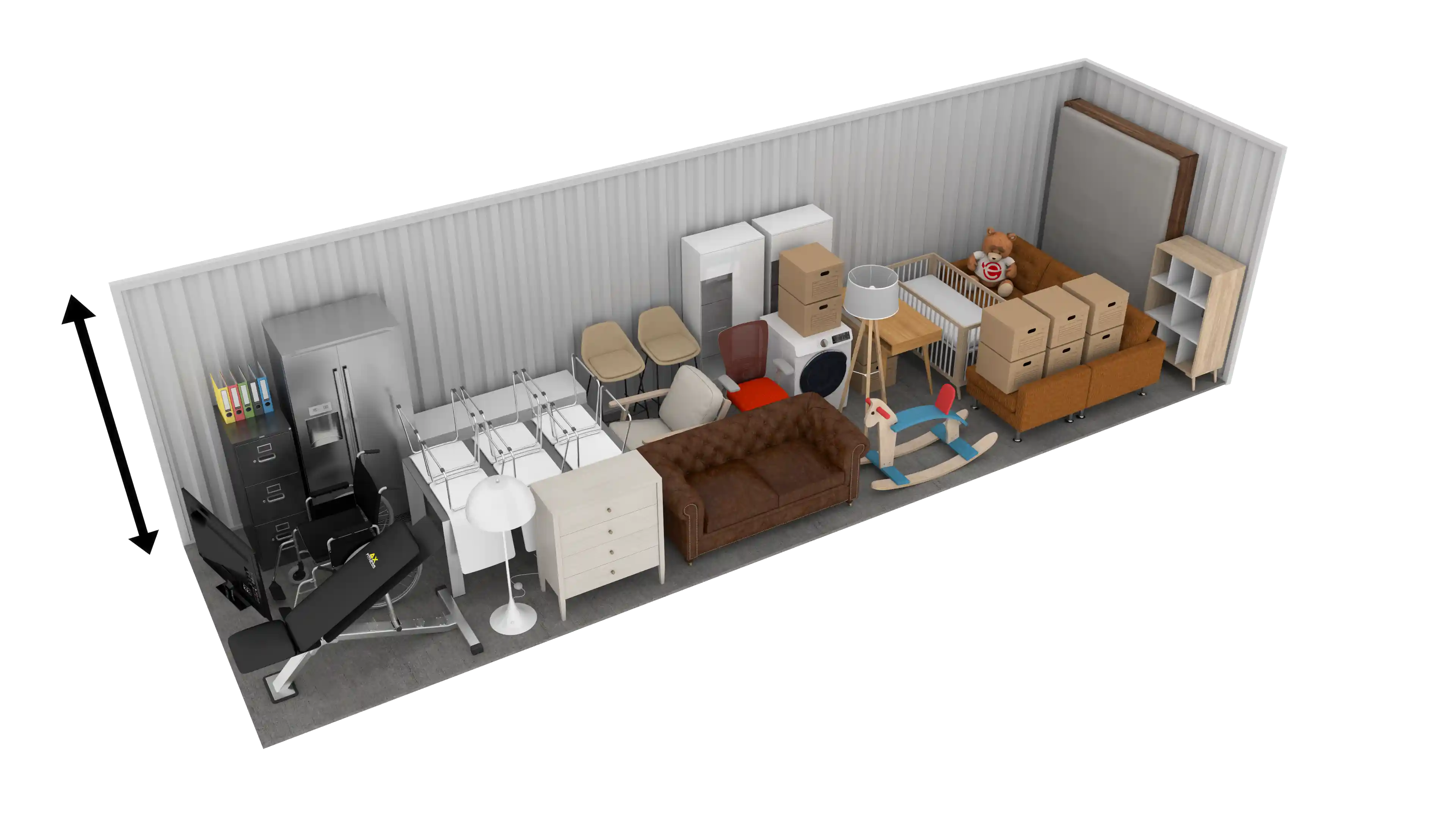 zoom_in
250 sq ft
Ideal for the contents of a 5 bed house; useful for business relocations.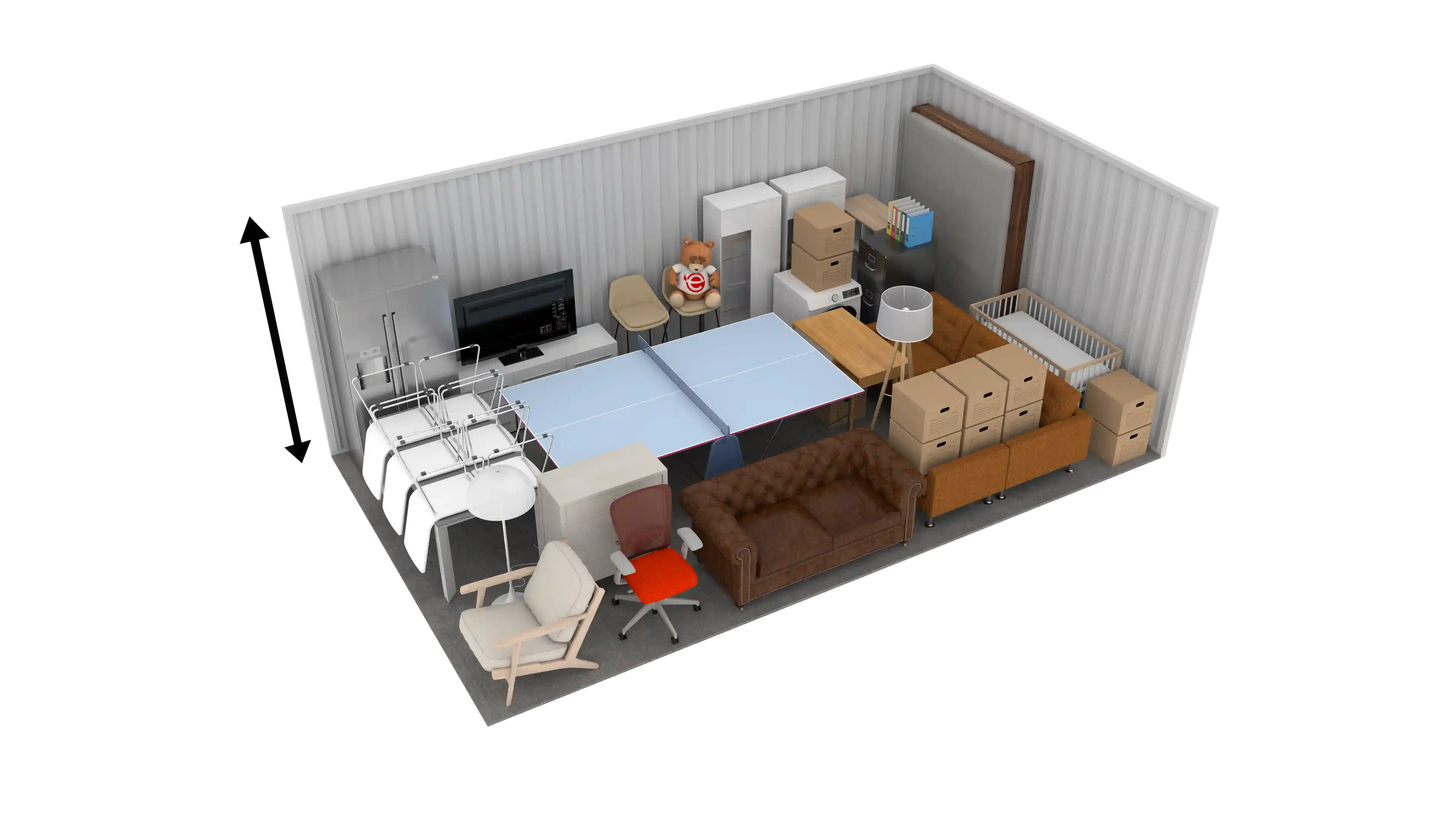 zoom_in
300 sq ft
A big space good for a 5 bed house or small business inventory.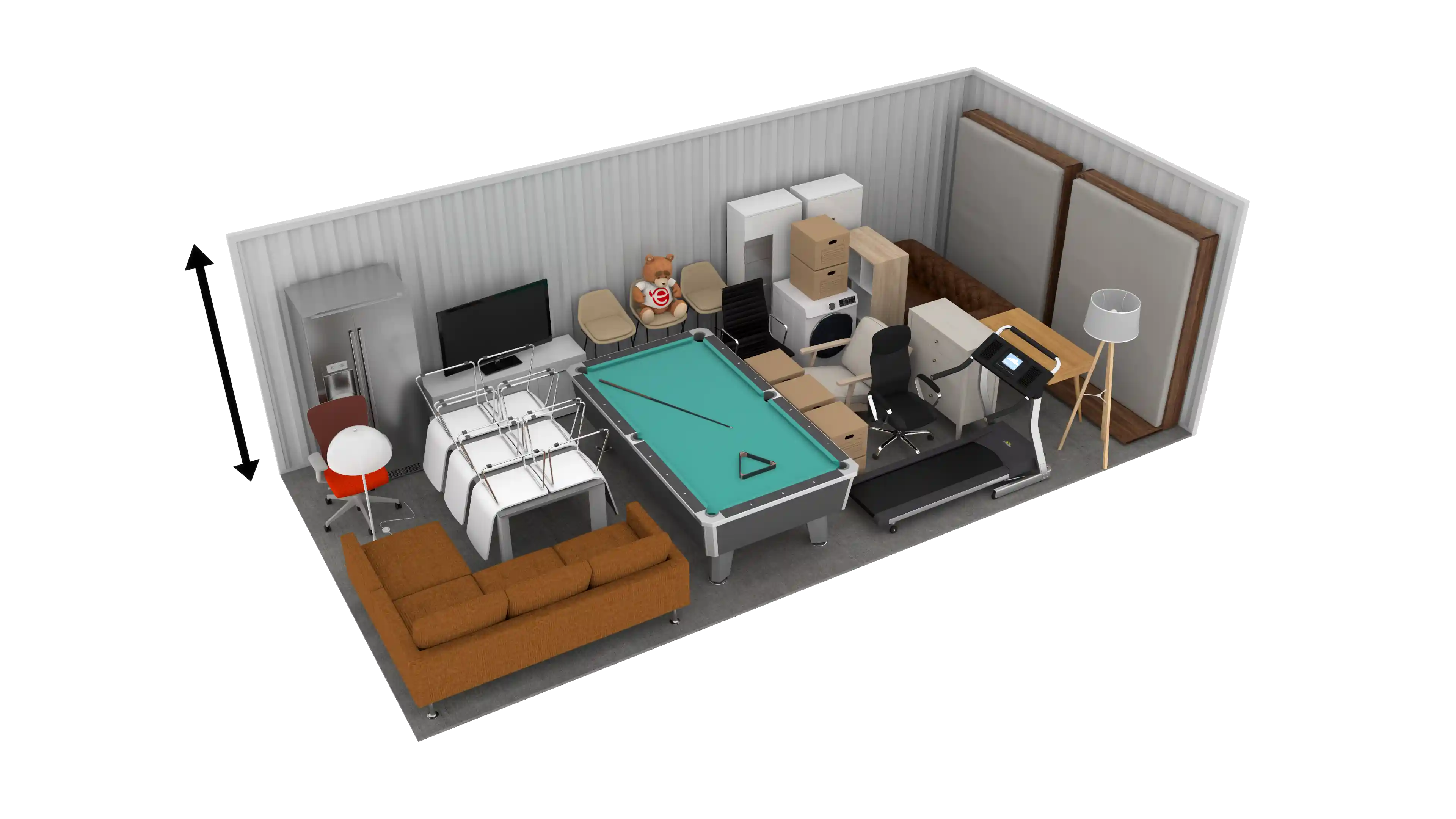 zoom_in
320 sq ft
Good unit for the contents of a large 5 bed house.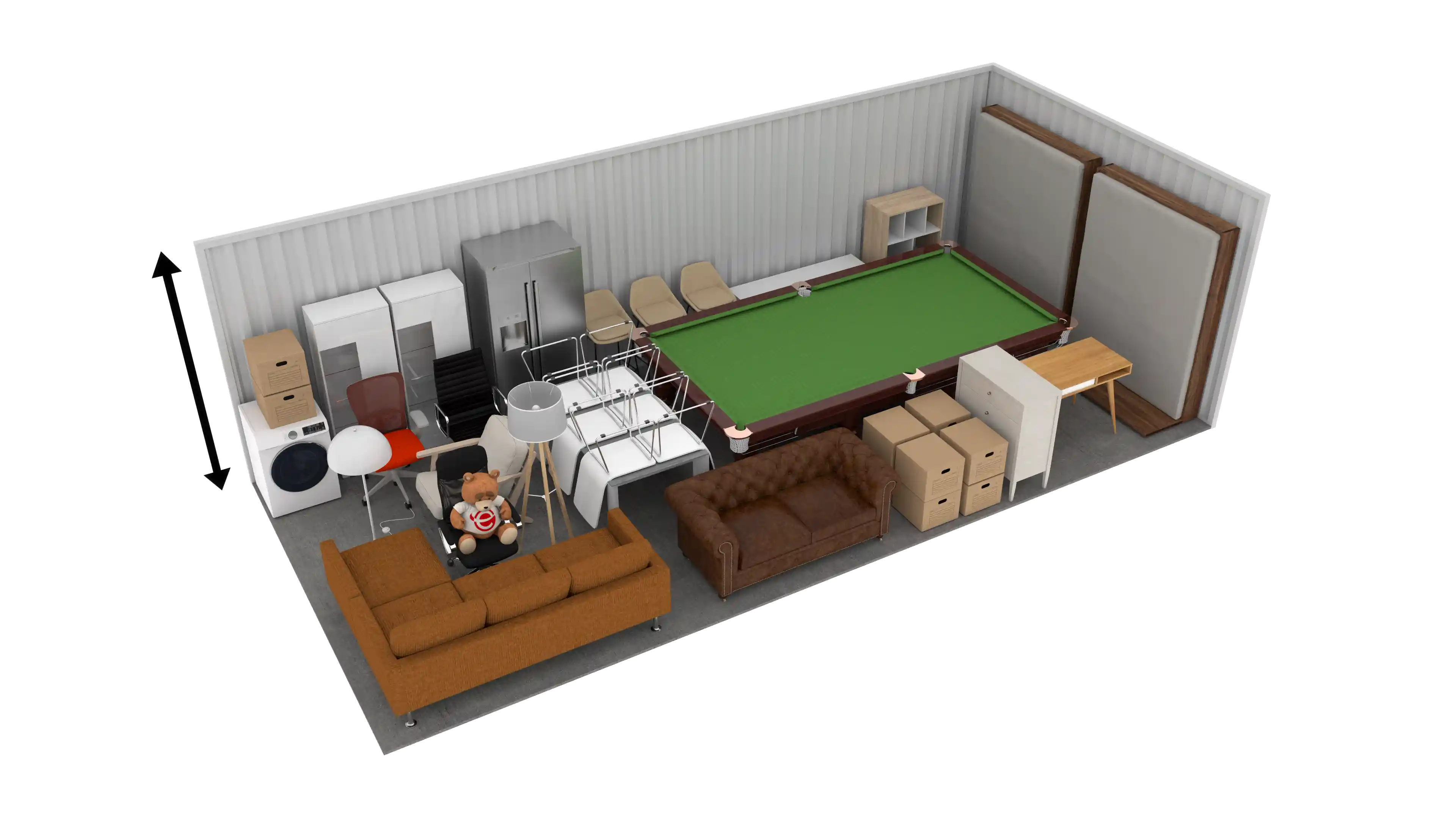 zoom_in
350 sq ft
Great size for the contents of a 6 bed house and garage.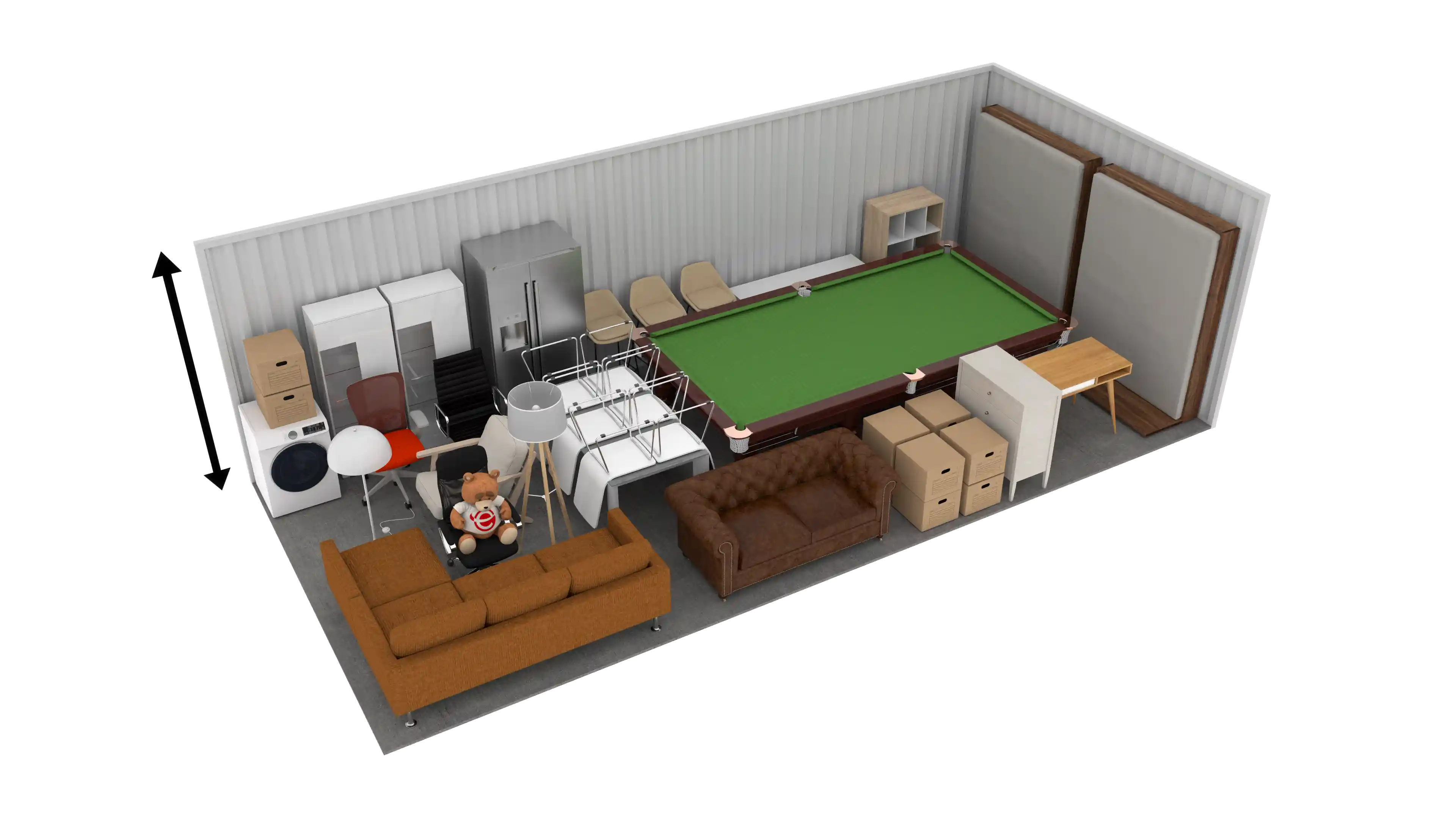 zoom_in
400 sq ft
Very large unit good for businesses or a 6 bed house, garage, and shed.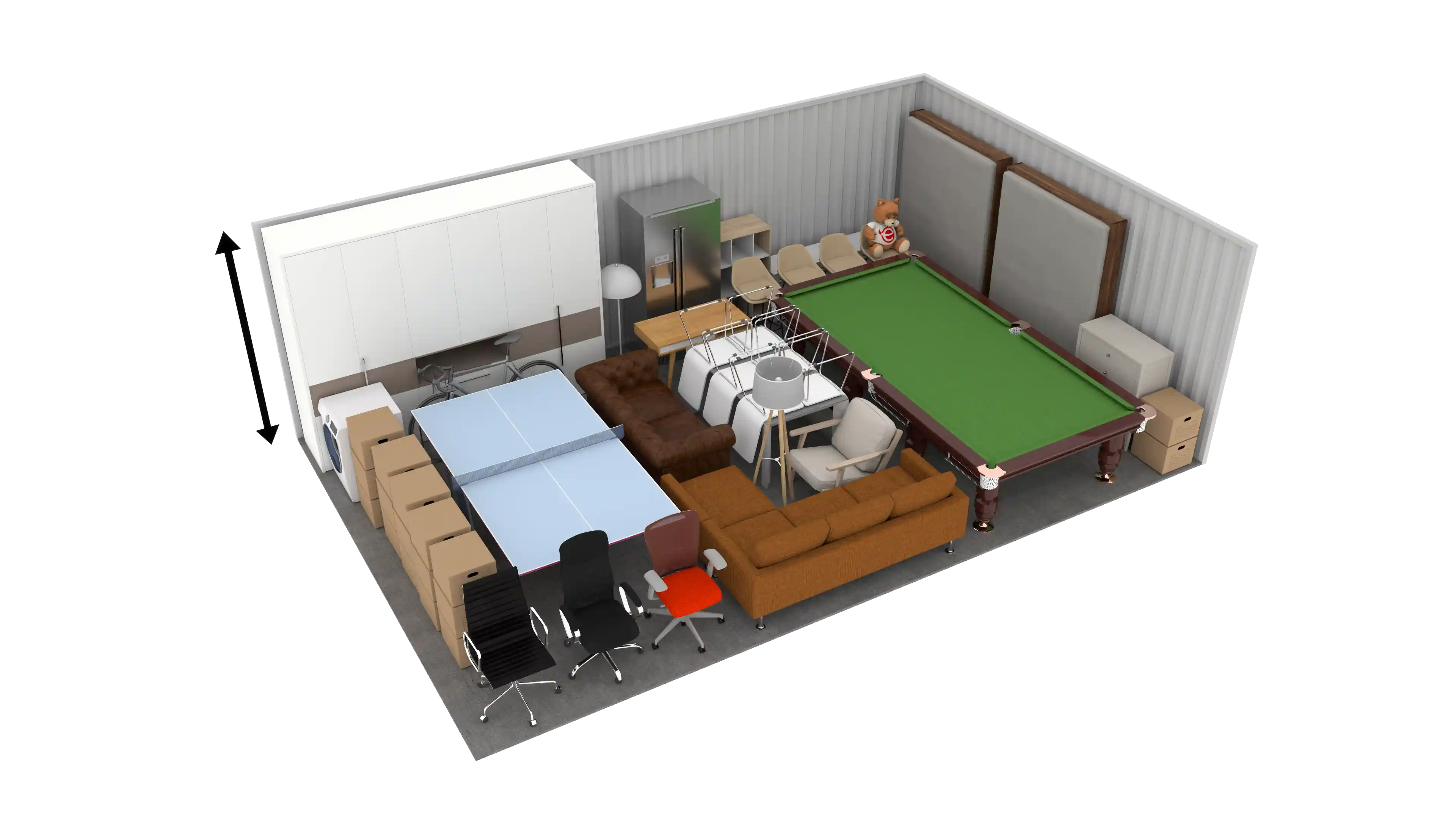 zoom_in
500 sq ft
Ideal for businesses with large quantities of stock.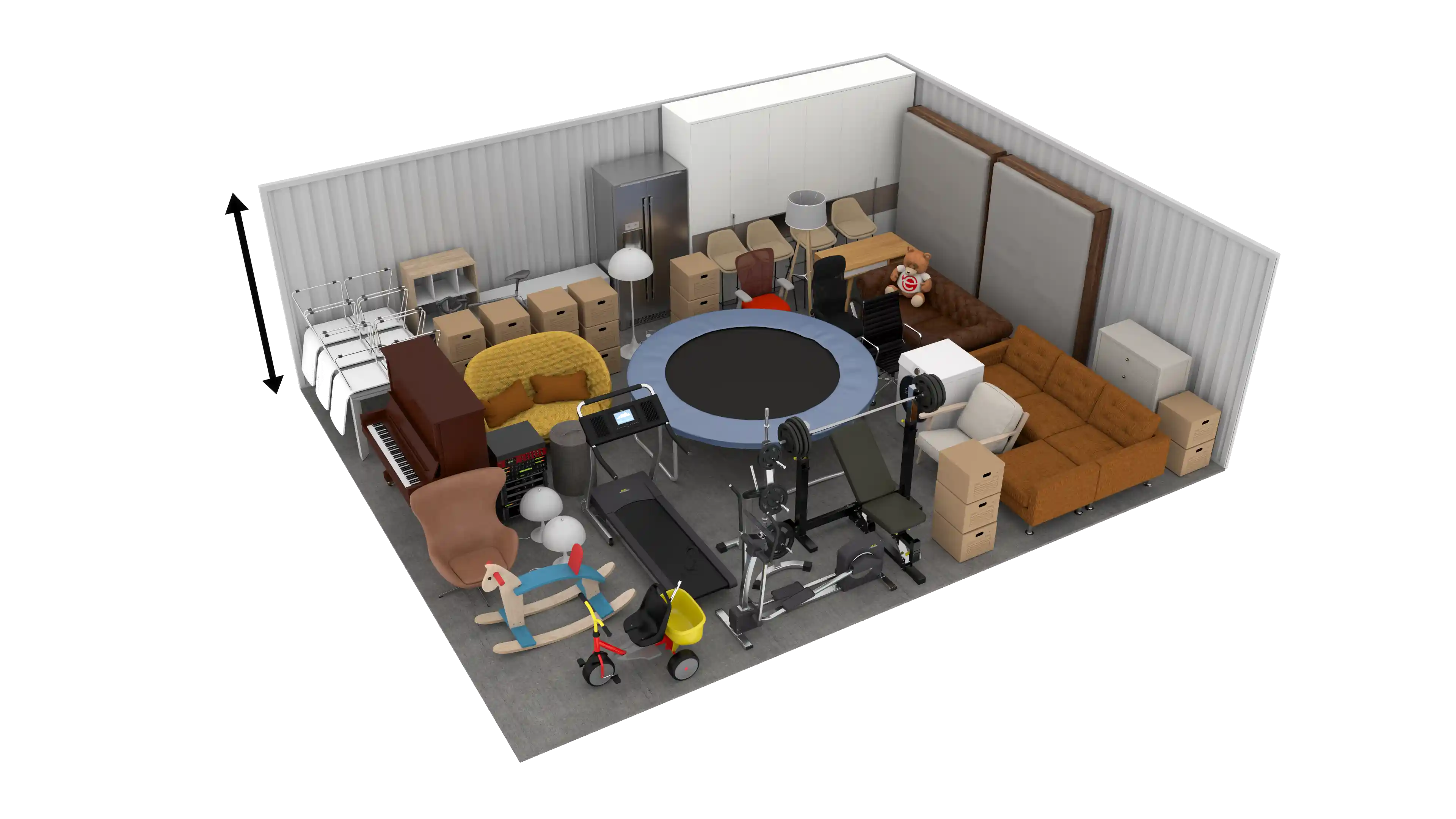 zoom_in
1000 sq ft
The size of a typical small industrial unit, great for businesses with equipment.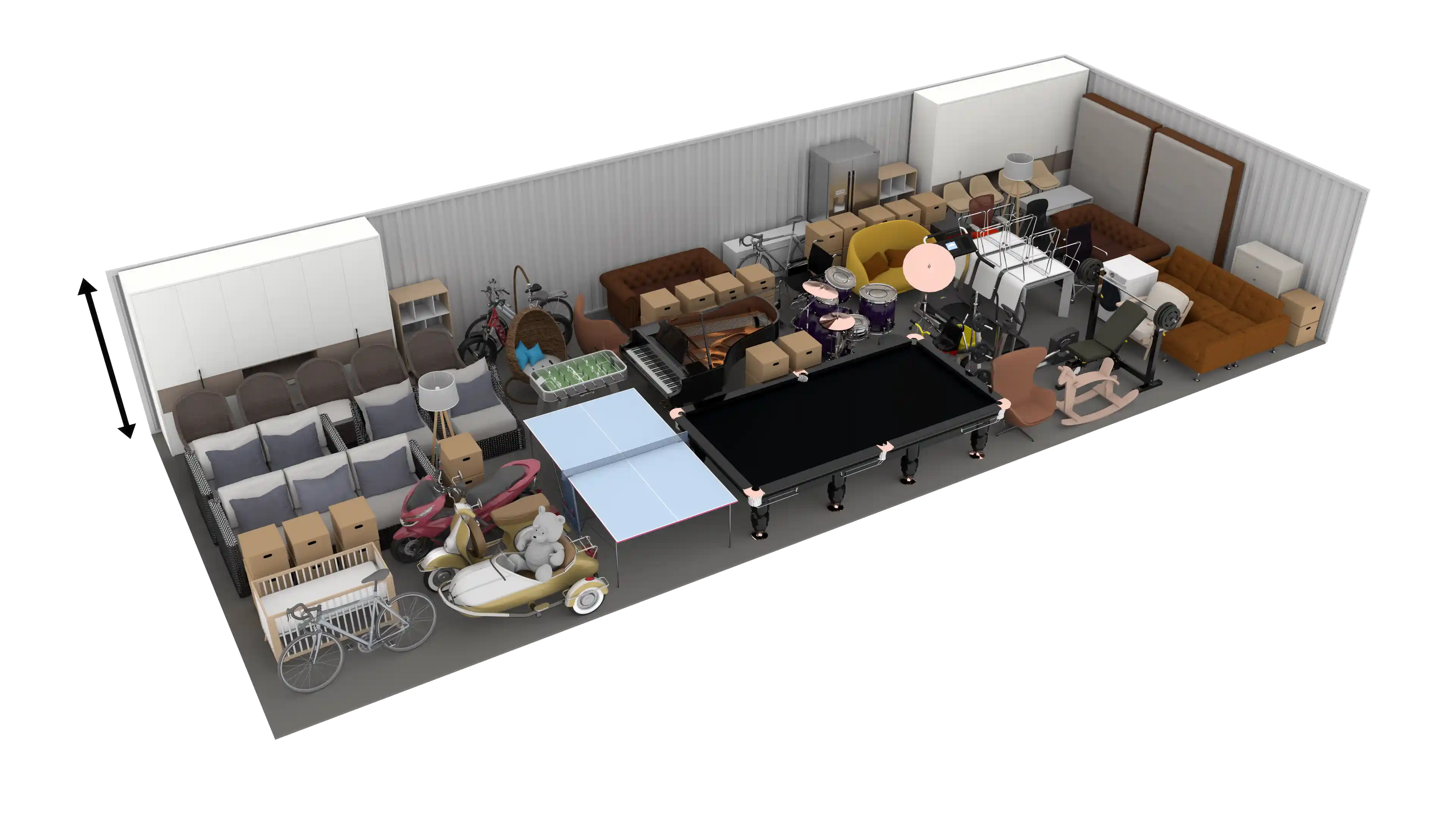 zoom_in
1160 sq ft
Mid-size industrial unit size, good for businesses with large equipment.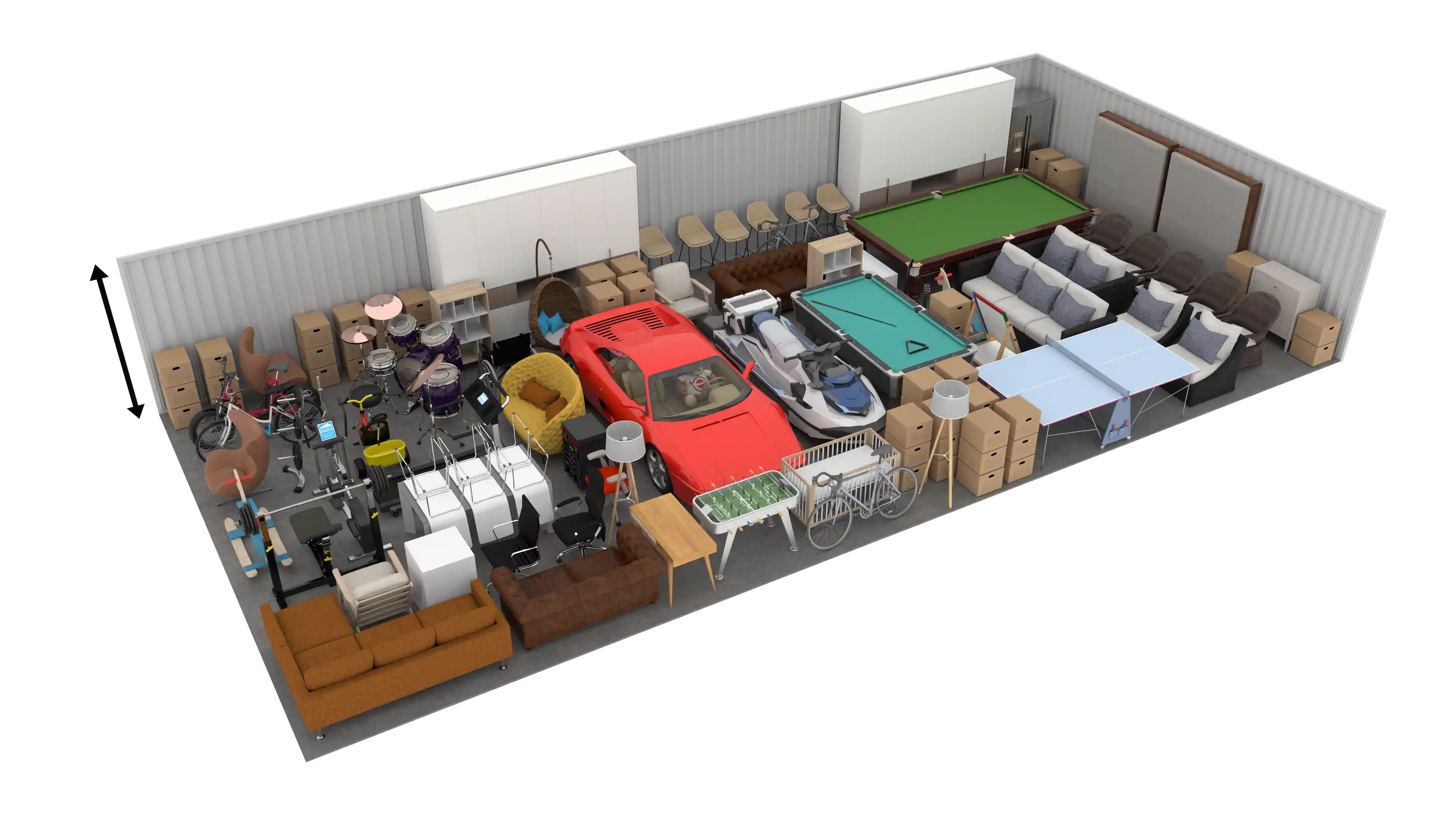 zoom_in
4000 sq ft
Larger industrial unit size with space for vehicles and equipment.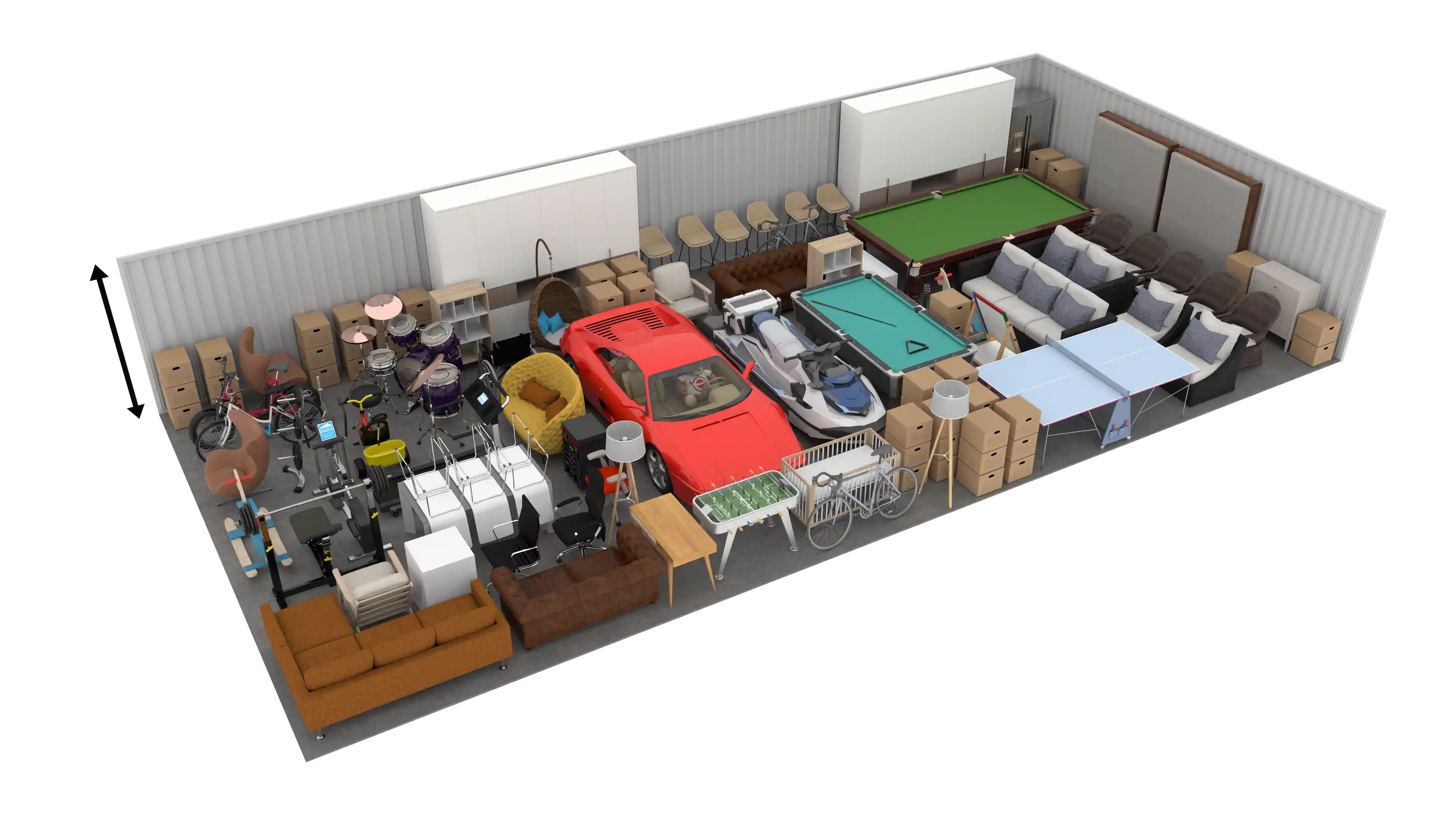 zoom_in
FAQ's
Frequenty asked questions
Will there be staff on hand to help me move in?

add

maximize

Lots of storage facilities have staff on site who can help, especially the indoor storage warehouses. Check out the individual operator pages to find out more, or add this to your filter options when searching for self storage.
Is self storage secure?

add

maximize

Most self storage facilities go to great lengths to make their storage spaces as secure as possible - they don't want problems any more than you do. Members of The Self Storage Association are required to provide a minimum level of security including CCTV systems, a secure perimeter and meeting all fire and safety regulations. To find the best self storage near you, be sure to filter by security requirements when searching.
Can I access my contents whenever I want?

add

maximize

It varies. Many storage facilities now offer 24/7 access, although for some this is a premium service. This will be detailed in their individual listing on Explorage. Some facilities offer access during normal working hours, and some don't offer access at all and collect/bring your stuff to you. Have a think about what you might need and use our filter options to tailor your search results and find the best self storage near you.
How much does self storage cost?

add

maximize

Like renting a house, the cost of storage can vary depending on the space you need and where you need it. Industry reports suggest an average of £69 a month for a 60ft2 unit, with an average shipping container of 160ft2 coming in around £130 per month. Remove the guessing with our accurate space calculator so you only pay for what you need.
How much does Explorage charge?

add

maximize

Explorage is an entirely free service for people booking storage. A small commission-based fee is collected from the storage business when you move in, much like other marketplaces such as booking.com or Airbnb. If you're a storage operator, check out our pricing page for full details.
Is there a minimum rental time?

add

maximize

Each storage operator will have their own terms and conditions which will specify the minimum rental period. This is usually a month, but some operators offer shorter terms. Check out the individual operator pages to find out more.
Self Storage Facility Reviews