A New Month, and a New Platform
---
---
Now you might have seen that things look a little different around here on Explorage.com, and that's all because we have upgraded! That's right, Explorage.com has a new look platform making it easier to find, compare and book self storage.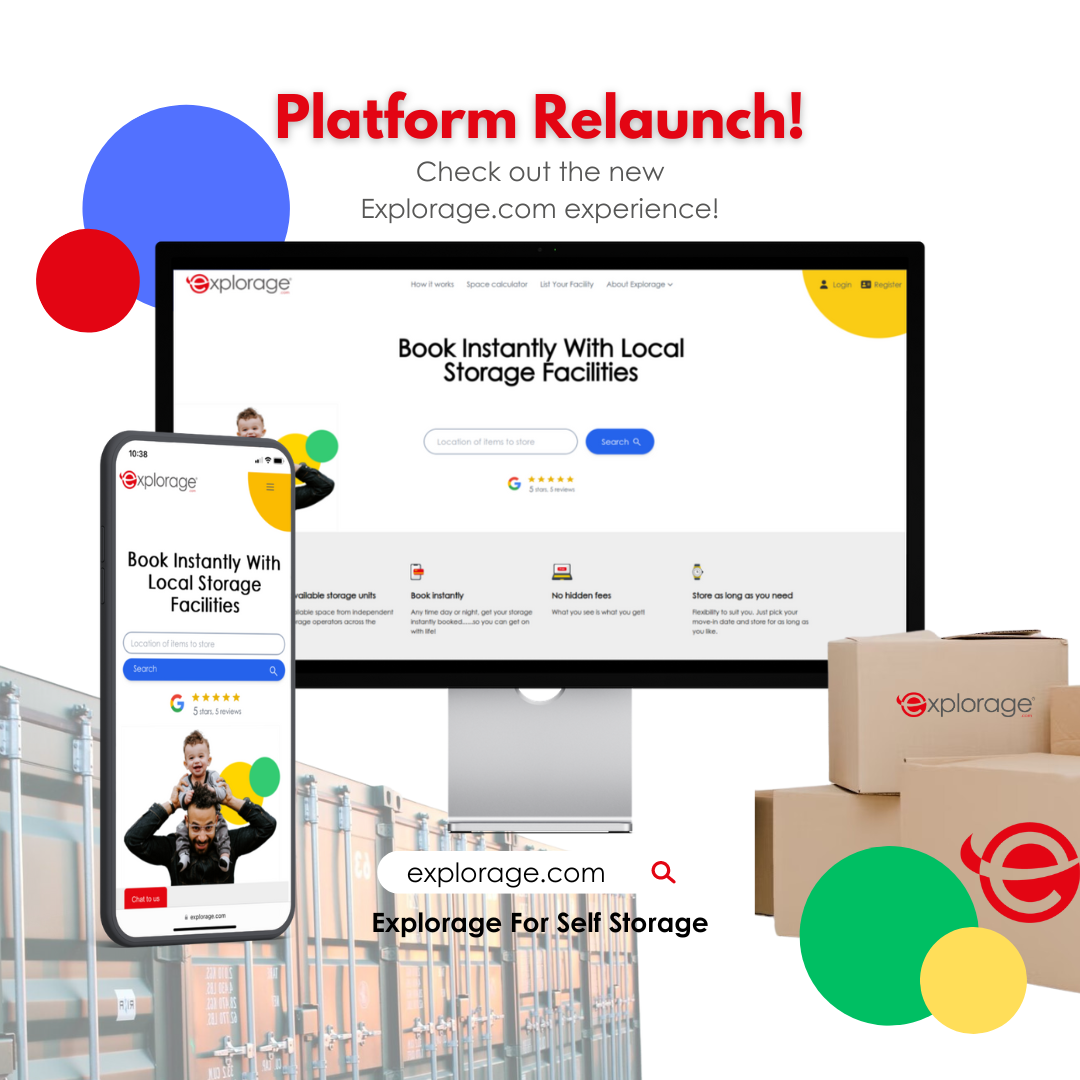 Explorage.com is proud to announce the launch of the new and improved Explorage.com platform; we've been hard at work behind the scenes to create an online platform that makes booking self storage as easy as possible, with the new site have a fresh new look, simple and easy to use, with a user-friendly, intuitive interface at its heart.
Lisa Rogerson, creator of Help For Movers, military wife and self-proclaimed #QueenOfMoving had to say this about the new site, and how it will help those looking for self storage: "It's wonderful to see the new Explorage.com site live, it is a great improvement and will no doubt make finding and booking self storage easier."
Explorage.com not only caters to customers, at its core is a line up of storage operators across the country utilising the platform to list their facility in a matter of minutes, pulling data from various sources to help those expand their customer base.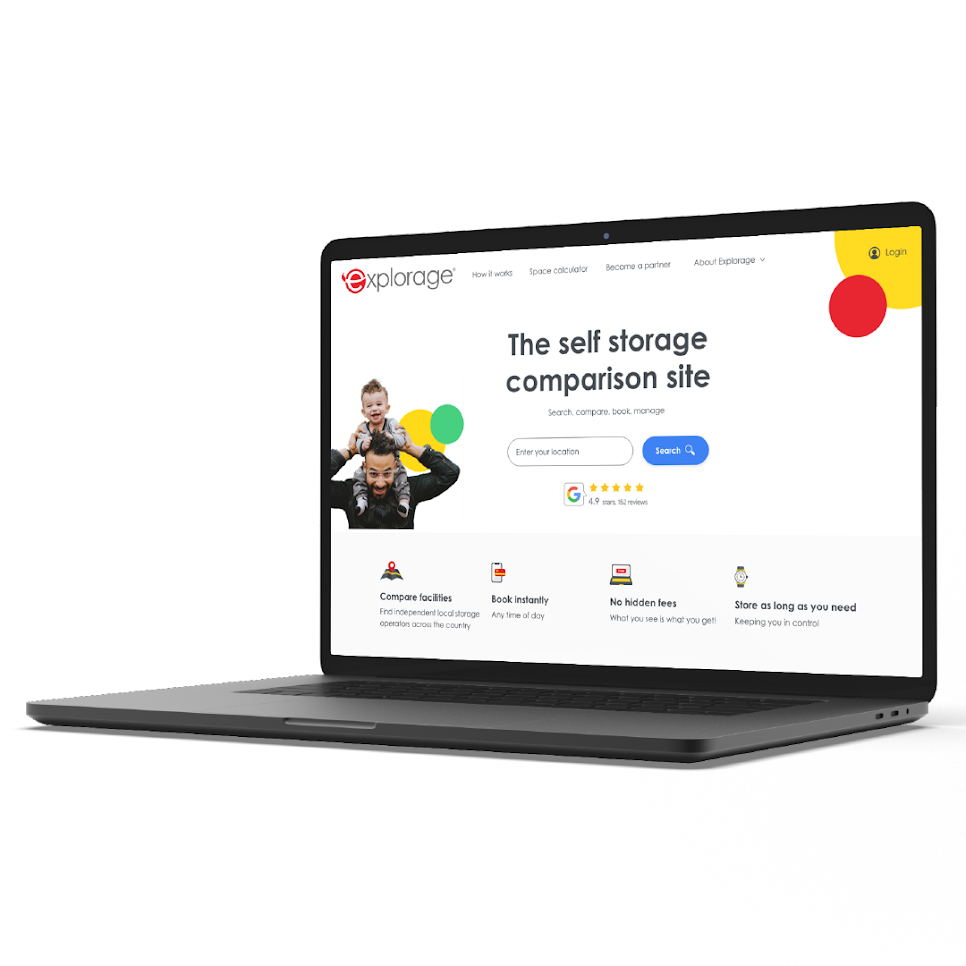 Speaking to some of the operators listed on the site, Blue Self Storage Tyneside spoke about the new site, and some of the benefits that Explorage.com offers operators: "The new site for Explorage.com looks great, and we're looking forward to hopefully reaping the future benefits that the platform offers operators within the storage industry."
Version 1.0 takes into consideration the feedback both customers and operators have had since founding Explorage.com in 2019, and seed fundraising throughout 2022. By listening to storage operators and customers about their experience, problems and ideas about improvements in the industry we can create innovative solutions that not only position us as leaders in the industry, but also deliver real value where it is needed most.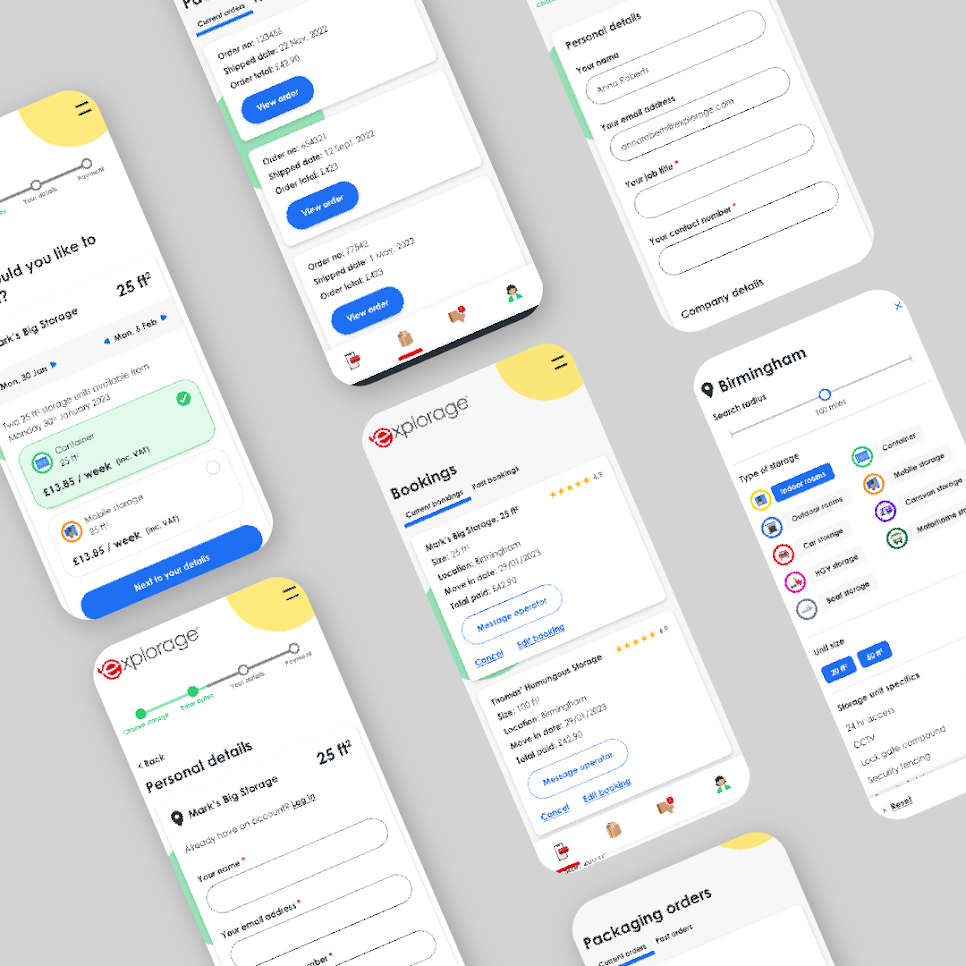 Working with Tropic Studios has allowed Explorage.com to develop an industry disrupting solution, expand our existing brand image and identity to evolve into a website design where the brand experience is consistent at every user touchpoint.
So What Is Explorage.com?
Needing self storage doesn't always fit inside a 9-5 routine, when clearing out your house at the weekend, or something might have happened in your life, self storage needs to be there! That's where Explorage.com comes in, and why founder and CEO Anna Roberts created our self storage platform: "I enjoy making life a little bit better for people, and with an obvious gap in the market, I'm determined that Explorage.com will be the solution for storage users and operators alike."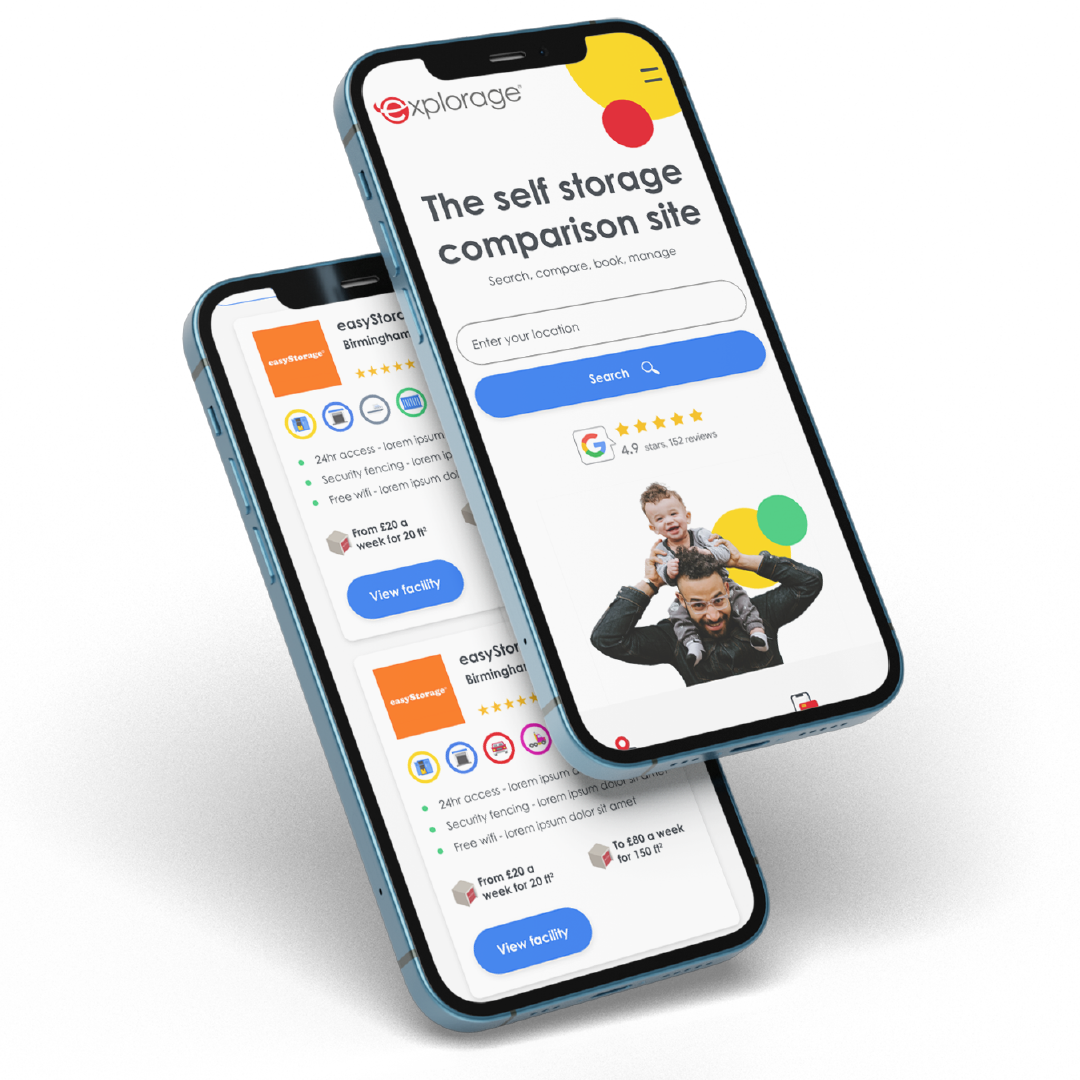 With a market worth £48 billion annually, the global storage market is big business, yet finding, comparing, and booking self storage in the UK remains difficult and confusing - enter Explorage.com, the go-to marketplace for customers in the UK.
What's Next?
Following on from this milestone, Explorage.com is set to make a difference in the storage industry, and the new and improved platform is sure to solidify its position as a leader in this space.
"We are thrilled to launch the new Explorage.com platform and continue our mission of making life easier for everybody. I'm so proud of our team who reflect everything that we are about, who never tire of innovating and striving to deliver the best results for our rapidly growing storage operator network and customers, and we're incredibly excited to be continuing our journey with them."
In an industry that never seems to slow down, Explorage.com isn't going to either! We are expanding, with new storage operators, new members of our team at Explorage HQ, and a constant focus on making sure that no matter what you need self storage for, we are always here to help. Stay up to date with our blog posts and updates through our newsletter, and follow us on social media too!