What makes Chelmsford Removals different?
Flexible & affordable rates
Covered loading area
Over 15 years experience
Book now
secure your
space
1 space available to book instantly
35ft² Warehouse Container (wooden)
Ideal for a one-bedroom apartment or small house
check

CCTV

check

Lock gate compound

check

Security fencing

Free Cancellation

Free £10 refundable deposit to reserve now

(Refunded on move-in)

Price per week:

£18.00

Includes VAT
What this facility offers
Chelmsford Removals provides fully insulated storage for your belongings to keep them protected and fresh. Our storage warehouse is modern, clean, fire-compliant, and secure with CCTV and alarms. Loading and accessing your items is easy with our covered loading area and flexible working hours. We offer much more flexable and affordable storage rates than other... say "Brightly Yellow" self-storage sites. Need help moving things into store? Our experienced team can collect, pack, and redeliver your belongings with minimal notice. We offer a weekly rate with no minimum or maximum term for flexible storage options.
CCTV
Lock gate compound
Security fencing
Security Lighting
Insurance included
Bone dry
Forklift and driver on site
Undercover loading
Extra high units
On site assistance
Trolleys on site
Van or small HGV access
Management on site
Book with confidence. Chelmsford Removals is a verified member of: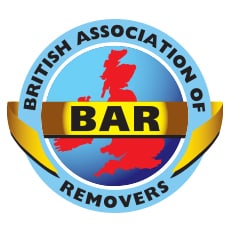 Address
Chelmsford Removals
12a, Baynes Place
Chelmsford
CM1 2QX
Office Hours
Monday: 08:30 - 17:30
Tuesday: 08:30 - 17:30
Wednesday: 08:30 - 17:30
Thursday: 08:30 - 17:30
Friday: 08:30 - 17:00
Saturday: Closed
Sunday: Closed
Storage Access Hours
Monday: 08:30 - 17:30
Tuesday: 08:30 - 17:30
Wednesday: 08:30 - 17:30
Thursday: 08:30 - 17:30
Friday: 08:30 - 17:00
Saturday: Closed
Sunday: Closed