Self Storage in Tyne and Wear
share
Book secure self storage space in Tyne and Wear on Explorage.com. Our mission is to make life easier by showcasing trustworthy and readily available storage spaces for immediate booking, all at competitive prices. Search, compare, and book your space with just a few clicks.
rocket_launch Need Assistance deciding on what storage space you require?
Storage Sizes
verified_user

Price Guarantee

close

Same prices and discounts as when booking direct. No booking fees. Find cheaper? We'll refund the difference.
thumb_up

Free Cancellation

close

No strings attached! Enjoy the flexibility of free cancellation with Explorage.com. Life can be unpredictable, but your storage booking doesn't have to be. Book with confidence, knowing you can cancel hassle-free if plans change.
Sorted by: Distance from location
Results: 2
---
Warehouse Container (wooden)
Your Comprehensive Guide to Moving to Tyne & Wear: From Housing to Simplified Self Storage on Explorage.com
The Housing Landscape
Before embarking on your move to the dynamic Tyne & Wear, let's explore the local housing market. Recent data reveals an average house price around £180,000, marking Tyne & Wear as a notably affordable region in the UK, especially when compared to its counterparts.
Demographics and Employment Opportunities
Tyne & Wear houses a varied demographic mix, from students to professionals and families, making it a cultural hotbed of activity. Major employers in the region, including the NHS, University of Newcastle, and Nissan, facilitate a wide spectrum of job opportunities.
Transport Links
Tyne & Wear's strategic positioning along the A1 and A19 motorways makes it conveniently accessible. These motorways are the lifeblood of the region, connecting it to other UK cities, thereby facilitating commuting and recreational travel.


Prime Residential Areas
Choosing your home in Tyne & Wear might be challenging given the multitude of incredible options. The bustling Newcastle upon Tyne is popular for its vivacious arts scene and historic charm. South Shields, on the other hand, provides a tranquil coastal living experience with scenic beach views.
Food, Social Scene, and Schools
After settling down, you'll want to immerse yourself in Tyne & Wear's food and social sphere. Newcastle's Grey Street is a gastronomic hub with an array of restaurants, pubs, and cafés. South Shields' Colman's Seafood Temple is a seafood enthusiast's paradise.
For families, schools like Newcastle School for Boys, West Jesmond Primary, and Church High School offer an excellent educational foundation.
The Role of Self Storage in Your Move
Now, onto a critical yet often overlooked aspect of moving – self storage ! Here's how it can be a game-changer:
Space Management
Moving logistics can be complex, particularly when you have a multitude of belongings. Regardless of your new home's size in Tyne & Wear, self-storage units can provide the additional space you need during your transition.
Transition Periods
During periods when you're caught between leaving your old home and settling into the new one, self storage can be a lifesaver. Store your items securely and maintain peace of mind while you handle other moving tasks.
Renovations and Redecorations
In case your new Tyne & Wear home needs some sprucing up, self-storage units can protect your furniture and belongings from potential damage during the makeover.
Seasonal Storage
Given the UK's diverse weather, some items like winter gear, garden furniture, or holiday decorations may not be needed throughout the year. Self storage provides a practical solution for such seasonal items, helping keep your living space clutter-free.
Explorage.com is your go-to platform if you need self storage in Tyne & Wear. Our user-friendly website allows you to search, compare, and book self storage units instantly. With filters for size, location, and price, you can find a storage solution that suits your needs perfectly.
To sum it up, Tyne & Wear offers a mix of vibrant opportunities, from employment to leisure activities. Its accessible transport links and affordable housing make it a standout choice. The added convenience of Explorage.com's self storage marketplace ensures you can manage your belongings efficiently during your move. So, why wait? Embrace the diverse offerings of Tyne & Wear and let Explorage.com make your moving process smoother.
Explorage.com for Self Storage
Storage Size Information
Storage comes in a variety of shapes and sizes and a range of different types. Below you will find an image showing each size; including what types of items you can fit inside.
10 sq ft
Ideal for personal items such as student luggage.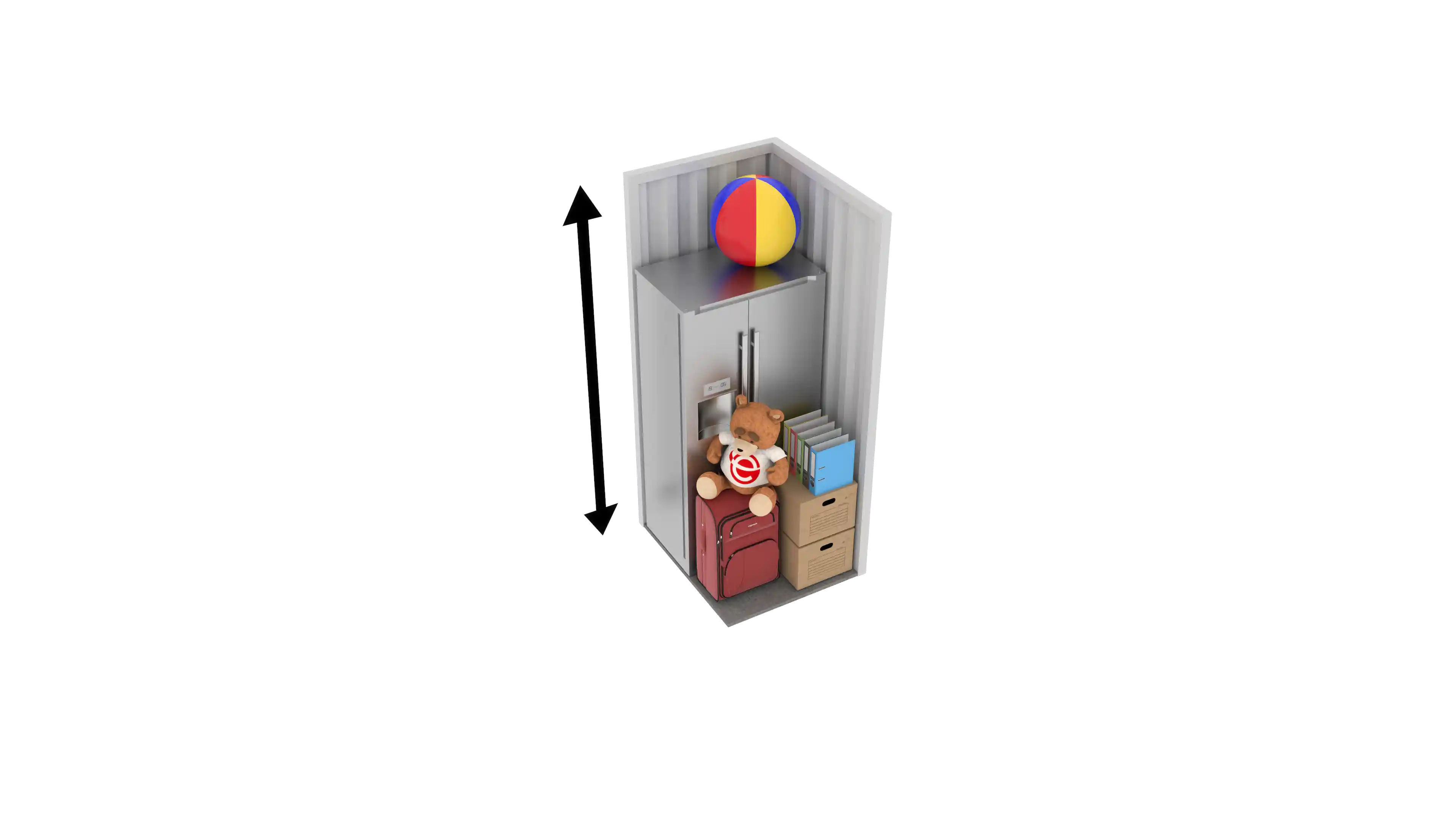 zoom_in
15 sq ft
About the size of a small shed; will take some appliances and personal items.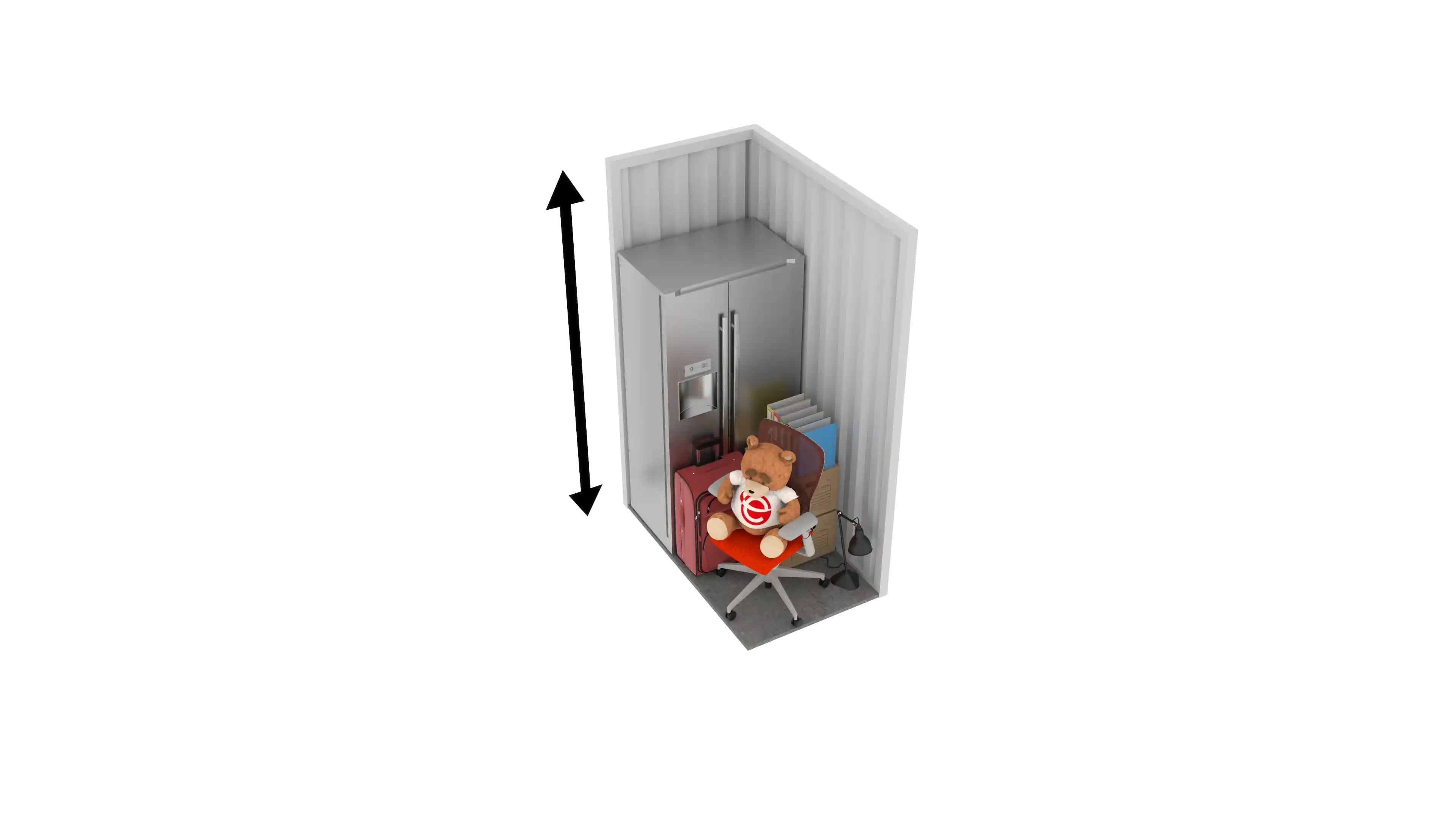 zoom_in
16 sq ft
Similar to a small shed, for personal items, boxes and appliances.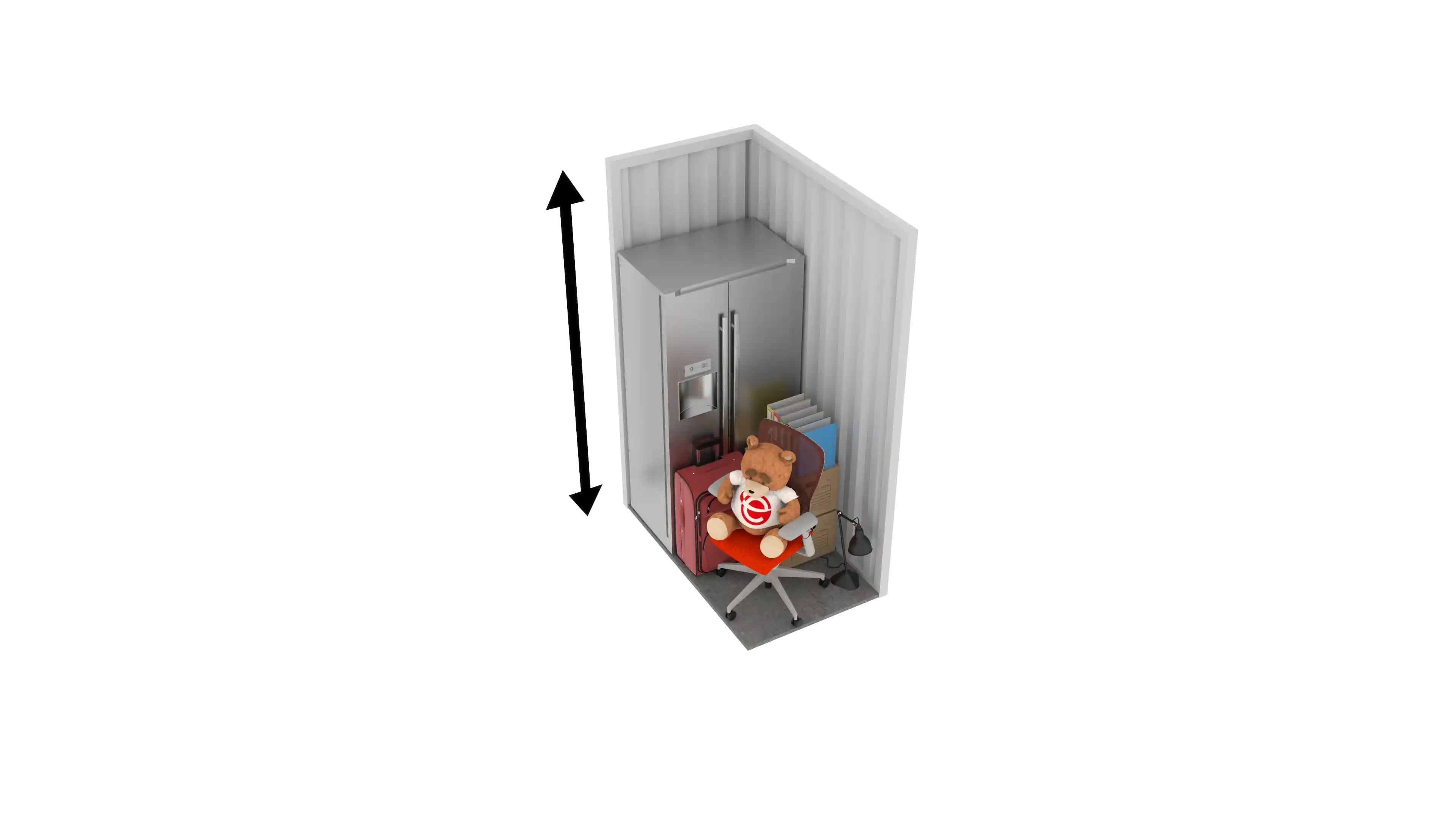 zoom_in
20 sq ft
About the size of two telephone boxes. Good for sports equipment.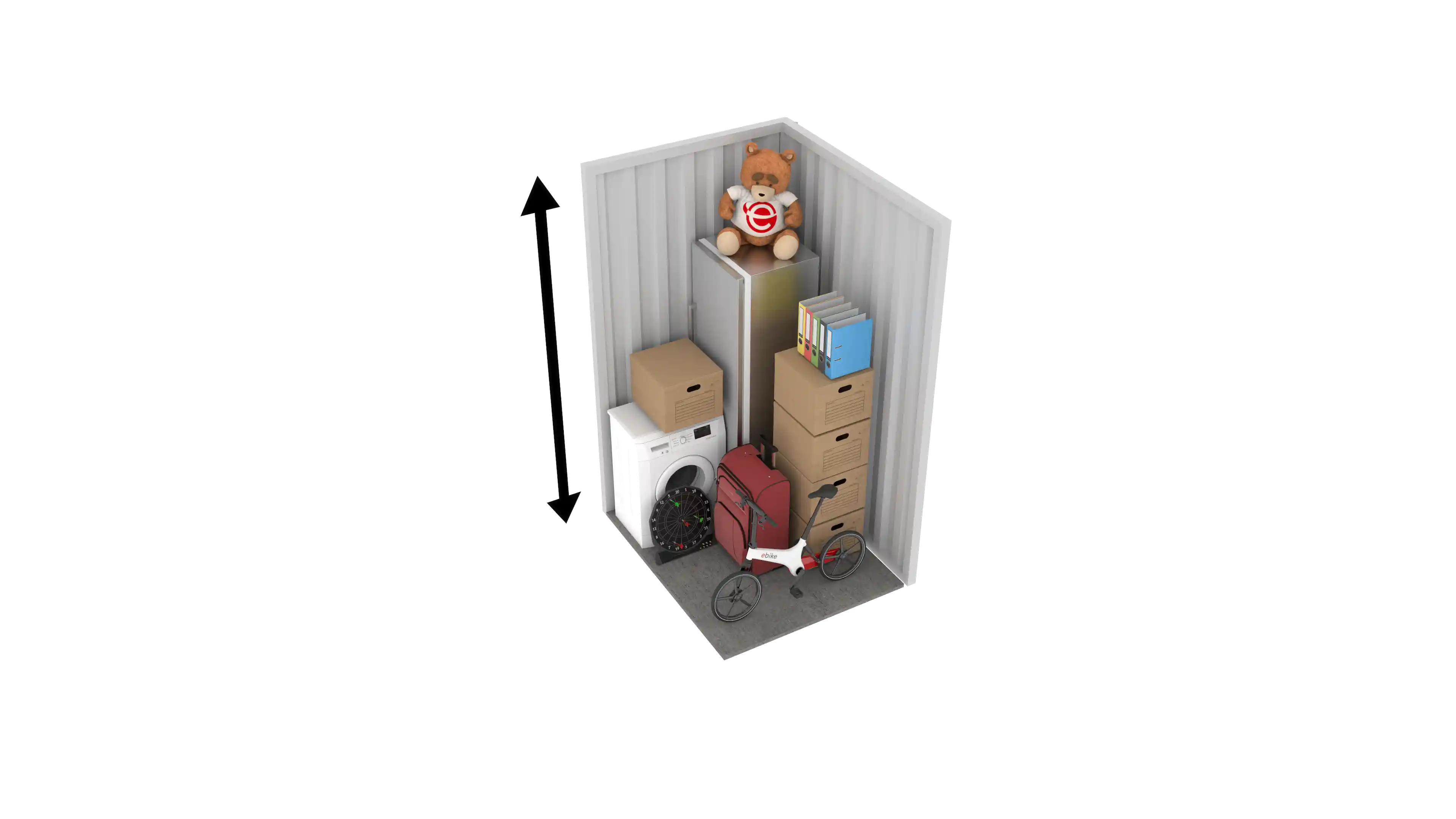 zoom_in
25 sq ft
Useful for decluttering personal items, appliances, and boxes.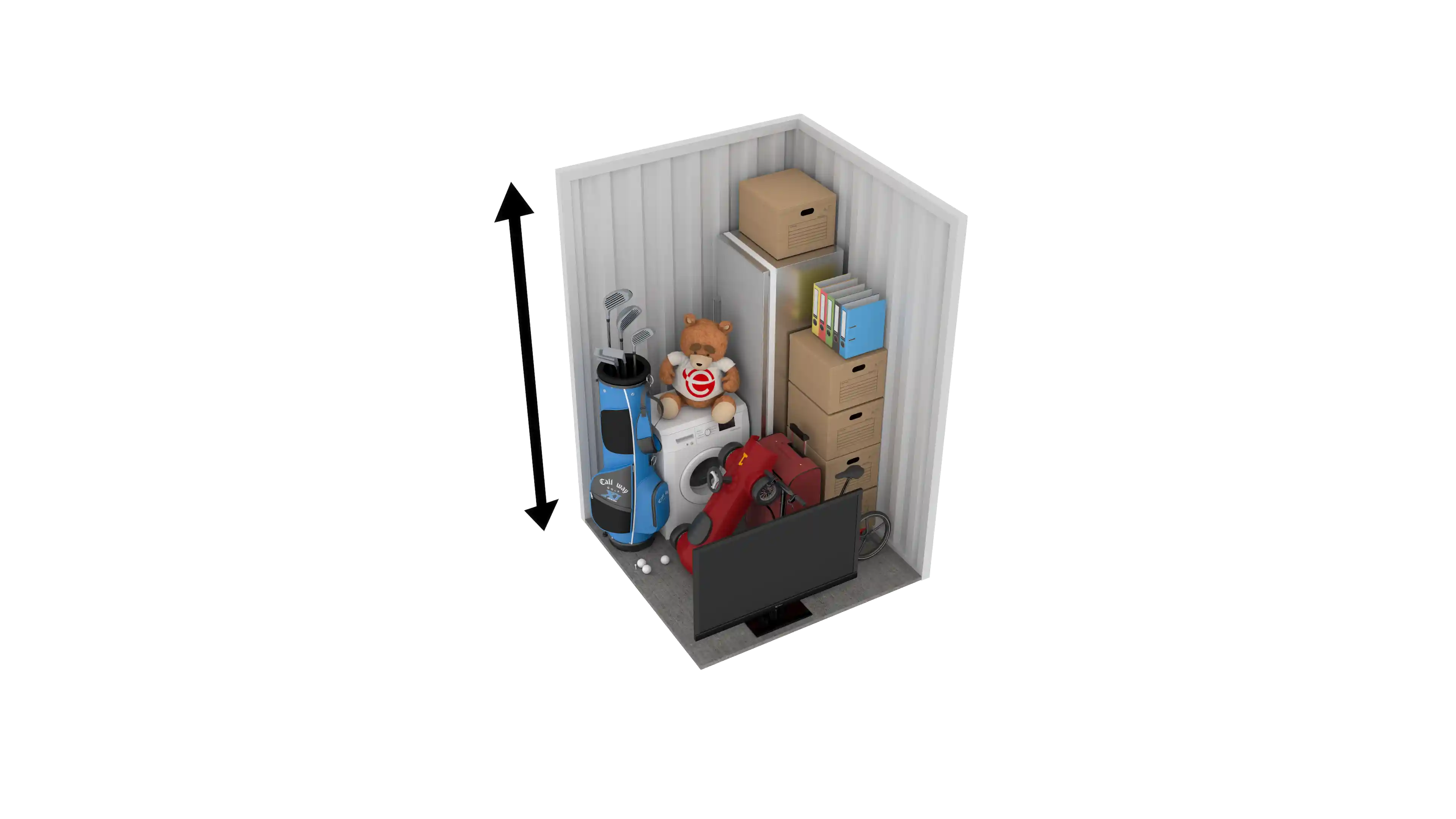 zoom_in
30 sq ft
Ideal for the contents of a small bedroom.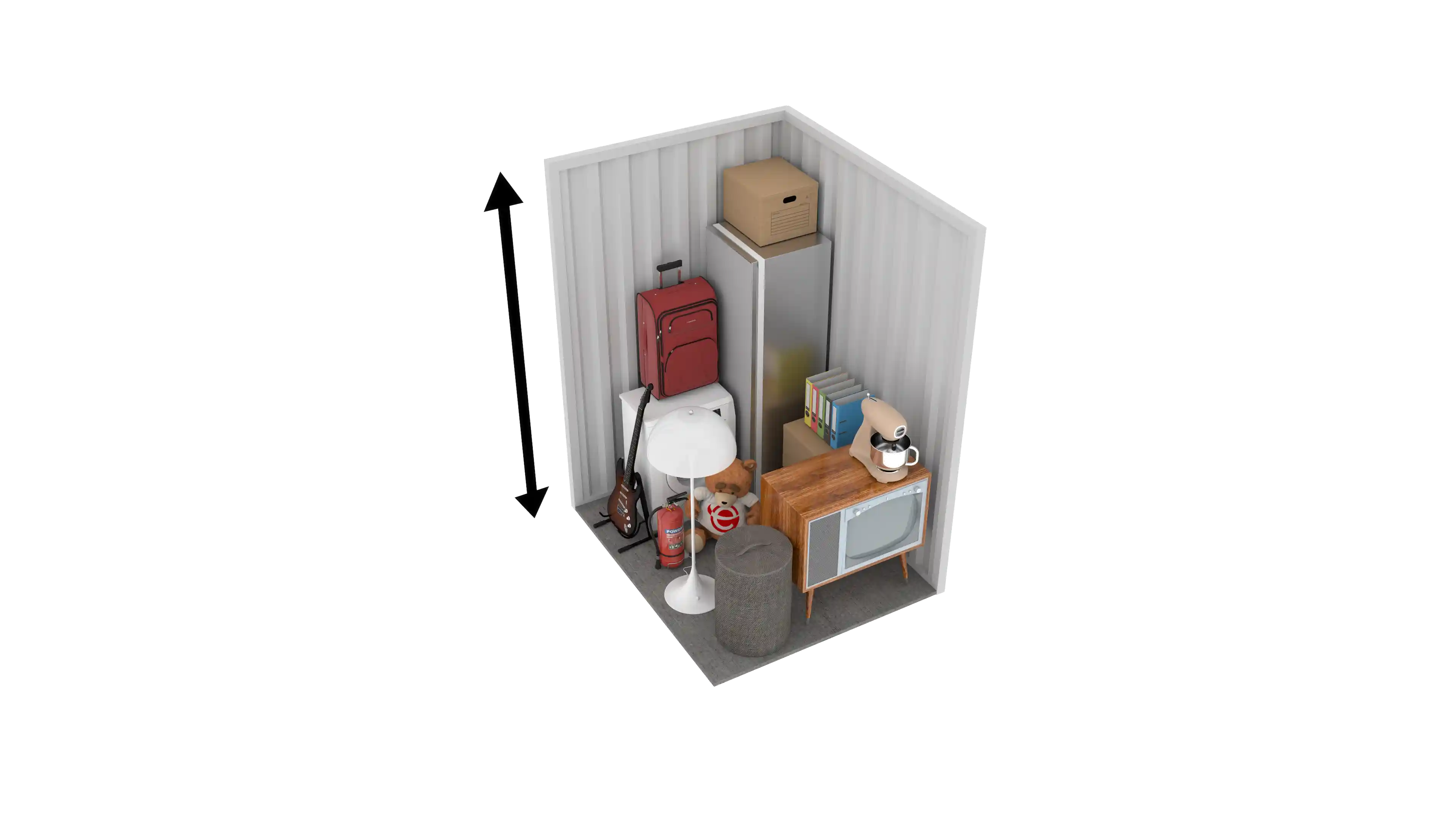 zoom_in
35 sq ft
Average garden shed size.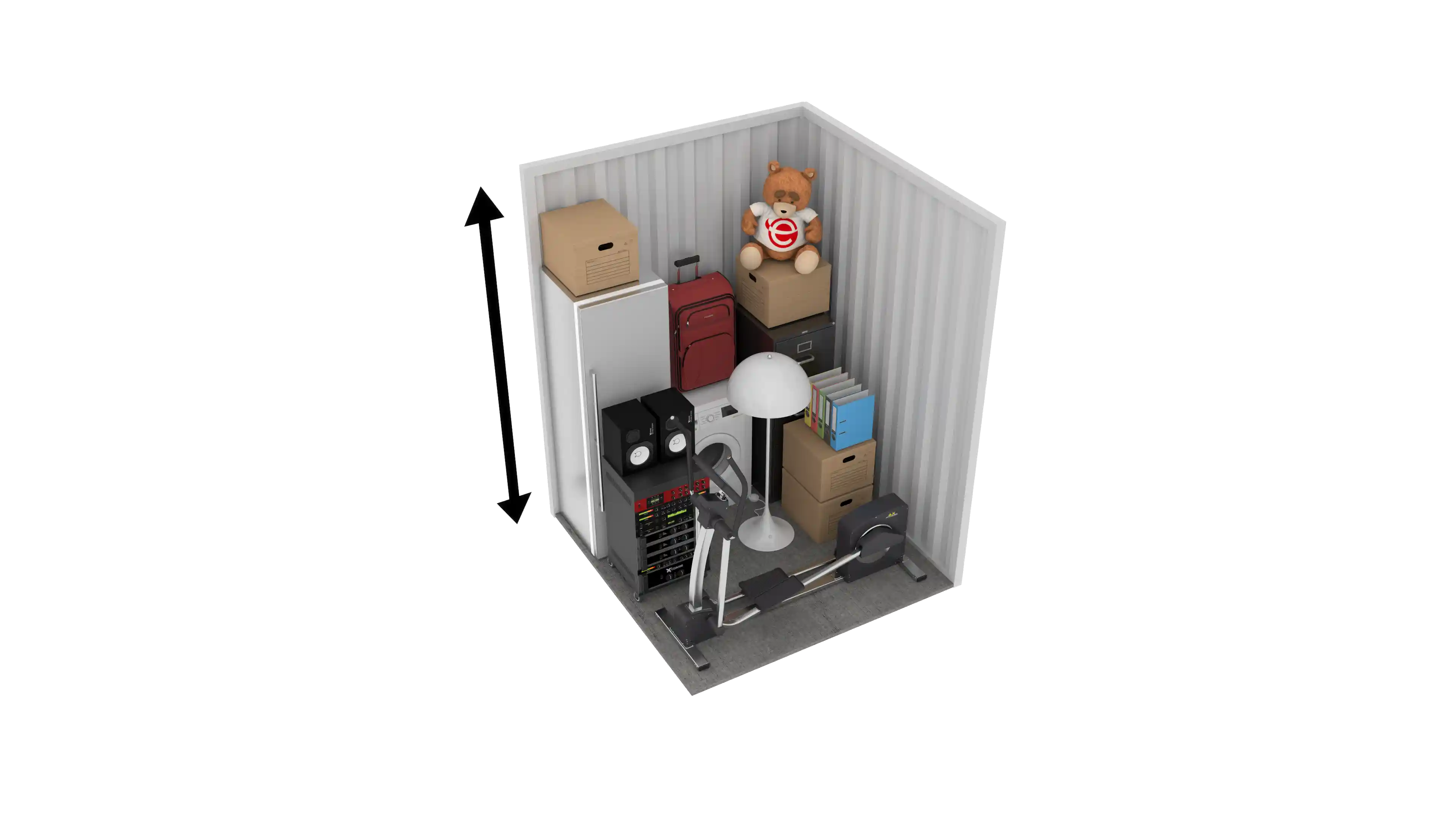 zoom_in
38 sq ft
Great for the contents of a small studio apartment.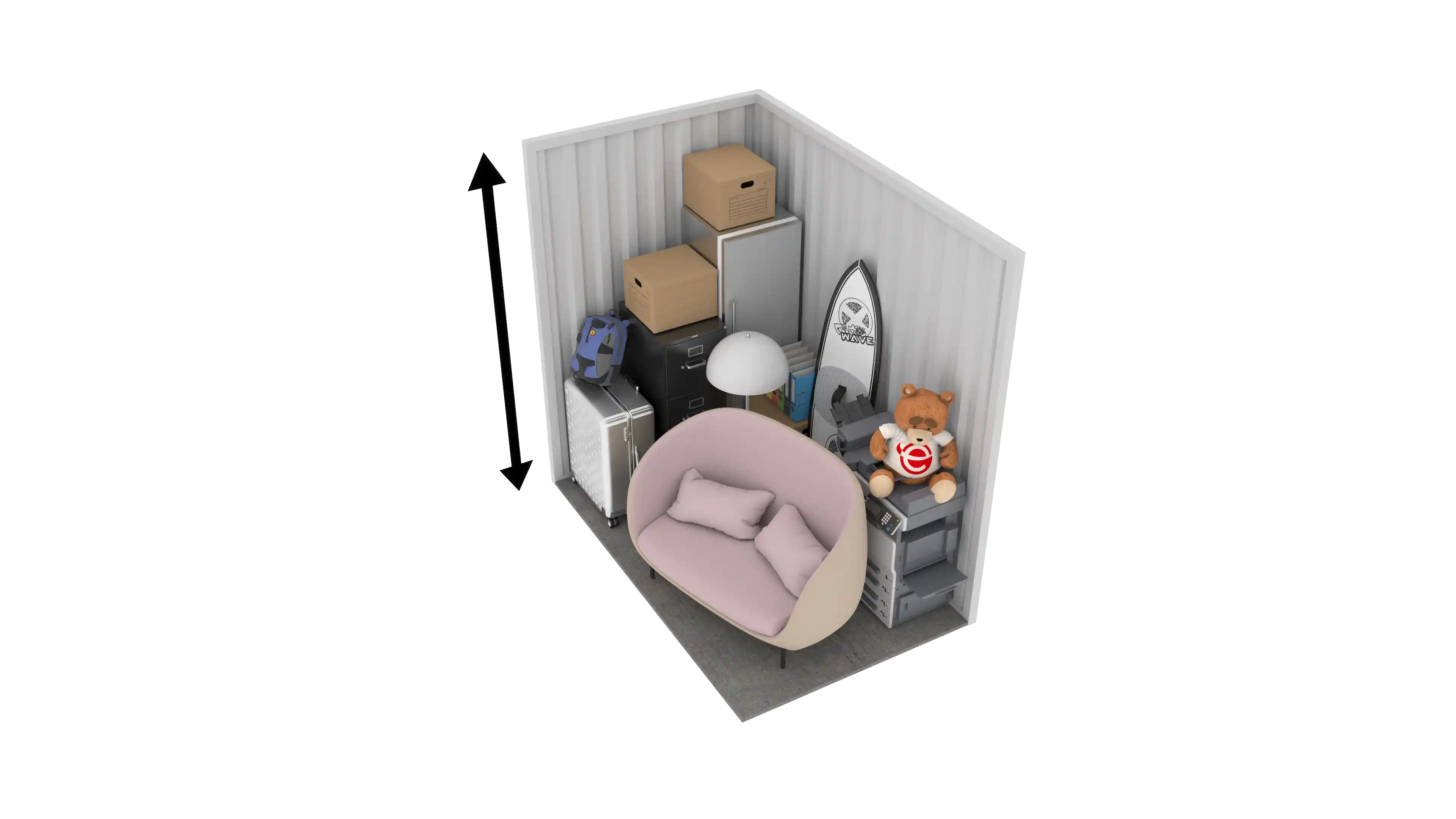 zoom_in
40 sq ft
Should hold the contents of your average transit van.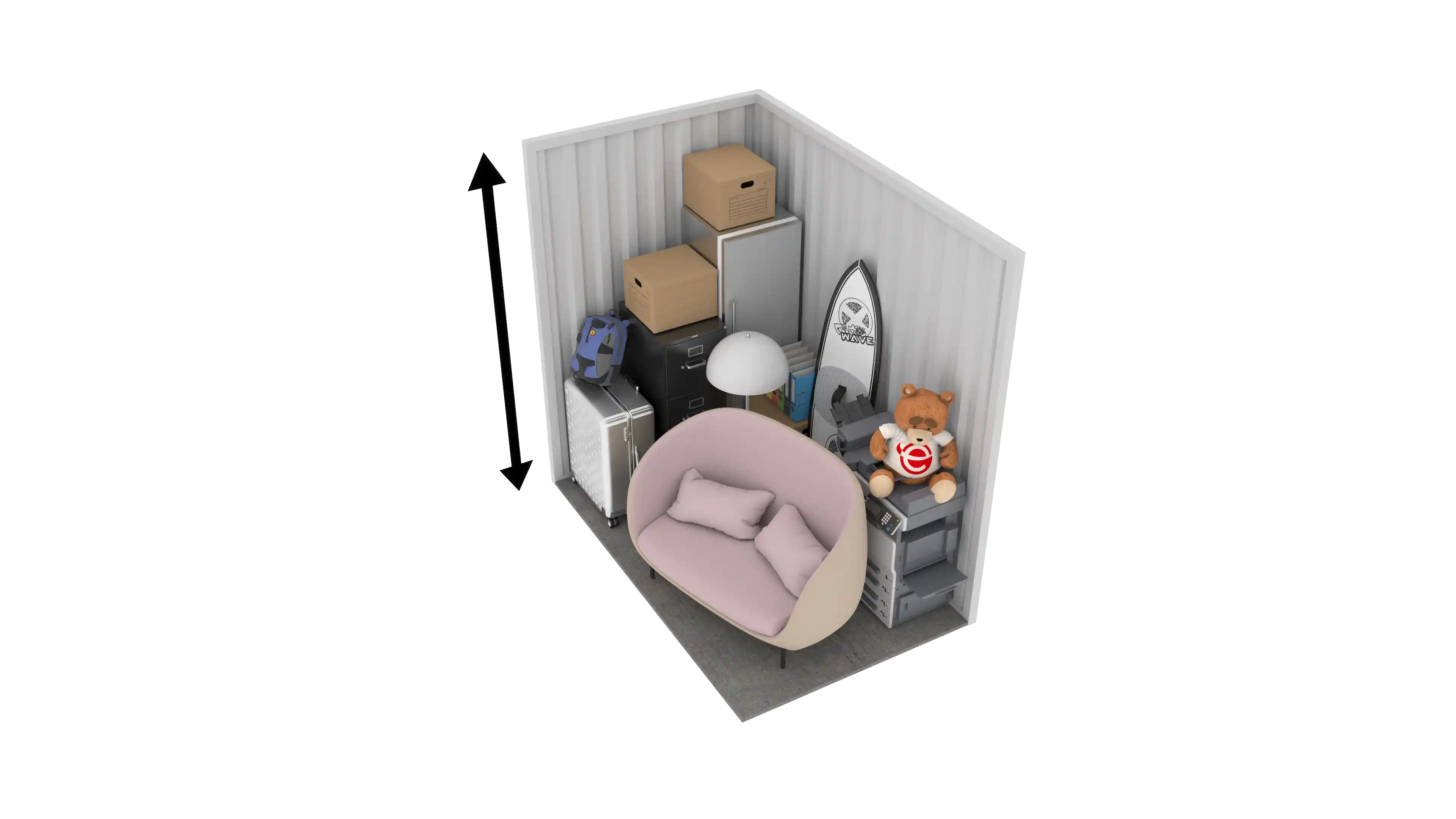 zoom_in
50 sq ft
Popular with students, useful for a 1-bed flat.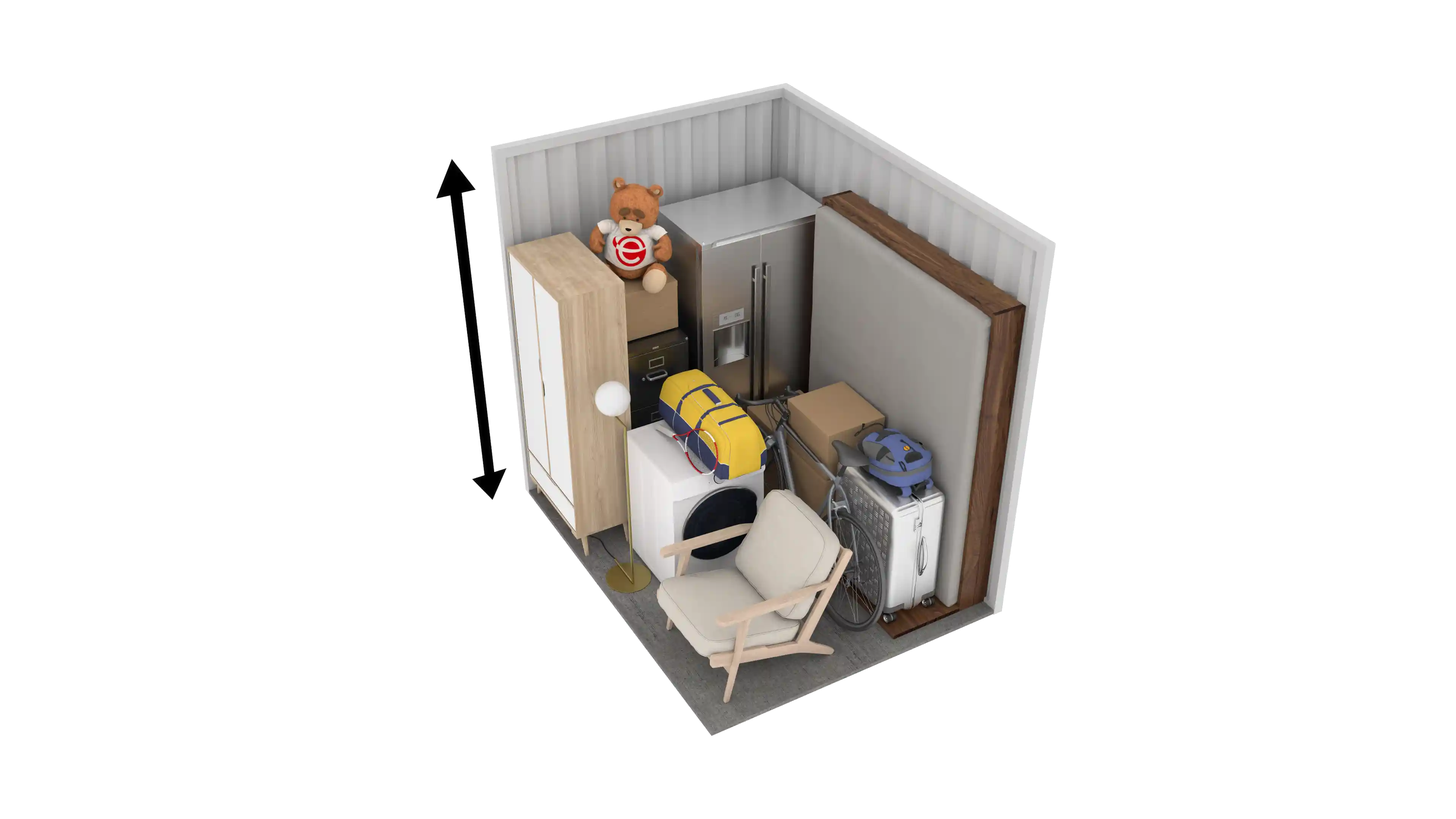 zoom_in
60 sq ft
Ideal for the contents of a 1-2 bed flat.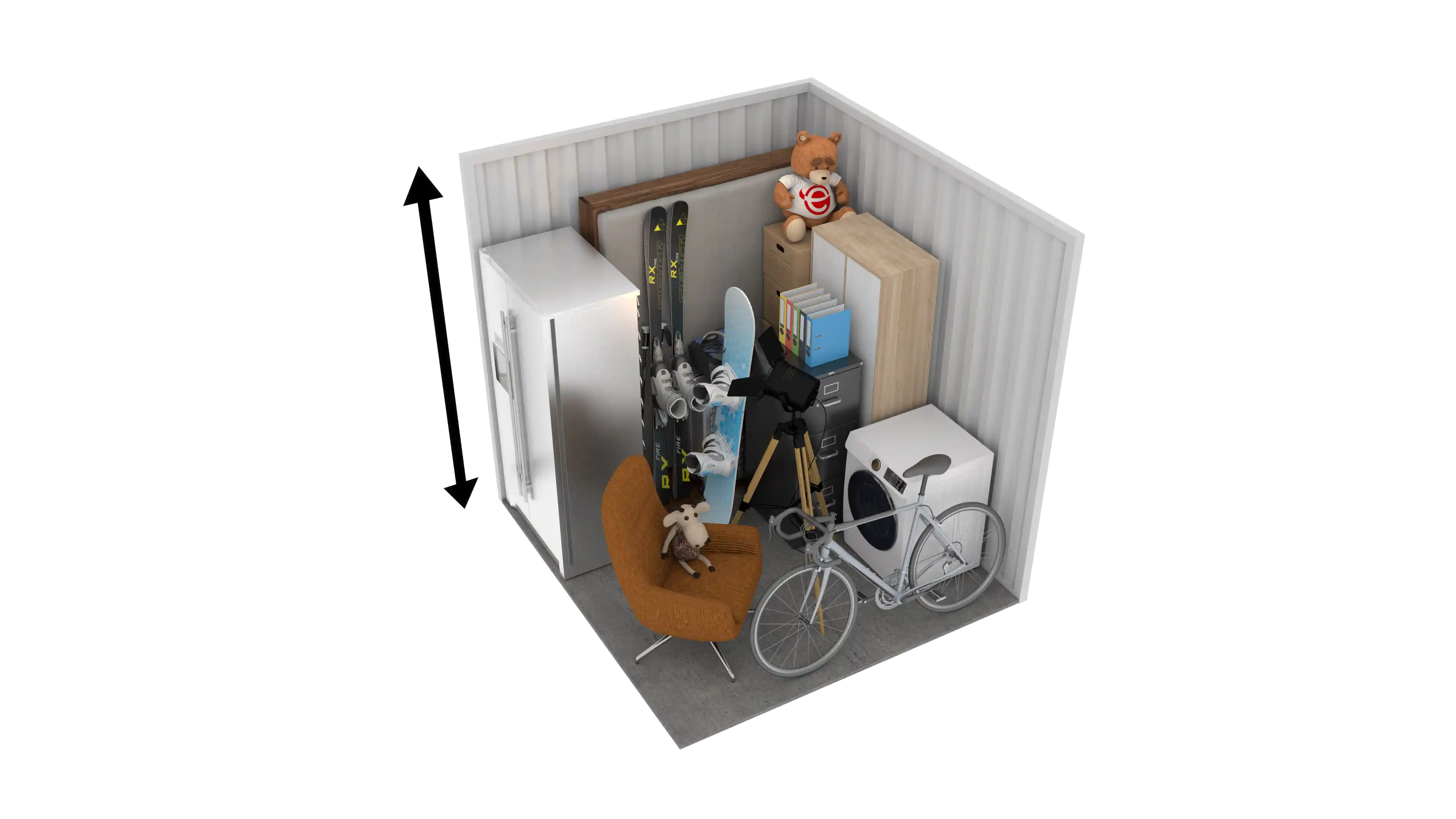 zoom_in
65 sq ft
Contents of a 2-bed flat should easily fit in here.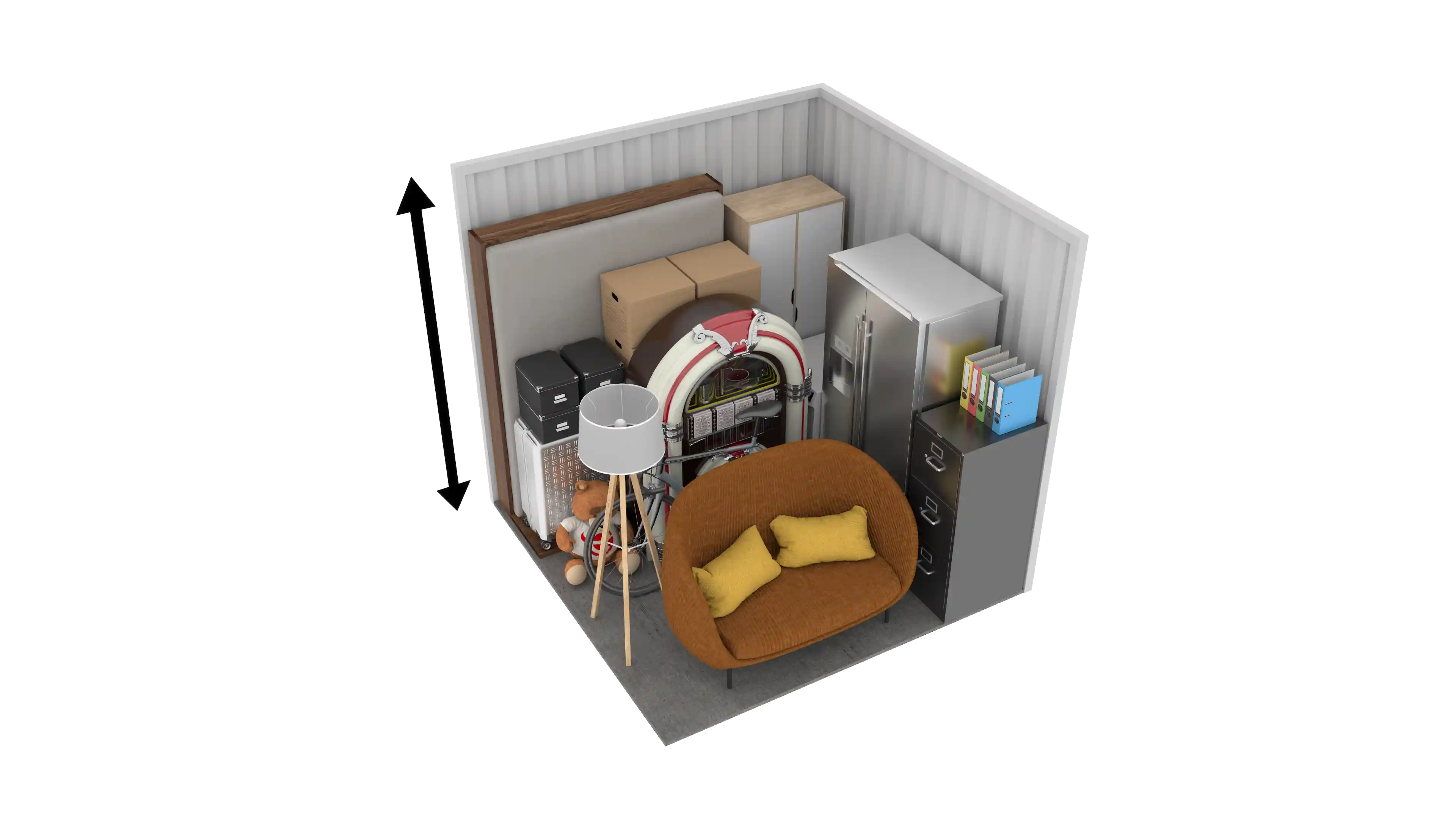 zoom_in
70 sq ft
Great for 2-bed house and apartment dwellers.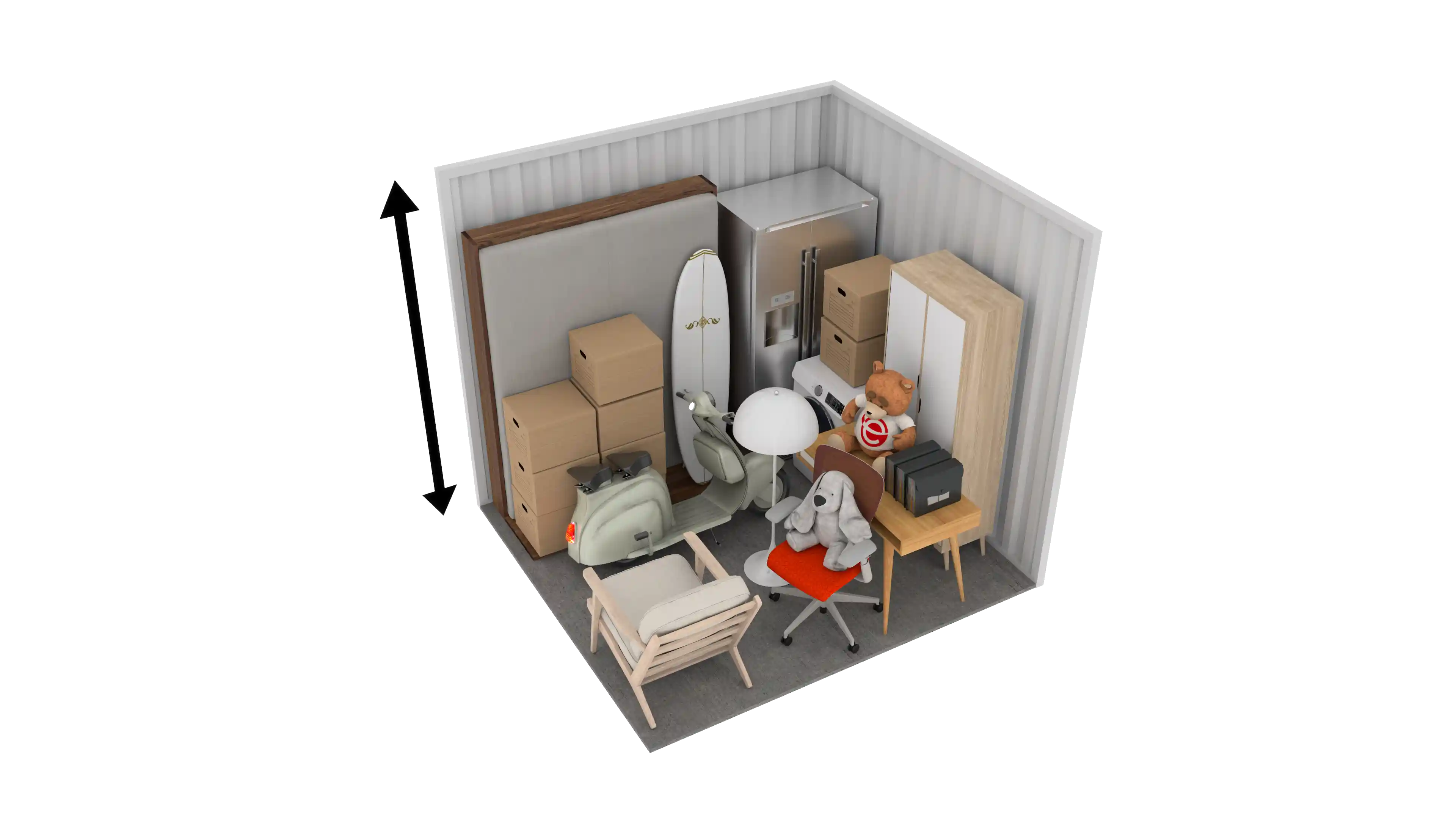 zoom_in
75 sq ft
Ideal for the contents of a 2-bed house.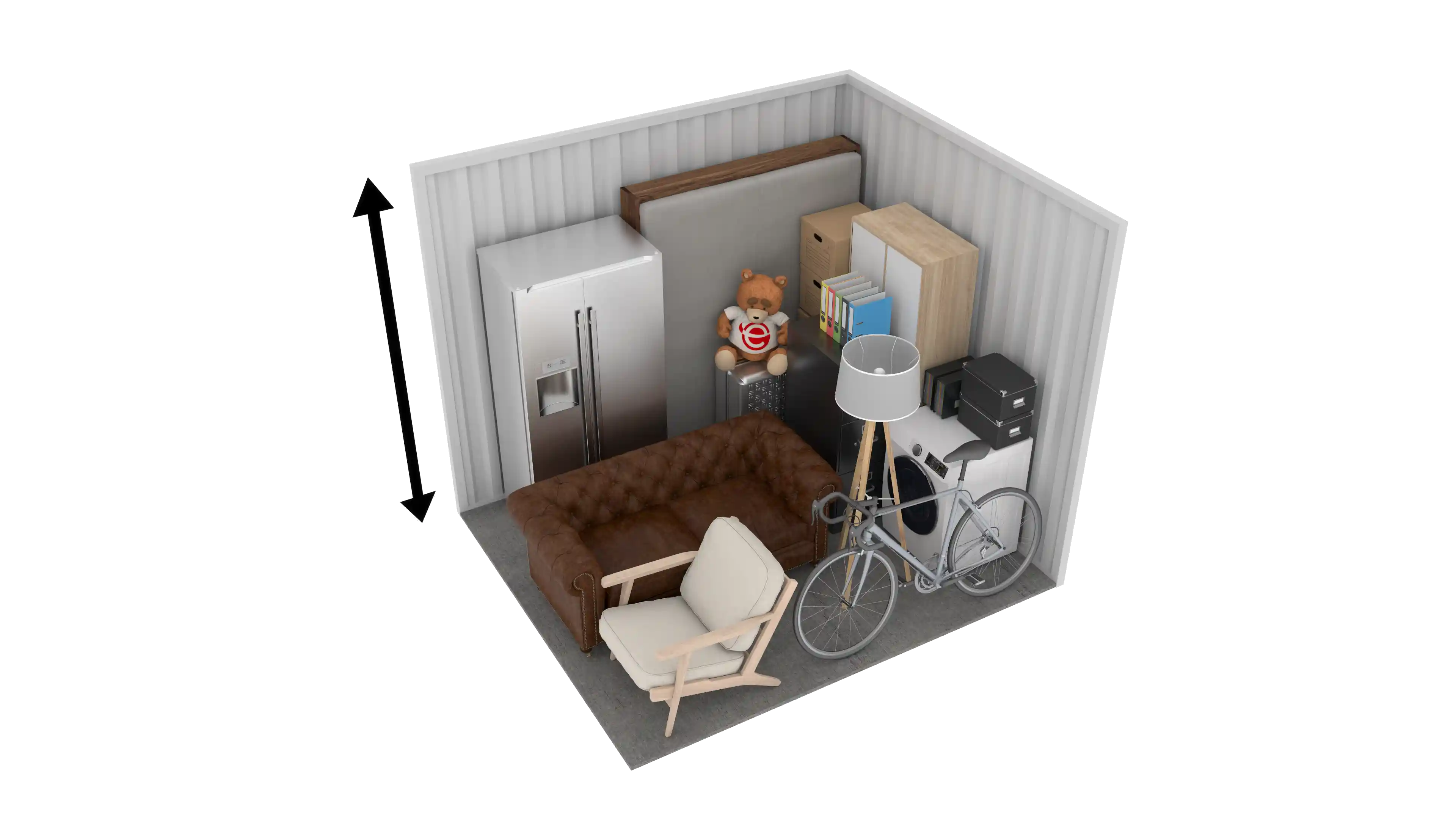 zoom_in
80 sq ft
Half the size of your average shipping container.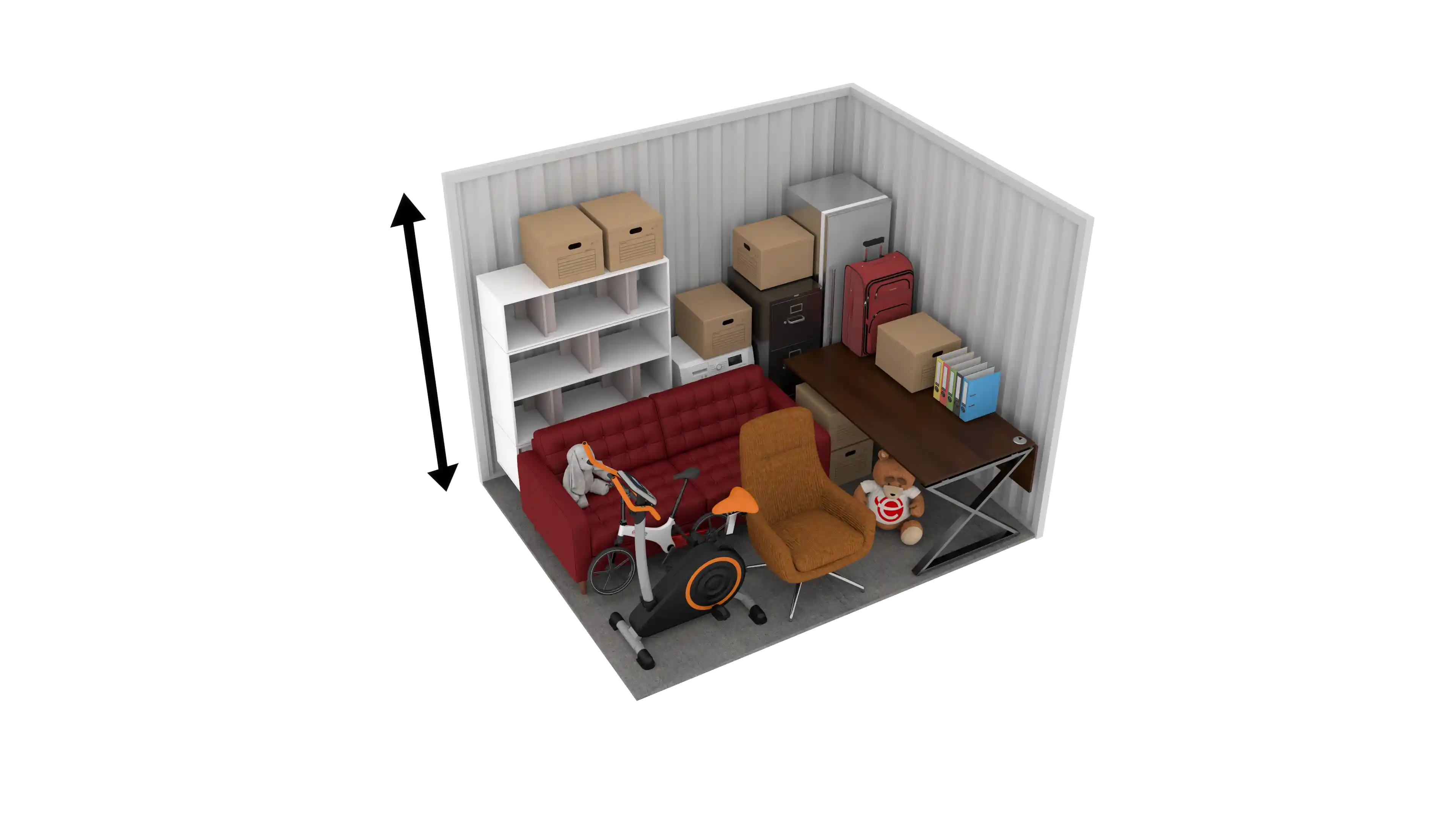 zoom_in
90 sq ft
Good choice for a small 2-bed house move.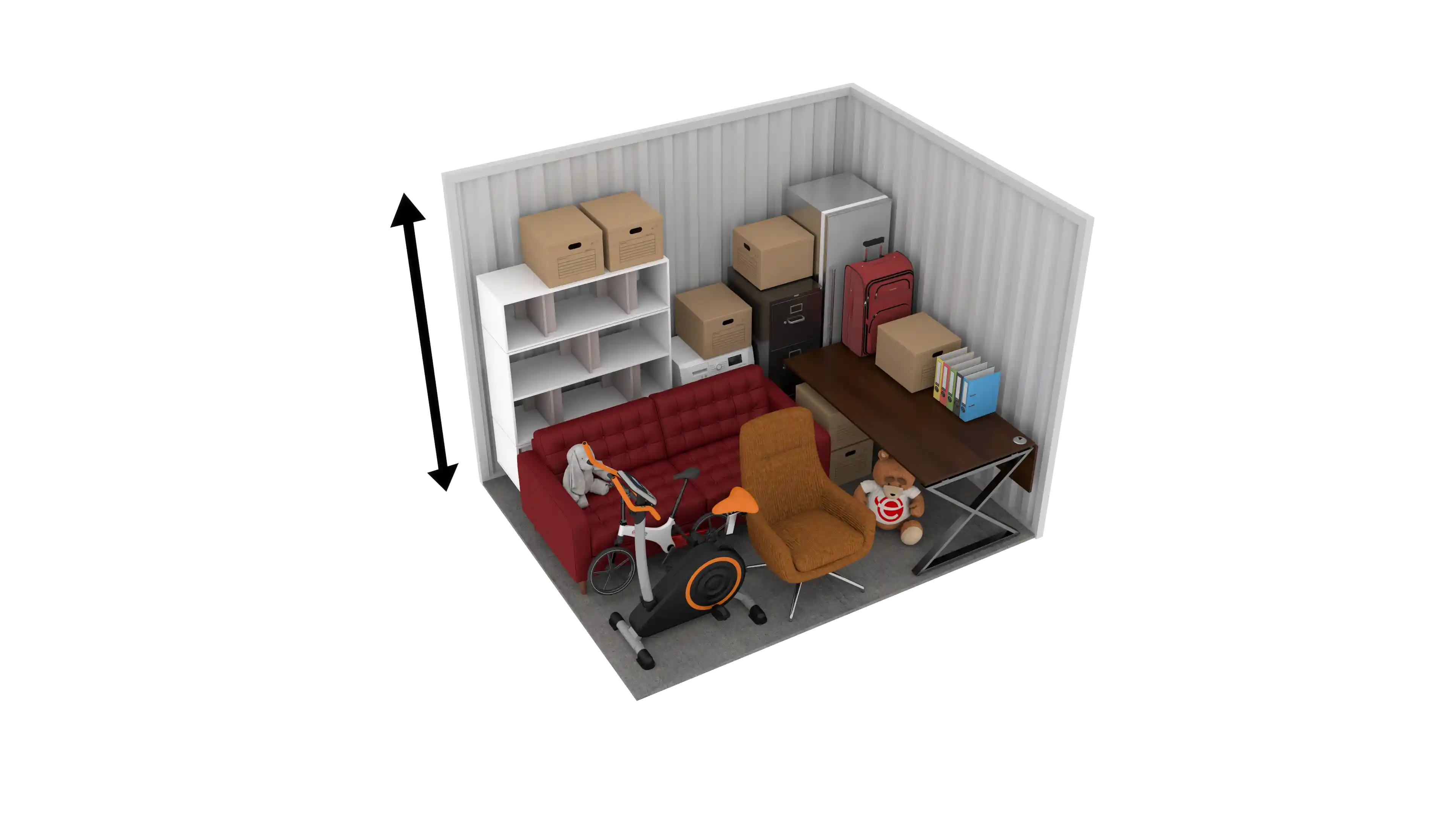 zoom_in
100 sq ft
Approximately the size of a single garage.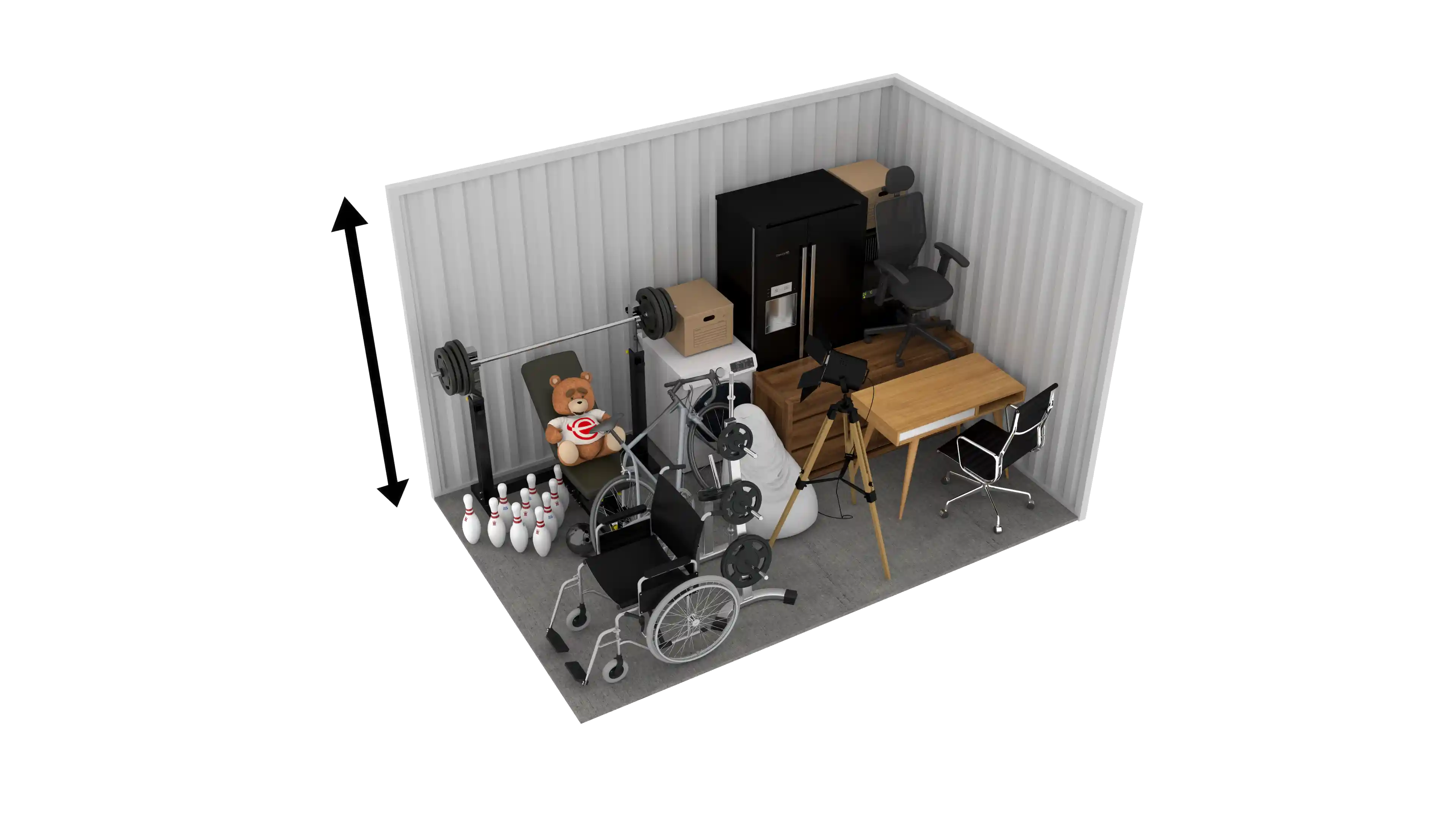 zoom_in
105 sq ft
Great for a small house move.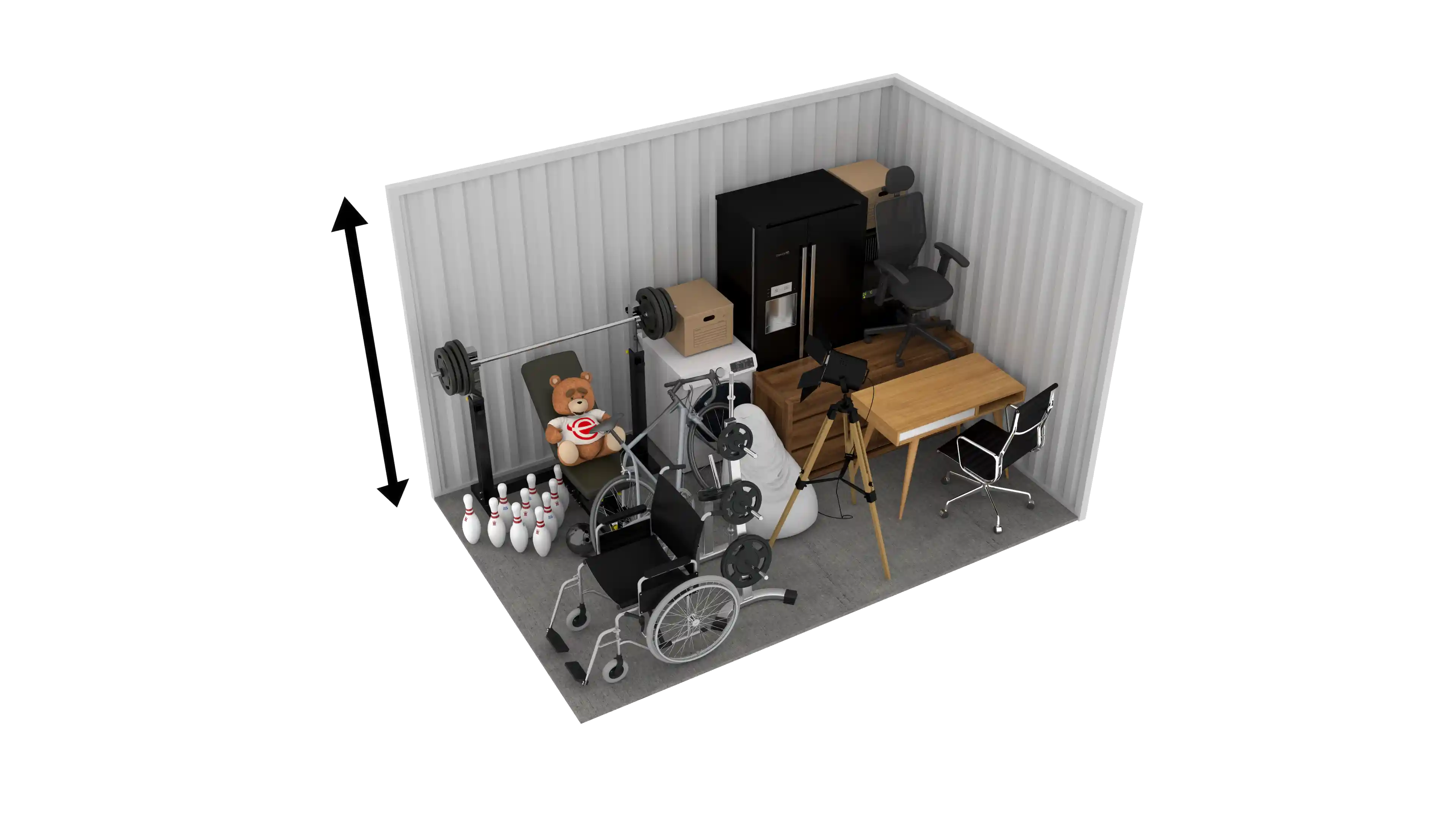 zoom_in
120 sq ft
Good choice for a small 3-bed house.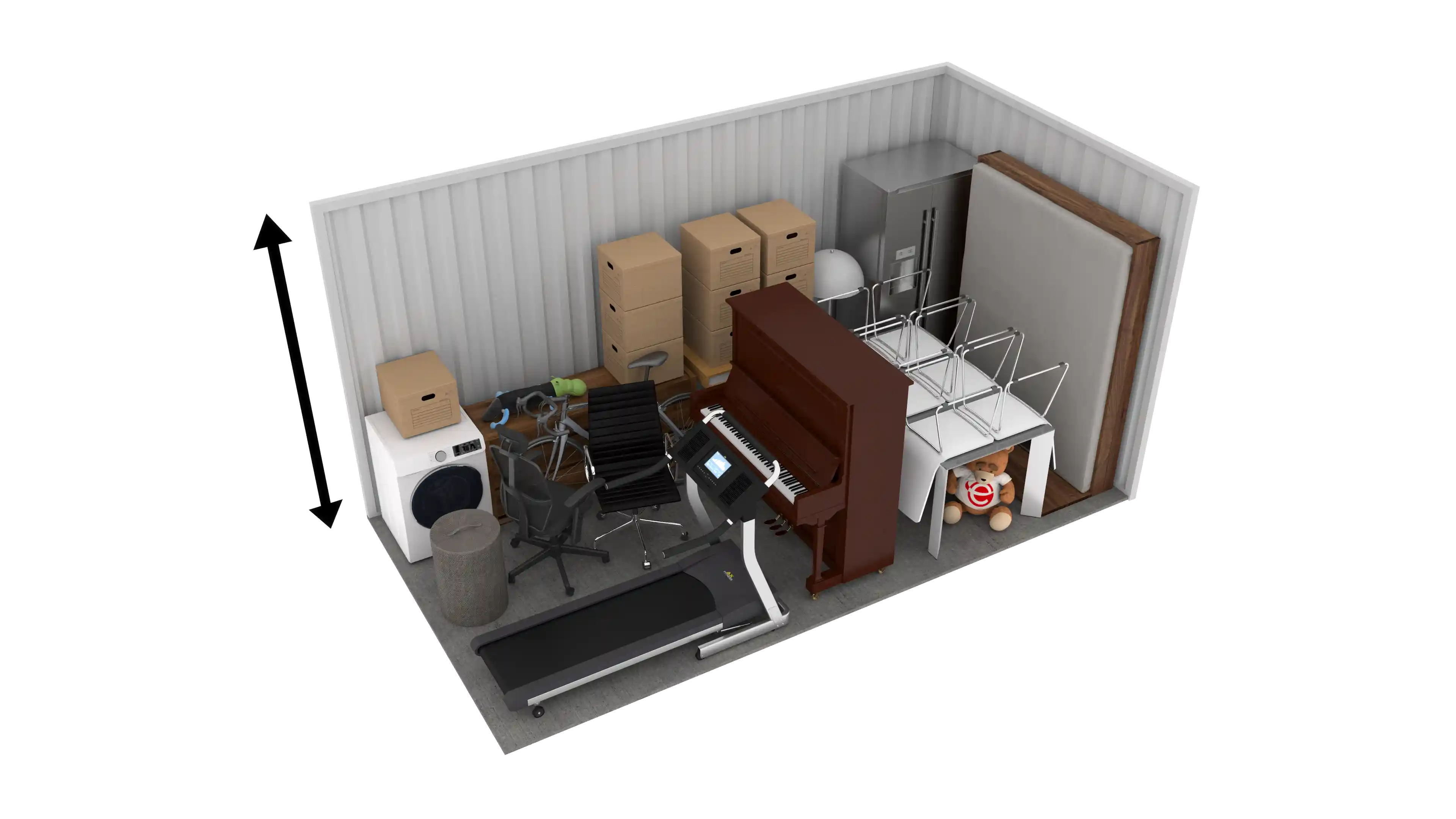 zoom_in
125 sq ft
Ideal for a 3-bed house.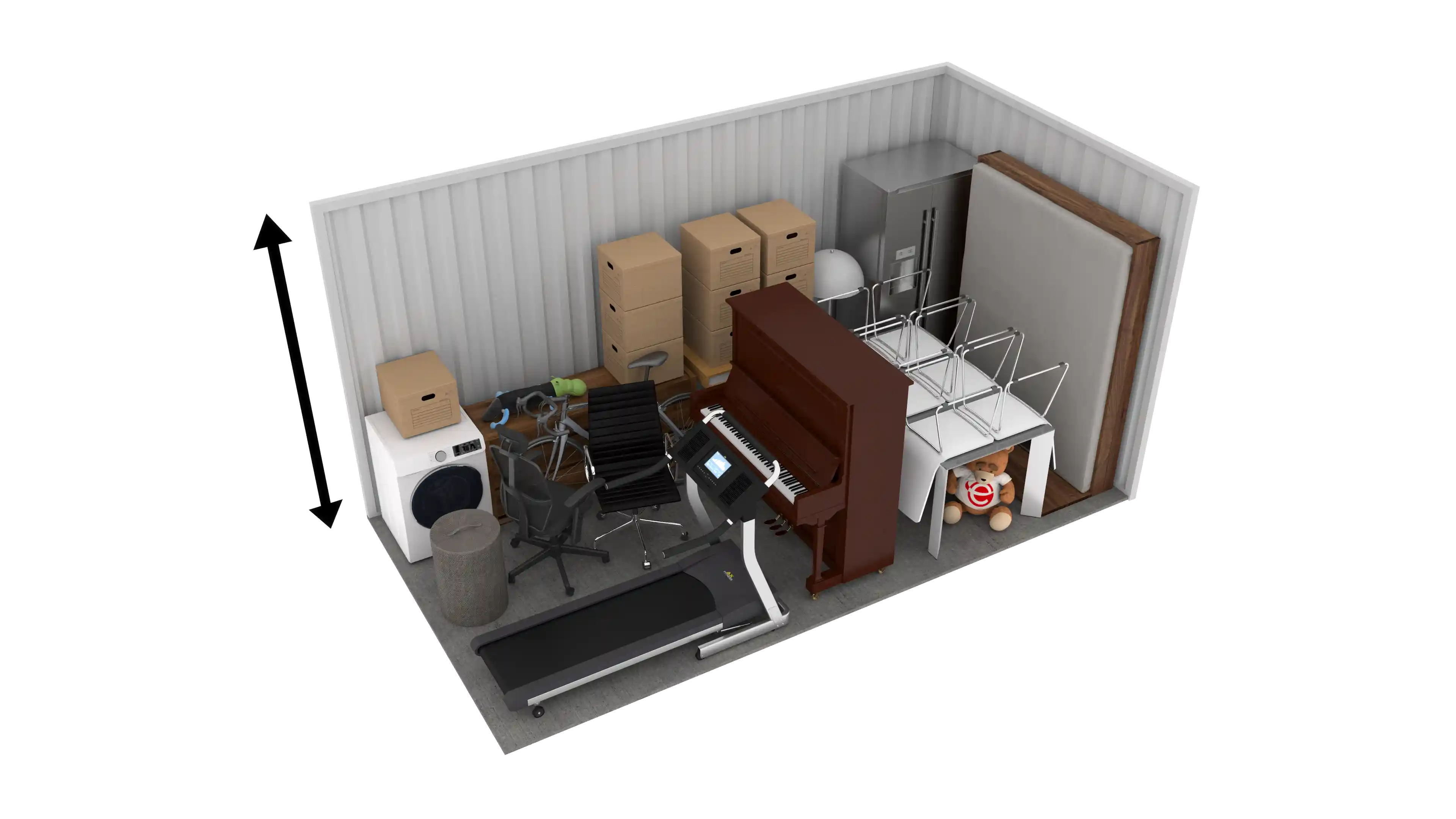 zoom_in
130 sq ft
Approximate size of a large single garage.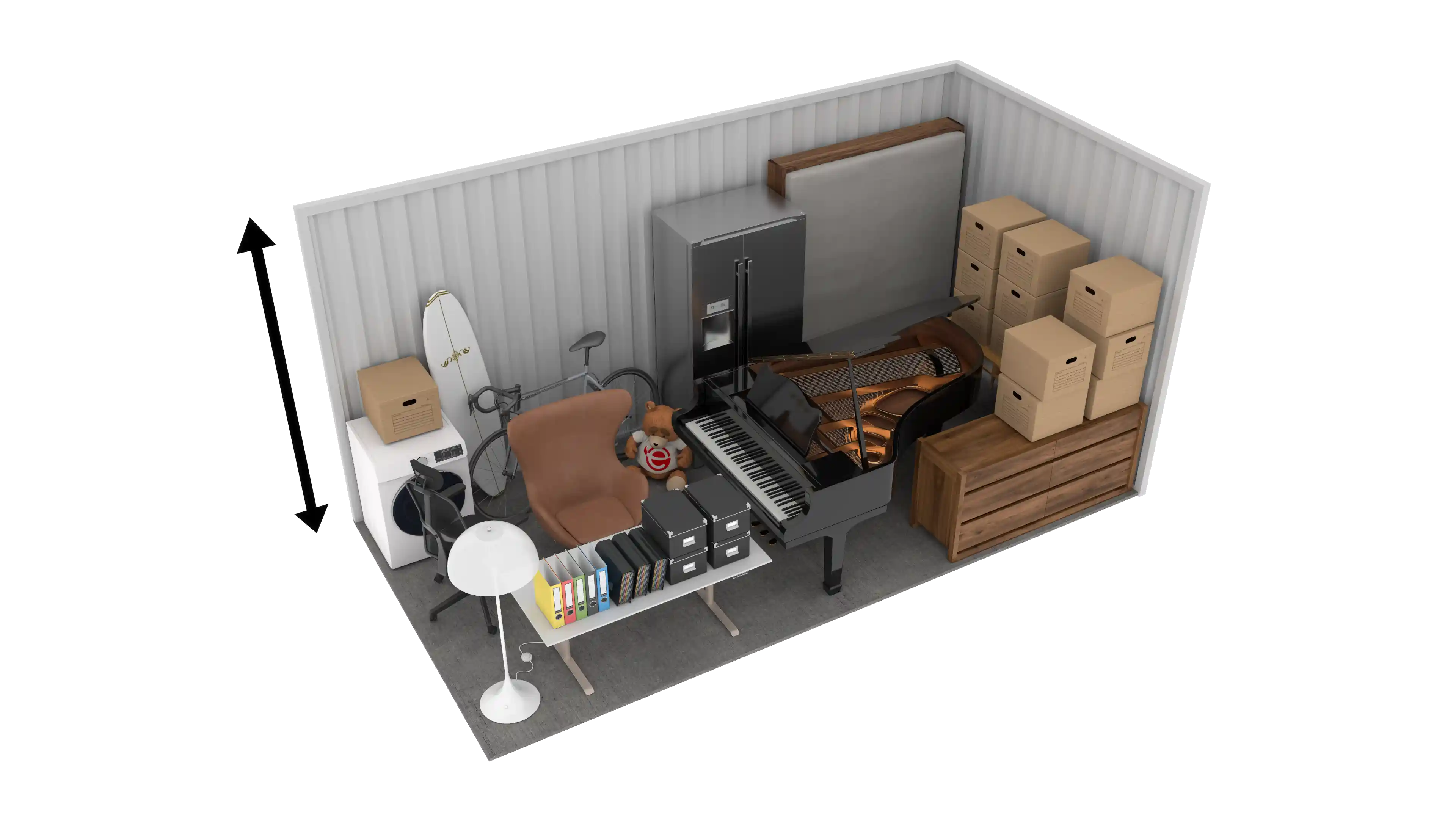 zoom_in
150 sq ft
Great for a 3-bed house move.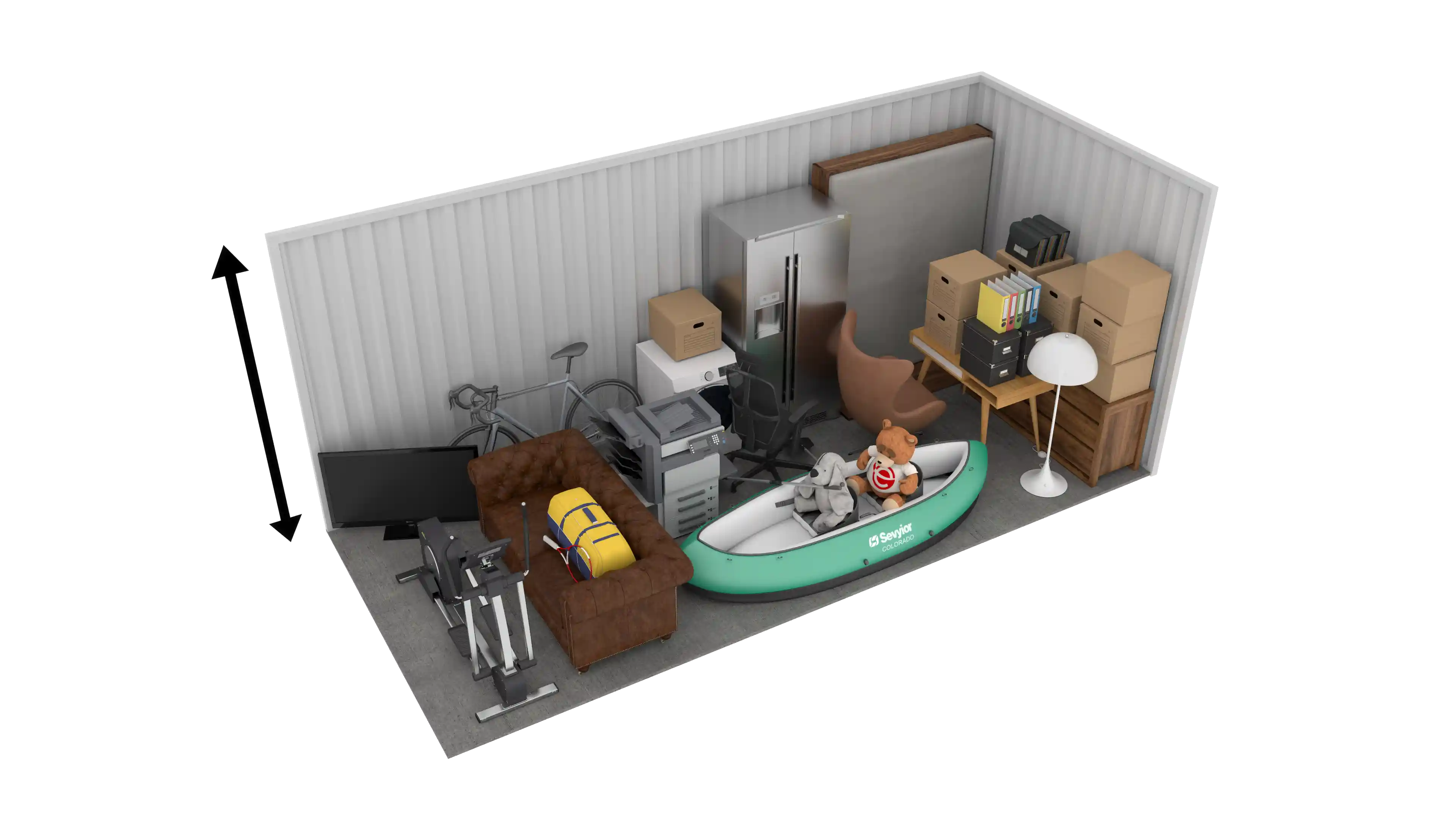 zoom_in
160 sq ft
Average shipping container size. Ideal size for a 3-4 bed house.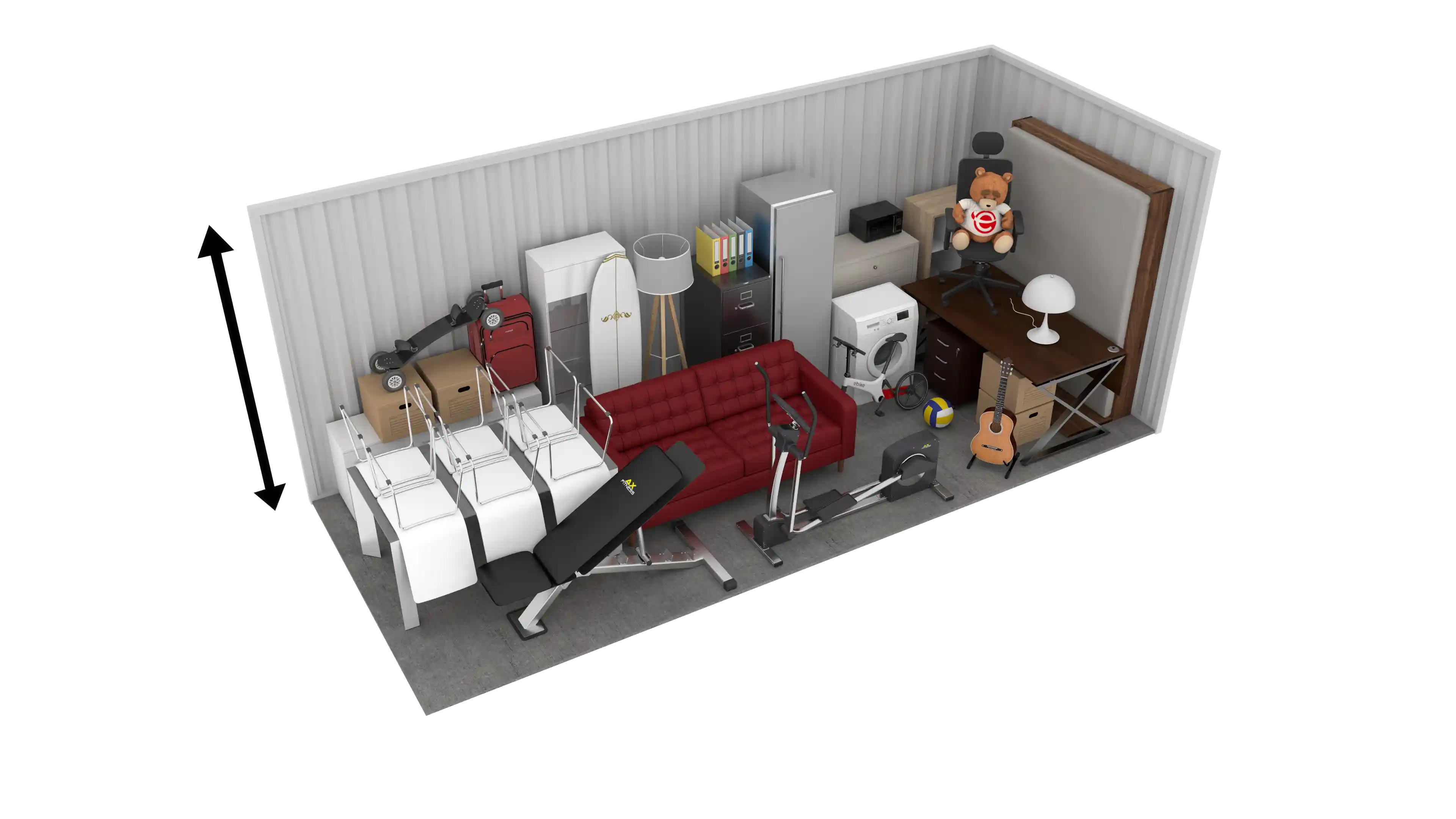 zoom_in
175 sq ft
Ideal size for the contents of a four bed house.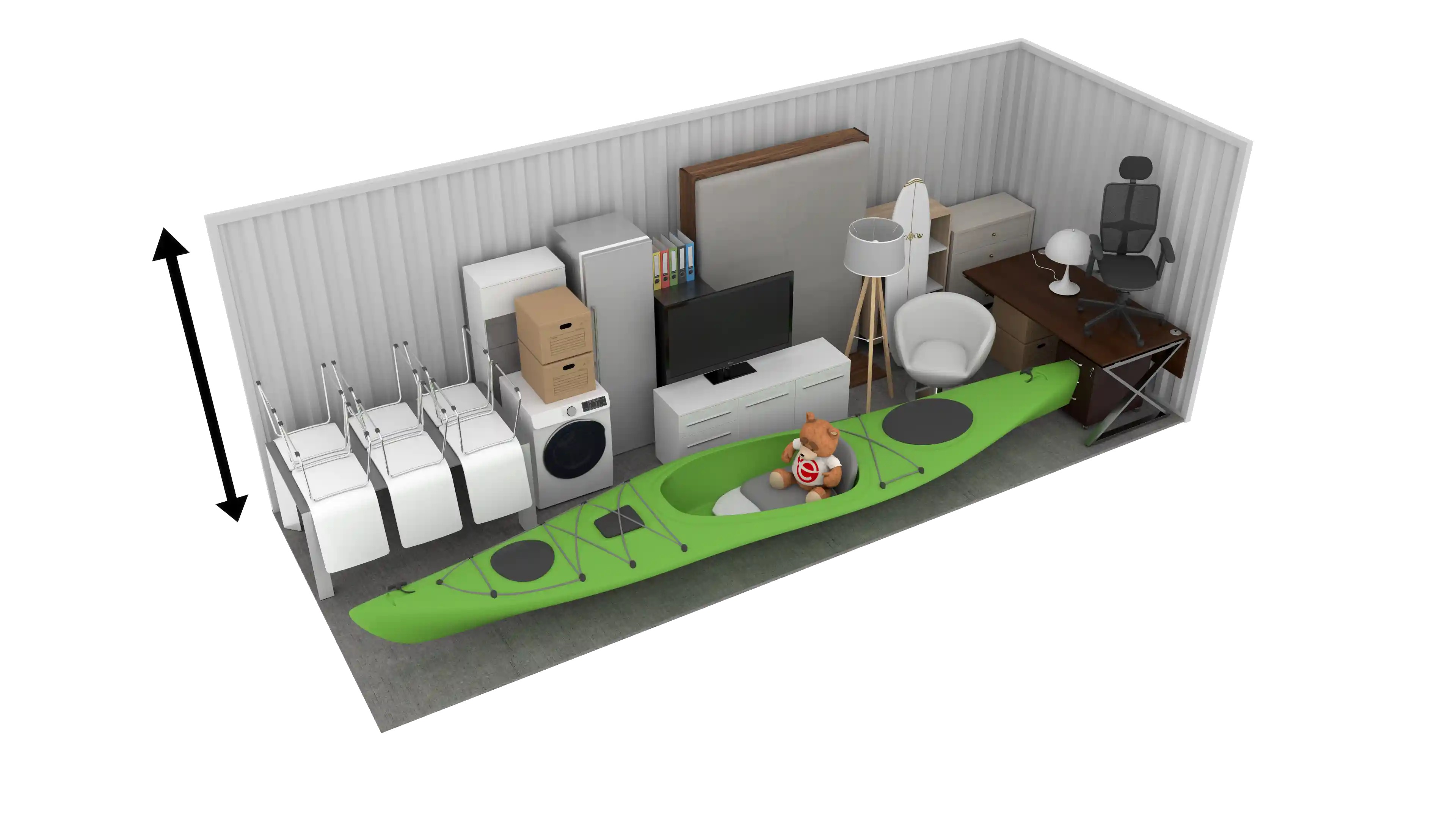 zoom_in
200 sq ft
A big unit suitable for a large 4 bed house.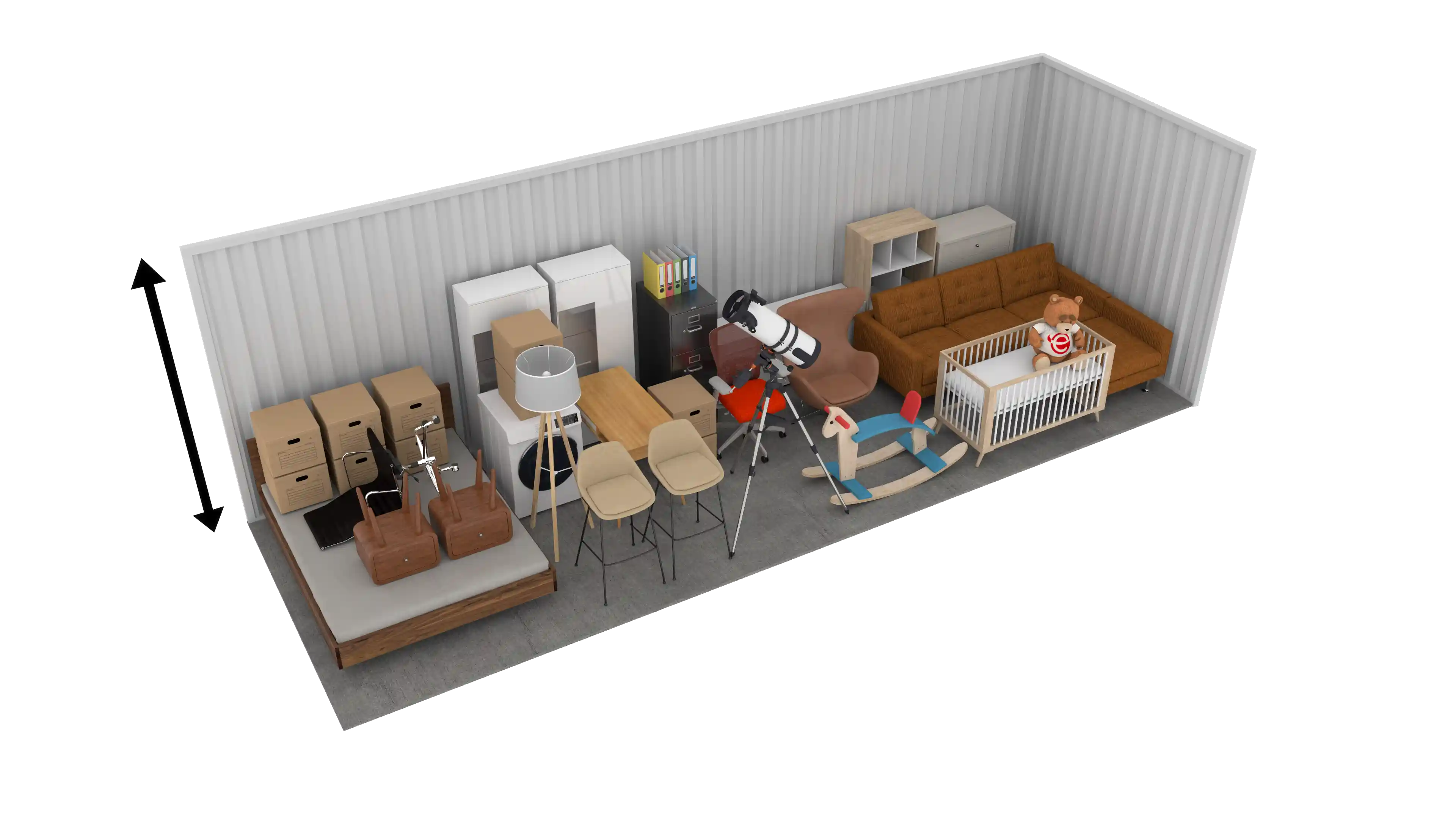 zoom_in
240 sq ft
Great for a 4/5 bed house or larger business use.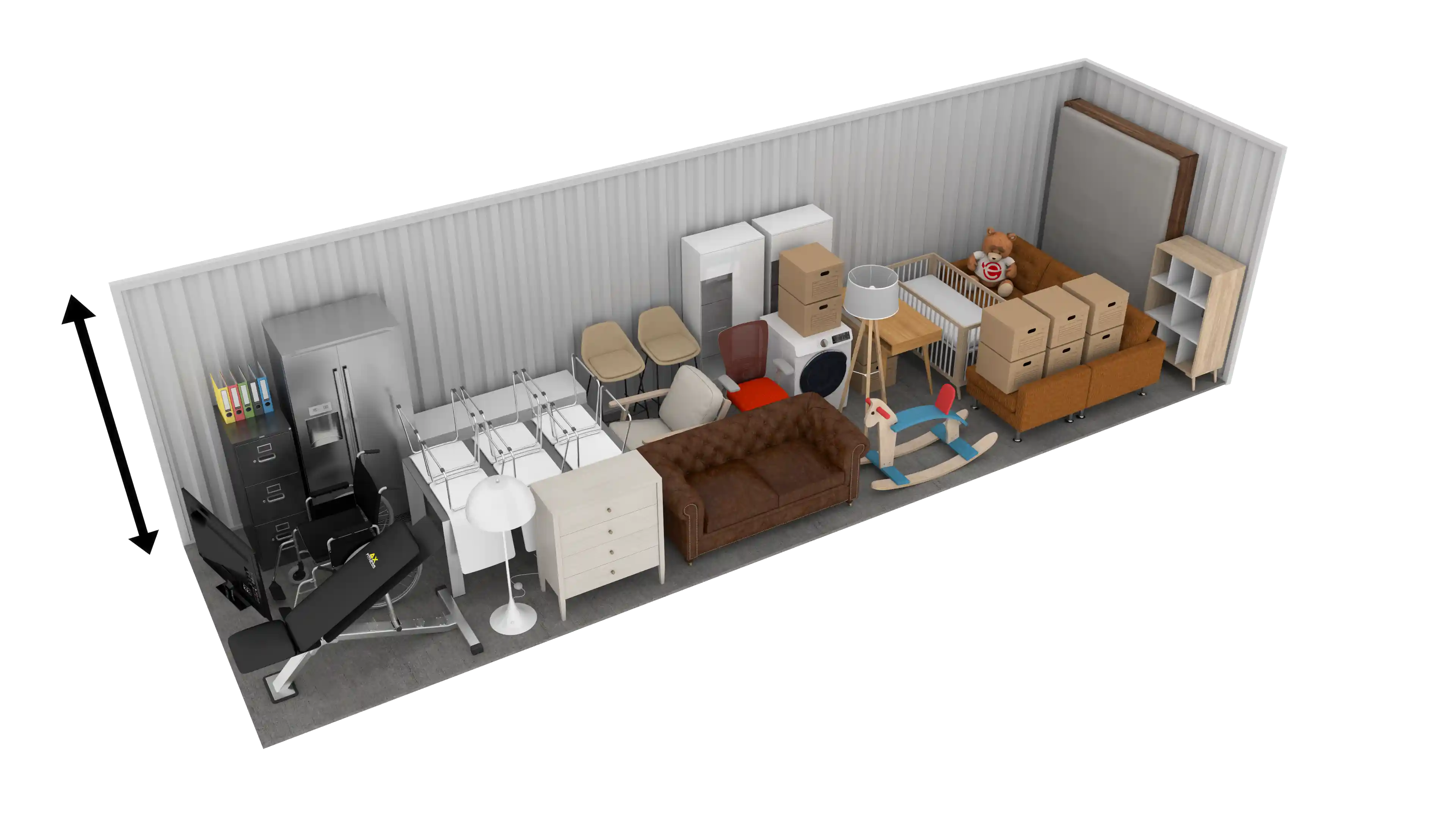 zoom_in
250 sq ft
Ideal for the contents of a 5 bed house; useful for business relocations.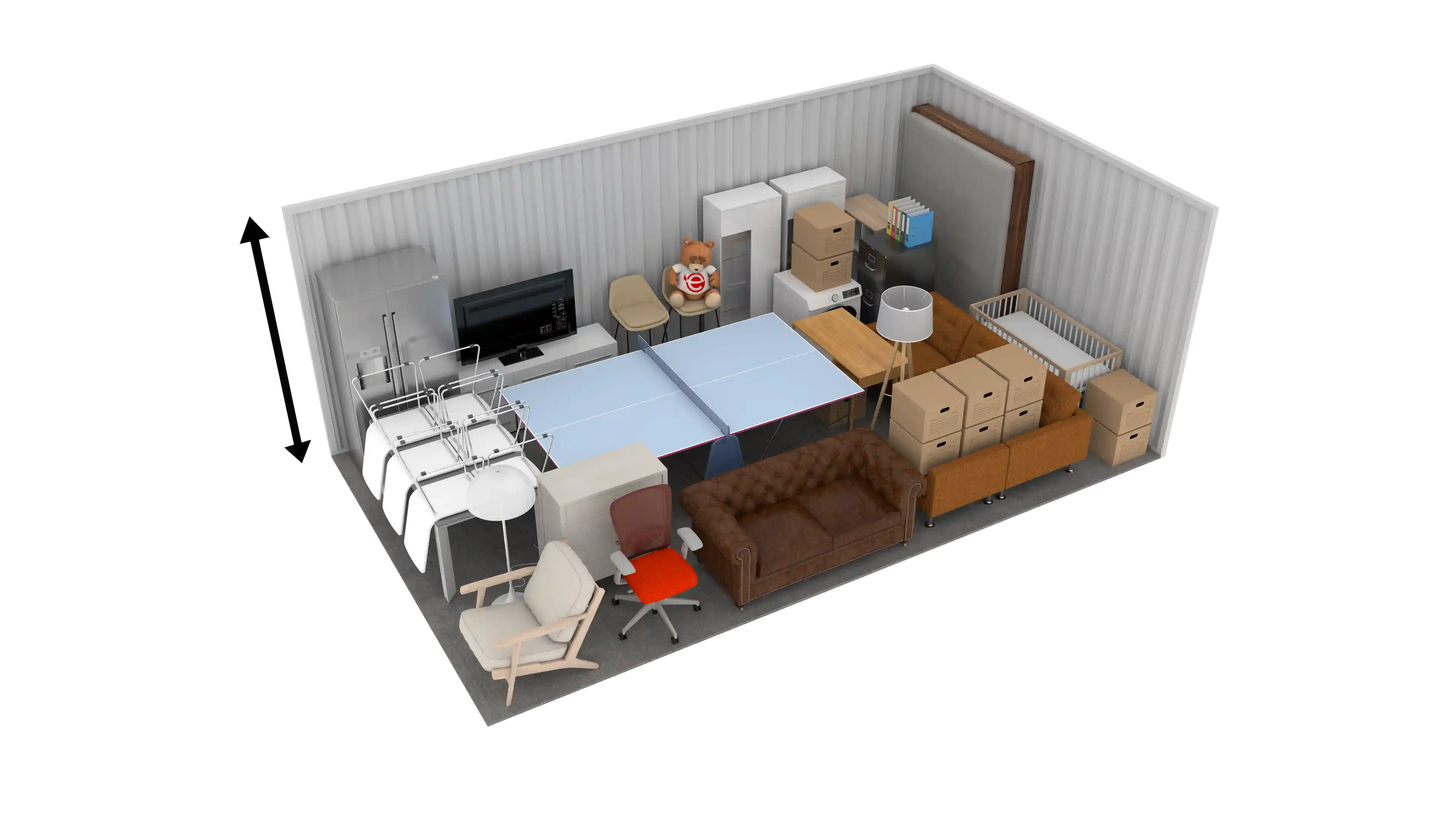 zoom_in
300 sq ft
A big space good for a 5 bed house or small business inventory.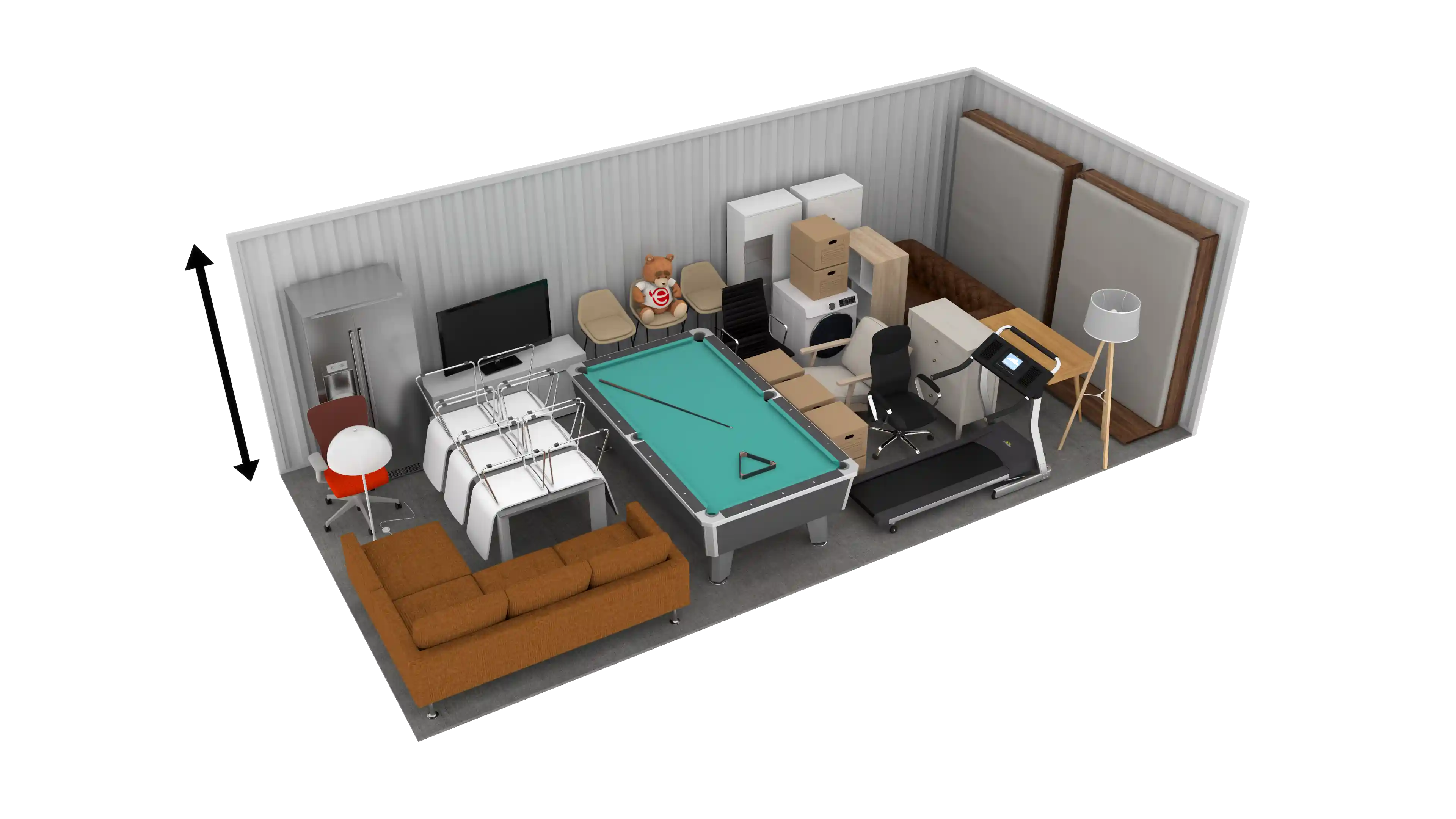 zoom_in
320 sq ft
Good unit for the contents of a large 5 bed house.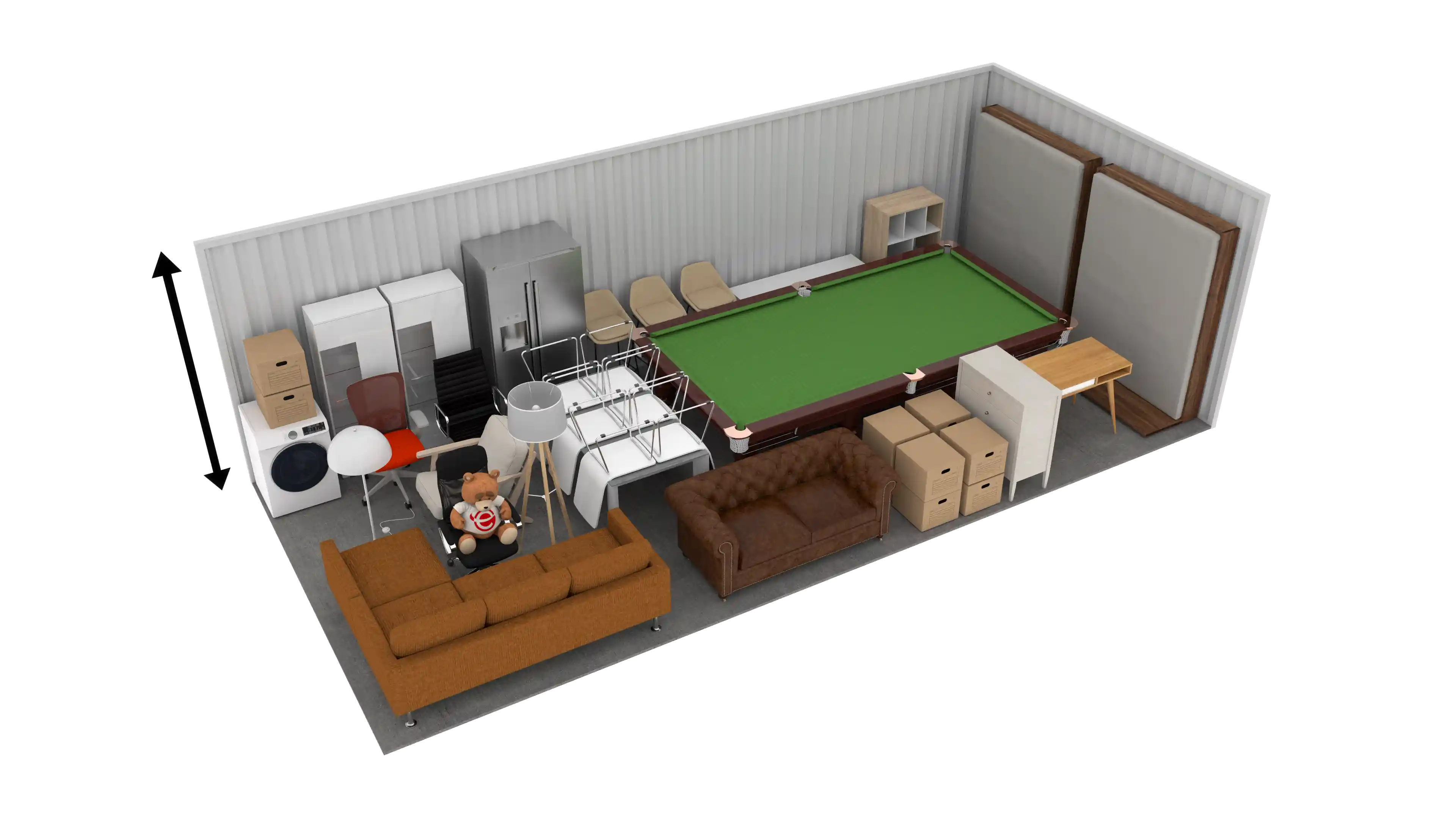 zoom_in
350 sq ft
Great size for the contents of a 6 bed house and garage.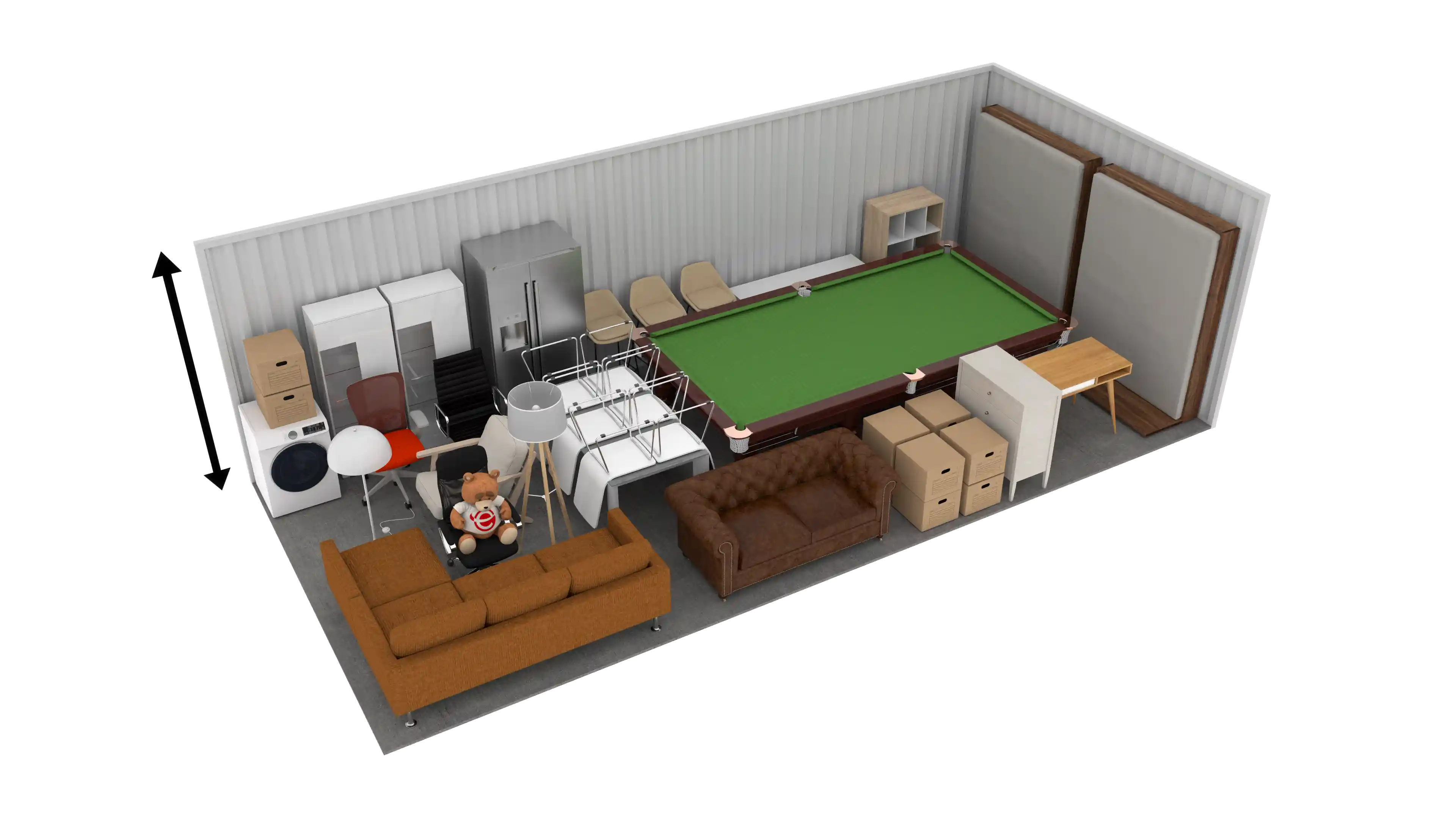 zoom_in
400 sq ft
Very large unit good for businesses or a 6 bed house, garage, and shed.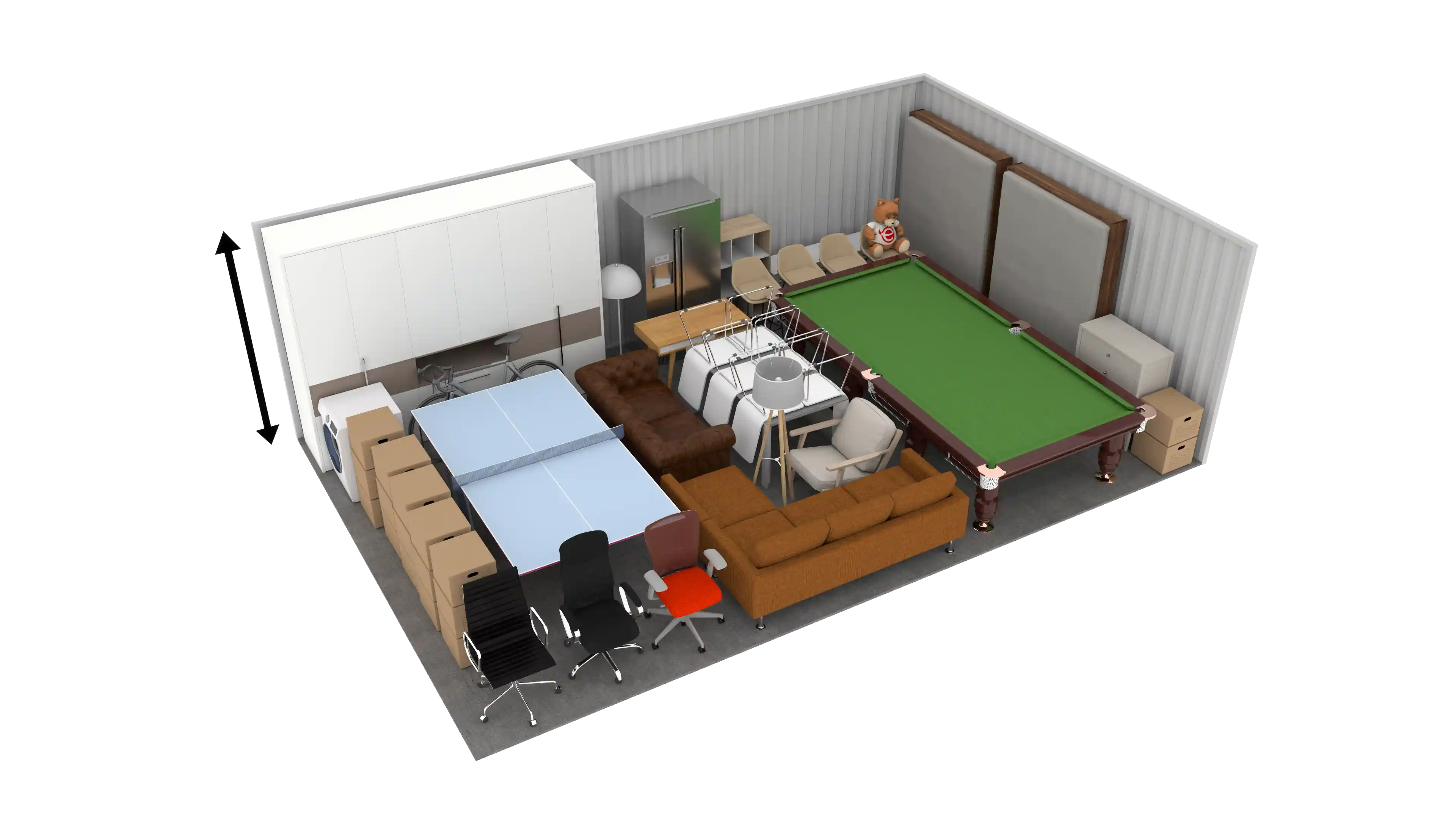 zoom_in
500 sq ft
Ideal for businesses with large quantities of stock.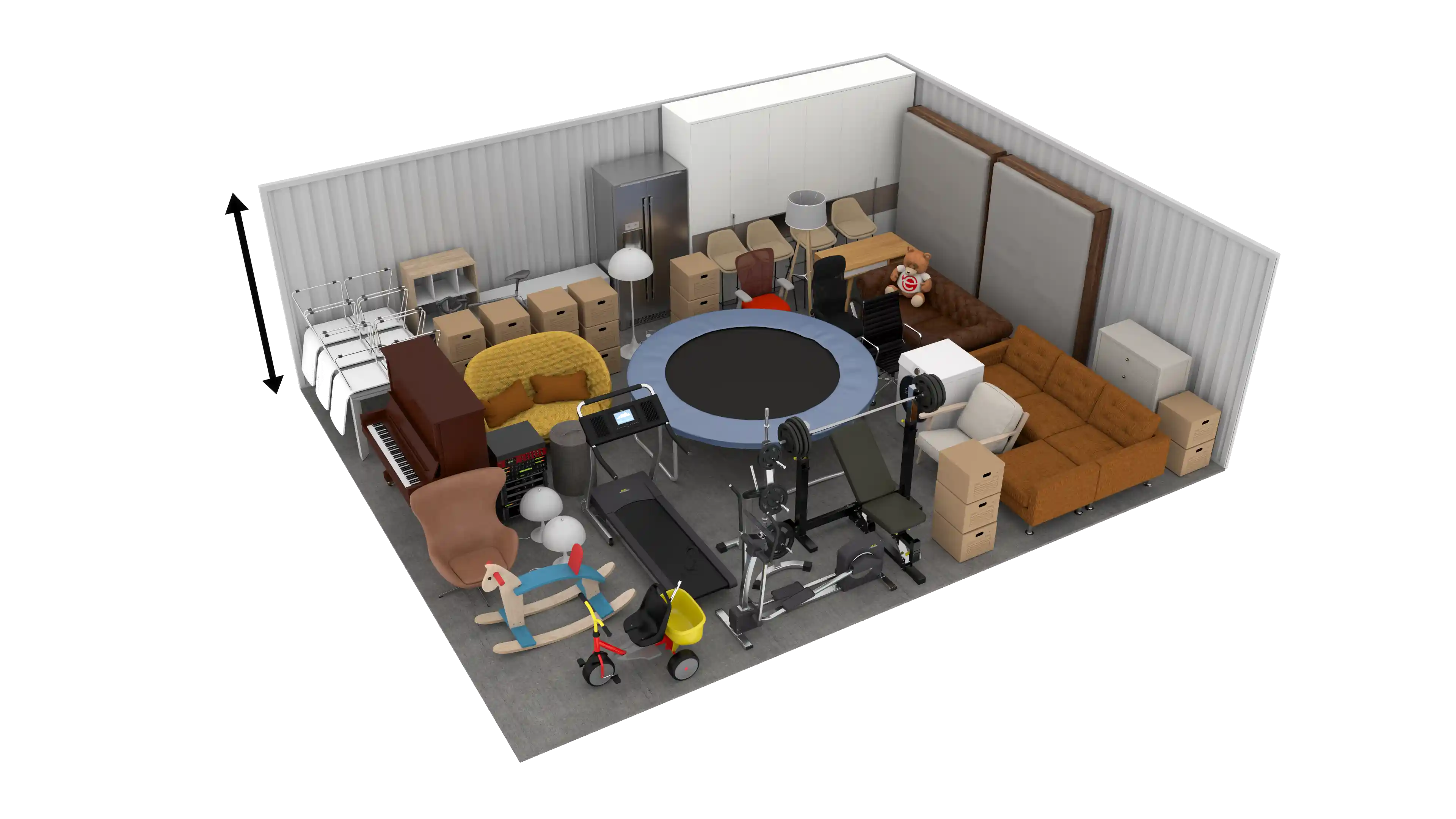 zoom_in
1000 sq ft
The size of a typical small industrial unit, great for businesses with equipment.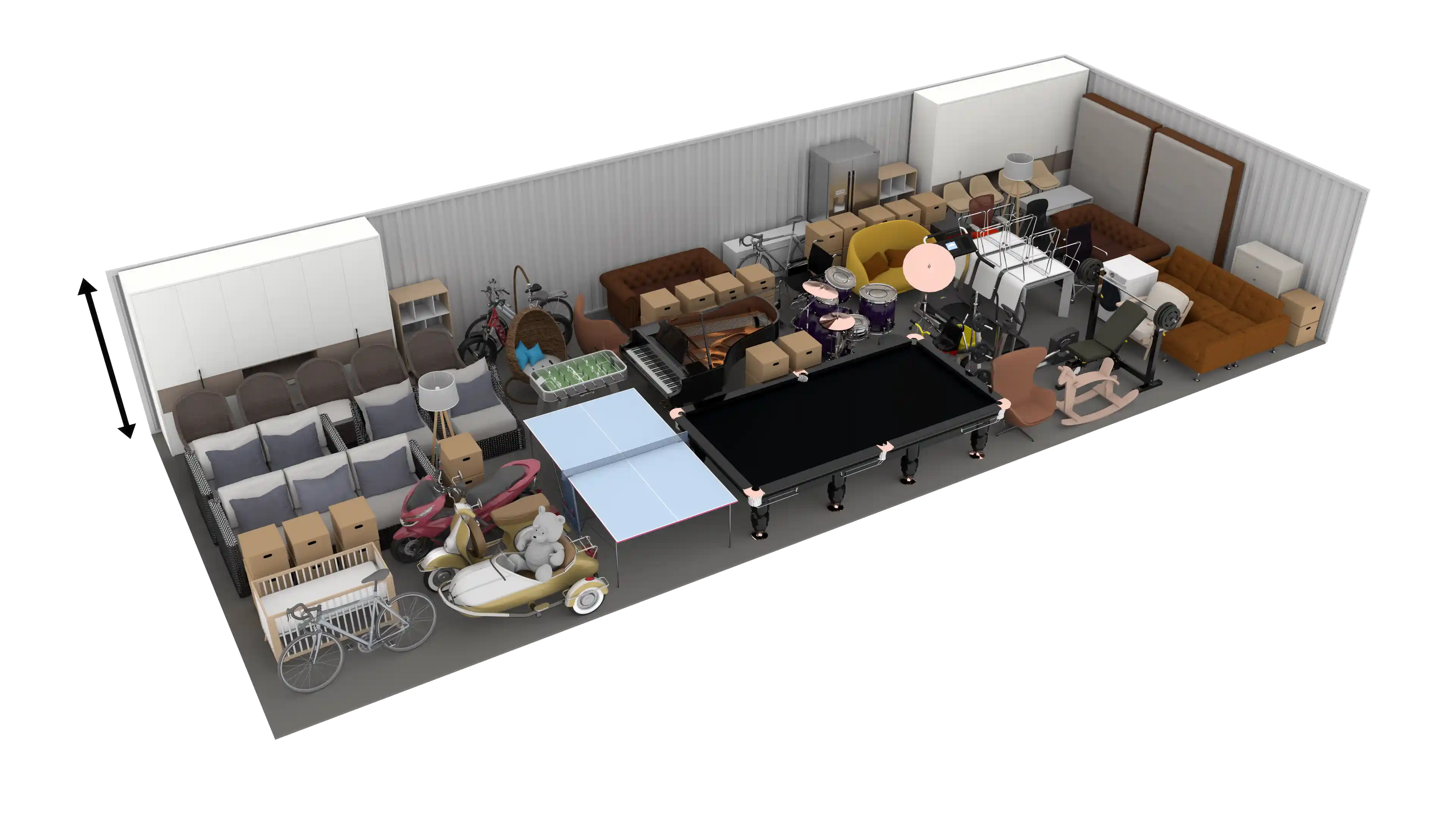 zoom_in
1160 sq ft
Mid-size industrial unit size, good for businesses with large equipment.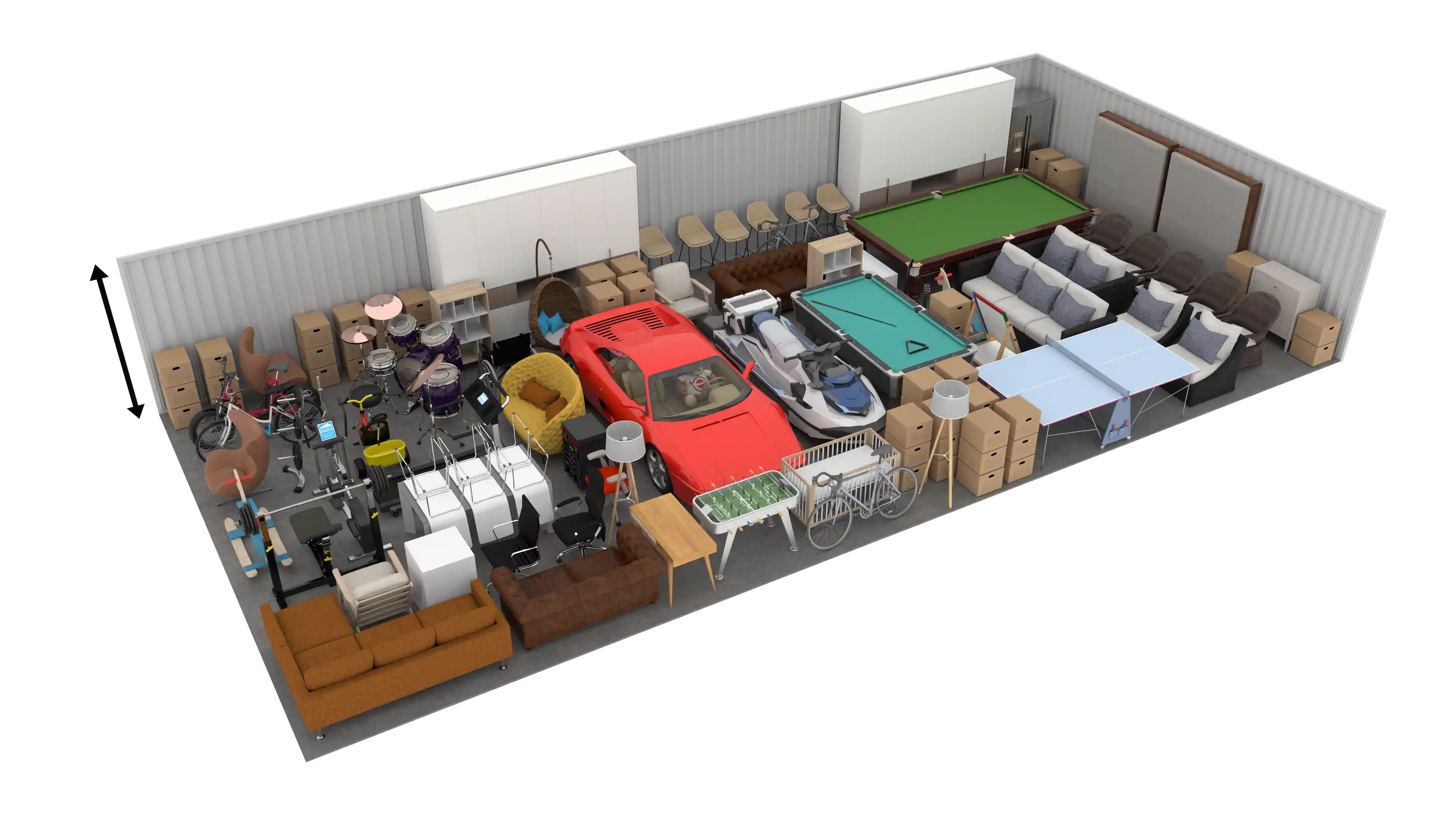 zoom_in
4000 sq ft
Larger industrial unit size with space for vehicles and equipment.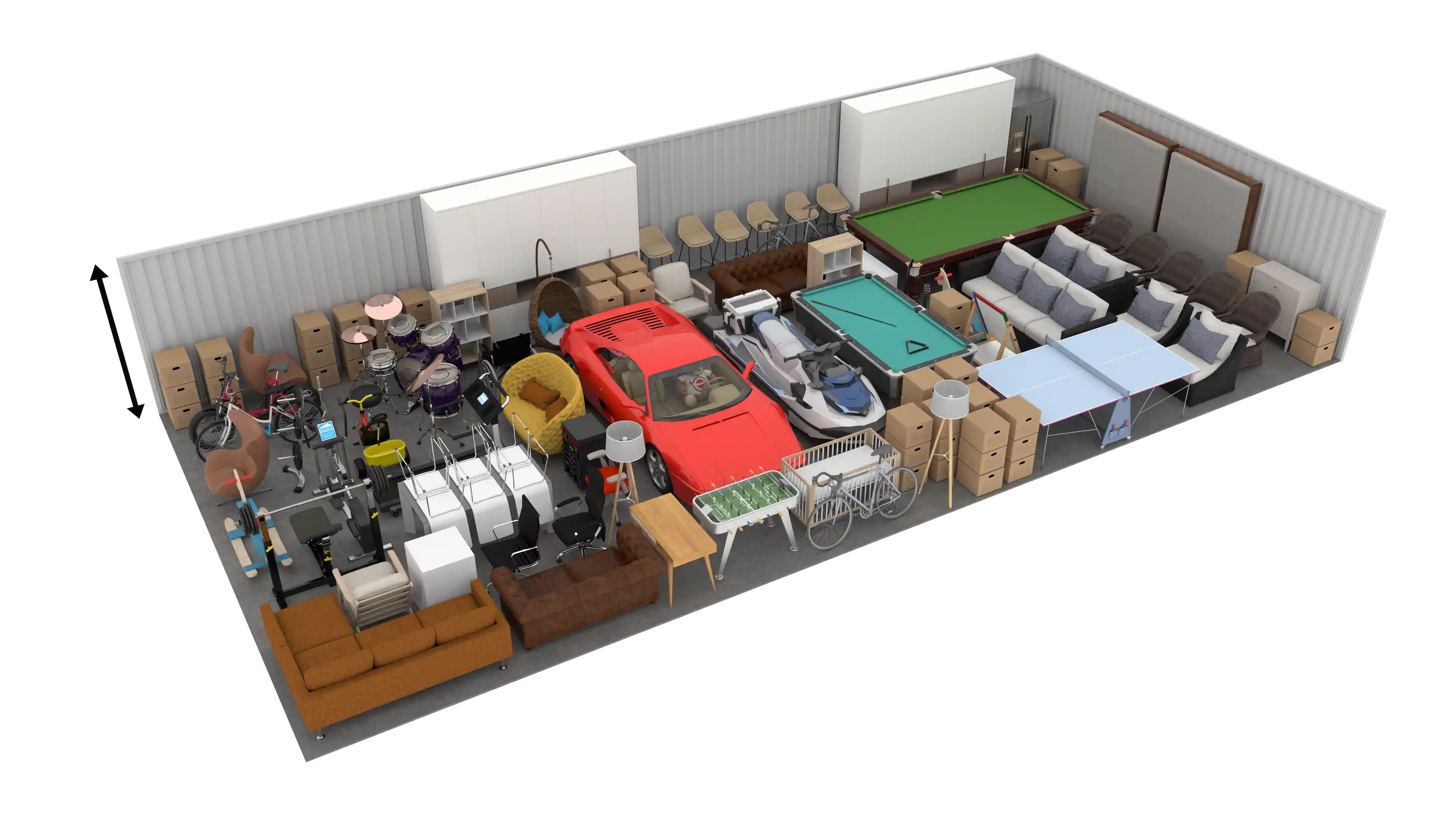 zoom_in
FAQ's
Frequenty asked questions
How much does self storage cost in Tyne & Wear?

add

maximize

The price of a self storage unit in Tyne and Wear is influenced by a range of factors. These include its proximity to transport links, the unit's size, and the kind of storage provided. For instance, a conventional 160sqft external storage unit, similar in size to a 20ft shipping container, might cost about £38 weekly, VAT inclusive. On Explorage.com, we keep it simple, the prices you see are the standard rates including VAT. Furthermore, our affiliated storage operators in Tyne and Wear maintain the same discounts as you would get if you were dealing with them directly. This aspect allows for immediate bookings, assuring you that you are enjoying a price guarantee. Storage operators usually provide initial discounts, which can be highly beneficial for short-term storage plans. However, if you foresee using the storage unit beyond the discounted period, it is recommended to review the standard prices to get a grasp of the continuing costs.
What is the minimum term I can rent a storage unit for in Tyne & Wear?

add

maximize

Similar to other parts of the UK, self storage in Tyne and Wear typically operates on a flexible rolling contract basis. This gives you the liberty to rent for as long or short a duration as required. However, do bear in mind the standard notice periods necessary to terminate your contract, typically around four weeks. It's quite usual for storage operators to provide incentives encouraging customers to commit to and prepay for longer-term contracts, like a year. In case you opt for such a plan, the specific terms of that contract will apply. As with any contractual agreement, it's always wise to carefully review the Terms and Conditions before entering a storage contract to ensure you fully understand your responsibilities and rights.
Is Tyne and Wear self storage secure?

add

maximize

Like their counterparts across the UK, self storage facilities in Tyne and Wear utilise unique security procedures and insurance policies to maximise the protection of your belongings. Detailed information about each storage operator's security measures can be readily accessed on Explorage.com. If you have any queries or require further information, feel free to reach out to us. We're always at your service, and are happy to assist you in any way possible.
Self Storage Facility Reviews