Self Storage in Cambridgeshire
share
Discover Top Self Storage Options in Cambridgeshire on Explorage.com: Instantly View & Book Today!
rocket_launch Need Assistance deciding on what storage space you require?
Storage Sizes
verified_user

Price Guarantee

close

Same prices and discounts as when booking direct. No booking fees. Find cheaper? We'll refund the difference.
thumb_up

Free Cancellation

close

No strings attached! Enjoy the flexibility of free cancellation with Explorage.com. Life can be unpredictable, but your storage booking doesn't have to be. Book with confidence, knowing you can cancel hassle-free if plans change.
Sorted by: Distance from location
Results: 12
Cambridgeshire: A Destination Full of Charm and History
Cambridgeshire, located in the East of England, is renowned for its rich history, striking architecture, and idyllic rural landscapes.
Moving to Cambridgeshire
For those planning a move to Cambridgeshire, there are plenty of factors that make it an appealing choice. The county offers a superb quality of life with a good balance of city convenience and countryside charm. With excellent education institutions, notably the University of Cambridge, and strong transport links to London, it's a great choice for families, students, and professionals alike.
Housing varies from city apartments in Cambridge, charming cottages in quaint villages like Grantchester, and modern houses in developing areas such as Cambourne. Research each area carefully to find one that fits your lifestyle and budget. Don't forget to arrange your storage solutions in advance, using services like Explorage.com, to make your move smoother.
Places to Visit


Historical Sites
Cambridge, the county's most famous city, is filled with historical sites. The University of Cambridge's colleges, many dating back centuries, are a must-see. King's College Chapel, The Fitzwilliam Museum, and the Round Church offer enriching glimpses into the past.
Ely Cathedral, in the small city of Ely, is another stunning architectural feat with its unique Octagon Tower. Oliver Cromwell's House, also in Ely, provides fascinating insights into the life of this controversial historical figure.


Nature and Outdoors
For nature lovers, the Cambridgeshire Fens offer a unique, ethereal landscape perfect for walking, cycling, and bird watching. Wicken Fen Nature Reserve is a particular highlight. If you prefer well-manicured green spaces, Cambridge's Botanic Gardens are delightful.
Retail and Dining
For shopping and dining, the Grand Arcade in Cambridge has a mix of high street and designer brands, plus a selection of restaurants and cafes. Mill Road, famous for its independent shops and eateries, is perfect for those seeking a more unique shopping experience.
Family-Friendly Attractions
Families will love exploring the Imperial War Museum Duxford, home to an impressive collection of aircraft. Shepreth Wildlife Park, with its range of animals, offers an exciting day out for children.
Visiting Tips
While exploring, don't miss punting on the River Cam - it's a quintessential Cambridge experience. Be prepared for busy roads in the city and consider using park and ride services. Most importantly, take your time and soak in the county's rich history and natural beauty. Whether you're visiting or settling down, Cambridgeshire is sure to captivate you.
Are you seeking a secure place in Cambridgeshire for your belongings? Look no further! Explorage.com work with a network of professional self storage facilities to offer a range of storage units that cater to diverse needs. From personal items to business supplies, find the right storage space for you. With Explorage.com, reserving a unit has never been easier or faster. Our intuitive platform allows you to browse diverse storage options, compare rates, and book the ideal unit effortlessly. Say farewell to traditional storage woes and embrace convenience with Explorage.com.
Ready to book your self storage in Cambridgeshire? Go Explorage For Self Storage! Get in touch if you have questions. We're here to help!
Storage Size Information
Storage comes in a variety of shapes and sizes and a range of different types. Below you will find an image showing each size; including what types of items you can fit inside.
10 sq ft
Ideal for personal items such as student luggage.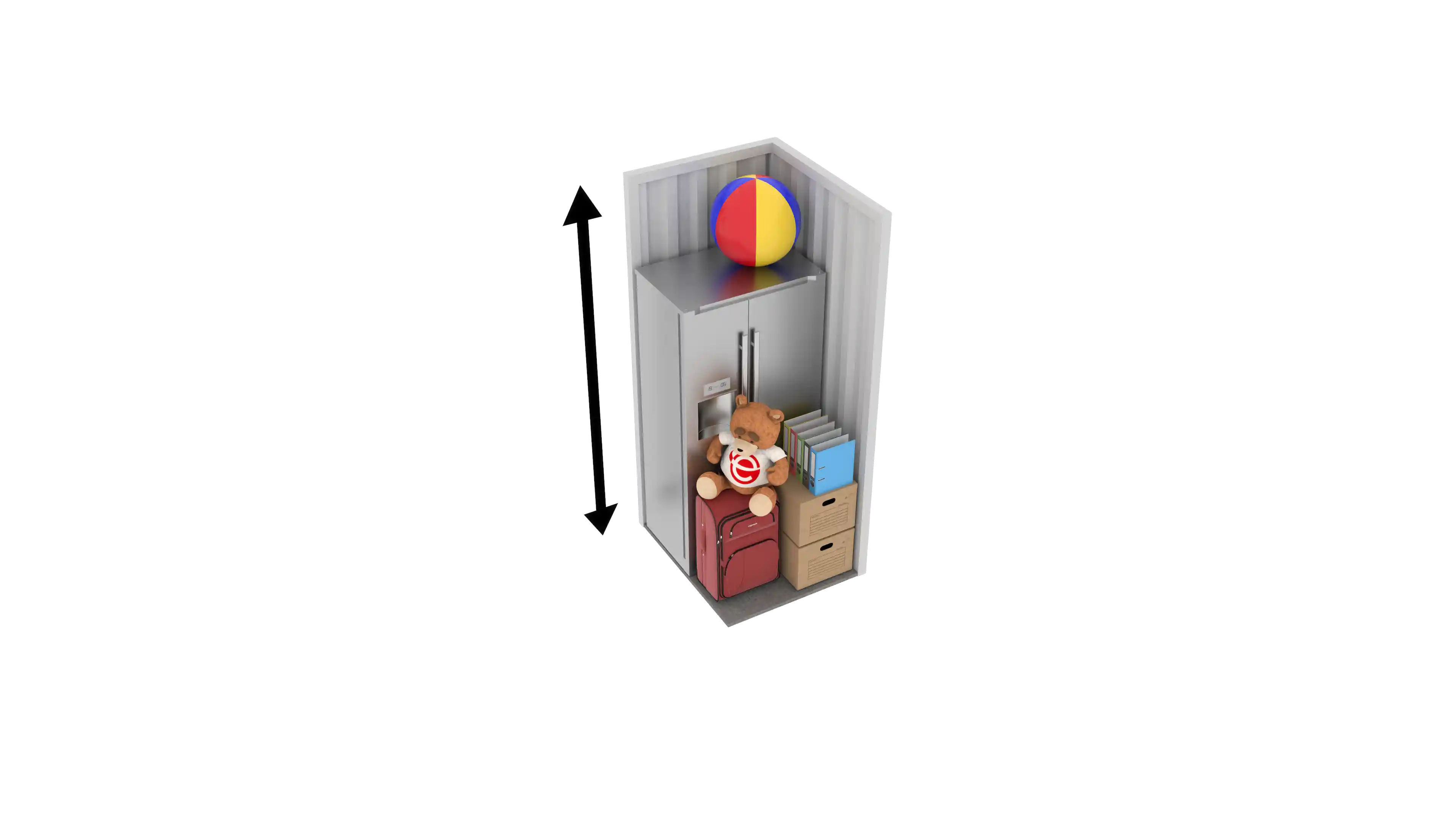 zoom_in
15 sq ft
About the size of a small shed; will take some appliances and personal items.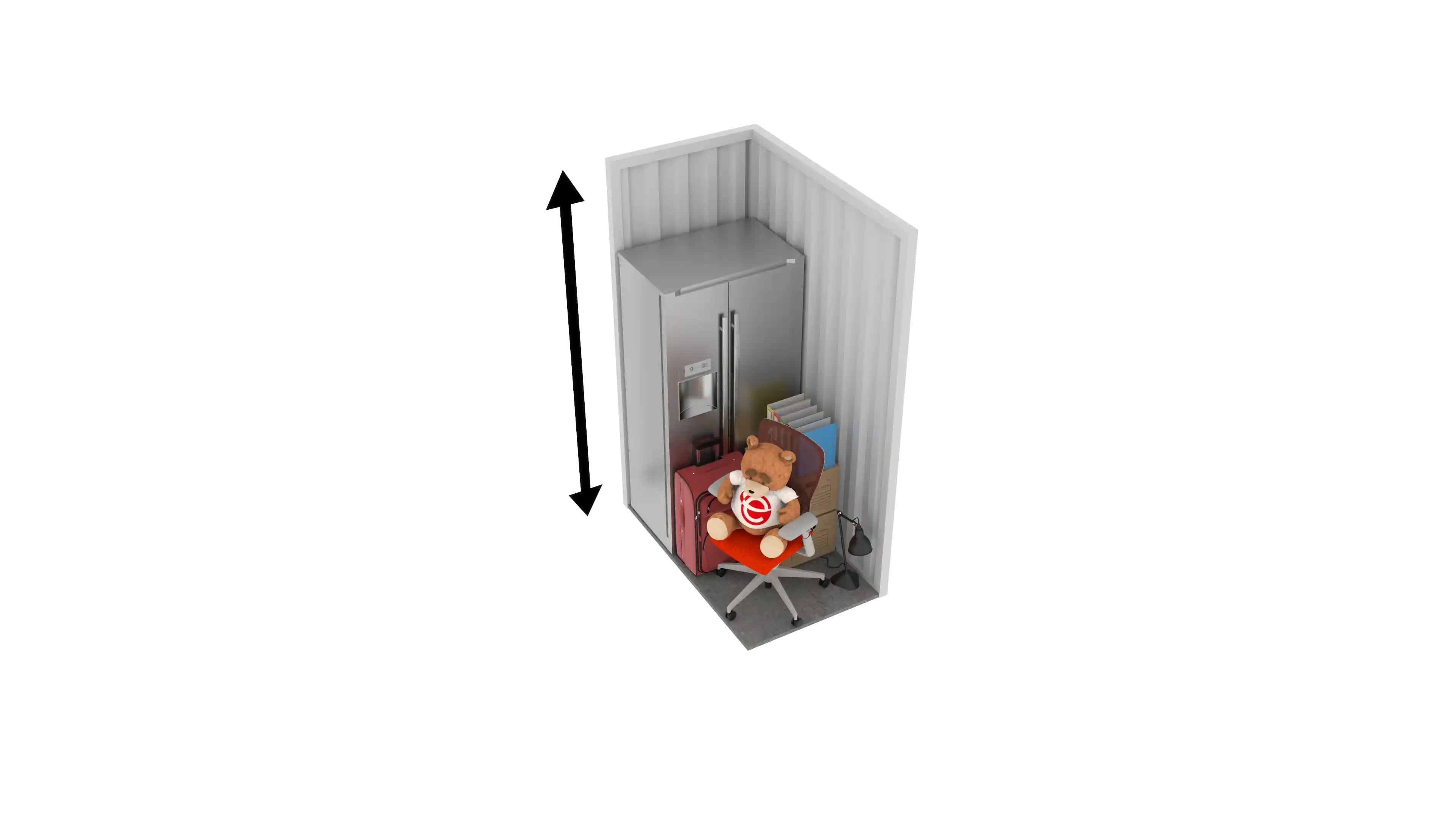 zoom_in
16 sq ft
Similar to a small shed, for personal items, boxes and appliances.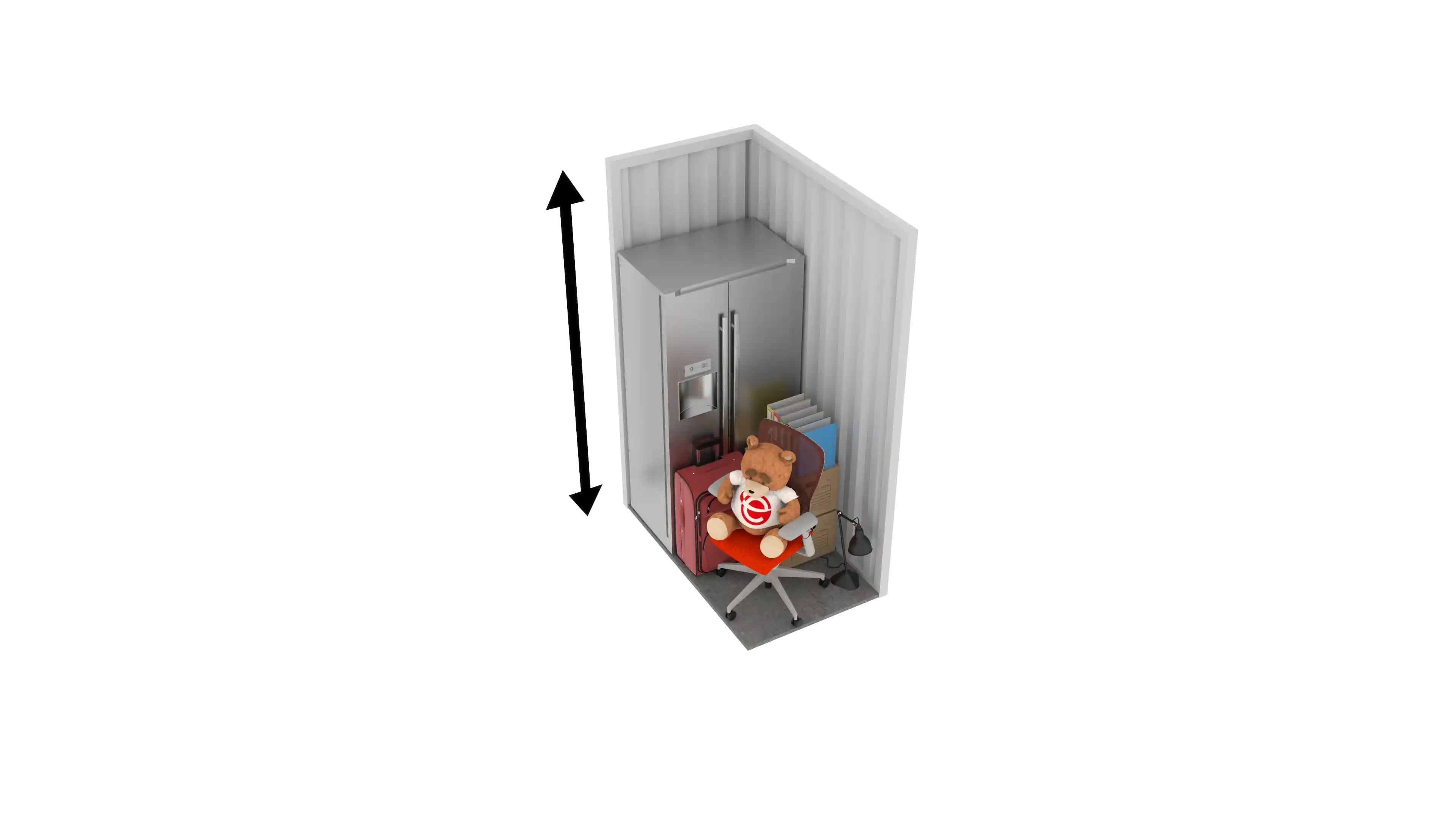 zoom_in
20 sq ft
About the size of two telephone boxes. Good for sports equipment.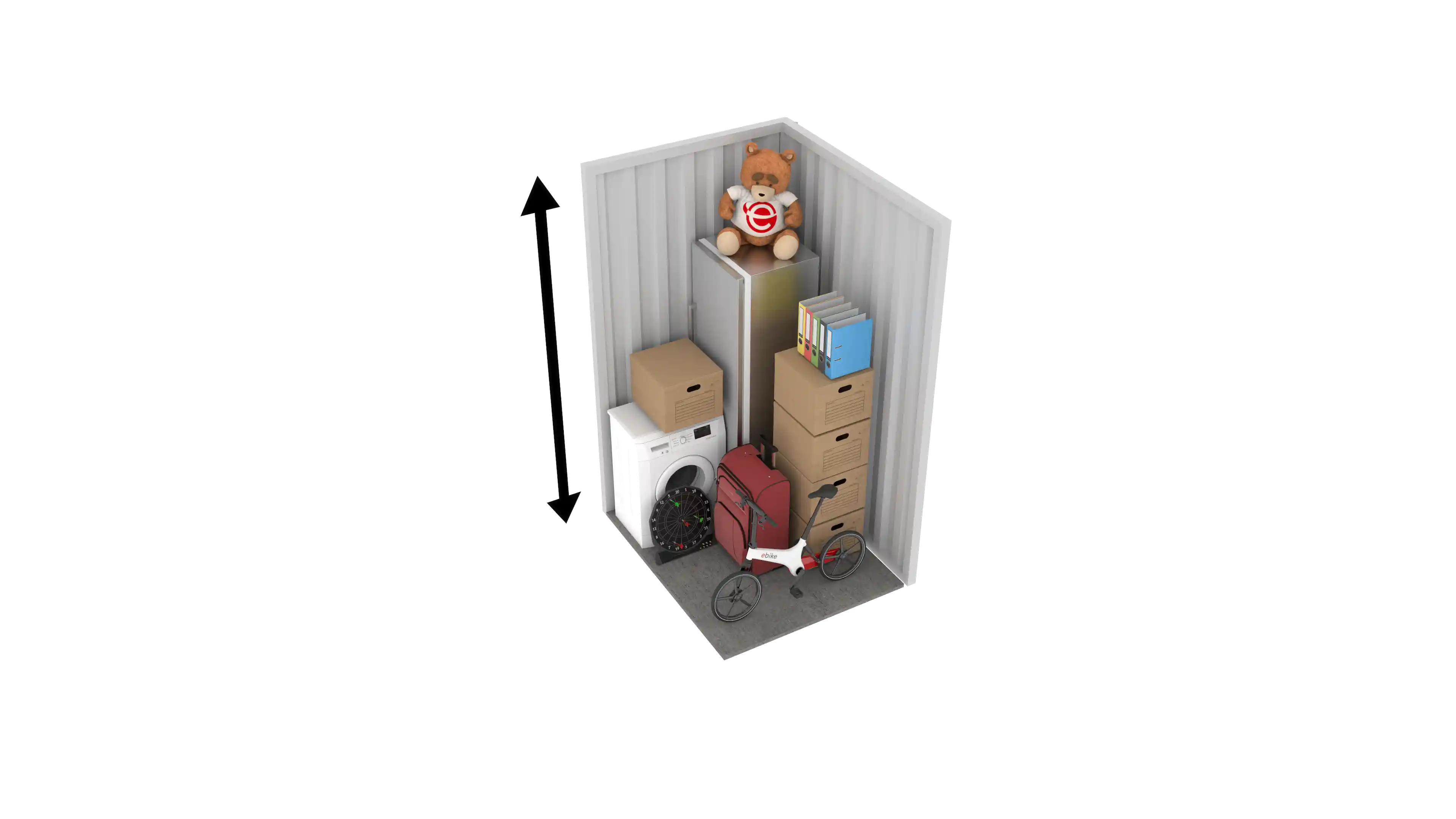 zoom_in
25 sq ft
Useful for decluttering personal items, appliances, and boxes.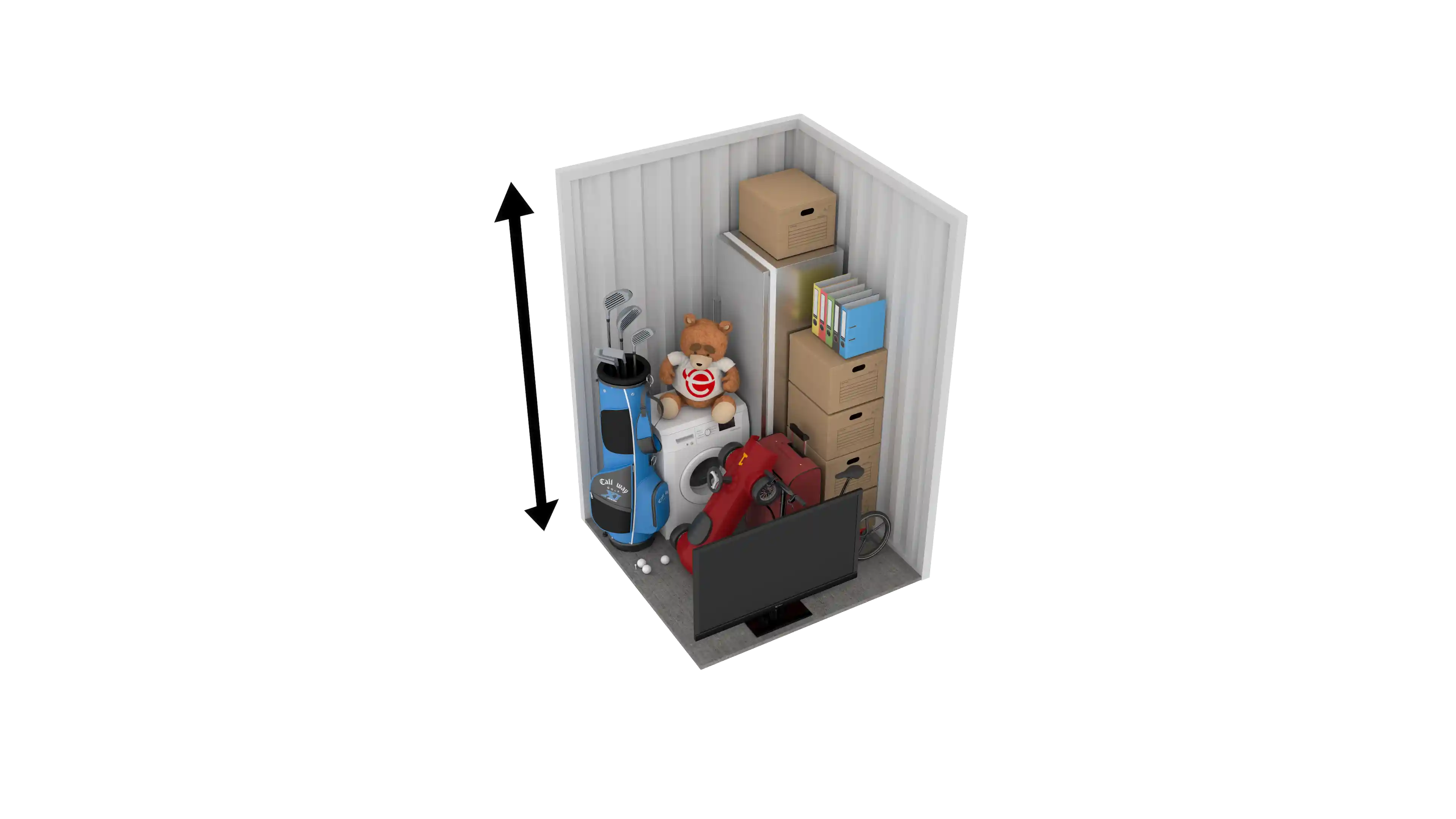 zoom_in
30 sq ft
Ideal for the contents of a small bedroom.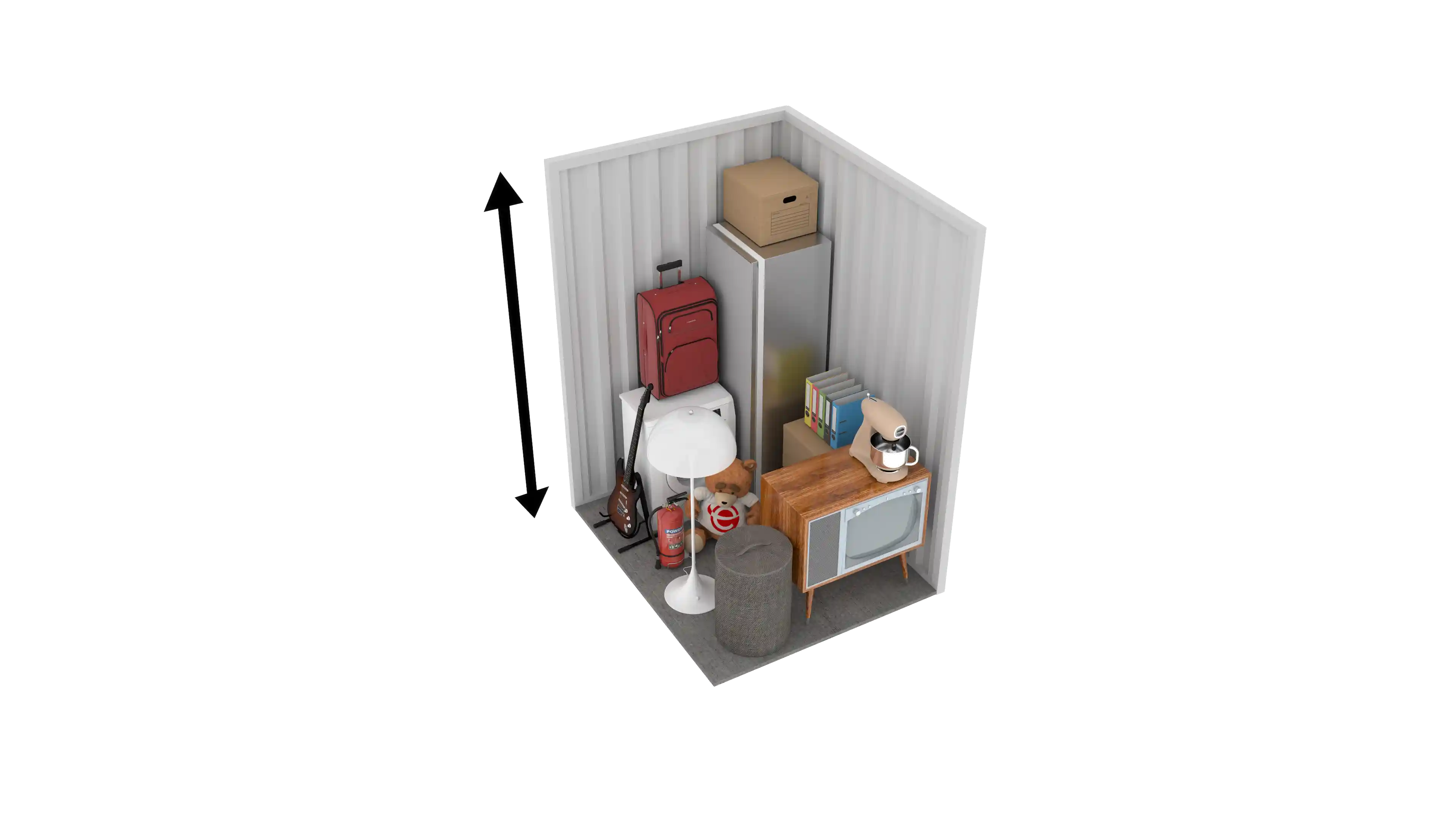 zoom_in
35 sq ft
Average garden shed size.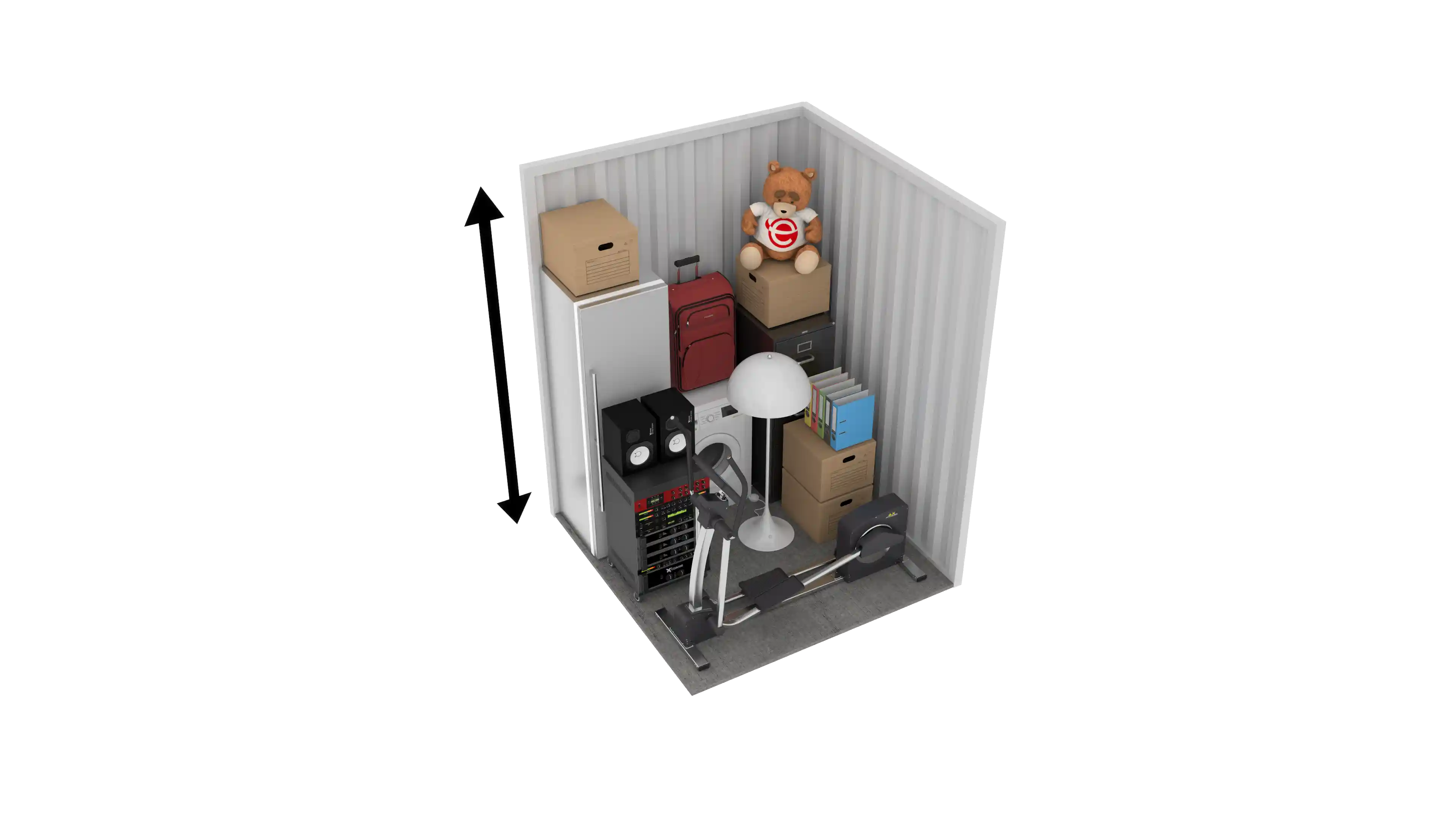 zoom_in
38 sq ft
Great for the contents of a small studio apartment.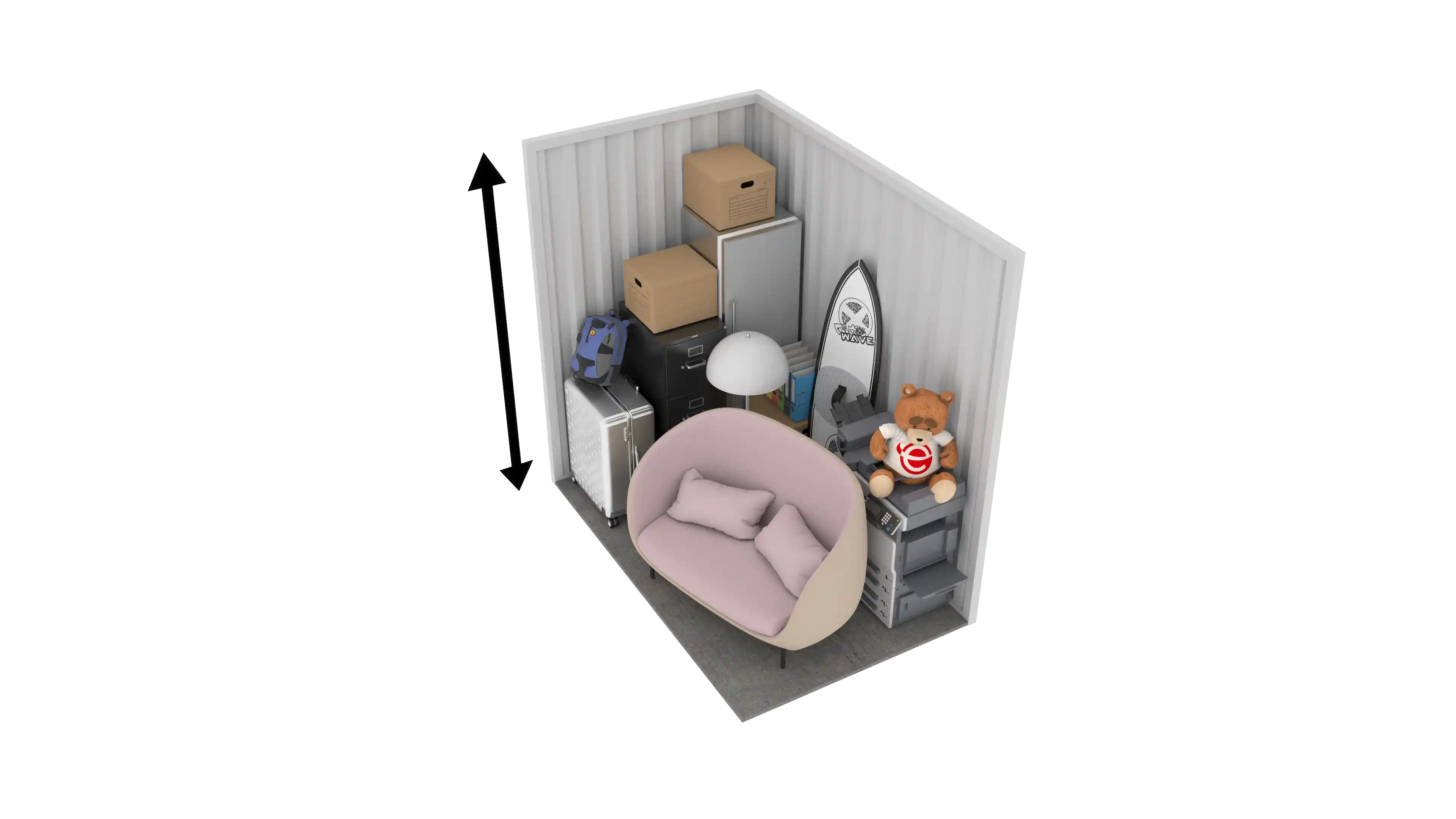 zoom_in
40 sq ft
Should hold the contents of your average transit van.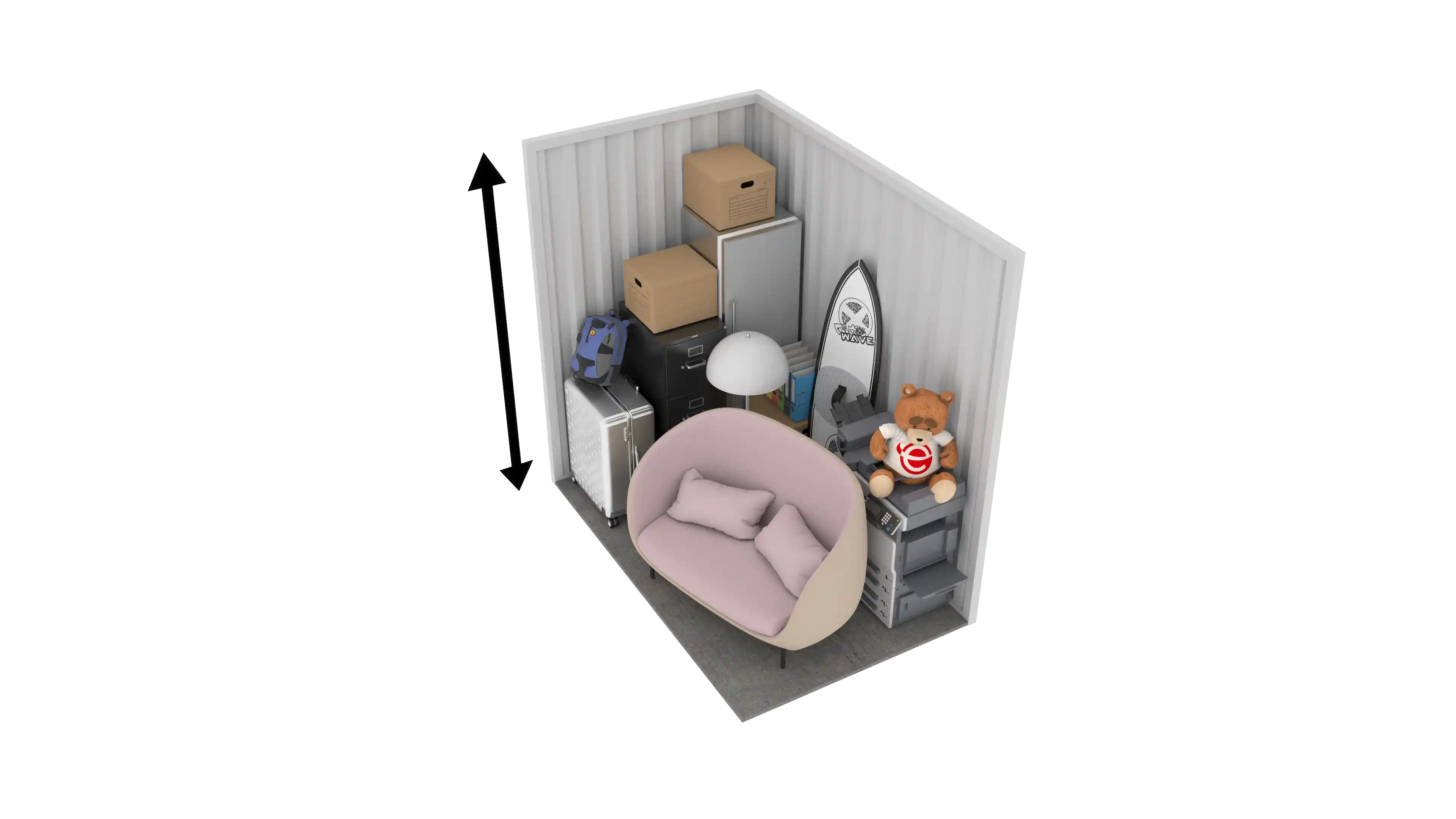 zoom_in
50 sq ft
Popular with students, useful for a 1-bed flat.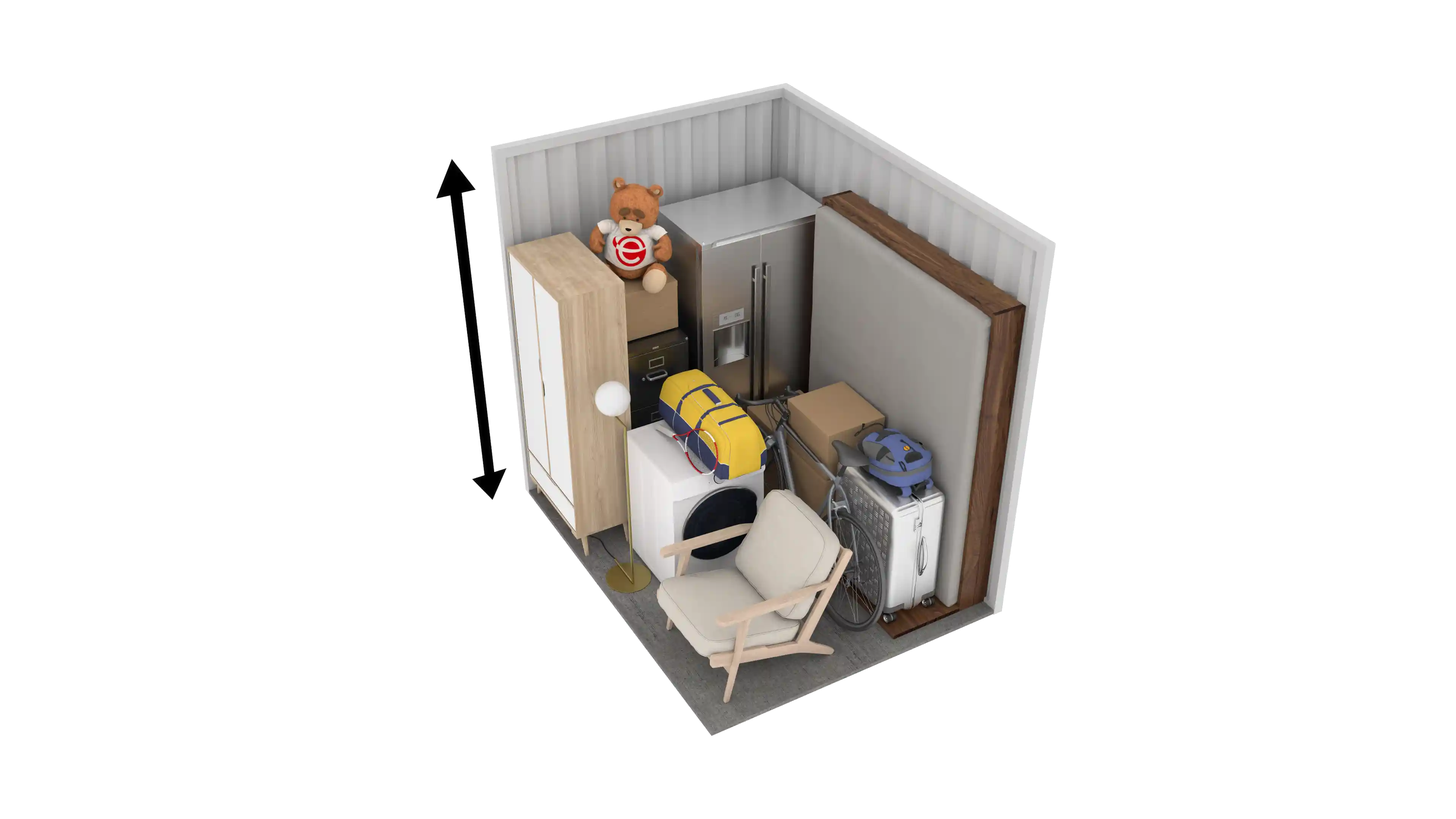 zoom_in
60 sq ft
Ideal for the contents of a 1-2 bed flat.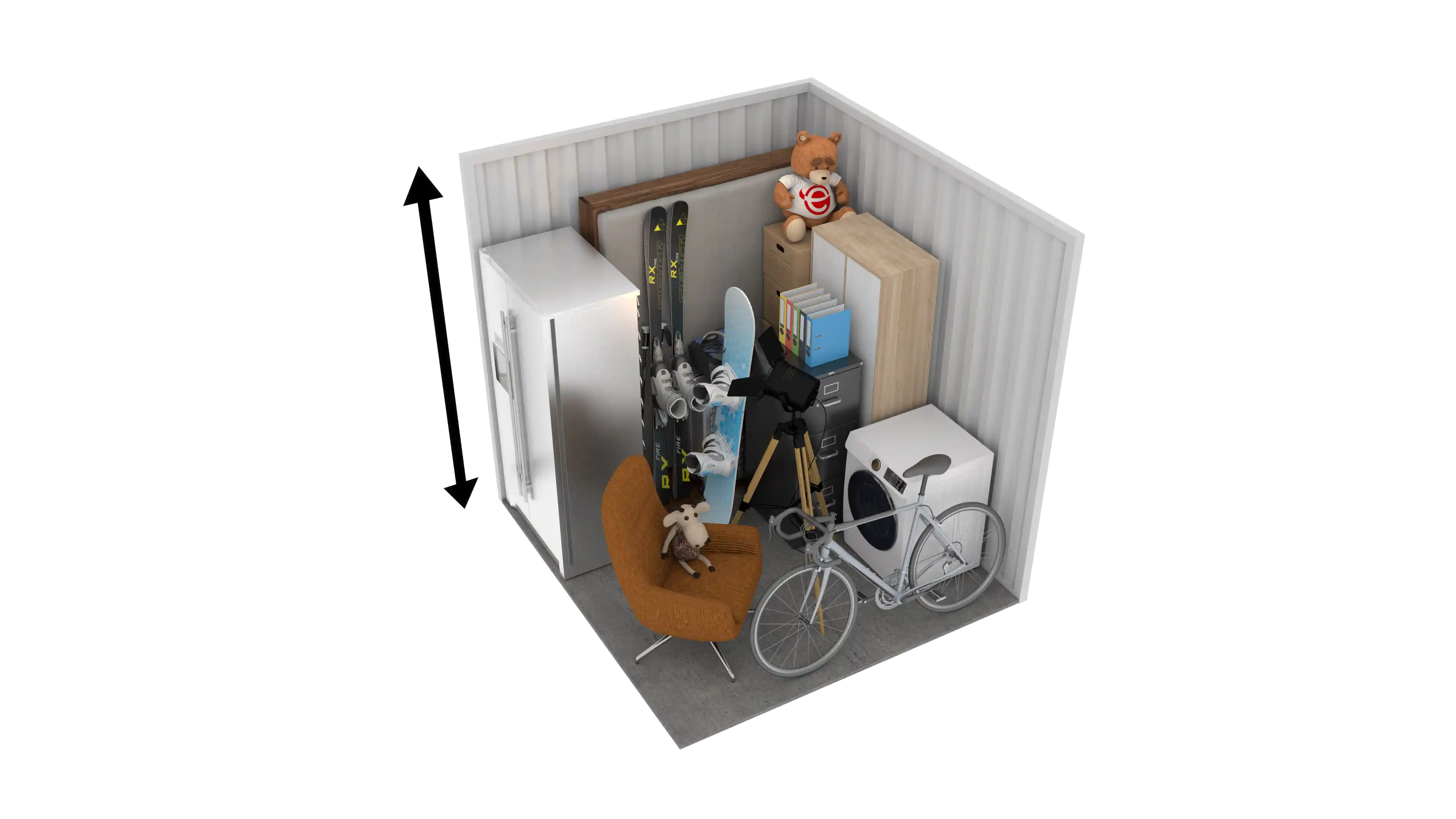 zoom_in
65 sq ft
Contents of a 2-bed flat should easily fit in here.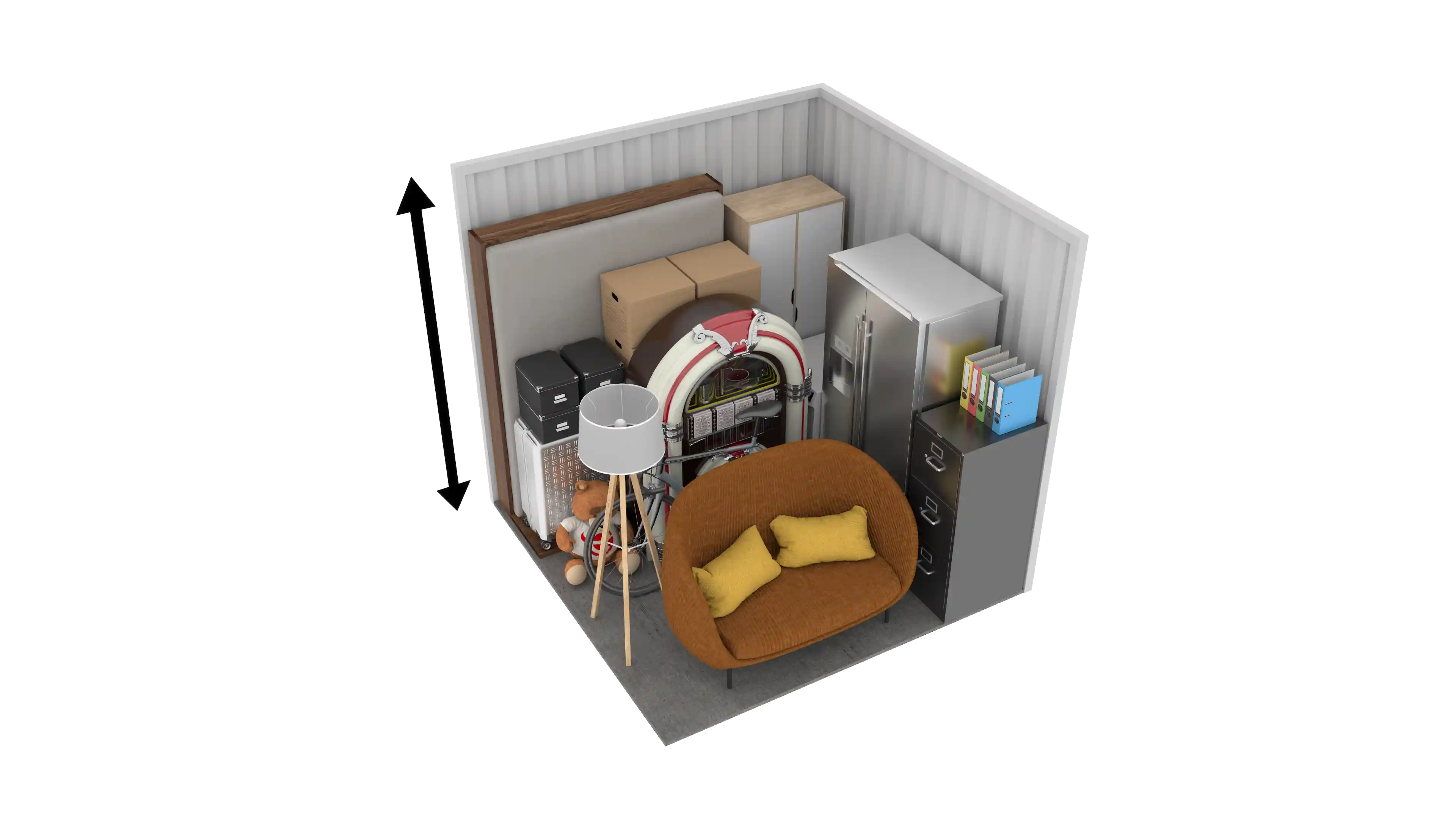 zoom_in
70 sq ft
Great for 2-bed house and apartment dwellers.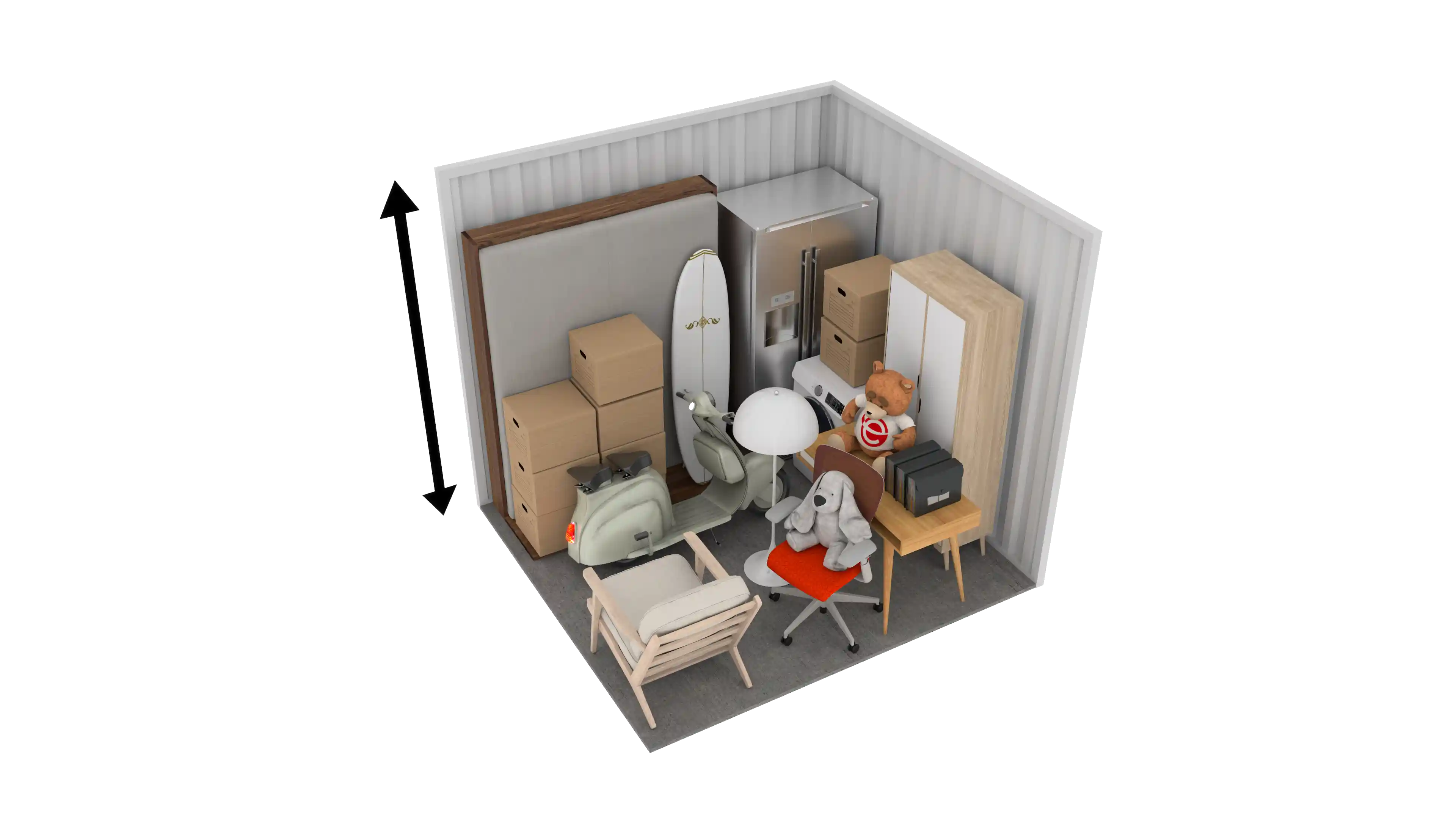 zoom_in
75 sq ft
Ideal for the contents of a 2-bed house.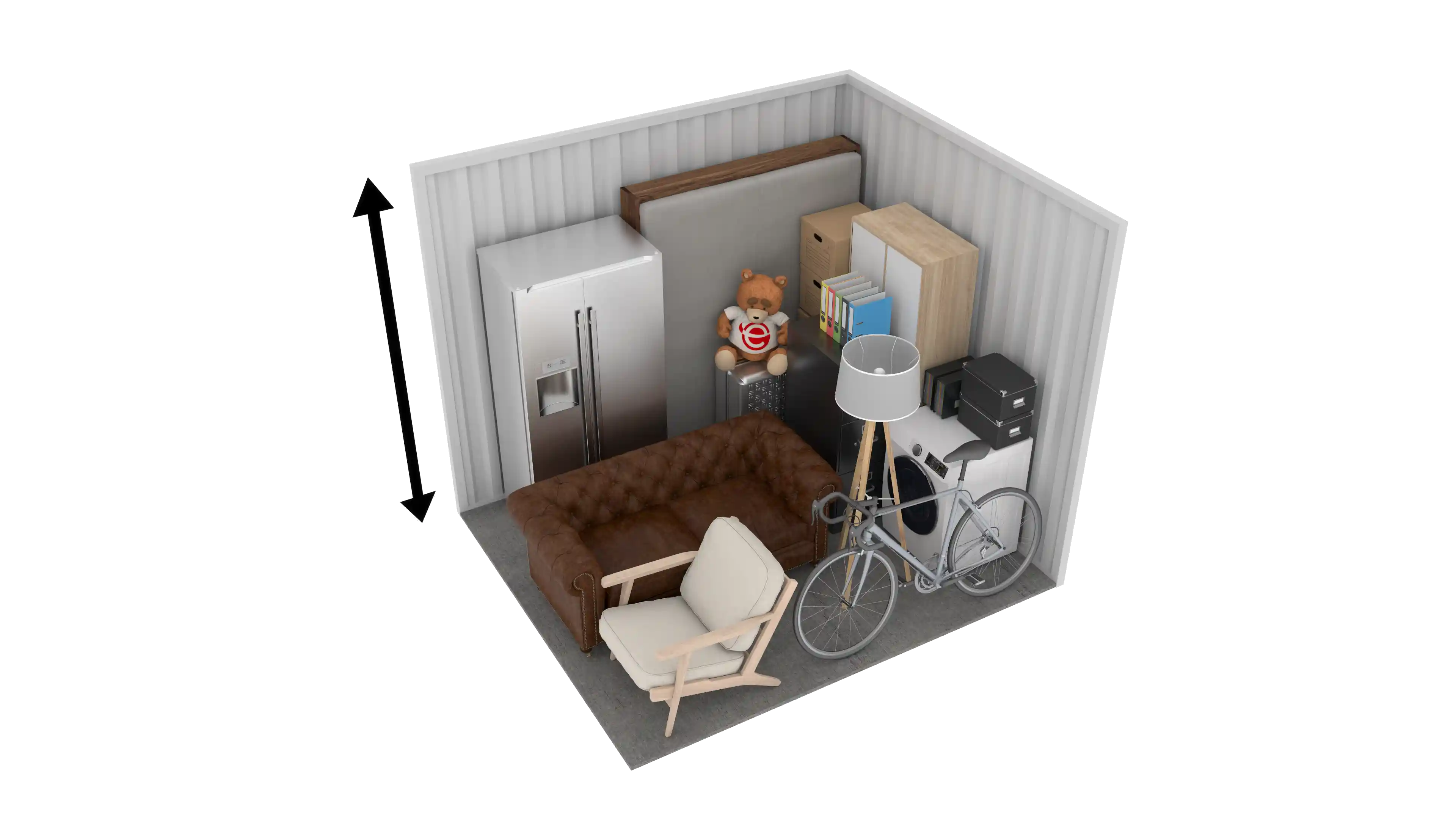 zoom_in
80 sq ft
Half the size of your average shipping container.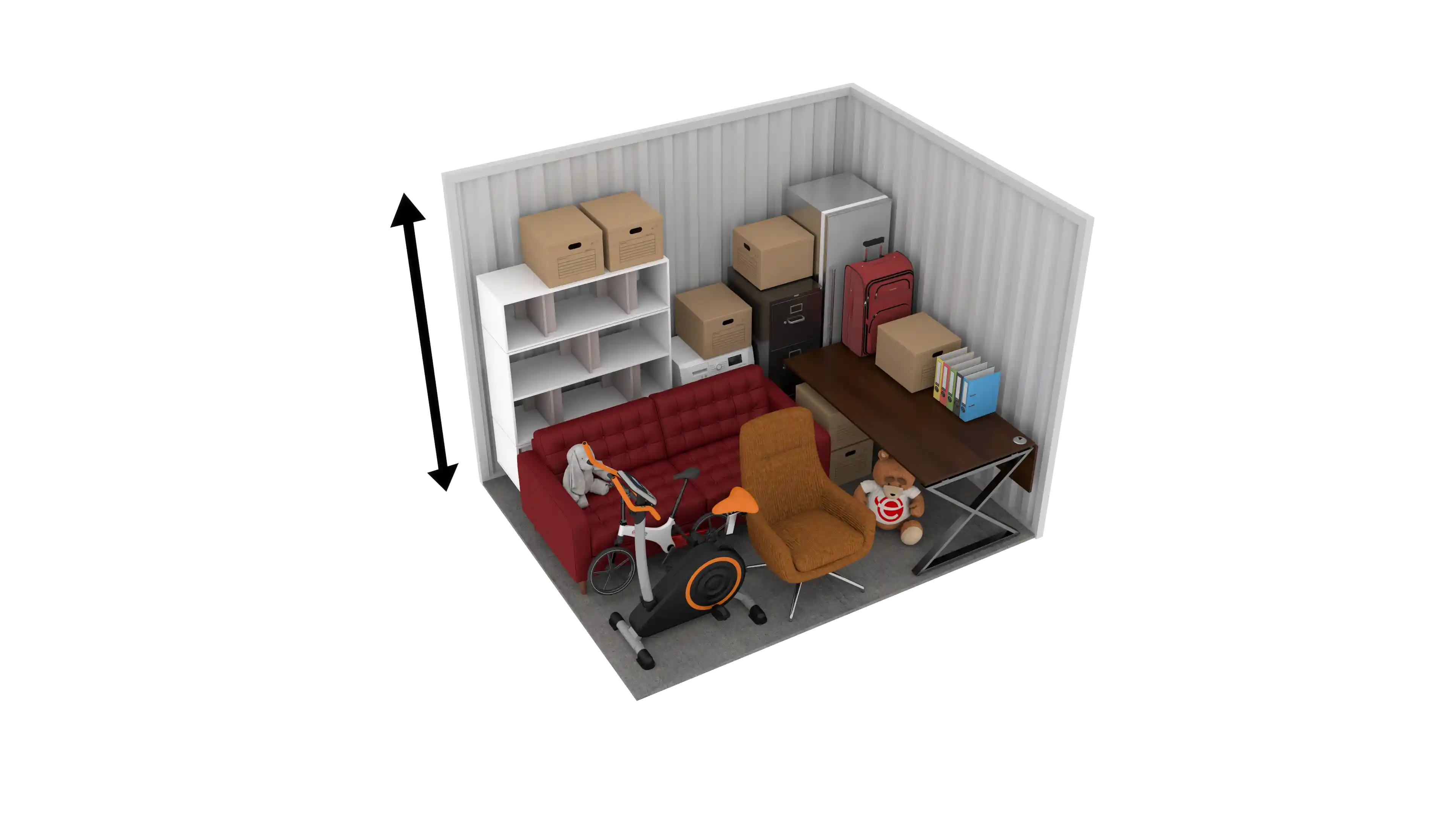 zoom_in
90 sq ft
Good choice for a small 2-bed house move.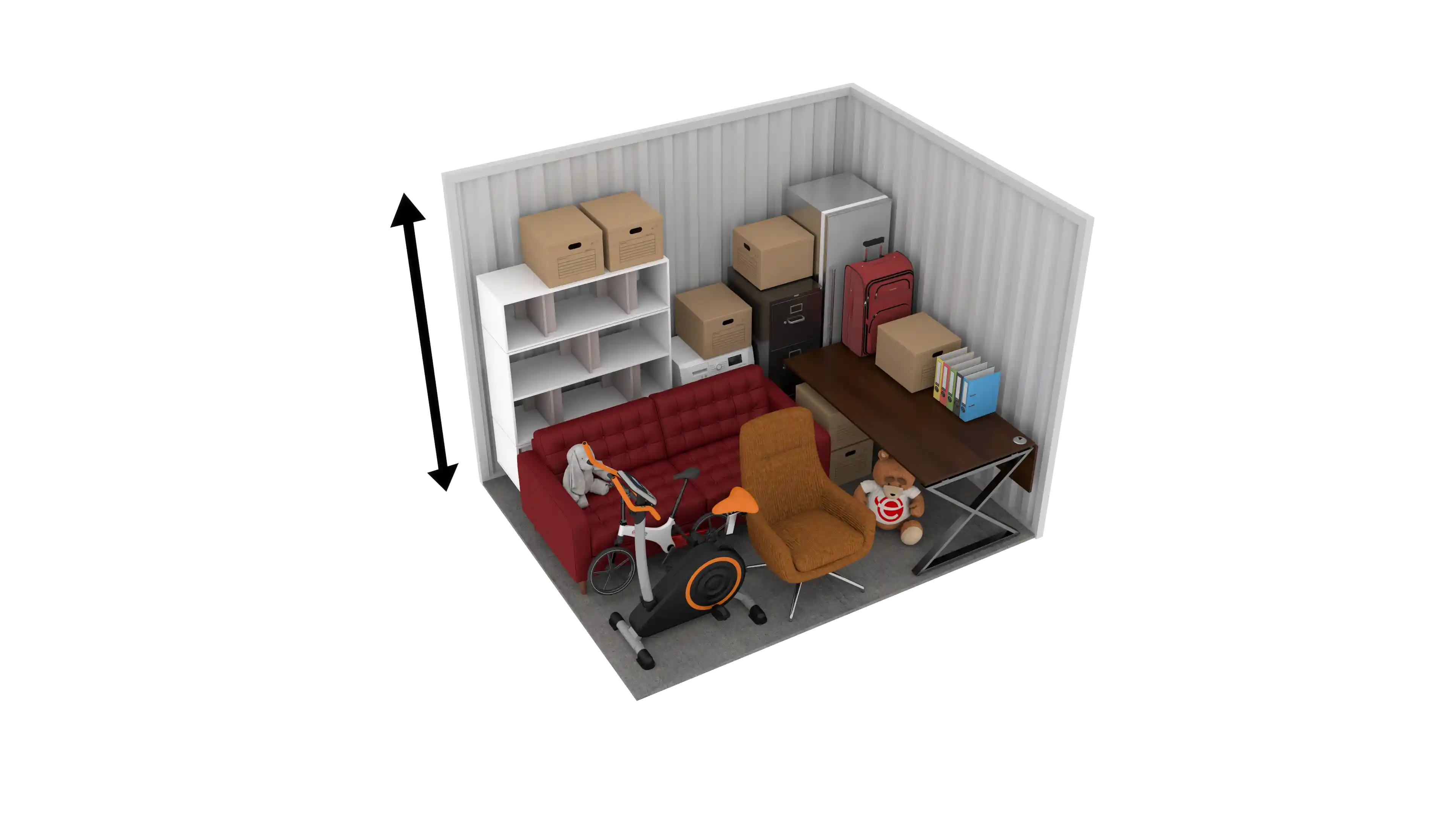 zoom_in
100 sq ft
Approximately the size of a single garage.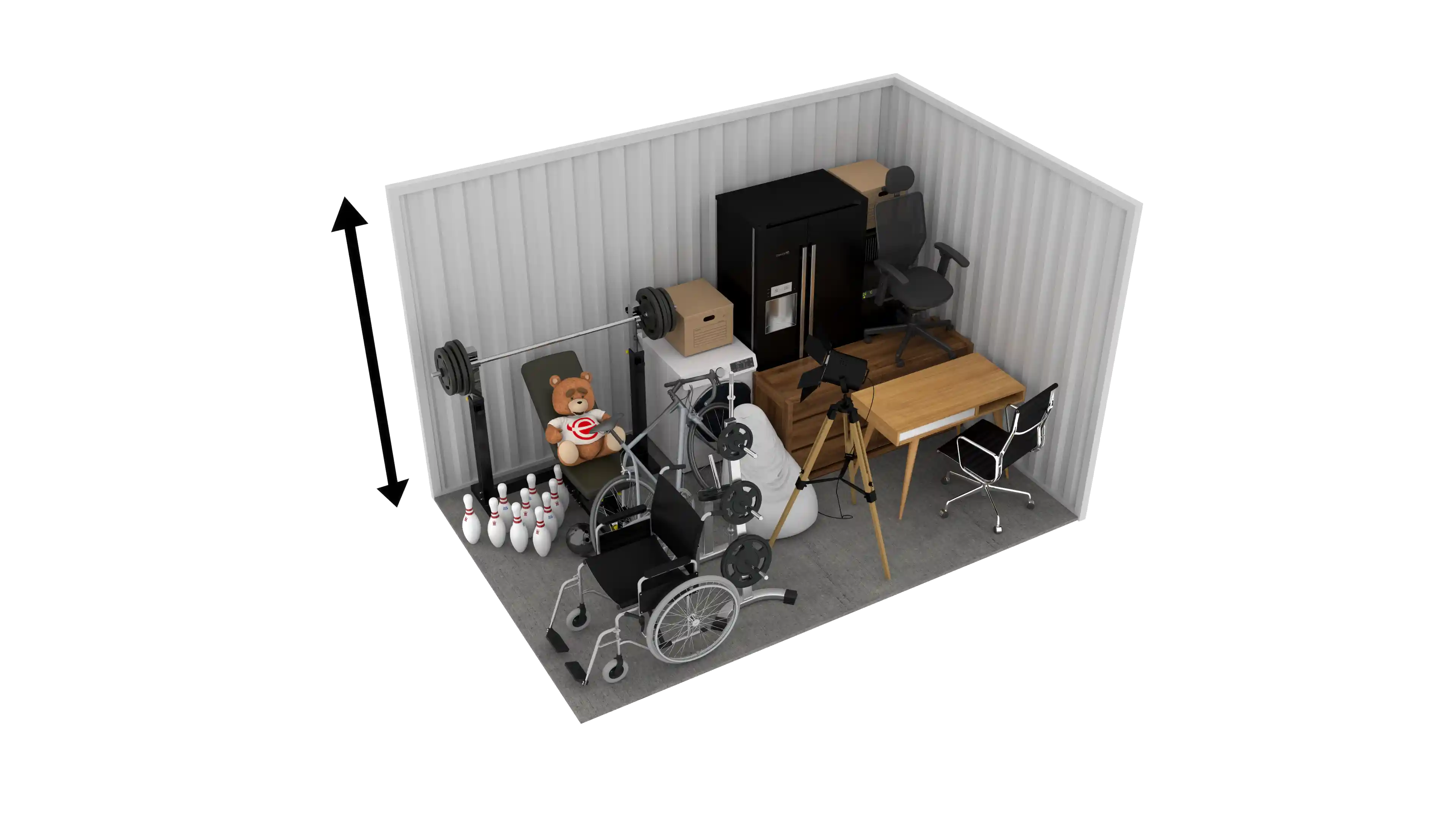 zoom_in
105 sq ft
Great for a small house move.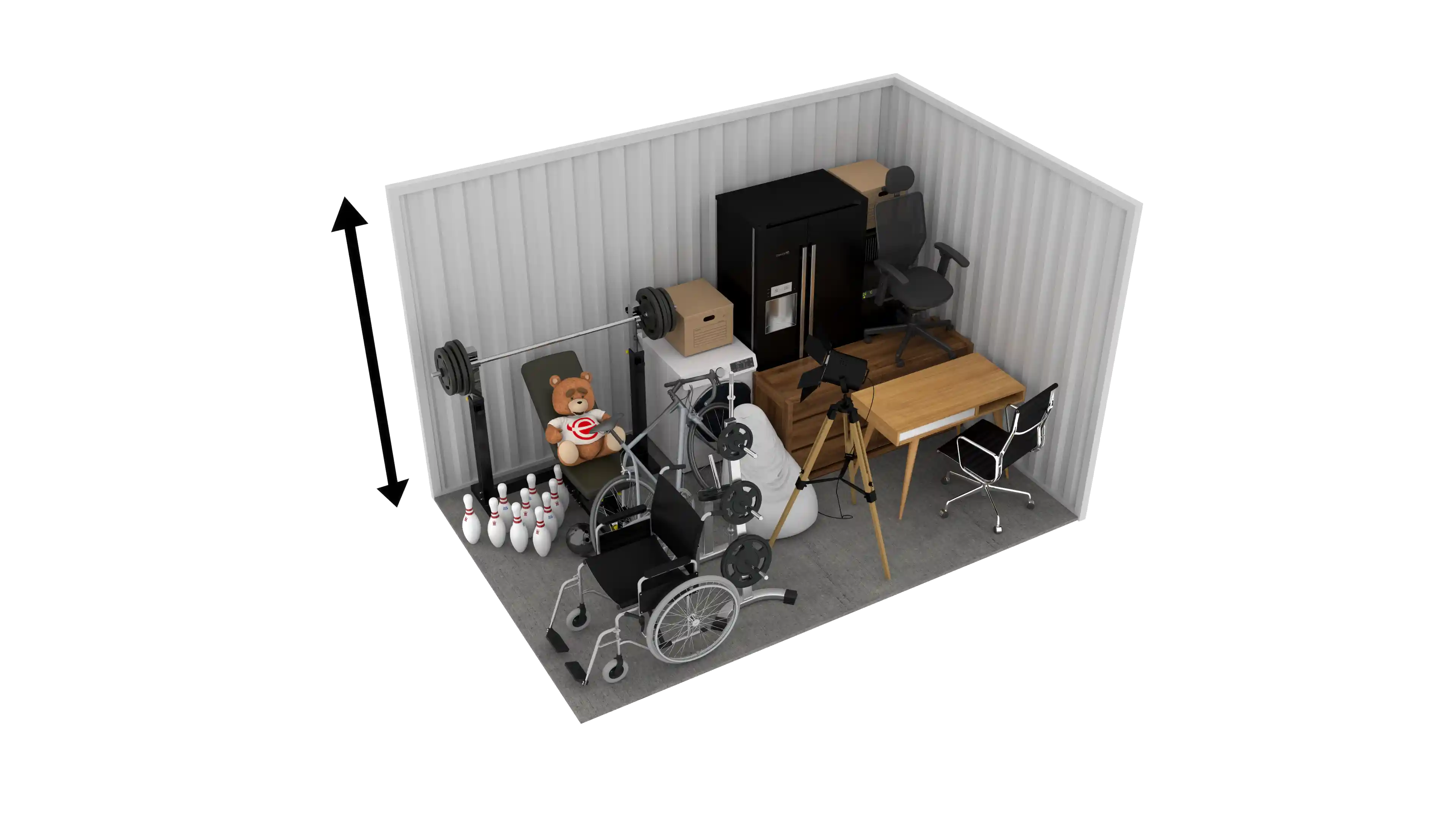 zoom_in
120 sq ft
Good choice for a small 3-bed house.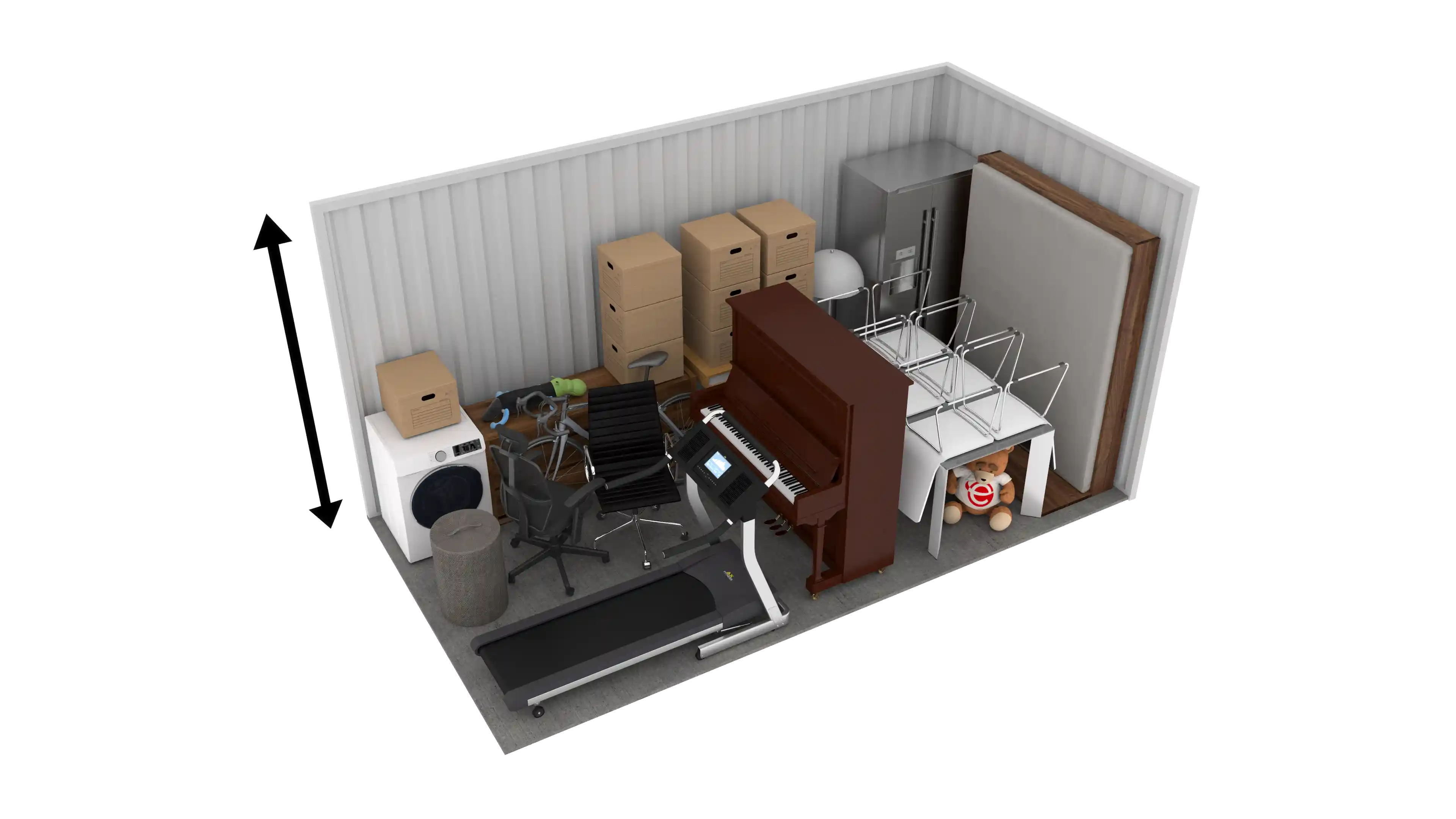 zoom_in
125 sq ft
Ideal for a 3-bed house.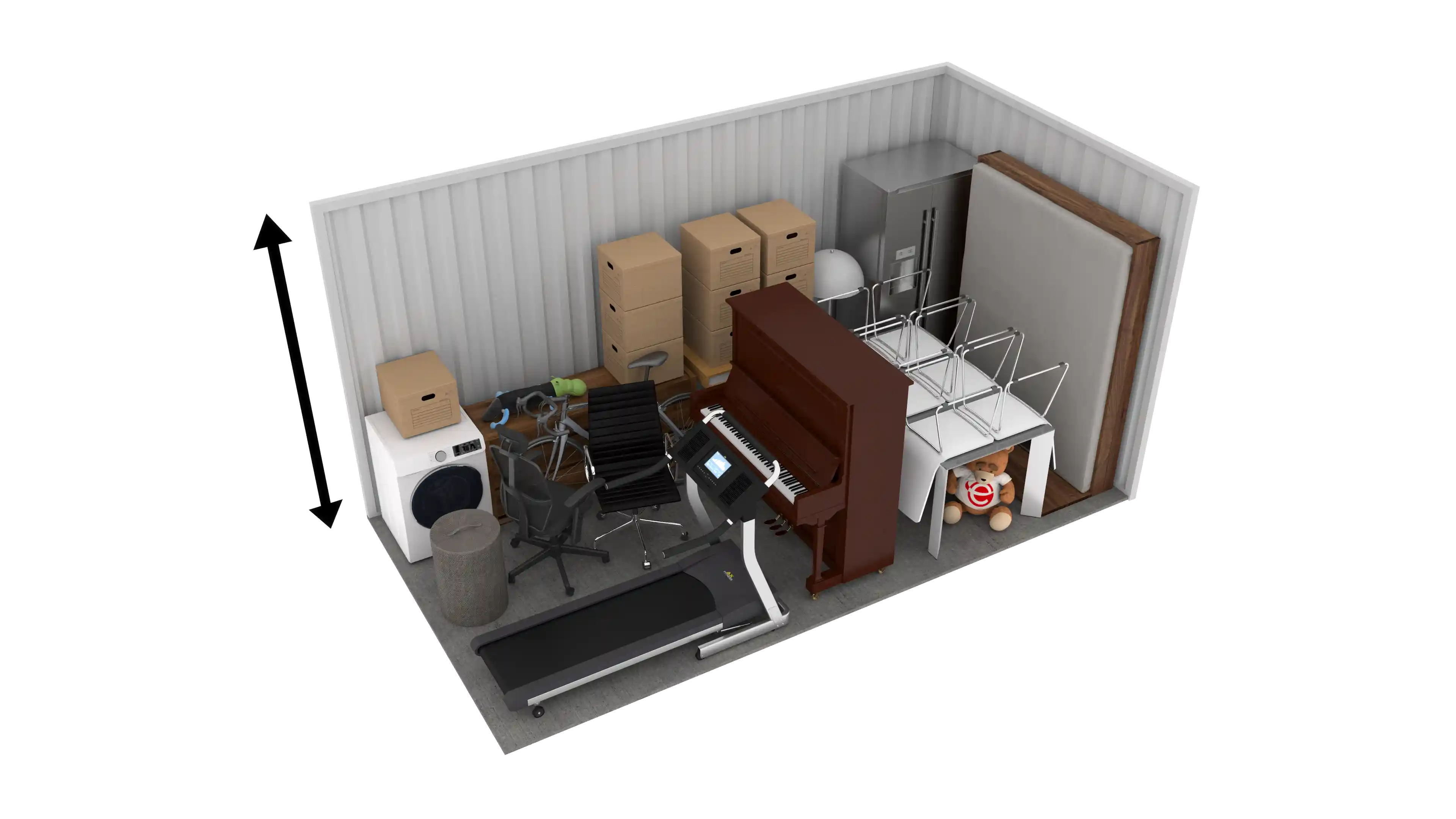 zoom_in
130 sq ft
Approximate size of a large single garage.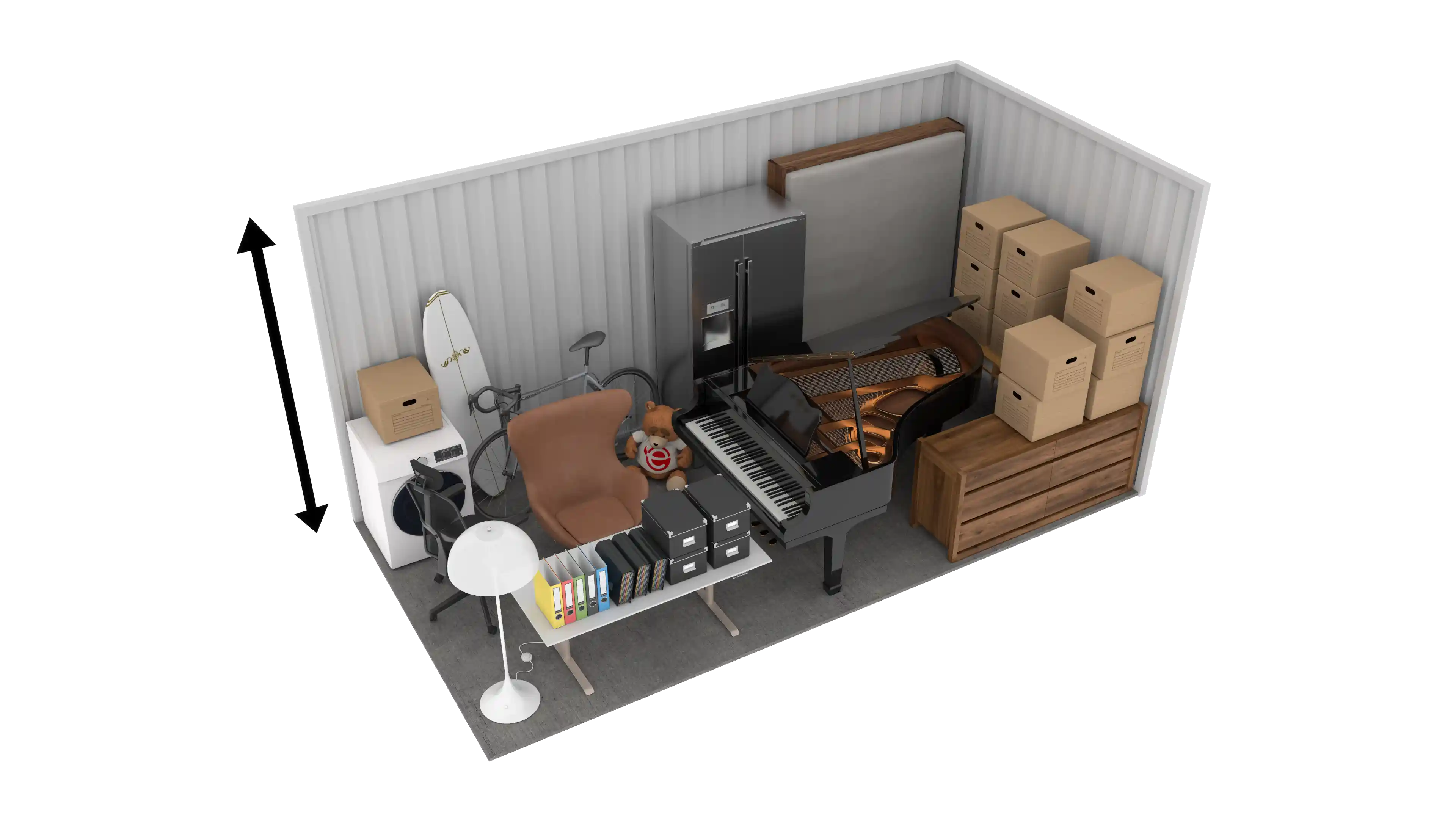 zoom_in
150 sq ft
Great for a 3-bed house move.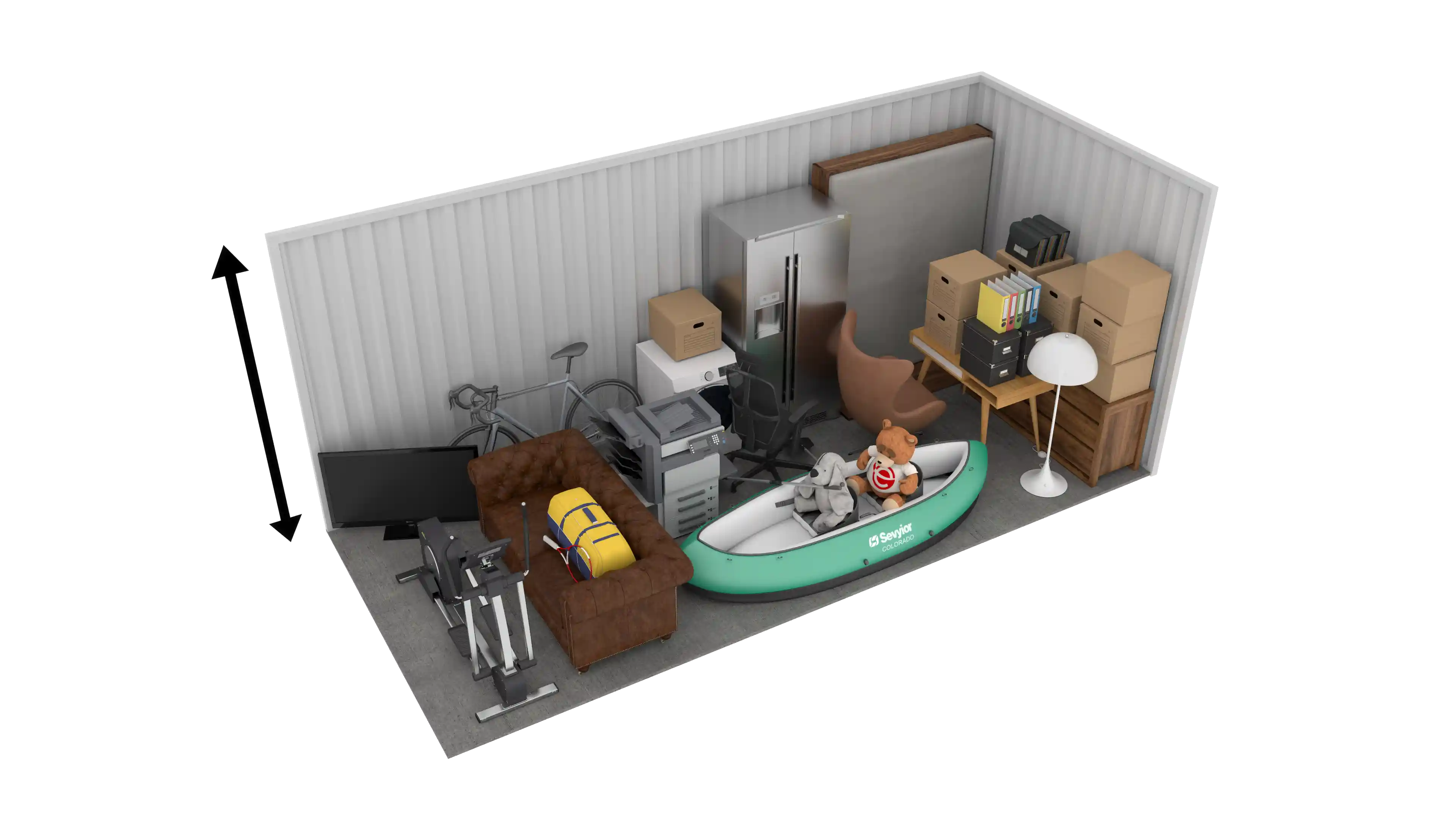 zoom_in
160 sq ft
Average shipping container size. Ideal size for a 3-4 bed house.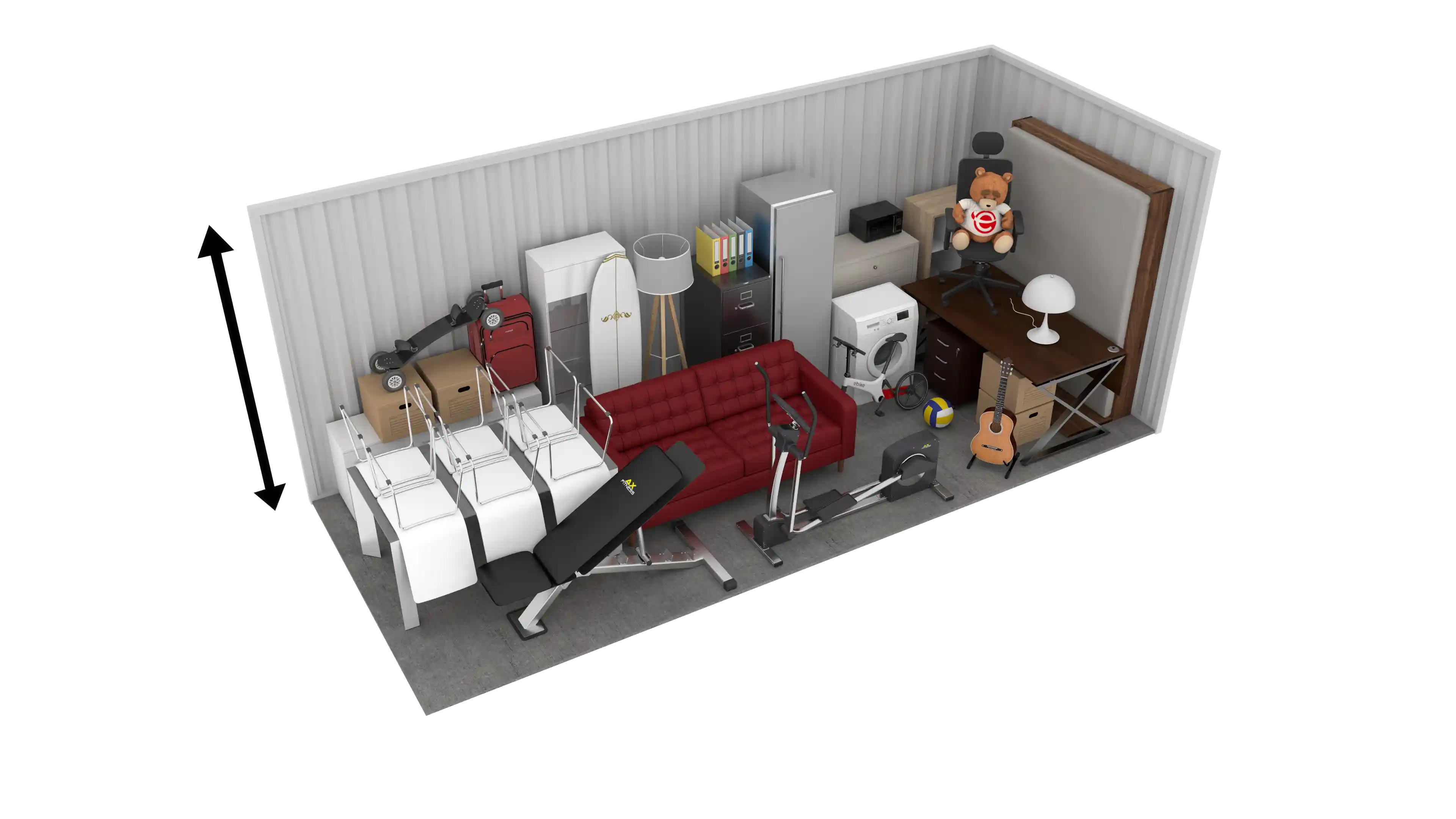 zoom_in
175 sq ft
Ideal size for the contents of a four bed house.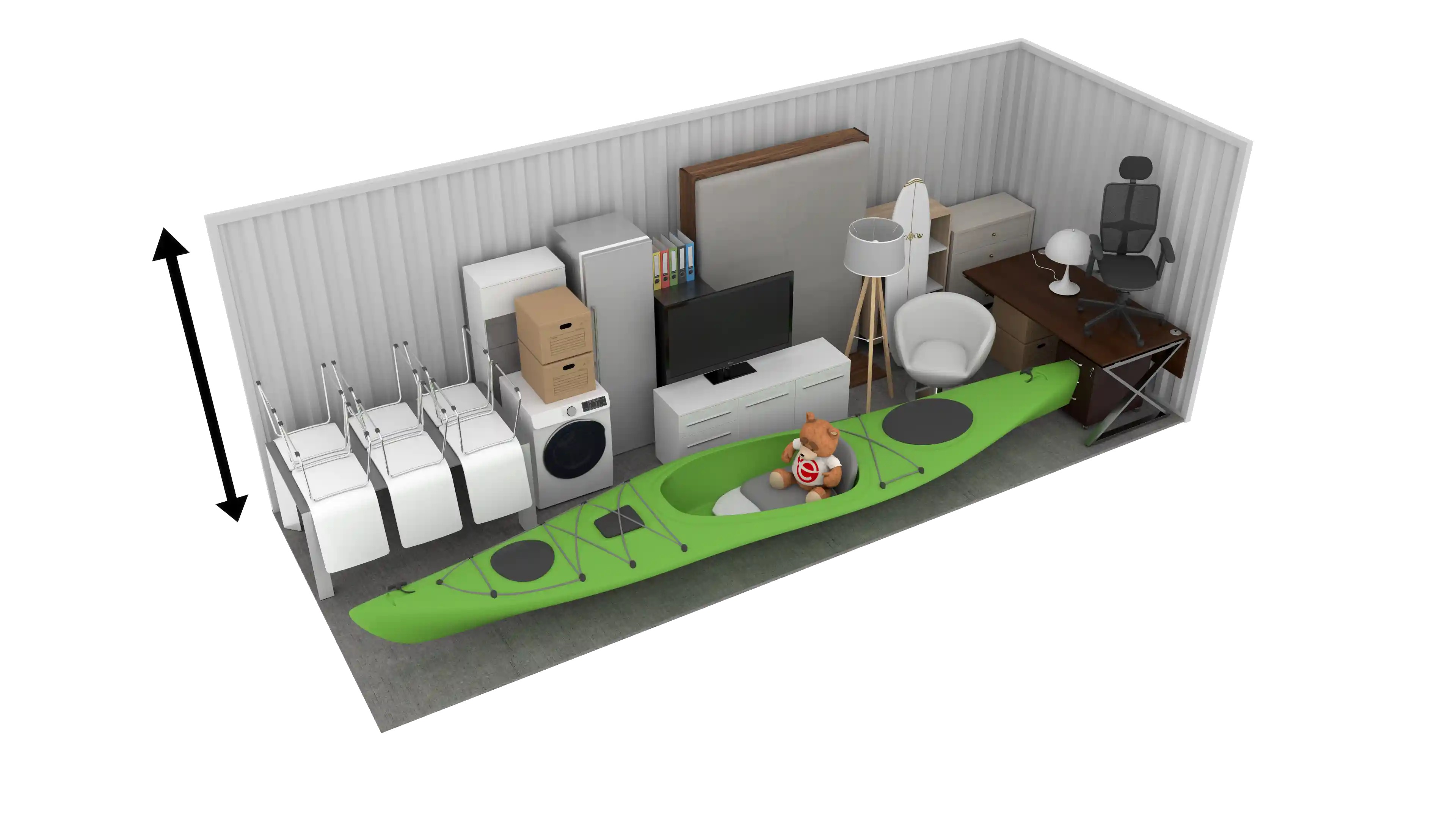 zoom_in
200 sq ft
A big unit suitable for a large 4 bed house.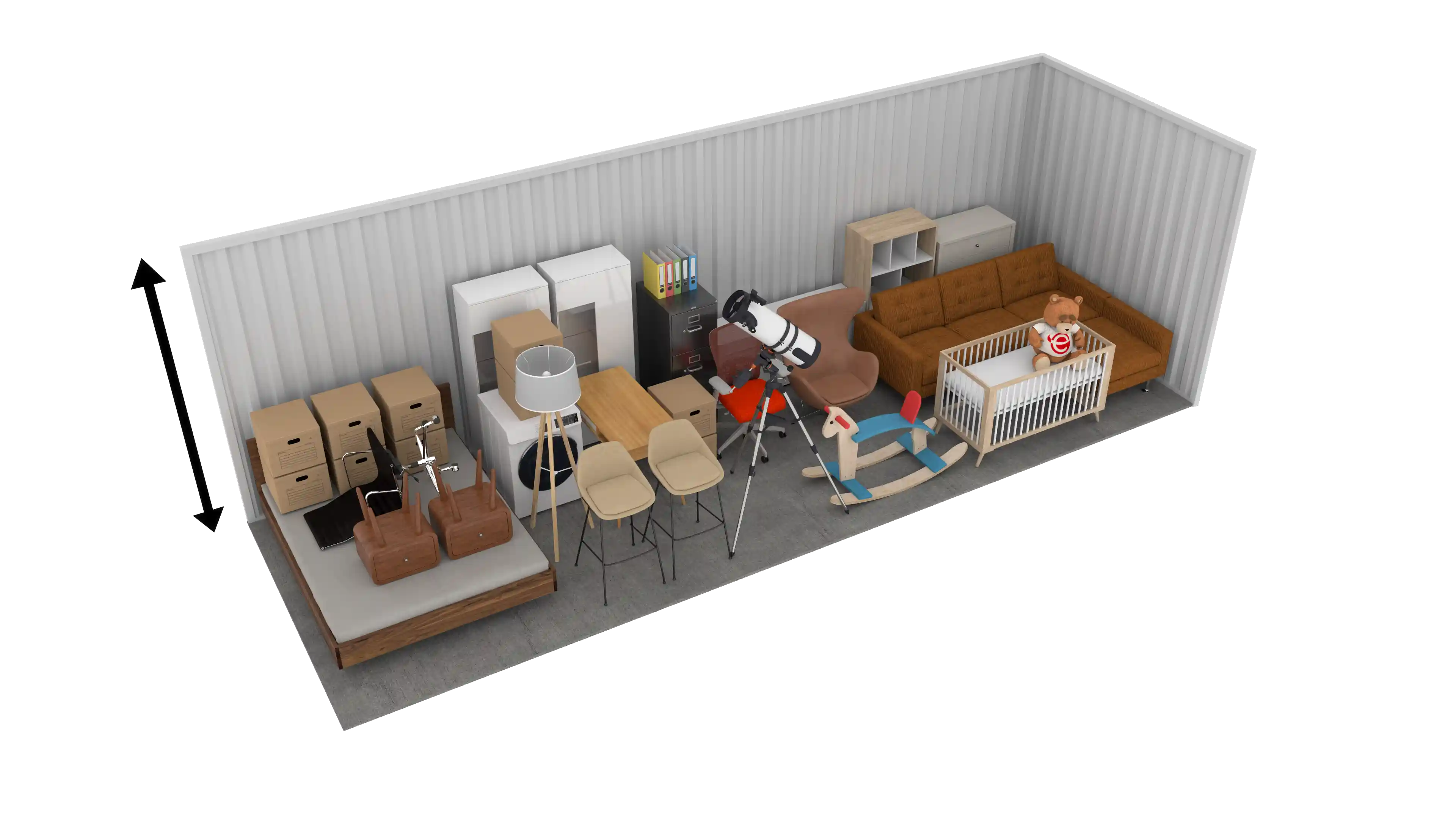 zoom_in
240 sq ft
Great for a 4/5 bed house or larger business use.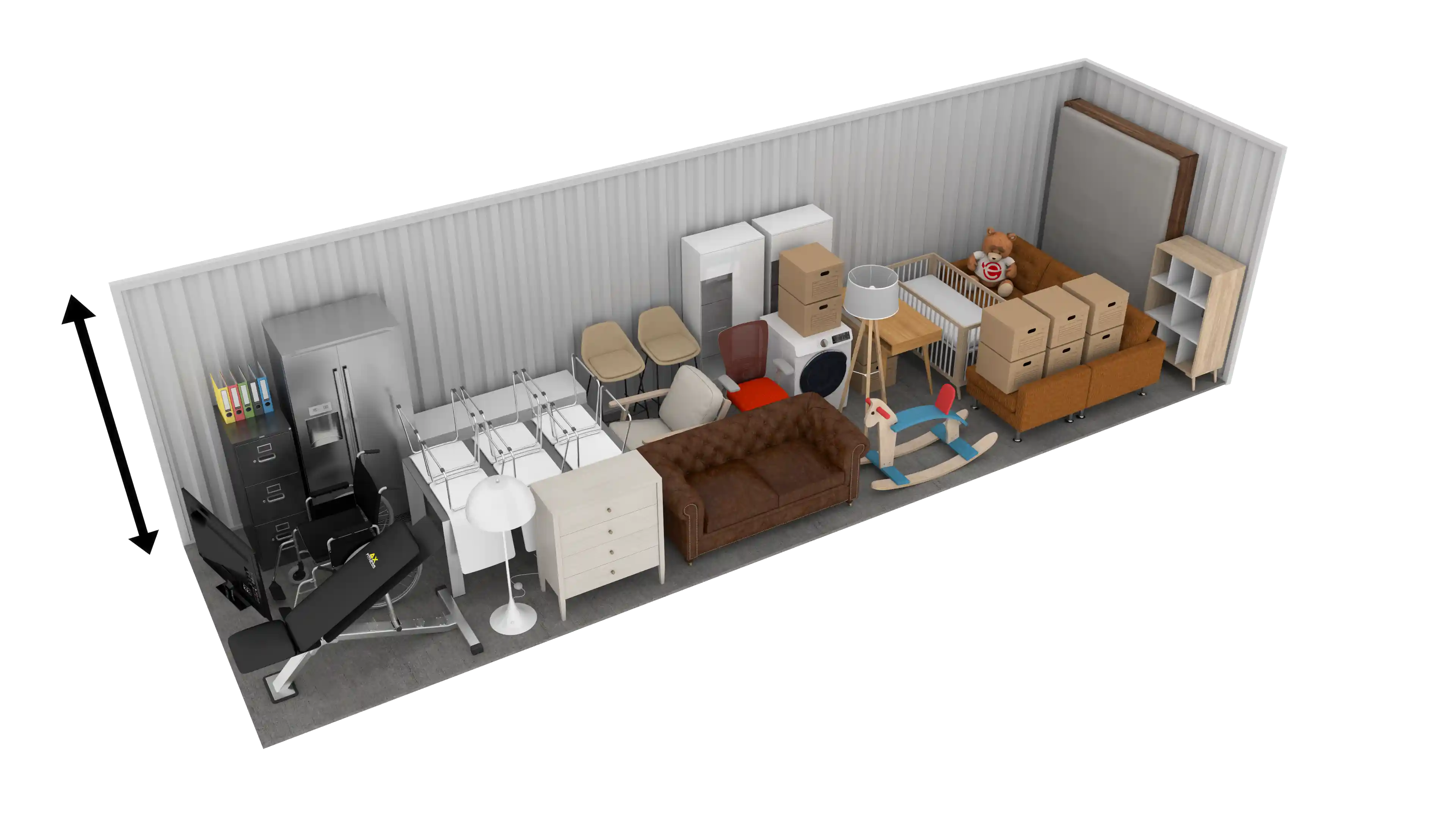 zoom_in
250 sq ft
Ideal for the contents of a 5 bed house; useful for business relocations.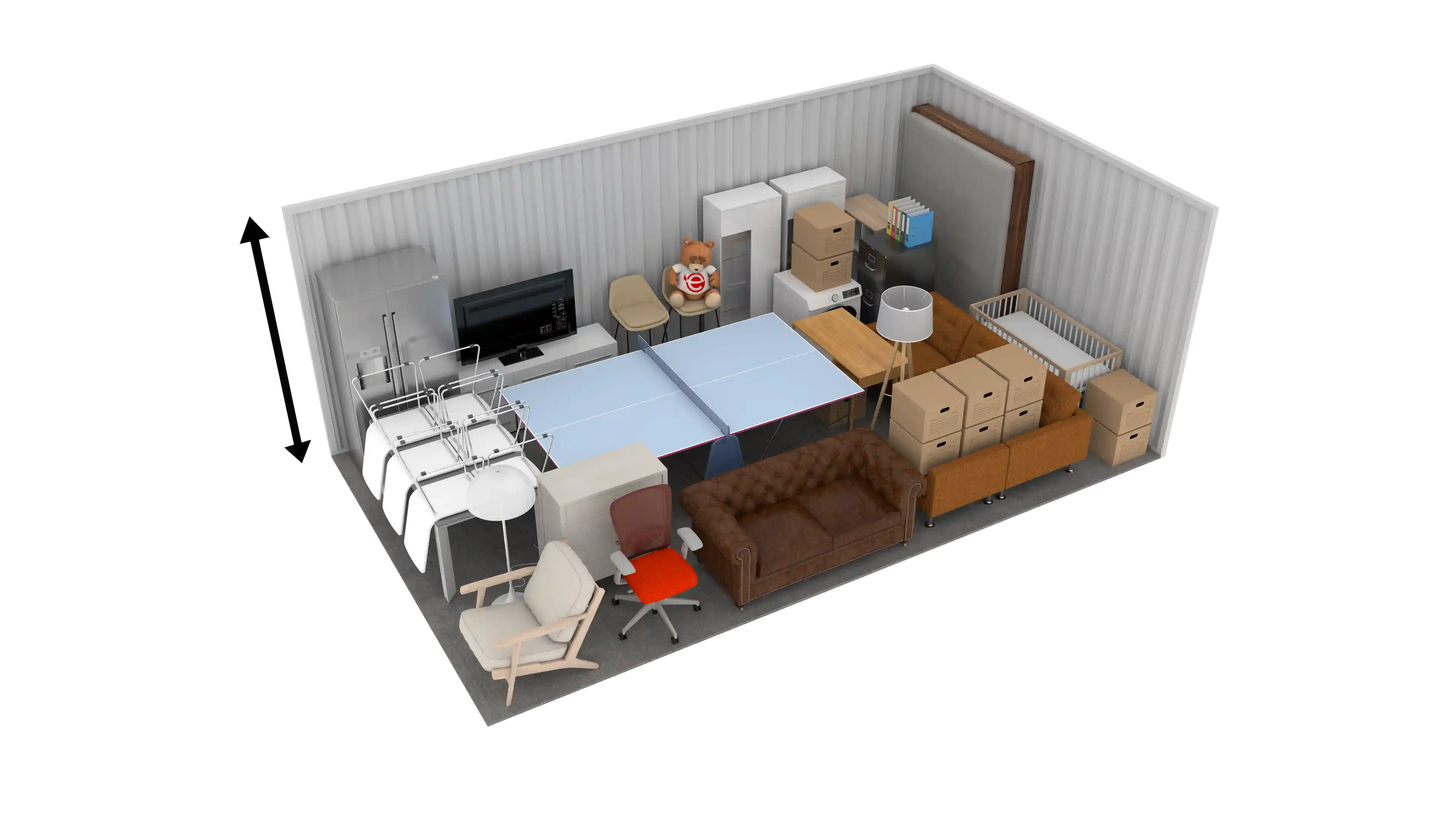 zoom_in
300 sq ft
A big space good for a 5 bed house or small business inventory.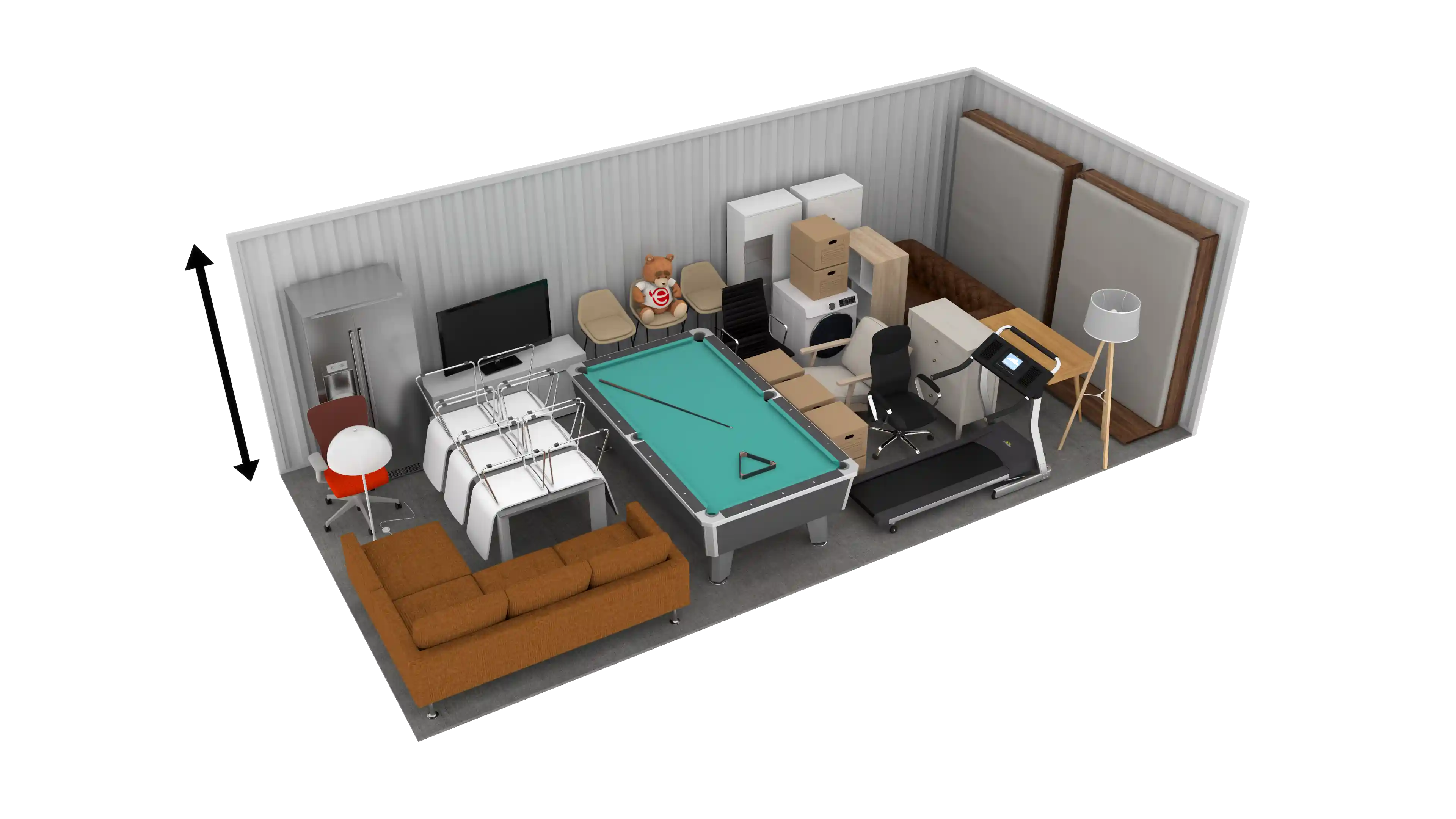 zoom_in
320 sq ft
Good unit for the contents of a large 5 bed house.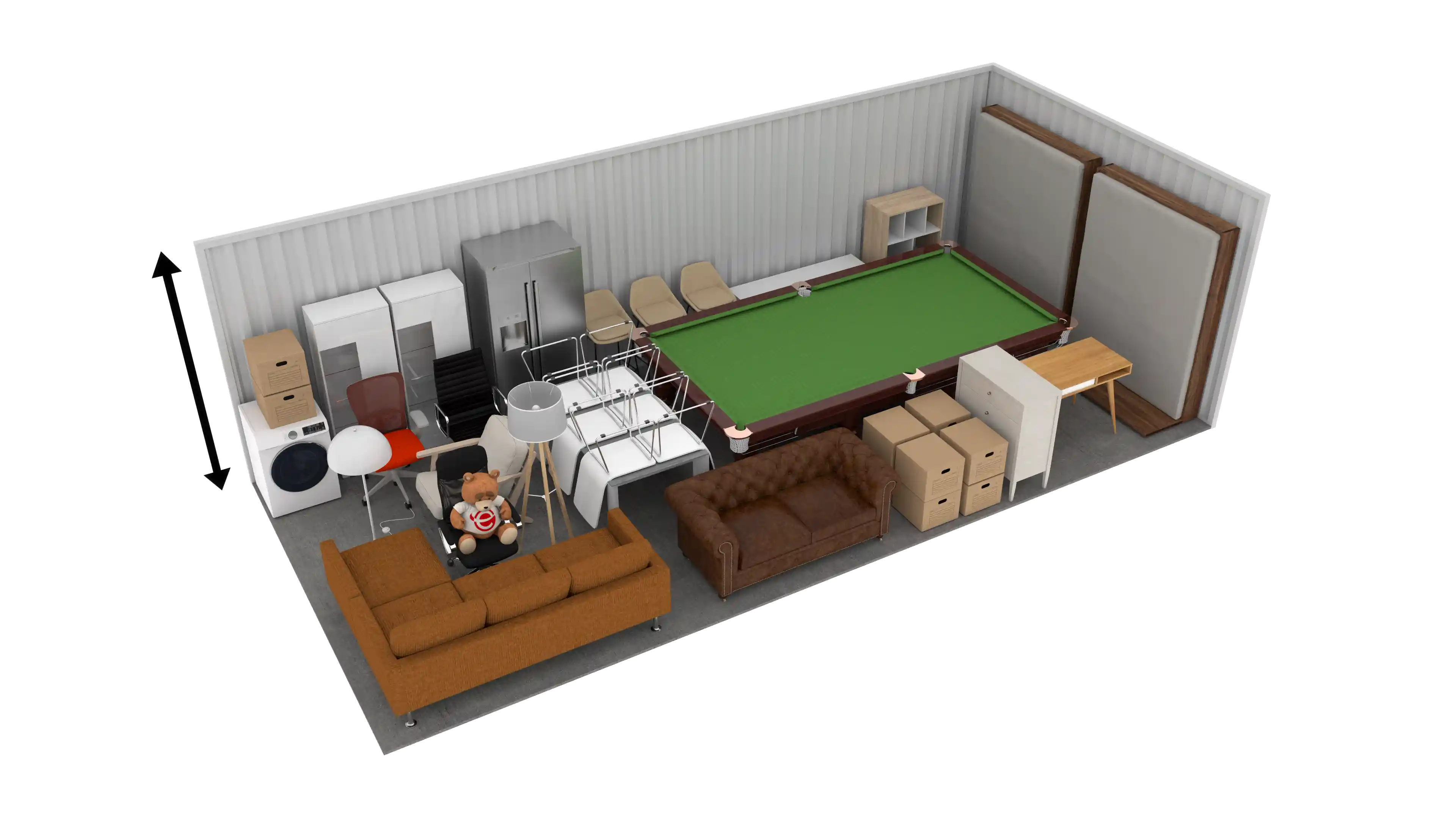 zoom_in
350 sq ft
Great size for the contents of a 6 bed house and garage.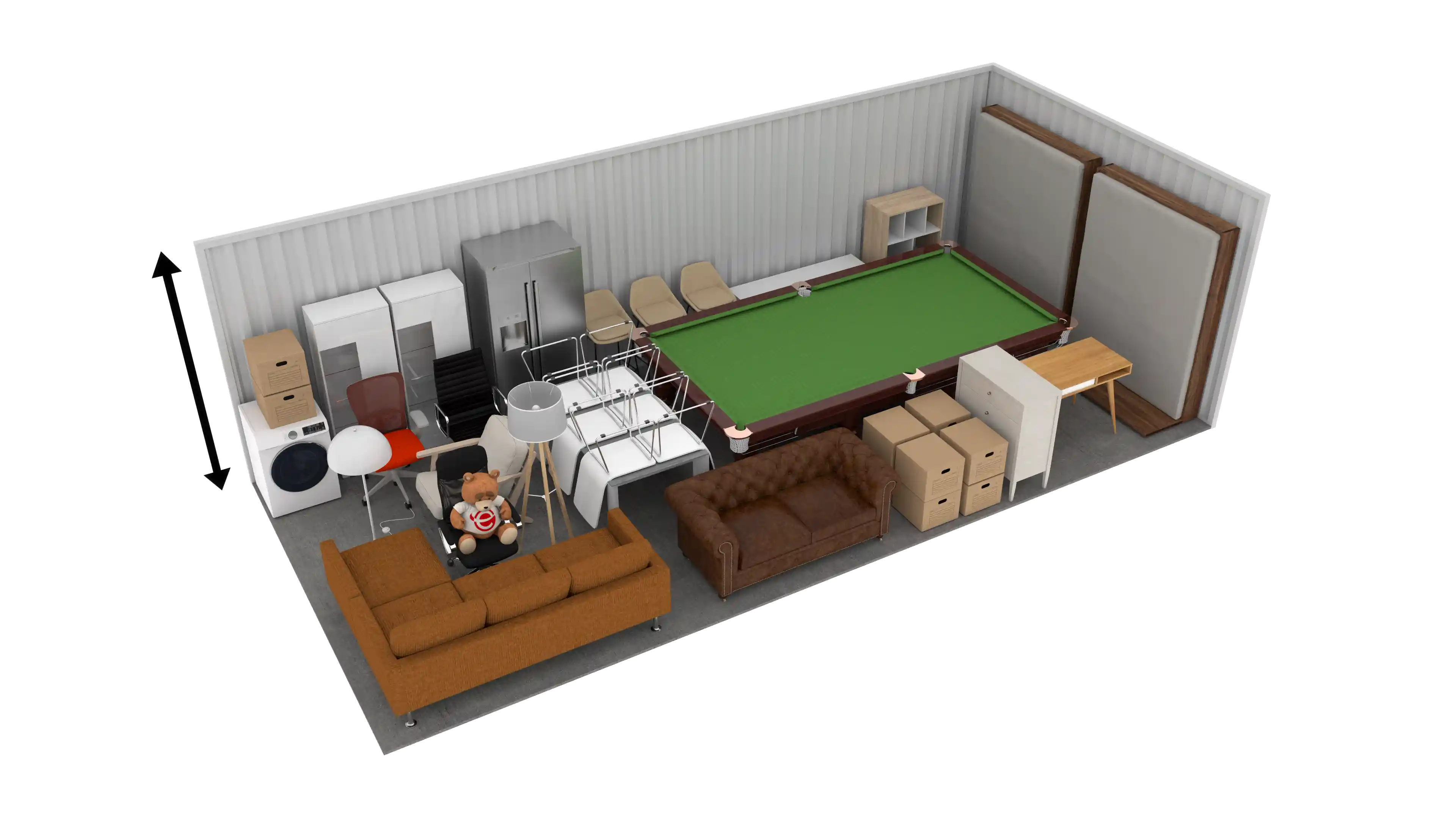 zoom_in
400 sq ft
Very large unit good for businesses or a 6 bed house, garage, and shed.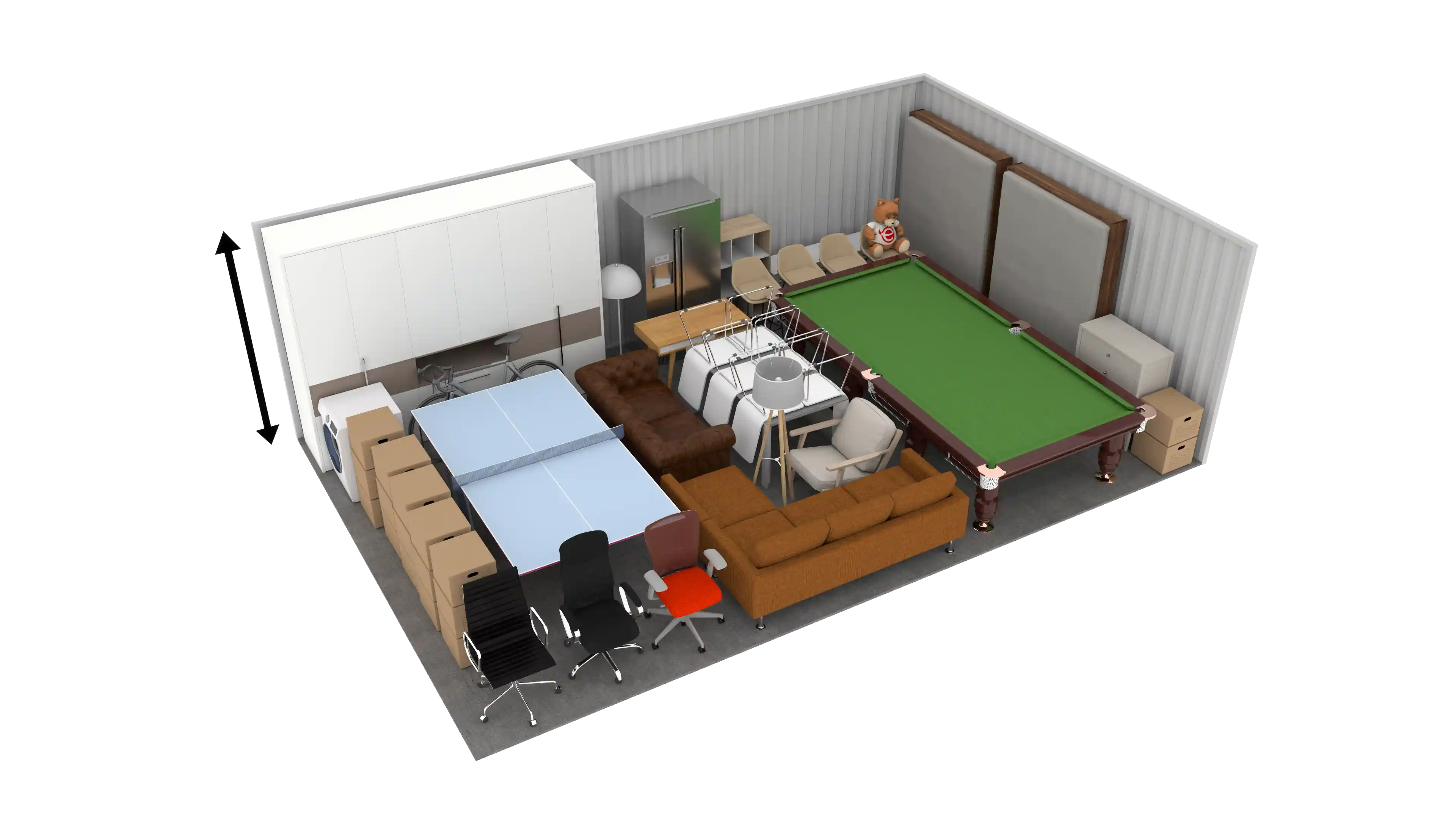 zoom_in
500 sq ft
Ideal for businesses with large quantities of stock.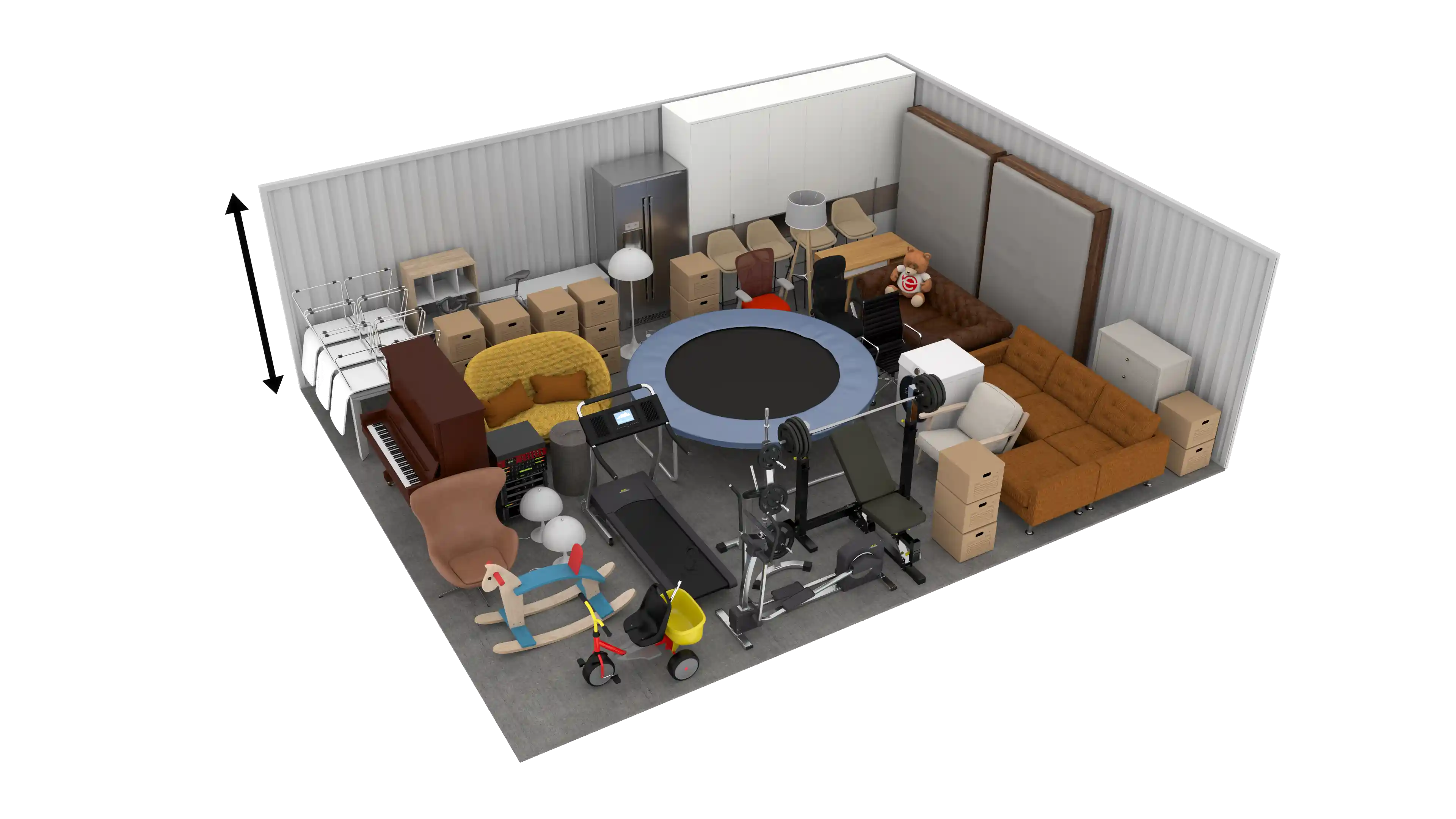 zoom_in
1000 sq ft
The size of a typical small industrial unit, great for businesses with equipment.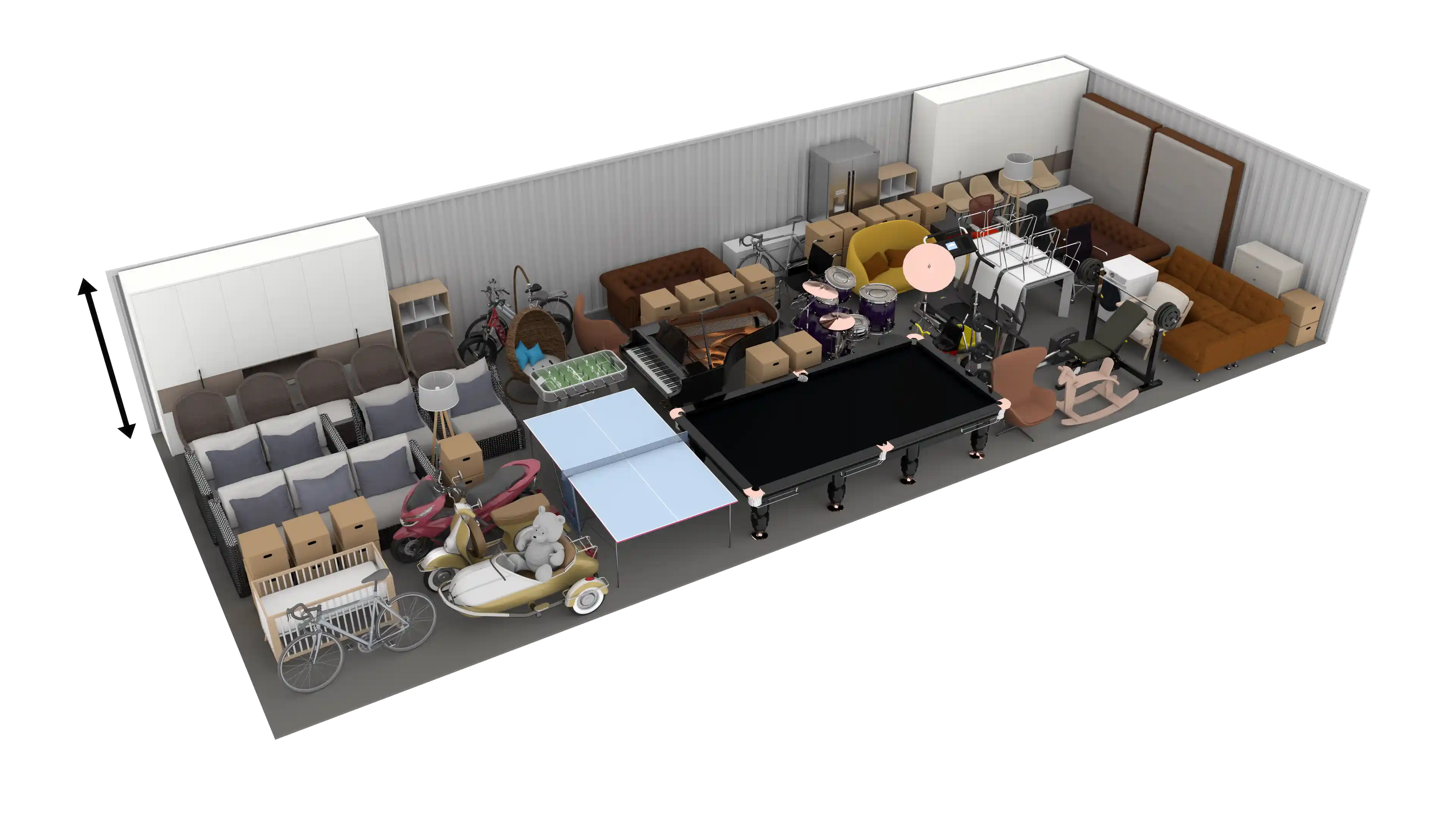 zoom_in
1160 sq ft
Mid-size industrial unit size, good for businesses with large equipment.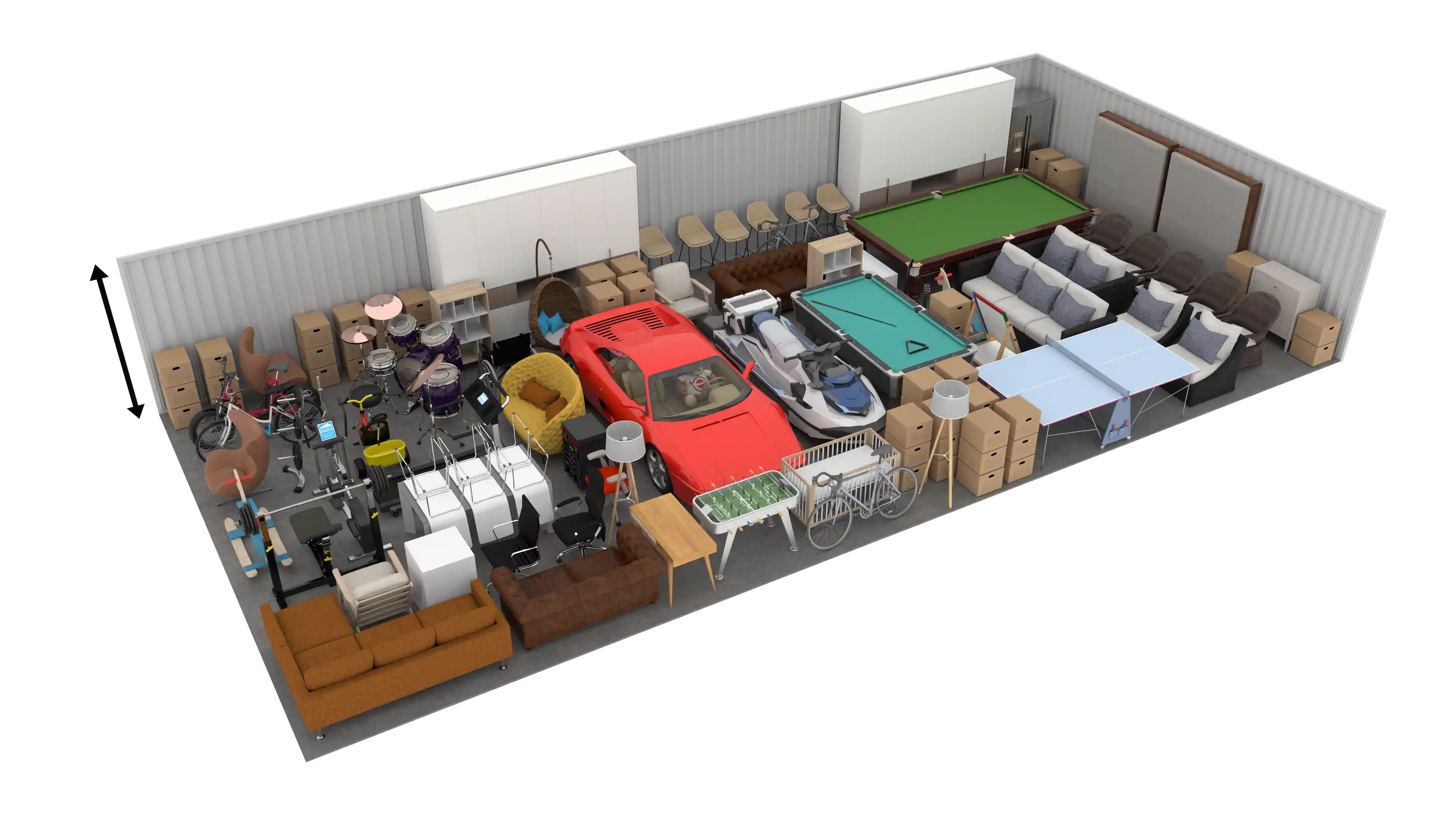 zoom_in
4000 sq ft
Larger industrial unit size with space for vehicles and equipment.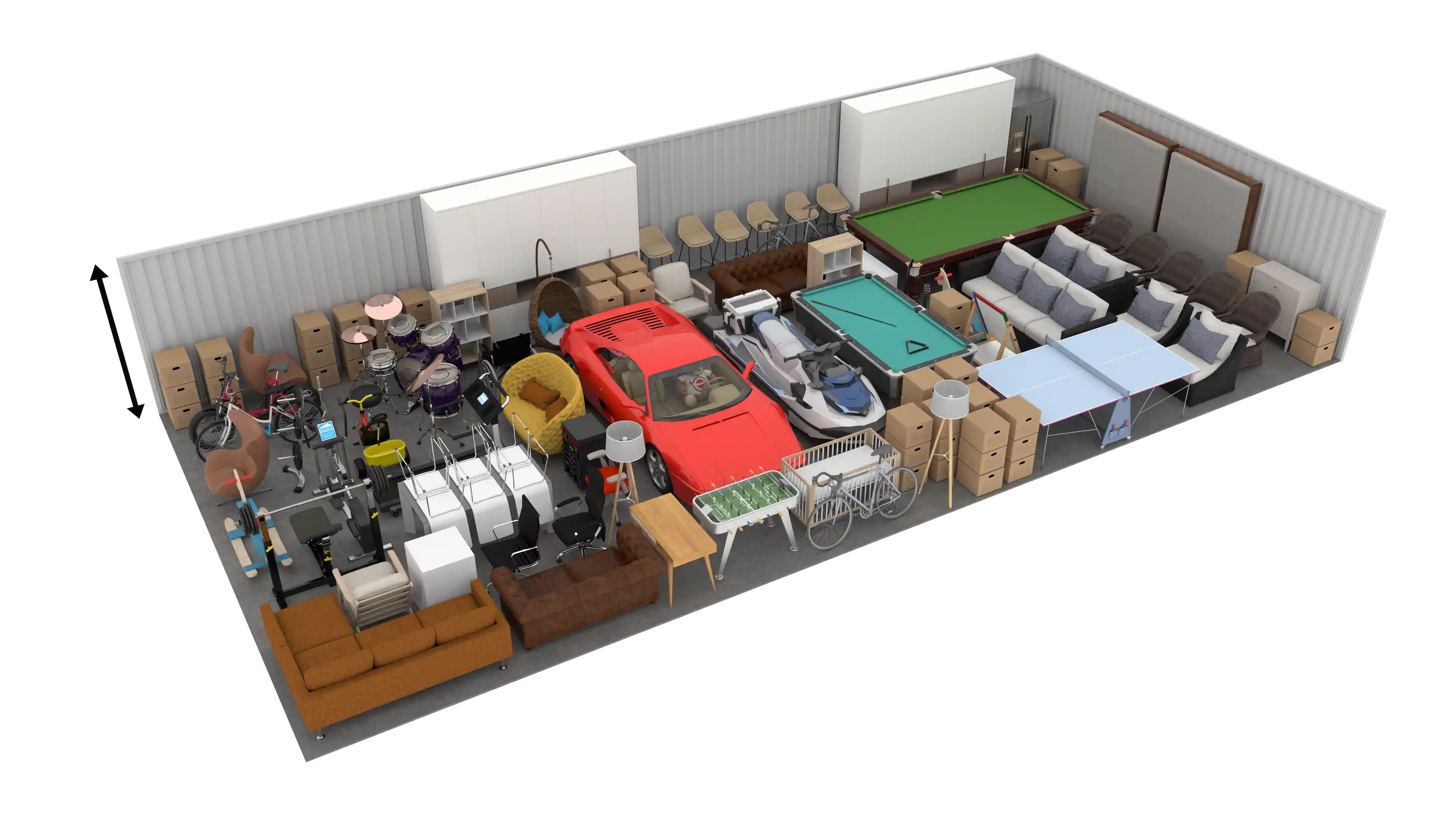 zoom_in
FAQ's
Frequenty asked questions
What is the average cost of self storage in Cambridgeshire?

add

maximize

The cost of self storage varies depending on the size, type and exact location of the self storage space. On average, a 100sqft indoor self storage unit costs £40 per week including VAT.
What security measures are in place at self storage facilities in Cambridgeshire?

add

maximize

As with elsewhere in the UK self storage facilities in Cambridgeshire each have their own security measures in place, as well as their own insurance policies. You can find lots of this information on Explorage.com, and if you have any questions just get in touch, we will be happy to help.
How long can I rent a self storage unit in Cambridgeshire?

add

maximize

In most cases self storage is offered on a rolling contract, which means you can rent your space for as long as you like, with your agreement automatically renewing each month. Many storage operators also offer discounts if you commit to a longer-term agreement e.g. 6 months or 12 months paid upfront. When you book on Explorage.com you are entitled to the same discounts from storage operators as when booked directly with them, so it is worth asking if any discounts are available once you have reserved your space.
Self Storage Facility Reviews