What makes Doree Bonner International Newcastle different?
Warehouse container perfect for long term storage
Optional collection/delivery
24hr surveillance
Book now
secure your
space
1 space available to book instantly
35ft² Warehouse Container (wooden)
Ideal for a one-bedroom apartment or small house
check

CCTV

check

Lock gate compound

check

Security fencing

Free Cancellation

Free £10 refundable deposit to reserve now

(Refunded on move-in)

Price per week:

£16.80

Includes VAT
What this facility offers
Our warehouses benefit from 24-hour surveillance and fire and intruder alarm systems, keeping your belongings safe with us. Access to your container is by appointment within office hours. 48 hours notice is required and there is a small fee for our team to fetch your container to the front of the warehouse for you to access at ground floor level. Our sealed wooden storage containers follow the British Association of Removers' recommendations (7ft 2in X 5ft X 8ft) and are extremely flexible, accommodating most household items and effects. Each container is clean, dry, and uses sealing clips for added security. Opening hours: Mon-Fri, 8am - 5pm All storage facilities are owned by the Doree Bonner International Group. Collection and delivery services are available as an extra cost - we would be pleased to discuss this with you after reservation to make arrangements. If you have any specific storage and removal requirements we will look for a storage solution that suits you. Free collection for long term storage contracts.
CCTV
Lock gate compound
Security fencing
Security Lighting
Bone dry
Forklift and driver on site
Undercover loading
On site assistance
Van or small HGV access
Management on site
Book with confidence. Doree Bonner International Newcastle is a verified member of: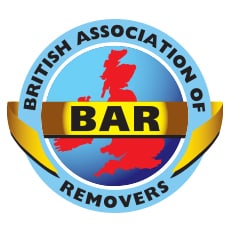 Address
Doree Bonner International Newcastle
Doree Bonner International, Doree Bonner International
Camperdown
NE12 5UJ
Office Hours
Monday: 08:00 - 17:00
Tuesday: 08:00 - 17:00
Wednesday: 08:00 - 17:00
Thursday: 08:00 - 17:00
Friday: 08:00 - 17:00
Saturday: 08:00 - 12:00
Sunday: Closed
Storage Access Hours
Monday: 08:00 - 17:00
Tuesday: 08:00 - 17:00
Wednesday: 08:00 - 17:00
Thursday: 08:00 - 17:00
Friday: 08:00 - 17:00
Saturday: 08:00 - 12:00
Sunday: Closed